A big thanks to all of our clients
Calling 2020 a "challenging" year would certainly be an understatement. We at Premier Financial Services wish our clients and their families safety and health, now and in the New Year. While reviewing our business for 2020, we thought it would be fun to report on what cars Premier's clients were leasing the most. These are our Top 10 leased cars for 2020. Whether your car is on the list or not, we hope you have been able to enjoy it as much as possible.
10. McLaren 570 GT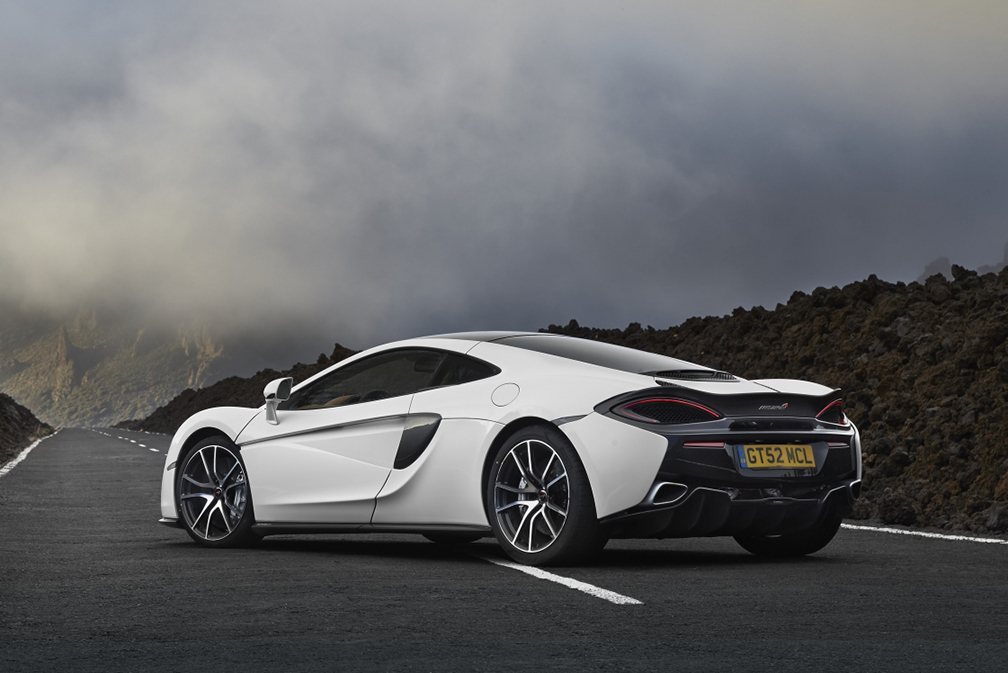 It used to be that a proper supercar needed to be uncomfortable, uncivilized and unreliable. But then people got tired of paying $200k for a car they couldn't use. Enter the "everyday supercar." That's the McLaren 570GT's mission. It's based on the McLaren 570S but has a different look, a quieter cabin, more luxuries and a more compliant ride. A glass hatch covering a "Touring Deck" is another way of saying "hatchback." Opening from the curb side, the hatch provides access to a leather-lined 8-cu. ft. space that accommodates the optional fitted luggage. Below the extra space sits amid-mounted twin-turbo 3.8-liter V8 that pumps out 562 horsepower. It's enough to catapult the carbon-fiber bodied 570 GT from zero to 124 mph in 9.8 seconds and top out at 204 mph. It's a supercar, alright. Go ahead and drive it whenever you like.
9. Audi R8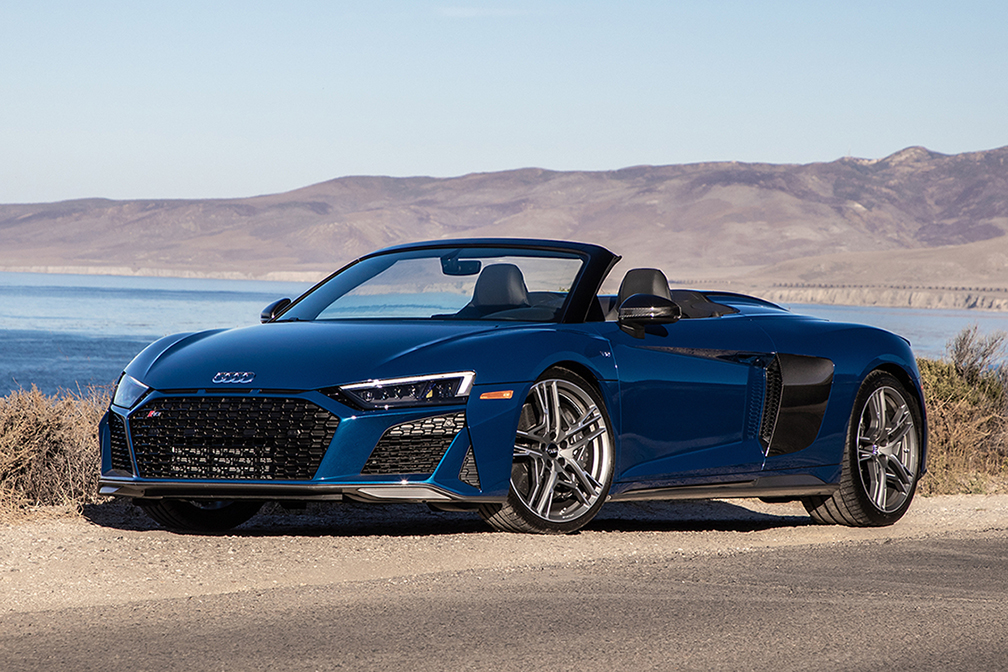 Audi R8 owners are only too happy to mention that their mid-engine supercar shares much with the Lamborghini Huracán, including chassis parts, the V10 engine, dual-clutch automatic transmission and all-wheel drive. They're not the same car, however. The Audi is more subtle in its design and demeanor, though it's still a speed demon. The second-generation R8 arrived around the same time as the Huracán, and for 2021 now also offers rear-wheel drive base models, with the coupe starting at $142,700. The V10 has 532 horsepower, and a 602-hp version comes in the all-wheel drive versions. They're all fast and all sound stunning. At $208,900 the all-wheel drive R8 Spyder comes in just under a rear-wheel drive Huracán coupe. This is another case where the best choice may be to get an Audi R8 and a Lamborghini Huracán. That way, you'll never wonder if you should have gotten the other car.
8. Land Rover Range Rover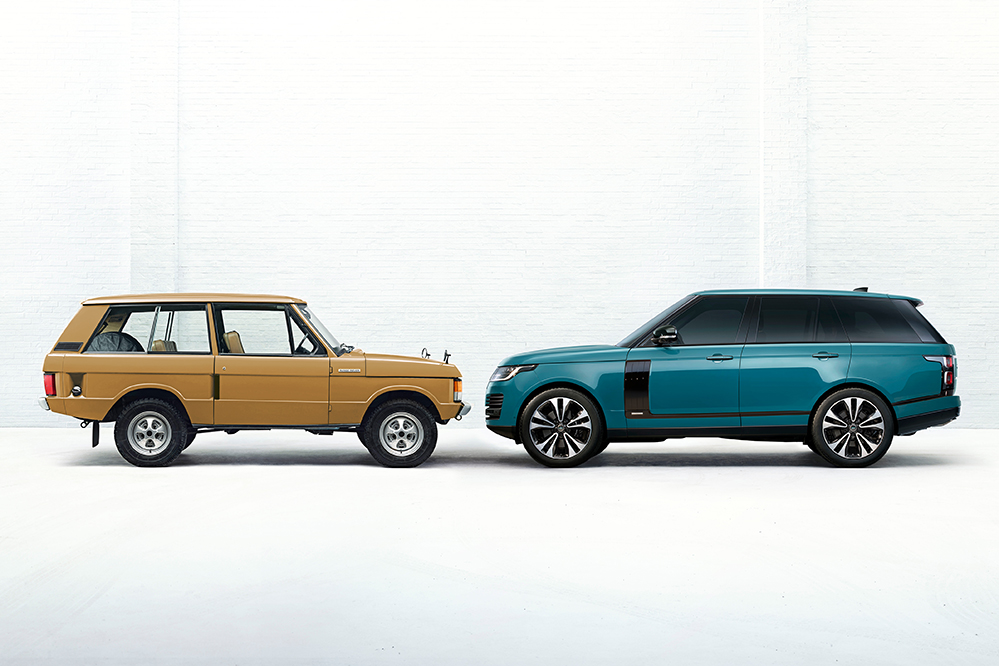 No matter how many luxury SUVs appear, one always remains the go-to for many: Range Rover. The top of the Land Rover family, the Range Rover recently marked its 50thanniversary. The first Range Rover in 1970 was a two-door. It was certainly luxurious compared to the bare-naked Land Rovers of the day. Yet, the upholstery was still vinyl, flooring was rubber mats, and you shifted for yourself. When the Range Rover arrived in the U.S. in 1987, it had two more doors, carpeting, leather seating, power steering, air conditioning and power windows. Today, the Range Rover is as luxurious as you want it to be. The line also includes smaller Sport, Velar and Evoque models. The top-dog, named simply Range Rover, starts with a $91,000 base model. It comes equipped with a 3.0-liter inline-six gas engine teamed with a mild hybrid system. The line peaks at the SV Autobiography long-wheelbase model with a supercharged 5-liter V8 making 557 horsepower and asking $209,500 to start.
7. Lamborghini Urus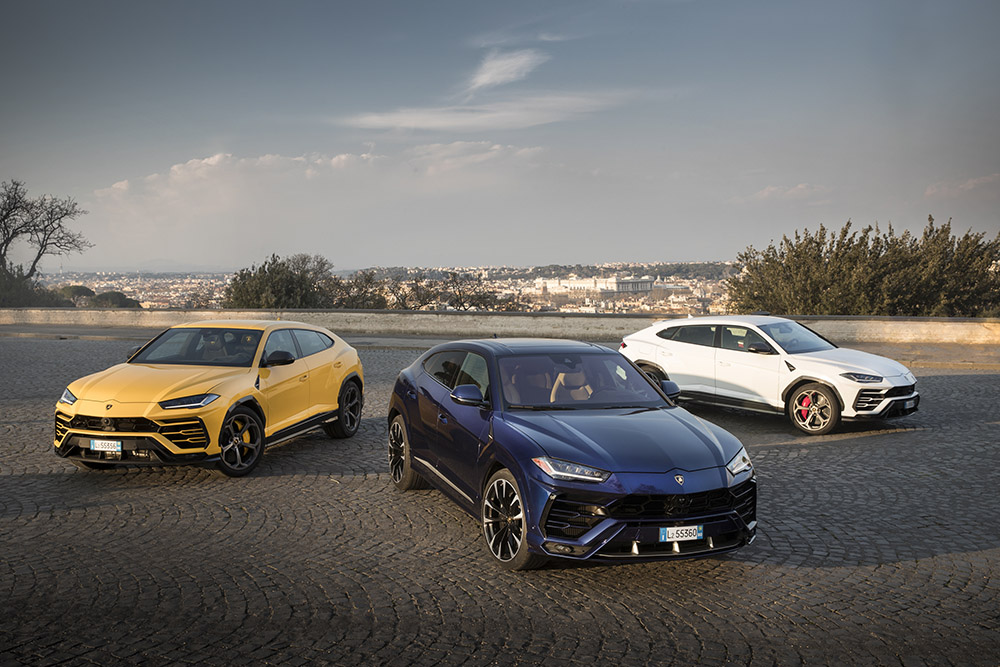 It's Lamborghini for the win with three vehicles in our Top-10. The Urus is the marque's second SUV, the first being the ultra-limited-production, 6,600-pound LM002, a.k.a. "Rambo Lambo" from the 1980s. As expected, the Urus became the marque's best-selling model. The Urus is based on the Audi-developed MLB Evo platform that also forms the basis for the Porsche Cayenne and Bentley Bentayga, as well as other models in the VW Group. That's a "good thing," as Martha Stewart might say, because it endows this super SUV with moves that could make you want to leave the sports car in the garage. In a Motor Trend test, the Urus beat Lamborghini's performance projections, blasting from 0-60 mph in just 3.0 seconds and scorching the quarter mile in 11.3 seconds at 120.1 mph. Something tells us this two-and-a-half ton, all-wheel drive SUV might be packing a little more than the claimed 641 horsepower.
6. Ferrari 458 Italia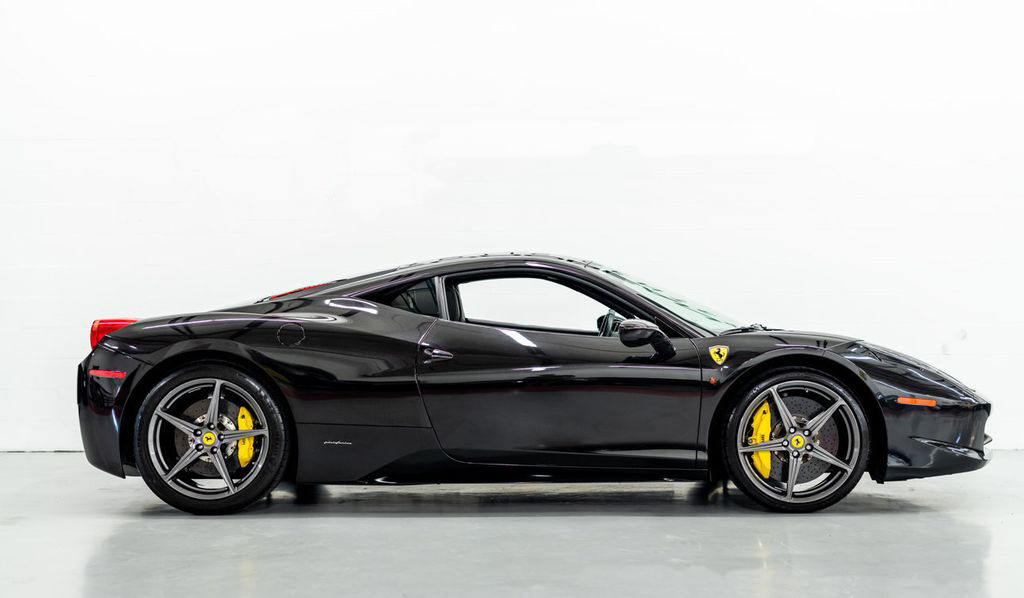 It's a safe bet that, as long as anyone is compiling "Best Ferraris Ever" lists, the 2010-2015 458 Italia will be on them. Succeeding the fantastic F430 was no easy task, but the drop-dead gorgeous 458 Italia proved once again that the best Ferrari is always "the next one," as Enzo once allegedly said. The name came from the car's 4.5-liter V8. The penultimate naturally aspirated development of this engine family, it made 562 hp at a stratospheric 9,000 rpm. You'd want one for the engine's maniacal superbike-like shriek alone. The engine teamed to a 7-speed dual-clutch automatic. Of course there were coupe, Spider versions, along with later, track-oriented 458 Speciale models with another 35 prancing horses. You cannot go wrong with any of these cars. Car & Driver summarized the 458 Italia: "To many, the Ferrari is exactly what a classic supercar is supposed to be – loud and unrestrained and stunningly alive. It is perhaps the closest man has come to creating an animal."
5. Lamborghini Aventador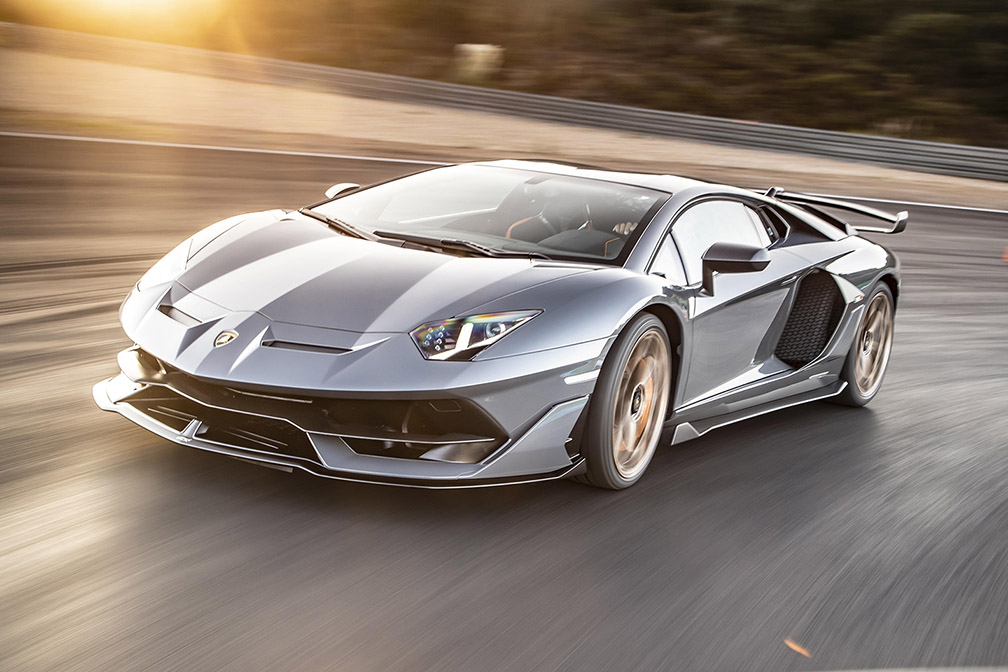 It's back to Lamborghini for the #5 spot, with the incomparable Aventador. With us since 2011, the nearly 220-mph Aventador continues the marque's mid-engine V12 supercar tradition that stretches back to the 1967 Miura. Since then, Lamborghini has not been without such a machine in its line. No other marque can make that claim, and few can make a car look so menacing and yet so beguiling at the same time. The Aventador's 6.5-liter V12 yields 730 horsepower without the aid or sound-muffling effect of turbos. The more recent SV and hotter SVJ variants turn up the heat to nearly 770 hp, and an Aventador SVJ set a lap record at on Germany's Nürburgring Nordschleife at 6:44.97. Said Car & Driver about this wild child Lambo: "The Aventador is an unadulterated supercar, complete with theatrical styling and zero practical qualities." And that is precisely why you would want one.
4. McLaren 720S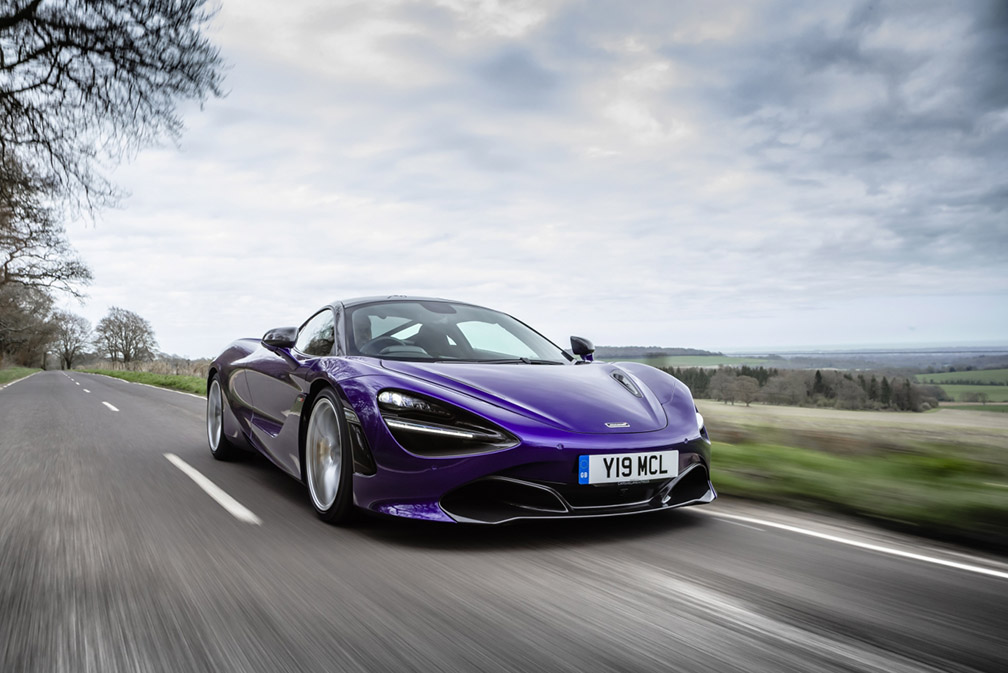 McLaren makes its first of two appearances on our 2020 Top-10 with the 720S, a car that puts its engine output right in the name. That's 720 PS, or pferdestärke – German for metric horsepower. It translates to 710 Yankee horsepower. It was enough to give the 720S the win in the Motor Trend Eighth Annual World's Greatest Drag Race, laying down a blistering 10.1-second quarter-mile at 141.5 mph. McLaren was happy to tout that feat while also pointing out the 720S is a simply astounding all-around road and track machine. That's why it also won the World Performance Car 2019 trophy from the World Car Awards jurors. Naturally, there are coupe and Spider versions to choose from. The latter offers an impressive carbon fiber roof, but the optional electrochromatic, variable-opacity glass roof might make you say, "Carbon what?"
3. Ferrari 488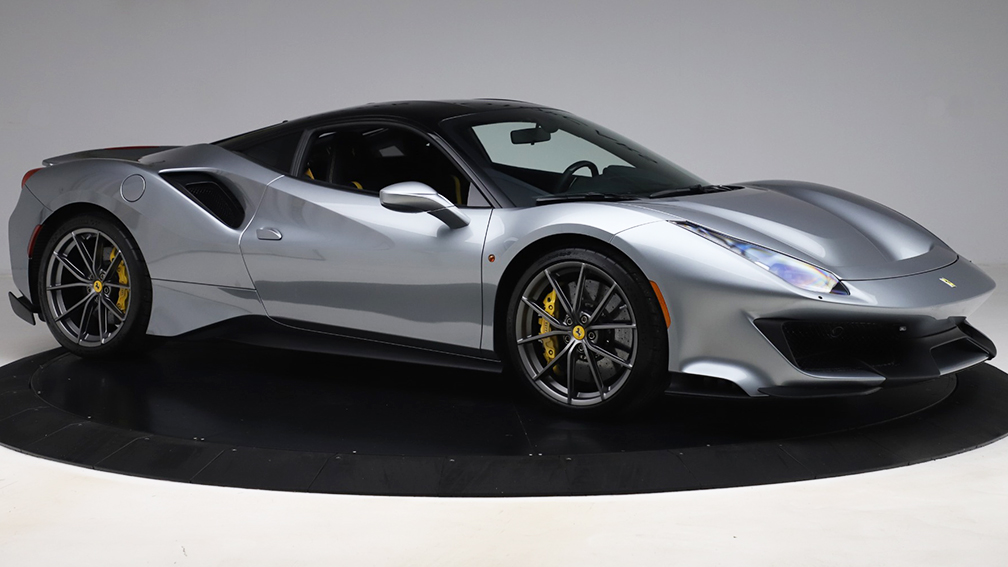 The Ferrari 488 comes in at #3, with its predecessor, the 458 Italia, making the grade at #6. The 488's engine was the first twin-turbo V8 in a mid-engine Ferrari since the 1984-1987 288 GTO. The 488's 3.9-liter engine (that's 488cc displacement per cylinder, following classic Ferrari model nomenclature) produced a stellar 661 horsepower at 8,000 rpm and 561 lb-ft of torque at 3,000 rpm, with a 7-speed dual-clutch automatic the only transmission offered. Top Gear named the Ferrari 488 GTB "Supercar of the Year" in 2015, and Motor Trend bestowed its "Best Driver's Car" accolade for 2017. The 488 can do 0-60 mph in 3 seconds and, according to the manufacturer, 0-125 mph in 8.3 seconds. One look while it's sitting still, and it's your heart that goes racing. The open-top 488 Spider followed, and then came the track-oriented 488 Pista and 488 Pista Spider, both throwing down another 50 horsepower while cutting weight, too.
2. Lamborghini Huracán
It may be hard to believe, but it's been six years since the Lamborghini Huracán replaced the Gallardo as the marque's "entry" supercar. We're not surprised that this sinister looking machine came in near the top of our list. It's a wonder car, that's for sure. A naturally aspirated 5.2-liter V10 unleashes 631 horses while emitting a sonorous wail that you don't get from a turbocharged engine. Its stealth fighter jet design arrests the eyes and steals the heart while cheating the wind with nary an obnoxious wing in sight. For 2020, the series coalesced around the improved Huracán Evo. The Evo inherited its 631-horsepower engine from the discontinued Huracán Performante and some chassis tech from the Aventador S. You get a choice between coupe and convertible Spider body styles, with all-wheel drive or rear-wheel drive, the latter with 602 horsepower. But could you choose just one?
1. Porsche 911 GT3 and GT2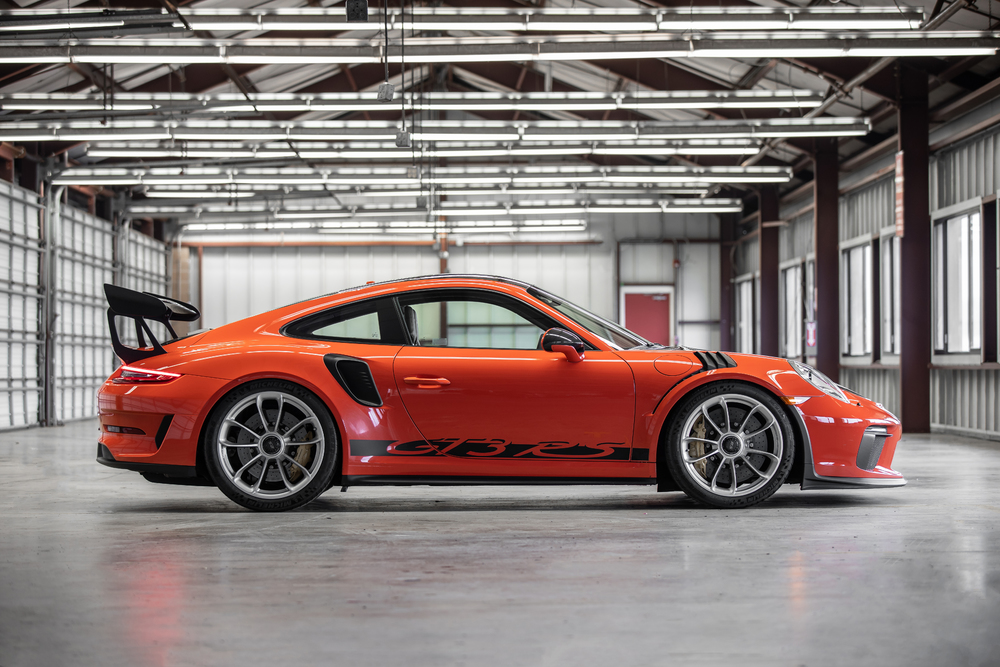 Topping our list for most-leased cars in 2020 are the range toppers of the Porsche 911 family in recent years: the naturally aspirated GT3 RS and the ultimate turbocharged 911 track tool, the GT2. These two are so different in character that you quite frankly should have one of each. As Motor Trend put the difference: "The GT3 is a scalpel while the GT2 is a jackhammer attached to a bulldozer." A GT2 model has been in the Porsche family for 25 years. The most recent version is the 2018 GT2 RS with a 700-hp, twin-turbo 3.8-liter flat-six. The most recent GT3 RS was offered for 2019 with 520 horsepower at a lofty 8,250 rpm from its 4.0-liter flat six. Rest assured, the 911 GT3 from a few years back was no slouch, either. A new GT3 is on the way for 2021.
Here's to happier driving in 2021.