Another "everyday supercar"
McLaren becomes the latest sports car marque to offer an "everyday supercar" with its new 570GT. Although McLaren does not use the term "supercar" for models in its Sports Series, which now includes the 570GT, it does claim "supercar performance."
If a $25,000 Mazda Miata is a sports car, then what else are we to call a $200,000+ carbon fiber McLaren that can rocket from zero to 124 mph (100 km/h) in 9.8 seconds and top out at 204 mph? It's a supercar, period.
"Everyday" Means Added Comfort
The "everyday" part is a nod to customers who want to enjoy their high-end cars rather than leave them in the garage whenever a drive might involve a bumpy road or distances that might use an entire tank of gas. It's probably also an acknowledgement that most customers are not 25-year-old social media moguls, but are more likely the 50+ year-old venture capitalists that backed them.
Essentially, the 570GT is a 570S with more luxuries, a quieter cabin, somewhat softer suspension settings and a glass hatch covering a "Touring Deck." That's McLaren-speak for trunk, in this case a leather-lined 8-cu. ft. space that nicely accommodates the optional fitted luggage. The glass hatch of course gives the 570GT a totally different profile than the flying buttress design of the 570S.
Here's a critical point about that side-opening hatch: It opens from the curb side, so disregard photos showing it opening from street side; that's for right-hand drive markets. The 4-cu. ft. front luggage compartment remains, as well.
The True Meaning of GT
Since the Lancia Aurelia GT and Ferrari 250 GT made "grand turismo" a model name in the 1950s, the GT moniker has turned up on just about anything with the slightest hint of sporting pretentions. McLaren goes back to the original accepted meaning, which was a high-performance sports car with comfort and trunk space for longer drives — or, as marketers of $200,000+ cars prefer to say, "journeys."
A GT can be a 2-seater, a 2+2, or even a full four-seater. But at its core, it must perform like a sports car. The McLaren 570GT certainly has that covered.
Tamed, Not Declawed
Though it joins the 570S in the Sports Series, the McLaren 570GT is quite a different animal, one that's been tamed for, well, "everyday usability." But don't mistake "tamed" with, to use a British misnomer, "detuned." The 570GT doesn't cut back on power and speed but rather makes the car more comfortable and practical for a broader range of use. The exhaust is quieter compared to that of the 570S, but you won't mistake the McLaren 570GT for a Rolls.
The 3.8-liter twin turbo V8 carries over, with all 562 horses and 443 lb.-ft. of torque accounted for. The 7-speed dual-clutch transmission likewise stays on the roster. The brake system, which McLaren says has been set up with greater focus on road driving, uses iron discs rather than the ceramic composite discs of the 570S.
To make "journeys" more comfortable, the McLaren reduced spring rates by 15 percent in front and 10 percent in the rear compared to the 570S. You can adjust the independent adaptive dampers by choosing Normal, Sport and Track settings. The electro-hydraulic steering is the same as in the 570S, but with a slightly reduced ratio to smooth out driver inputs at higher speeds.
Ready for Long and Winding Roads
As on all models in the Sports Series, the 570GT makes it easier to get in and out with lower and narrower sills and dihedral doors that open with a more upward arc. The soft-close feature will feel familiar to many luxury-car drivers.
The 8-way power seats ensure comfort for "journeys" short and long. The glass theme continues through the standard panoramic roof, which uses sound and solar film to absorb UV rays and add a bit more sound insulation. McLaren compensated for the increased glass area with an "enhanced" dual zone automatic climate control system.
If not Lexus-quiet, the 570GT's cabin does provide a good listening environment for the standard 8-speaker McLaren Audio Plus system or optional 12-speaker, 1,280-watt Bowers & Wilkins system.
All of that extra luxury adds up to more weight, but just 82 pounds, according to McLaren.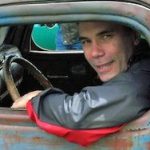 Written by Jim Koscs, Audamotive Communications
For Premier Financial Services