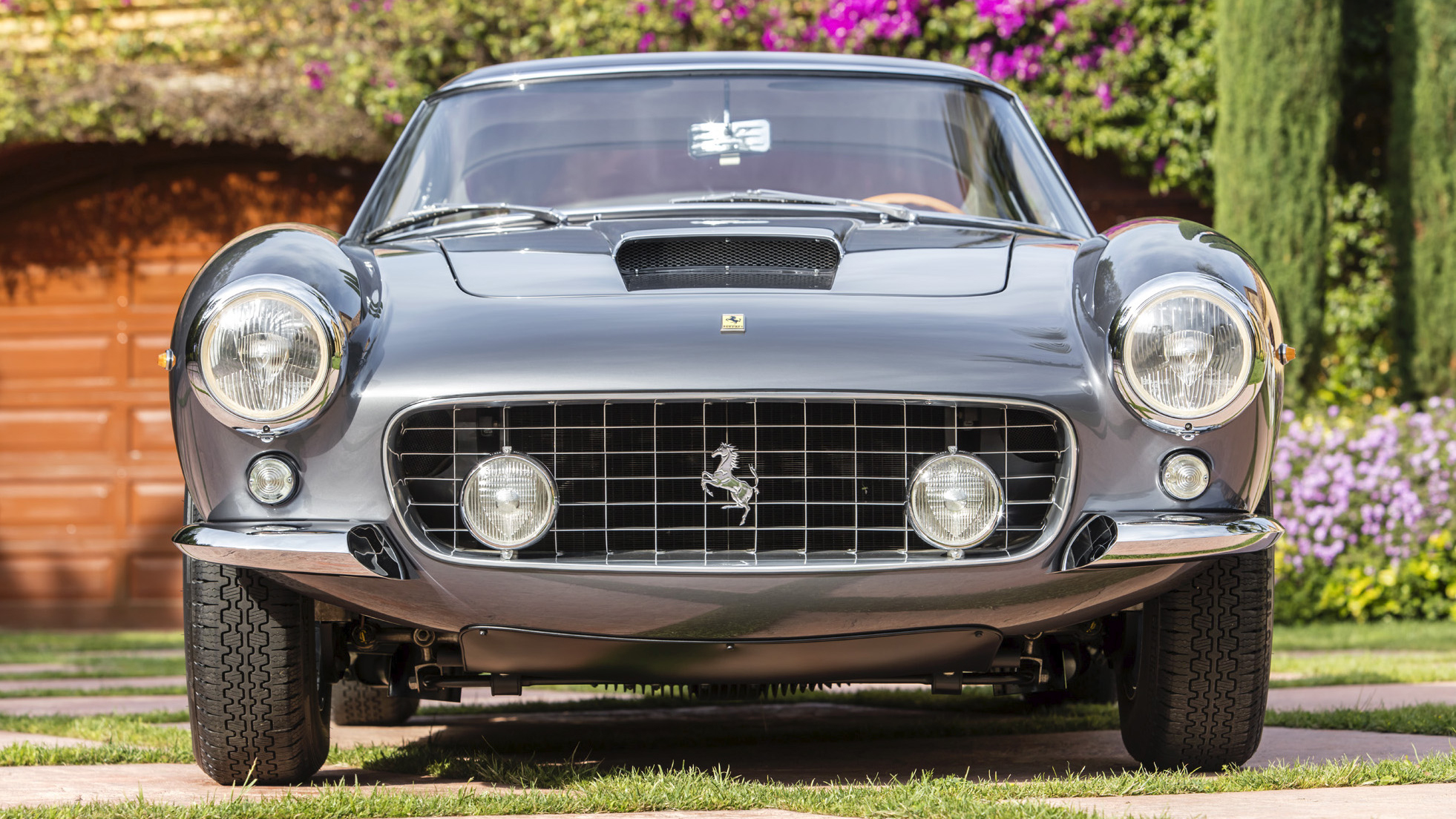 The world's most desirable sports cars
Ferrari built its first cars in 1947, the result of founder Enzo Ferrari's desire to race. Road cars were merely an outgrowth of that.
Some of Ferrari's most recent models include:
The California T is the "entry" model with front/mid twin-turbo V8 and retractable hardtop roof.
The GTC4 Lusso is a quasi-hatchback four-seat coupe in V12 al-wheel drive and turbo V8 rear-drive versions.
The 488 GTB and 488 Spider are the mid-engine sportscars with a twin turbo V8.
The F12tdf and 812 Superfast continue the 70-year tradition of naturally aspirated front-engine V12 berlinettas.
At the top — or rather, over the top — is the La Ferrari hybrid supercar, now also available as the open LaFerrari Aperta.
Ferrari always offered customization and personalization for its cars, including up to building special one-offs. The current selection of options and finishes is simply staggering, although Ferrari still offers one-offs based on production cars while meeting safety and emissions standards for the customer's home country. Guitar legend Eric Clapton is among those who have ordered special models.
So here's to the next 70 years of the Prancing Horse, and a look at its path through history.
Ferrari: A global brand before it its time
Even before Ferrari became a global brand, the name enjoyed worldwide cachet and recognition.
Ferrari didn't need to do much more than win major GT and Formula One races and build great road cars to create its mystique. There were no brand strategists or marketing planners. In Ferrari circles, social media meant talking about the cars – in person – trackside at races or at cocktail parties.
Times have changed, of course, and today Ferrari is a master of marketing its brand beyond cars and racing. The fantastical Ferrari World Abu Dhabi theme park will soon have companion parks in Spain, China and the United States. Ferrari stores around the world sell tens of millions of dollars in merchandise to people who will likely never own one of the cars. They simply want a piece of the mystique.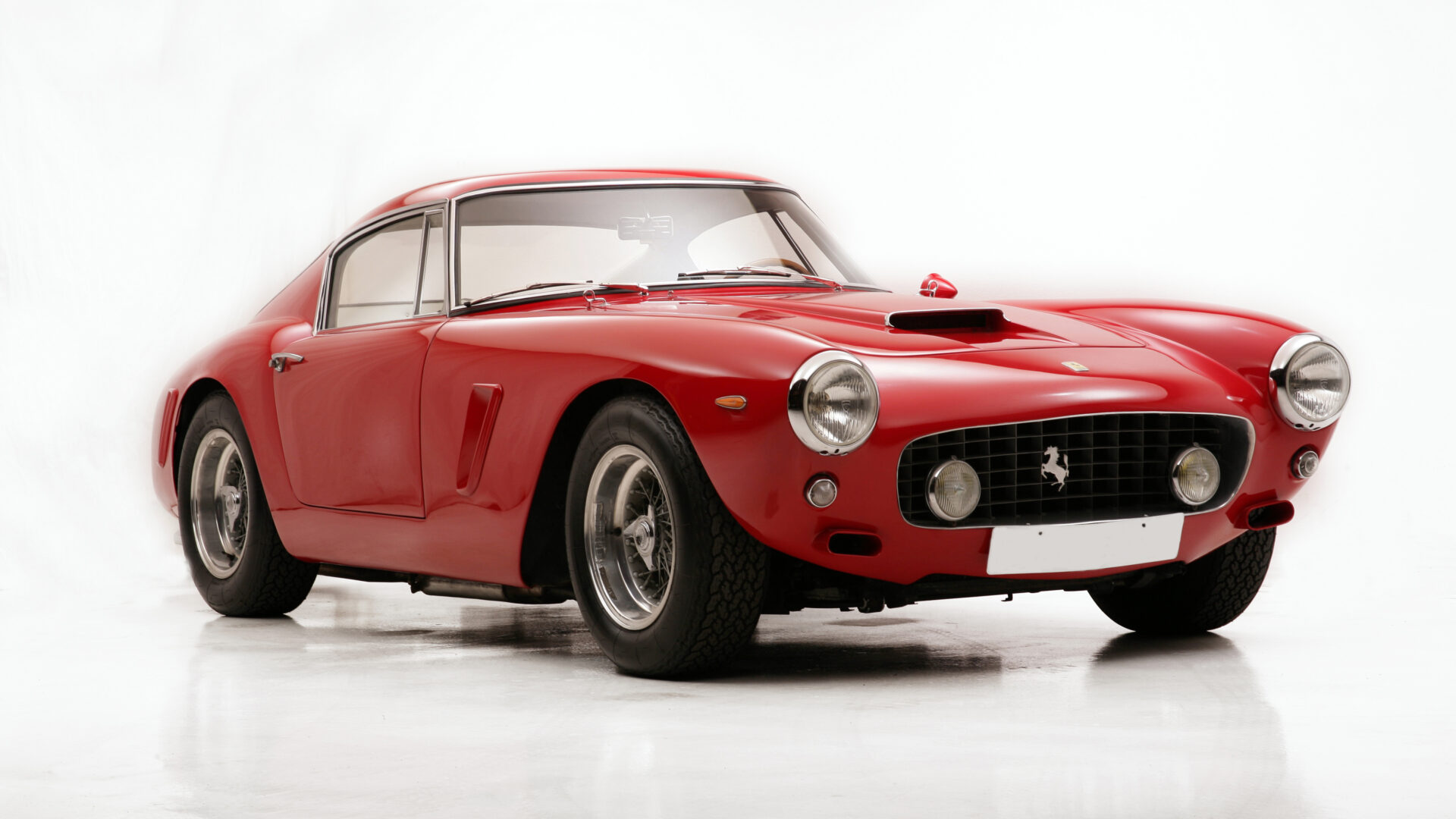 The stuff of movies
Ferrari history is thick with both exciting cars and intriguing characters – designers, engineers, drivers and famous owners.
And, of course, the founder, Enzo Ferrari, had his own mystique. Most recently, an Italian crime syndicate plotted to steal the Old Man's casket and hold his remains for ransom. You can't write such stuff.
The Ferrari mystique is something you can feel, something that transcends auction values. As Ferrari Grand Prix cars and sports cars took more and more checkered flags in the 1950s and 1960s, the marque's mystique attracted sports car aficionados throughout Europe and America.
The beginning of a dynasty
In the mid-1950s, the arc of Ferrari's destiny was changed with the 250 GT.
Within this series were luxurious and fast coupes and cabriolets with 3.0-liter V12 engines and wearing stunning bodies, most of those designed by Pininfarina.
The 250 Competizione and 250 SWB (Short Wheelbase Berlinetta) appealed to professional and gentlemen racers, and the 250 series concluded on two very high notes indeed: the 250 GTO for the track and the sumptuous 250 GT Lusso for the road.
In the 1960s, road car production remained limited but success continued. Among the decade's masterpieces were the 275 GTB and GTS and 330 GTC and GTS. Ferrari also fueled its aura with high-end cars like the sensational 400 Superamerica and 500 Superfast, built in excruciatingly small numbers and offered to specially selected buyers.
The V12 berlinettas reached a peak with the 1968-1973 365 GTB/4 Daytona, also available as a Spider. Ferrari moved on to mid-engine machines in the 1970s, a period when, yes, savvy marketing began to play a role in stoking the mystique. When customers demanded a return of the two-seat V12 coupe, Ferrari obliged with the 550 Maranello twenty years ago and has continued with today's F12tdf and 812 Superfast.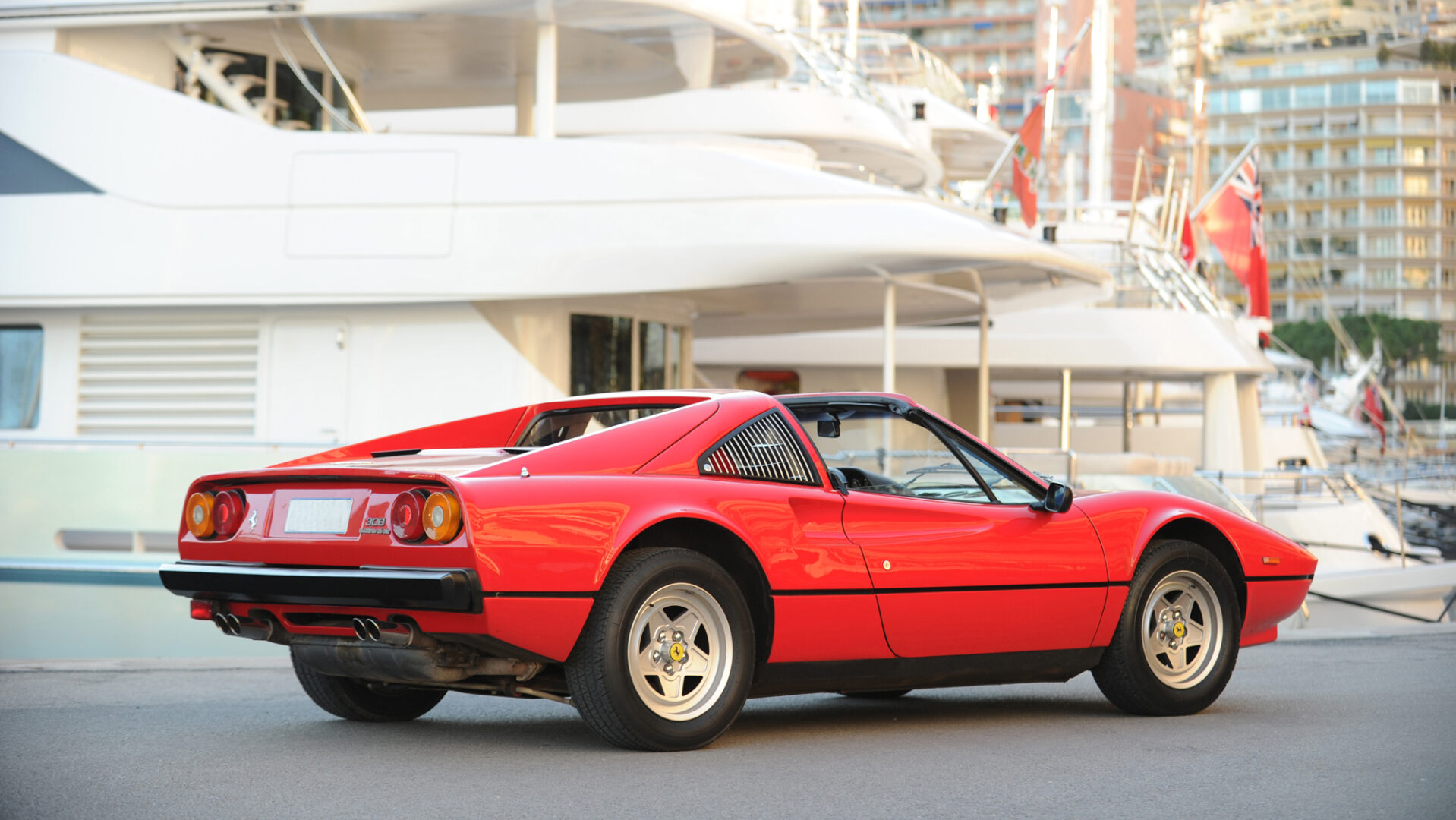 Ferrari drives pop culture
Famous Ferrari owners included European royals and Hollywood stars, including Steve McQueen and James Coburn, both of whom had 250 GT California Spiders. (McQueen also had a Lusso.)
Yet Ferraris were still rare enough that many Americans had probably never seen one until a mustachioed actor named Tom Selleck blazed through captivating Hawaiian vistas in a red 308 GTS on television's "Magnum P.I." in 1980.
Ferrari's acting career continued a few years later, when the wild 12-cylinder Testarossa took its place on "Miami Vice."
Supercars, yes. SUVs, no.
The 308 series launched a new family of mid-engine V8 Ferraris that has evolved through the screaming F430, sexy 458 Italia and more recently the 488 GTB and 488 Spider.
Along the way, Ferrari issued a series of supercars, beginning with the 288 GTO, then F40, F50, Enzo and today's La Ferrari hybrid hypercar.
The 288 GTO was the first production turbocharged car from Ferrari; today, all V8 models are twin turbos, a nod to squeezing out greater fuel efficiency.
Ferrari has (thankfully) resisted the temptation to do an SUV. Instead, Maranello offers the GTC4 Lusso, a unique take on the modern GT. In concept, this hatchback coupe is not unlike the Volvo 1800ES of the early 1970s — but with about six times the power. The V12 version comes with Ferrari's first all-wheel drive system, making trips to the ski lodge easier.
Ferrari & Premier: "It is so choice"
If you're looking for the best summation of driving a Ferrari, you may find it in a scene from the 1985 hit movie (and now cult classic) "Ferris Bueller's Day Off."
Matthew Broderick, playing the eponymous nerdy-cool high school senior, takes his friends on a drive through Chicago in a Ferrari 250 GT California Spider (a fake one, anyway) for a day of escapist teenage adventure.
In one of the film's most memorable lines, Bueller looks into the camera and quips about the Ferrari, "It is so choice. If you have the means, I highly recommend picking one up."
If Mr. Bueller had been familiar with Premier Financial Services, perhaps he may have recommended a Ferrari lease. We certainly do. Contact us to discuss your favorite model.