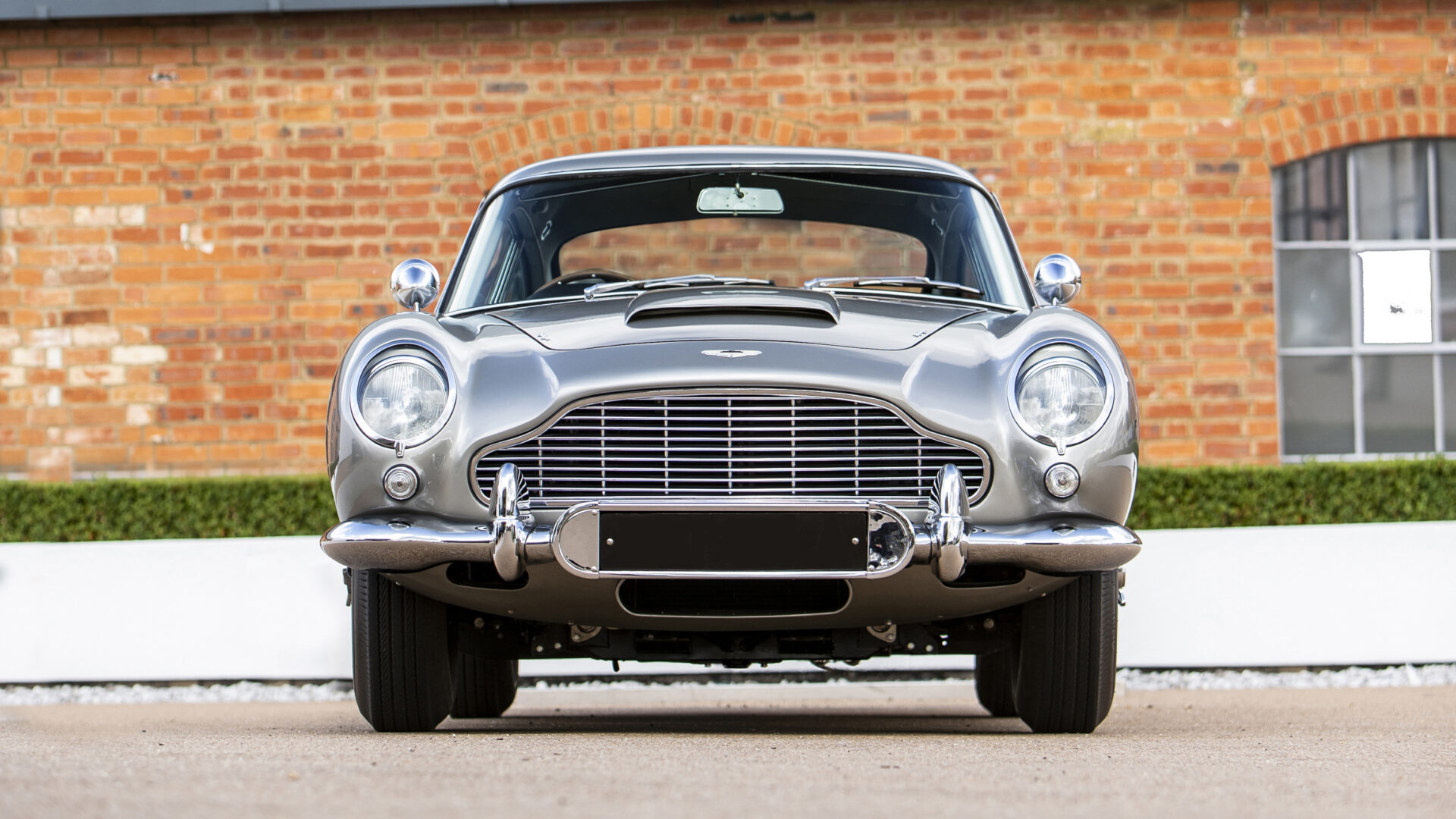 A long and winding road
That we are even talking about Aston Martin in the 21st century is a strong message about the marque's customer loyalty.
Like Maserati and Lamborghini, Aston Martin has had its share of big bumps in the road. This includes nearly disappearing in the 1970s. It was the Ford Motor Company, one of Aston Martin's many past saviors, that put the marque on solid footing in the 1990s and then sold it to an investment group in 2007.
The investors have changed a bit since, and now Mercedes-Benz parent company Daimler holds a small stake and is supplying Aston Martin with engines from its AMG performance brand, as well as vehicle electronics. The story of Aston Martin is still being written.
First footprints: Aston, Martin and David
The "DB" in the Aston Martin DB models stands for David Brown. Brown presided over a particularly vibrant period that culminated with the 1969-1972 DBS and its V8 successors.
But who were Aston and Martin? Lionel Martin and Robert Bamford began building 4-cylinder roadsters for hill climbs in 1913; the "Aston" half of the name came from the Aston Clinton Hill Climb race. The company produced interesting sports and touring cars and also made impressive showings at Le Mans.
Aston Martin's only Le Mans victory, however, came much later. After taking second place in 1955, 1957 and 1958, Aston Martin won the French classic outright in 1959 with a DBR1/300 driven by Carroll Shelby and Roy Salvadori; another DBR1/300 took second place. Aston Martin also won that year's Sports Car Constructor's Championship.
By then, Aston Martin was building its DB4 model, designed by Carrozzeria Touring in Milan, Italy, using the "superleggera" body construction and aluminum panels over a steel tube-frame structure. There was a limited run of DB4 GTs, with just 75 made and an even more limited run of DB4 GT Zagatos, with only 19 made. Premier has written more than 1,000 Aston Martin leases, including a $5 million DB4 GT Zagato.
The 1960s: Astonmania
Racing success may have given Aston Martin something of a boost, but it was the appearance of a specially equipped DB5 in the third James Bond movie, 1964's "Goldfinger," that made Aston Martin a household name around the world. The convertible was called the Volante. The larger DB6 that succeeded it was built from 1965 until 1971, even though its successor, the more modern DBS, had been introduced for 1969.
The DBS continued the marque's Hollywood stardom in that year's Bond movie, "On Her Majesty's Secret Service" starring George Lazenby in his only turn as 007.
When Aston Martin's first V8 was ready, the new model became the DBS V8. A restyle in 1972 dropped the "DBS" from the name, since David Brown had sold the company by then.
Historical James Bond footnote: When Roger Moore took over as Bond in the 1970s, he didn't drive an Aston Martin but rather a Lotus. A few years before that, however, he drove a DBS in the 1971 British TV show, "The Persuaders!"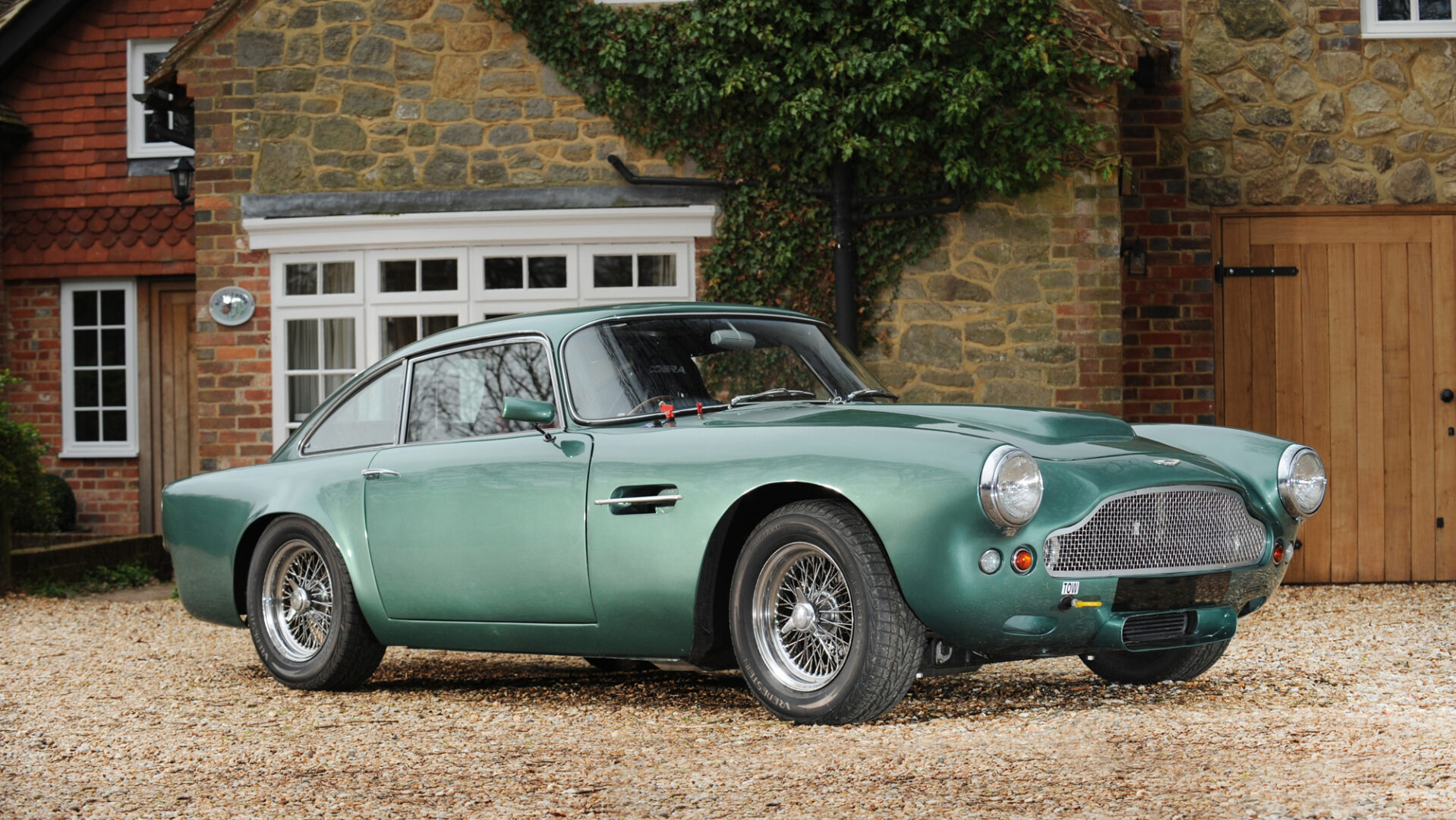 Exit David Brown, Enter 21stCentury
Brown left the company in 1971, and a 1973 front-end restyle also gave the coupe a simple new name: "V8." The V8 and its variants, including Volantes and Vantages, were built until 1989 and were succeeded by the Virage.
Aston also built about 640 wedgy Lagonda sedans from 1979-1990, and, in an interesting recent niche strategy, revived the Lagonda badge for the Taraf, a striking $1million sedan only for Middle East markets, with just 120 built. American customers who want an Aston Martin sedan to lease or purchase can look at the Aston Martin Rapide, which borrows its name from an older Lagonda.
In 2012, Aston Martin once again demonstrated its proclivity to produce stunning and rare special models with the One-77. This 220-mph supercar packed a 750-horsepower V12 in a carbon fiber chassis clothed by an aluminum body. The production figure was in the name; just 77 were made.
Aston Martin Today … and Tomorrow
Under the direction of CEO Andy Palmer, Aston Martin kept the momentum going, adding the DB11 and Vanquish models. The DBS Superleggera, based on the DB11, arrived in 2019 with a 715-hp V12 and a can't-look-away body. The gorgeous second-generation V8 Vantage debuted in the same year, powered by a Mercedes-AMG V8, and the DBX sport-utility entered production in July 2020.
The Valkyrie hypercar and Valhalla supercar are also expected to be on the road in 2020, starting Aston Martin on its journey toward electrification. The Valkyrie uses a Cosworth-developed V12 and a KERS-type hybrid system, while the Valhalla pairs a twin-turbo V6 with a hybrid system. Although Aston Martin dropped plans to build an electric version of the Rapide sedan, more hybrids are planned, using an Aston Martin-developed V6.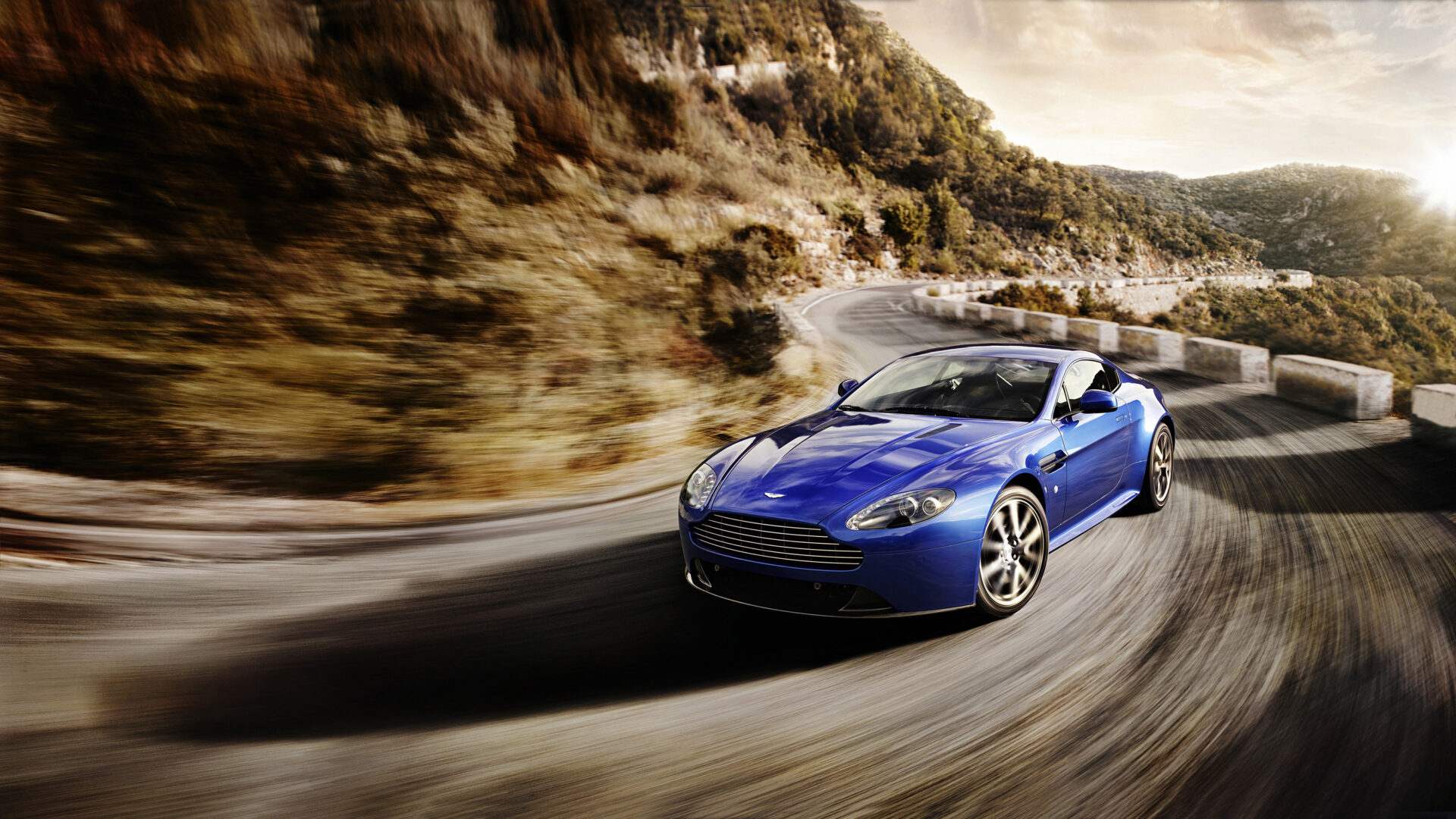 Business and Bond
On the business front, Aston Martin got a much-needed investment in 2020 from a consortium headed by Canadian fashionwear mogul Lawrence Stroll, who owns the Racing Point Formula One team. Stroll became the new chairman, and part of his plan is to take Aston Martin into Formula One, making Racing Point Aston Martin's factory team.
And, where would Aston Martin and fictional superspy James Bond be without each other? Aside from a brief flirtation with Lotus in the 1970s and a questionable dalliance with BMW in the 1990s, the Bond film franchise has been an intrinsic part of Aston Martin's image for more than half a century. The 25th Bond movie, called "No Time to Die" and due in 2020, will feature a DB5, a DBS Superleggera, a Valhalla and V8 Vantage.
Prepare to be shaken and stirred.
Leasing Your Aston Martin with Premier
When you're ready to add a new, late-model or classic Aston Martin to your collection, your first call should be to Premier Financial Services.
We've written more than 1,000 Aston Martin leases and we were Aston Martin's Leasing Partner from 2008 to 2015. Our portfolio has included some great vintage and unique models, so contact us when you're ready to drive one.