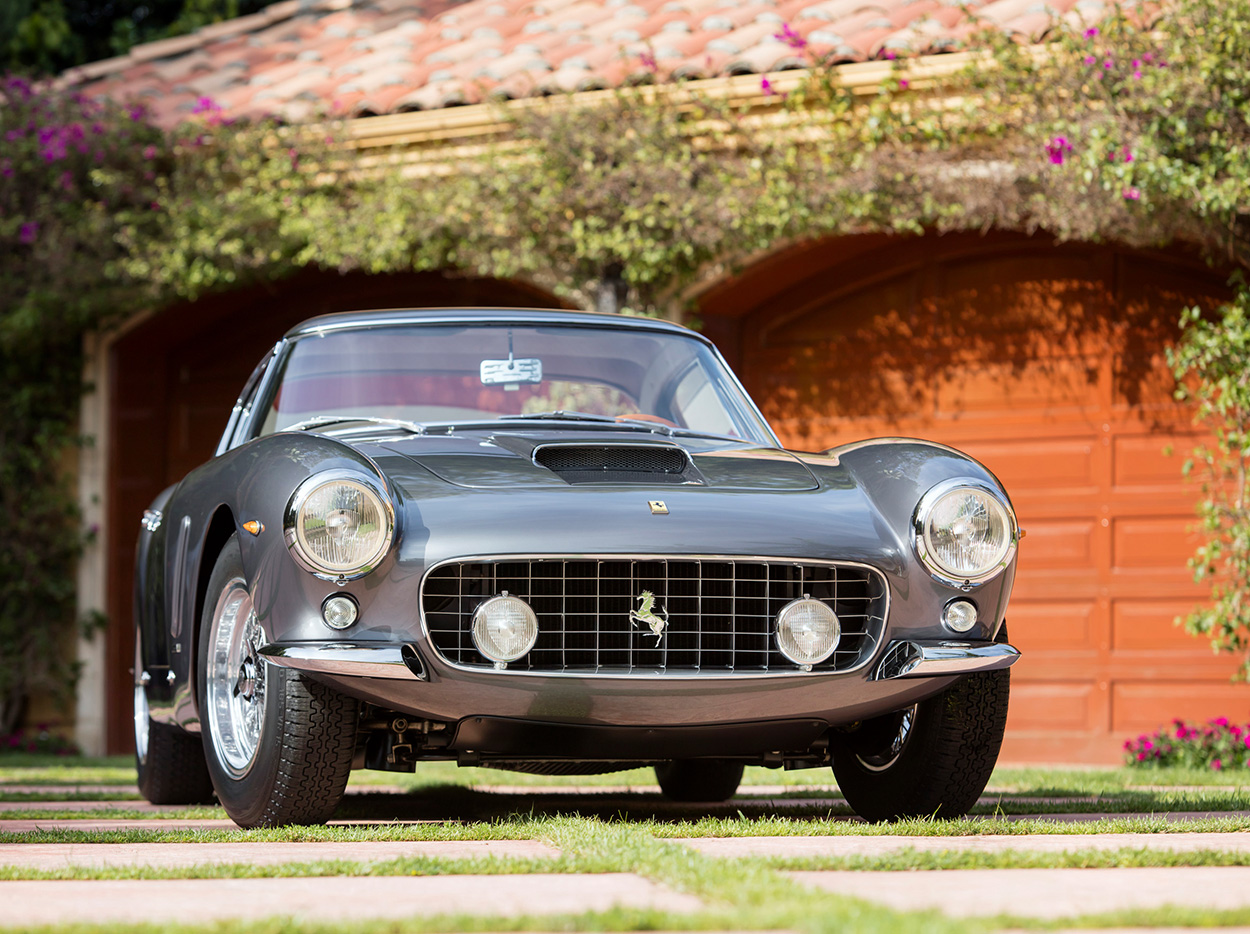 "I have structured multiple exotic and classic car deals with Premier over the years ranging from contemporary Porsches to vintage Ferraris for reasons much less obvious than competitive rates and the certainty of knowing what it will take to terminate the lease at any given point in time. When parting with large sums of my own money, organizing international purchases, and coordinating 1031 exchanges, I always want the assurance and peace of mind that only PFS can offer. I consider the very experienced team at Premier to be my partner in turning exotic and vintage car dreams into reality."
Bob C.
1962 Ferrari 250 GT SWB
With PFS Since 2000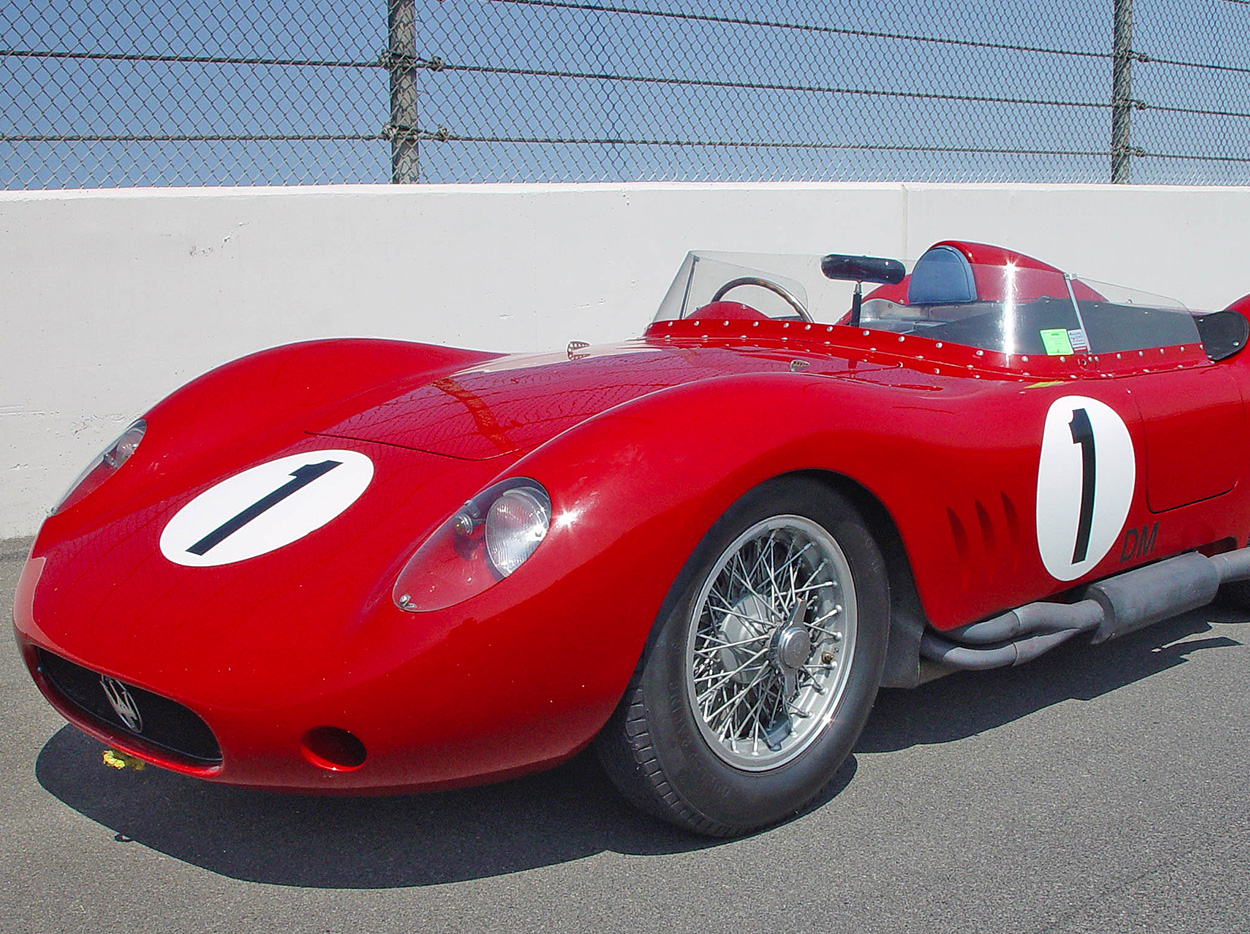 "I have had a long and successful relationship with Premier. My collection of cars have come from every source imaginable: overseas, auctions and dealers across the country. In every instance Premier has been a great partner and their leasing options are a perfect fit for my needs. Some of my cars are long-term investments and others I move in and out of quickly. Premier's lease program makes it possible to not tie up capital that can be invested elsewhere and provides the most advantageous exit strategy in the industry."
Richard S.
1957 Maserati 200 Si
With PFS Since 2000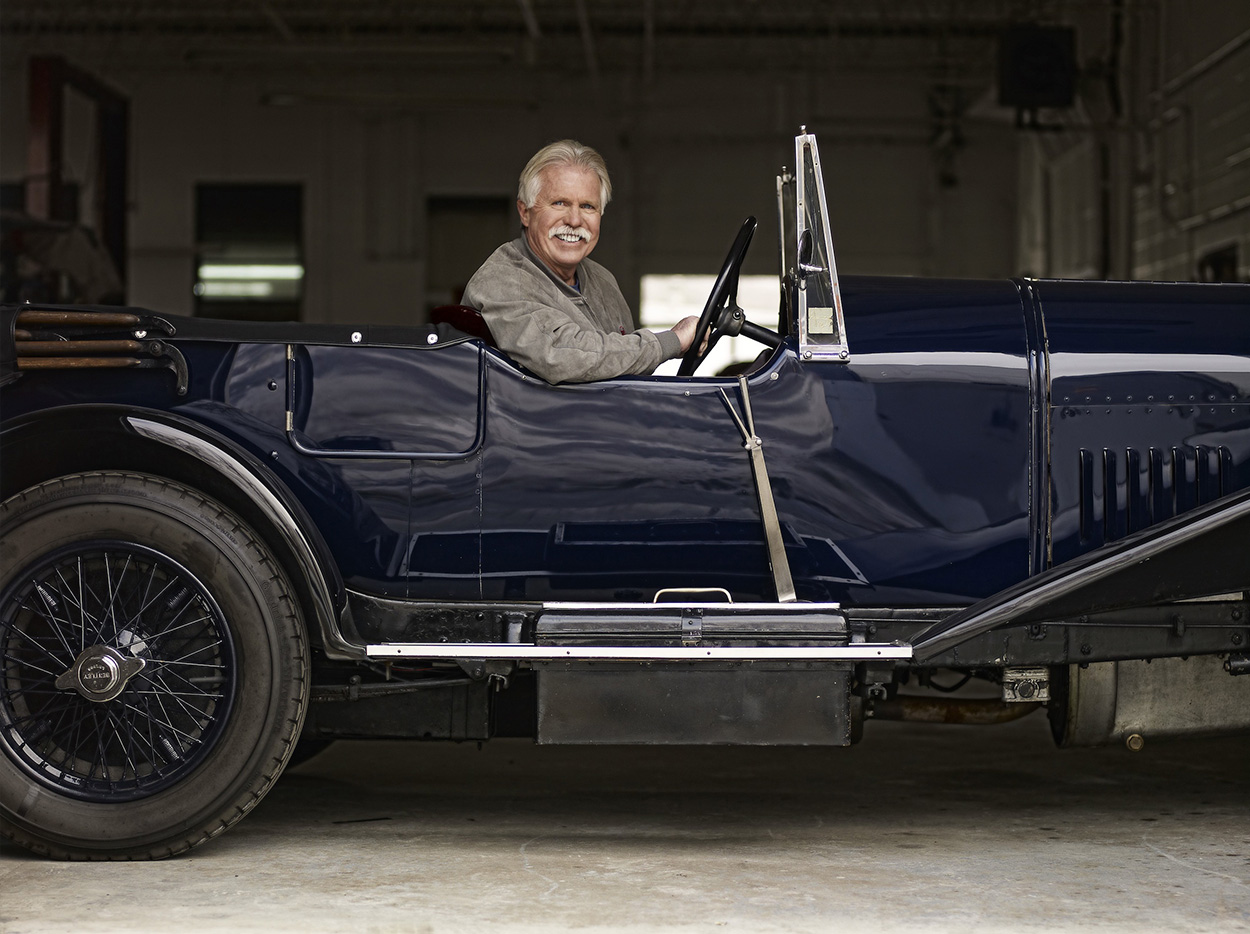 "Working with Premier, both as a client and as a seller, has always been a positive experience. My true passion has always been in automobiles, whether for myself, my viewers, or my customers and I believe in treating customers like friends and family. Premier shares that same enthusiasm and objective. They have a top-notch team and are well-known and respected throughout the collector car industry."
Wayne C.
1926 Bentley 3 Liter Van Den Plas
With PFS Since 1998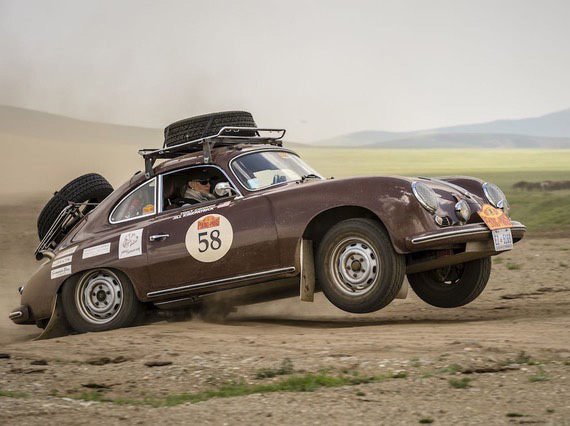 "My love for Porsche runs deep and my love of driving even deeper. Over the years my wife and I have driven rallies through China, Europe and, most recently, Africa. Through it all, Premier has been a partner with us, facilitating five leases on vintage Porsches and assisting with the details of international transport so we could enjoy experiences of a lifetime. I have referred colleagues and friends to Premier and will continue to do so because of their attention to detail and impeccable concierge services."
Tony C.
1956 Porsche 365A
With PFS Since 2013
"From my first Lotus to my first-generation Acura NSX-T, I have been continually satisfied with Premier's superior service. They offer competitive quotes, expedite the drafting of lease documents and fund deals quickly. Thanks to Premier, I have now had the pleasure to drive three of my dream cars. The fact that they have treated me as if I were a high-end client with a garage full of ultra-rare collectibles is inspiring and refreshing. I am grateful for the opportunity to acquire my dream cars and appreciate their professionalism and courtesy. I look forward to the pleasure of working with Premier in the future. "
David M.
2008 Lotus Elise SC 60th Anniversary
With PFS Since 2001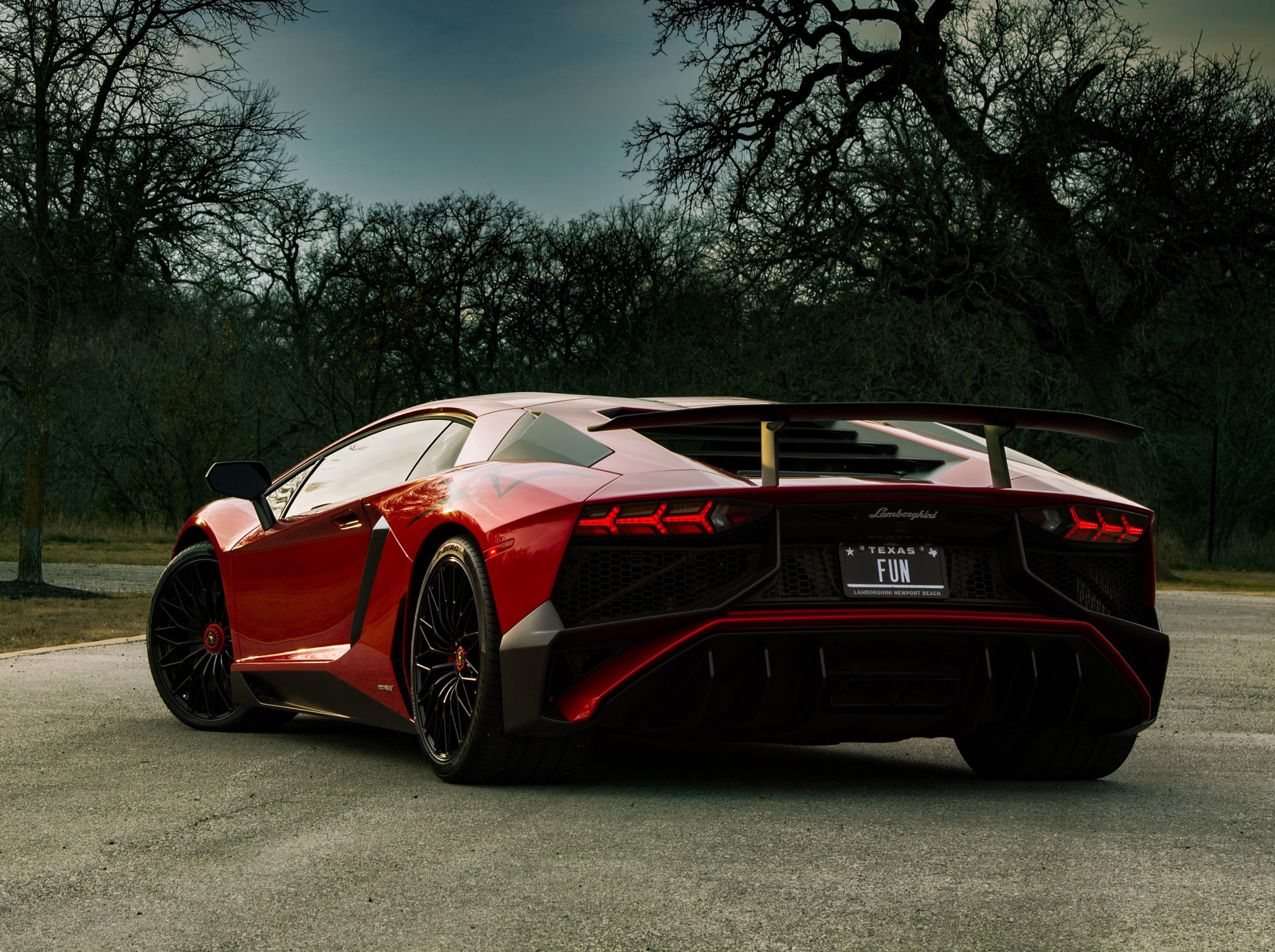 "I first heard of Premier from a dealership several years back while trying to obtain funding for an exotic car. Previously, I would get funding through my local bank, which was a slow and tedious process. Since then, I've leased many exotics through Premier, and have established a good relationship with them.
Working with Keith Neelans and everyone at Premier is a much more enjoyable process than other institutions I've worked with. This is due to their great and personable customer service, as well as their fast in painless process for securing leasing for my vehicles. They've exceeded my expectations over and over again, and I plan to work with them for years to come."
Steve W.
Lamborghini Aventador Superveloce
With PFS Since 2017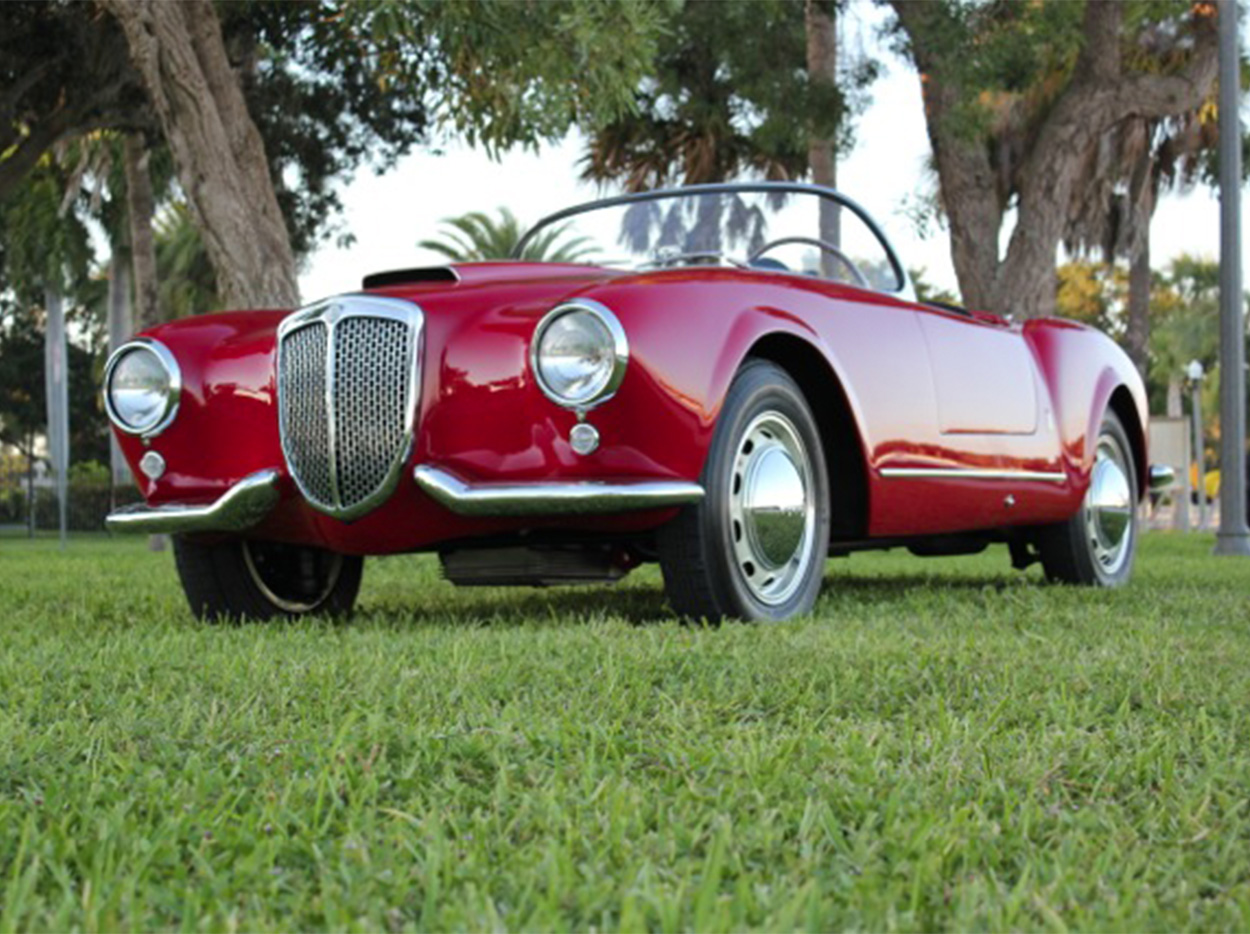 "I have been consistently impressed with the Premier team's availability, attitude, and lease products. Their facilitation of vintage car transactions and their impressive flexibility to work with me individually has helped me achieve my collecting goals. From my local liaison to the head of the organization, the team members at Premier demonstrate motivation to exceed my expectations- with gestures as simple as helping with year of manufacture license plate registrations, to rapid availability at auctions, to more complex and nuanced requests. Premier customizes their service and builds their relationship with me as a unique client."
David E.
1956 Lancia Aurelia Spider
With PFS Since 2014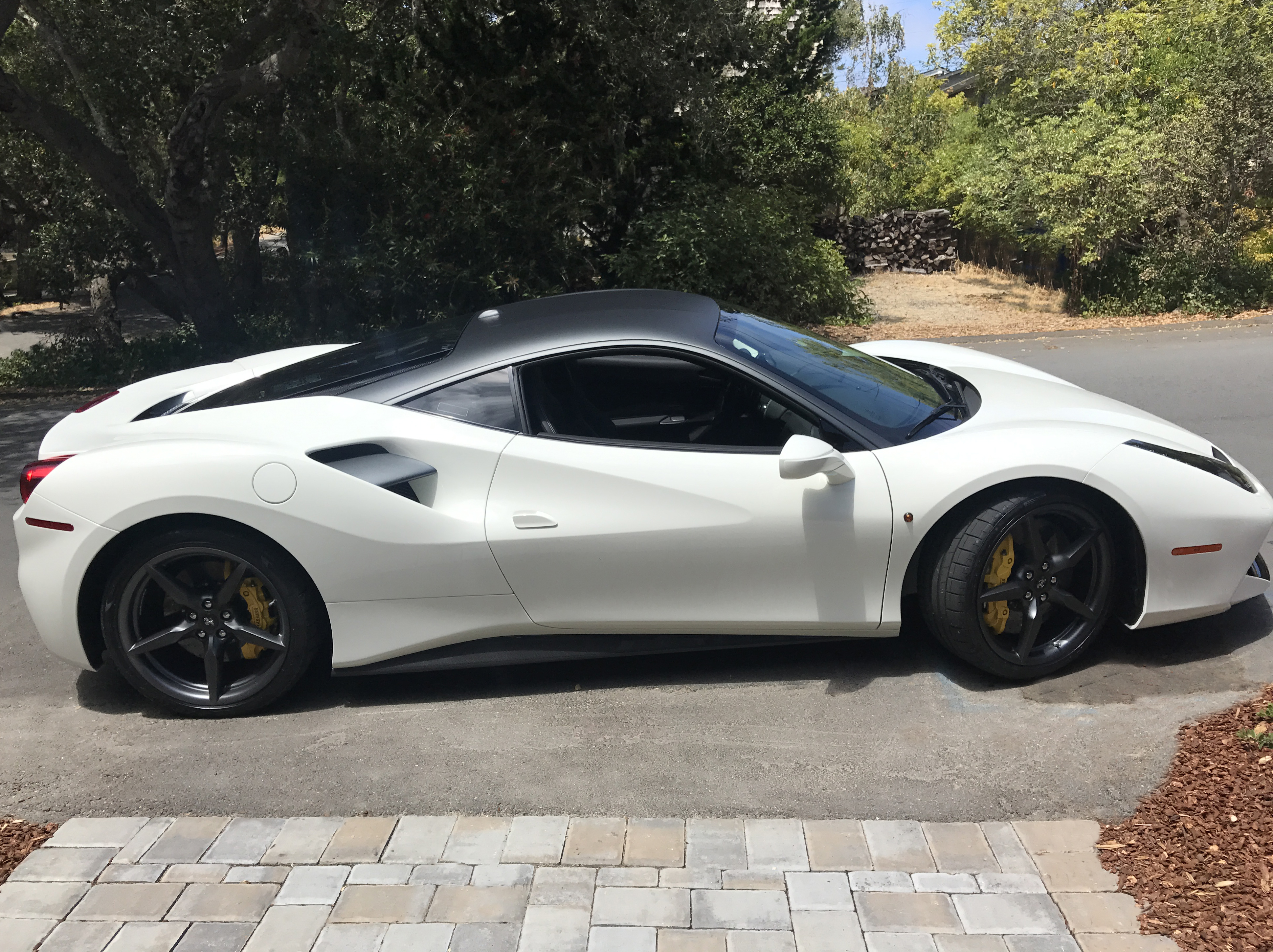 "I have leased more than a dozen cars through Premier, and my experience each time has been easy and extremely fast. Premier's staff members are all very professional, and go out of their way to take care of every detail involved in the transaction. I highly recommend Premier for anyone who is leasing a car."
Richard S.
2017 Ferrari 488 GTB
With PFS Since 2017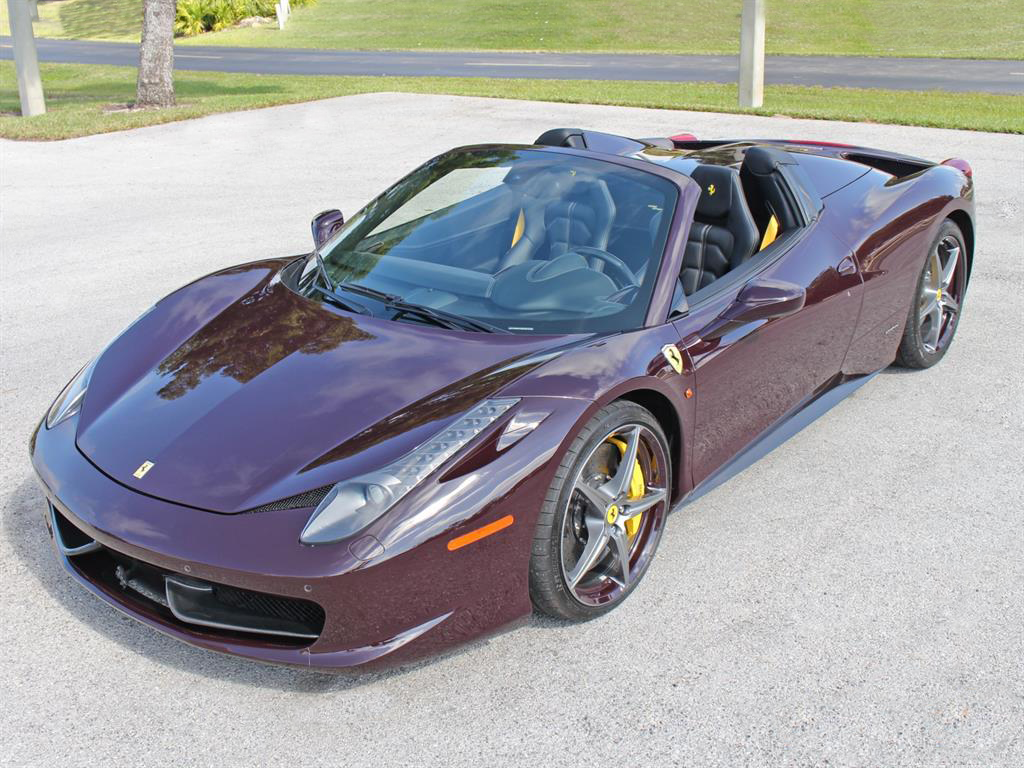 "Over the last 8 years, I've worked with Premier Financial to lease over 24 exotic cars. At one point, I had 4 different exotic cars leased through Premier at the same time. I've found Chris Warren to be a customer oriented professional who delivers a highly personalized level of service. For serious car enthusiasts like me, who are tired of making large cash purchases on high end automobiles, Premier offers the ease of leasing and the ability to get in and out when desired. Whether you're leasing one car or ten cars, Premier makes it happen! Thanks guys!"
Joe G.
2014 Ferrari 458 Convertible
With PFS Since 2013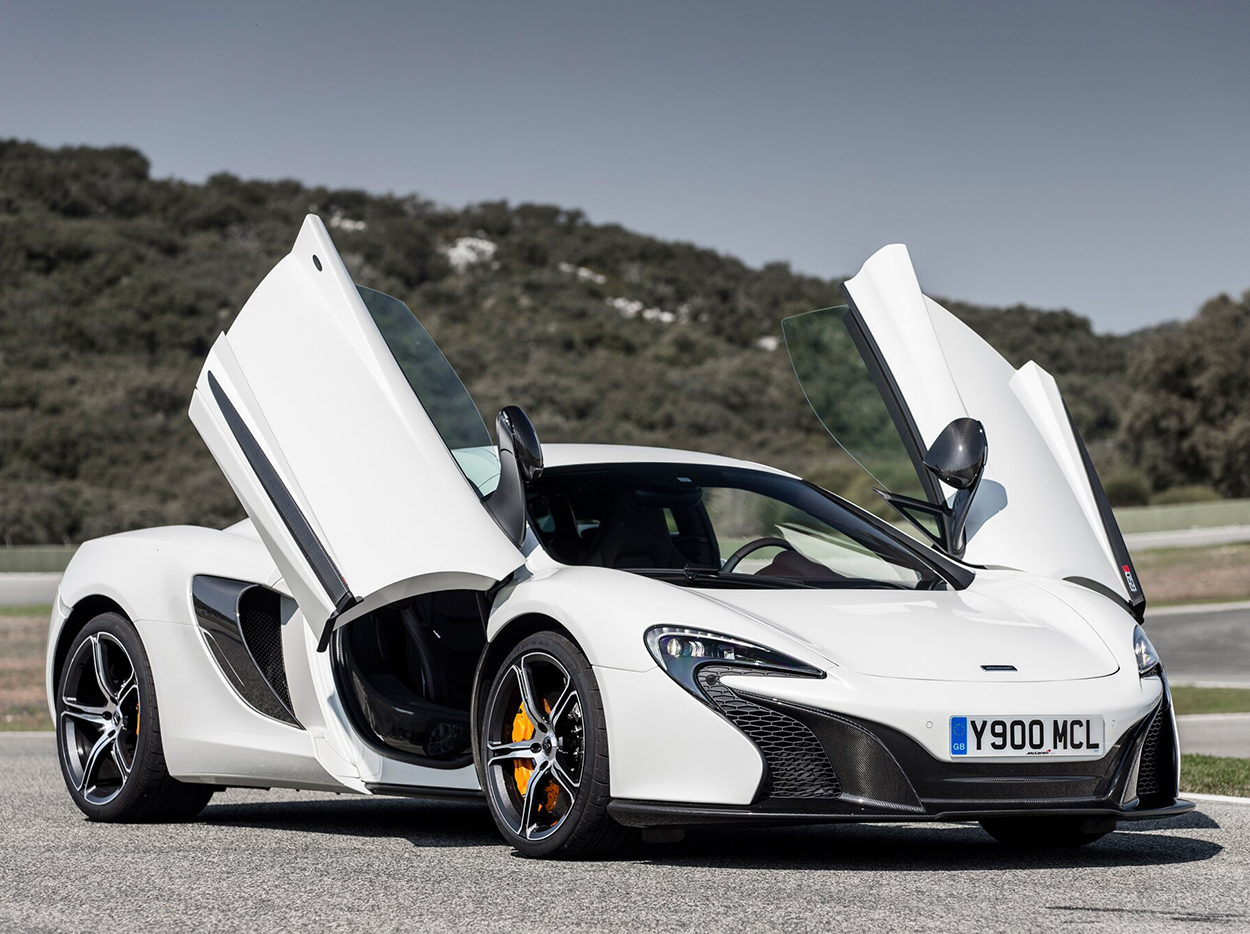 "To say that I love certain automobiles is an understatement. However, where I lease those certain automobiles is very, very important to me and the service I receive is by far, the most important piece of the equation. It's hard to believe that I leased my first car over 10 years ago with Premier Financial. Since leasing that first car, I have leased 11 more with Premier. I am extremely selective with whom I do business and PFS has demonstrated time and time again that they not only want, but deserve my business. They are so great to work with and so service-oriented that they literally make it impossible to go elsewhere for my leasing needs. So kudos to Premier... they have won me over for life."
W. Lloyd
2015 McLaren 650S
With PFS Since 2005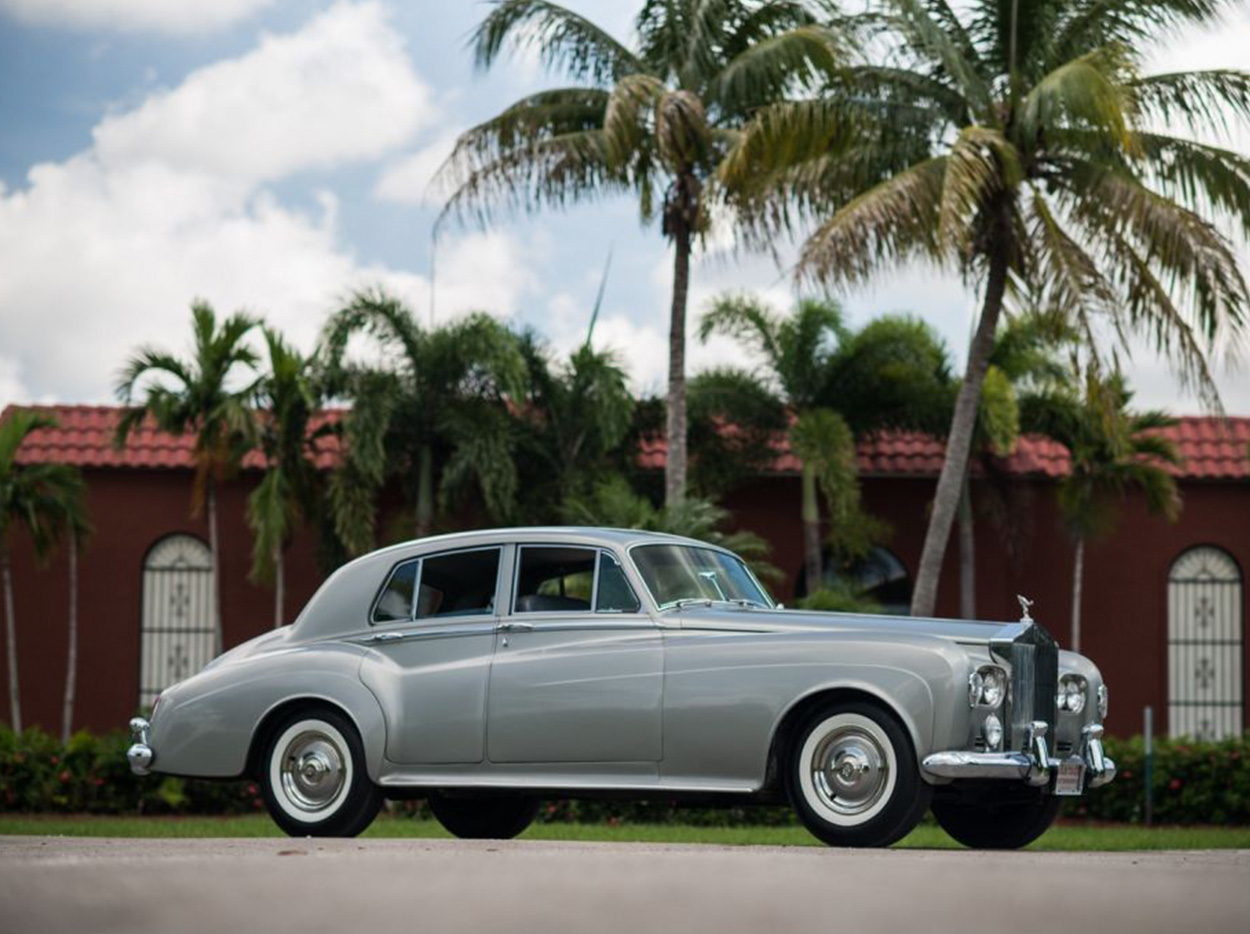 "Premier is a Triple-A resource for leasing vintage vehicles. I have been very satisfied with their friendly and helpful service through every step of the process. Premier is true to their promise for transparency by attaching a payoff agreement to each lease, distinguishing themselves from other lenders that seek to profit from early payoffs. It is hard to beat Premier."
John C.
1964 Rolls Royce Silver Cloud III
With PFS Since 2008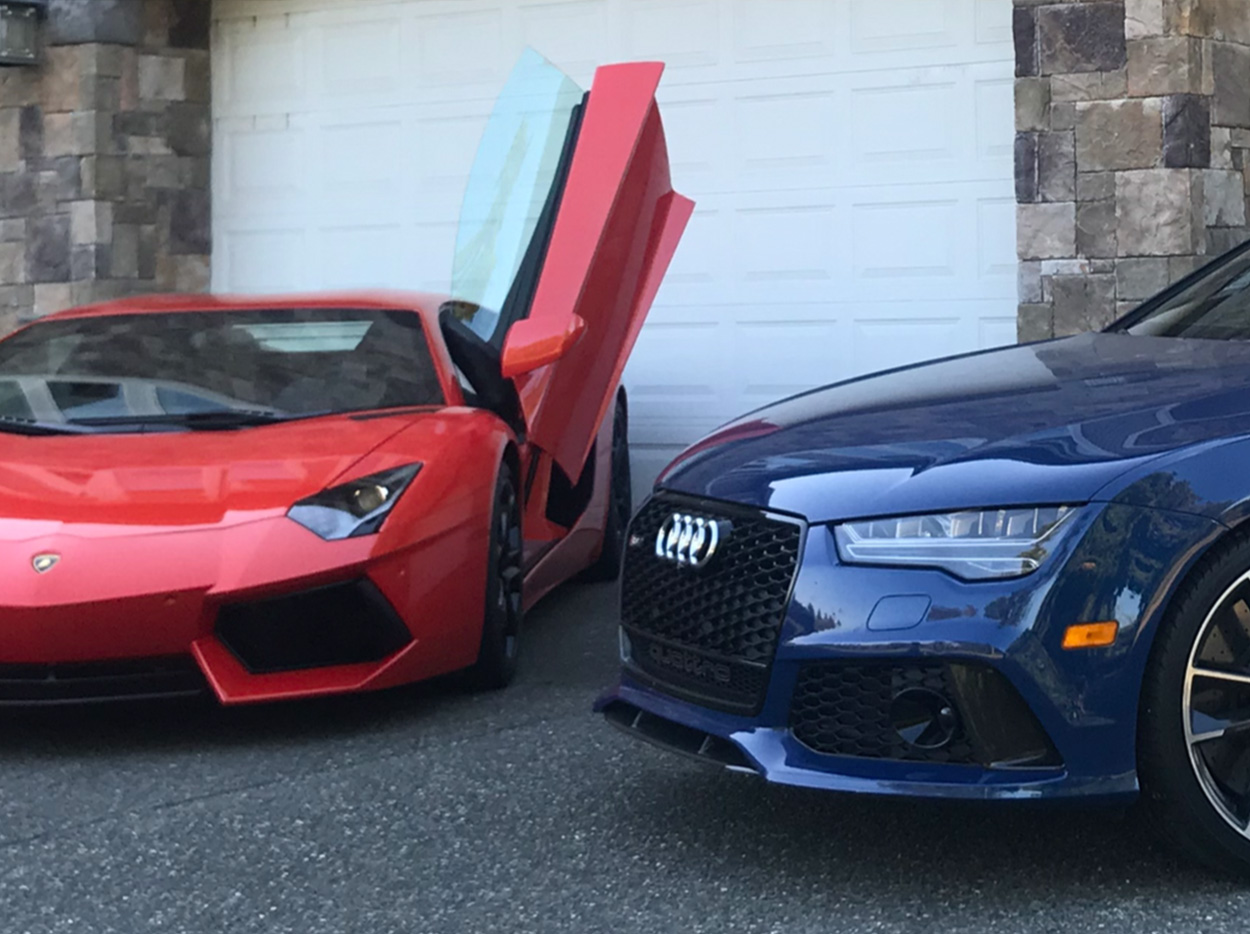 "The beautiful thing about Premier is they understand that the acquisition of an exotic car is truly the purchase of a potential investment as opposed to a depreciating asset. Premier is able to transform what could be a stressful transaction into the seamless experience that buying a luxury car should be. It has been amazing to hear from so many mainstream dealers how easy Premier is to work with when most have trouble providing leasing options for their high end pre-owned vehicles. I loved working with Premier when leasing my Lamborghini and Audi R8 and tell everybody about my experience."
Anthony R.
Lamborghini Aventador & Audi RS7
With PFS Since 2016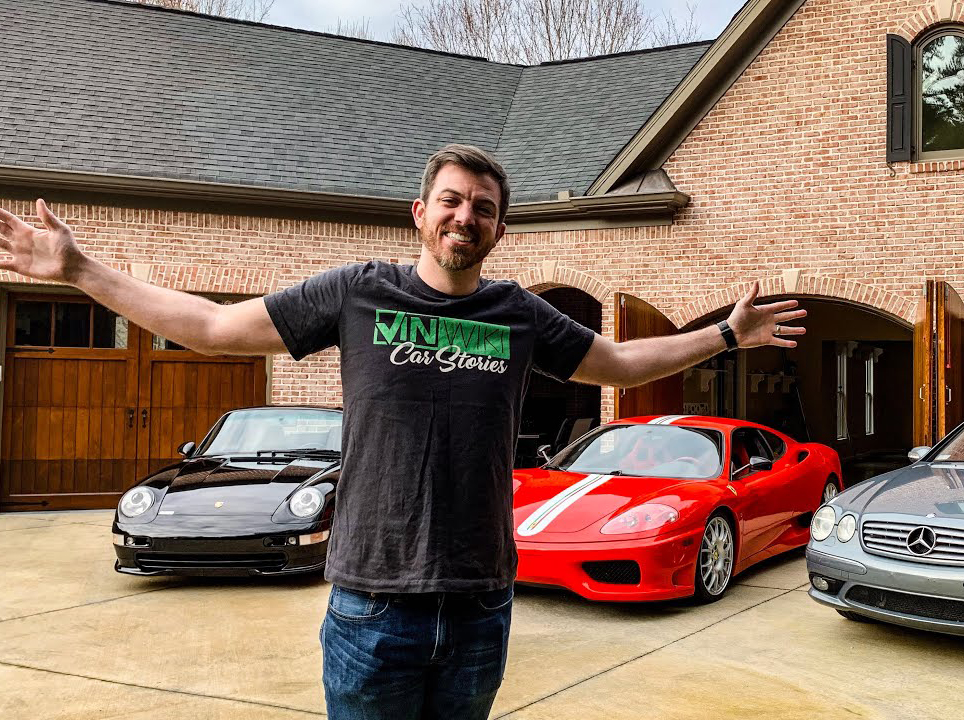 "Premier offers great leasing programs for vintage and exotic cars that make it easier than ever to own the car of your dreams. I've used them in the past, I love the team and everything that they stand for in the industry, and they are great people to deal with. "
Ed Bolian of VINwiki
Porsche, Ferrari & Mercedes-Benz
With PFS Since 2010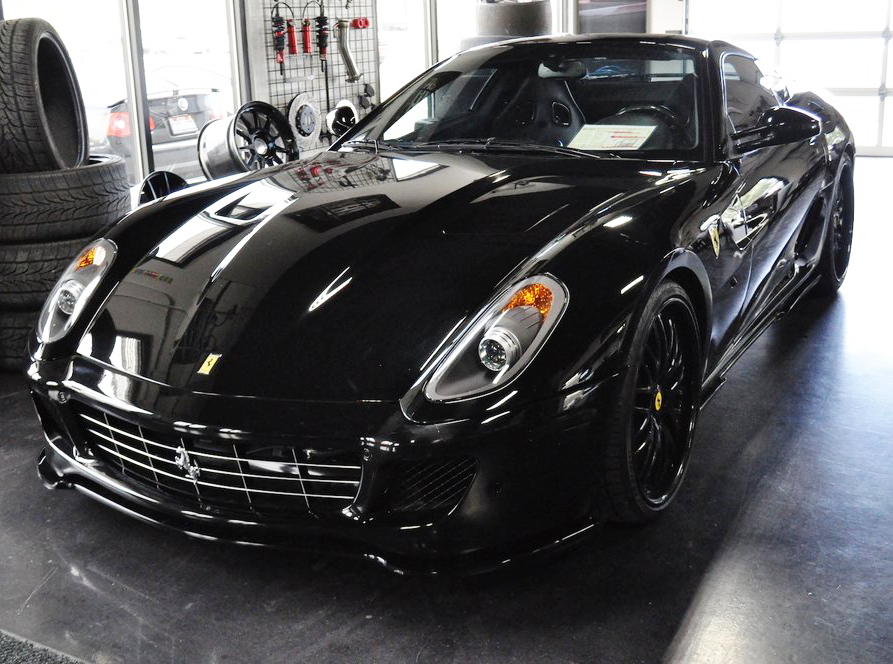 "The people at Premier are true car people. They understand the "product" as well as financing. I've worked with Michelle Yancey for years, and I feel spoiled (and a bit guilty) by her awesome attentiveness. Having worked with Premier to lease 11 cars over the past decade, I give them 6 stars on a 5-star scale. The extra star is for their exceptional customer service."
Douglas S.
2008 Ferrari 599 GTB Fiorano
With PFS Since 2015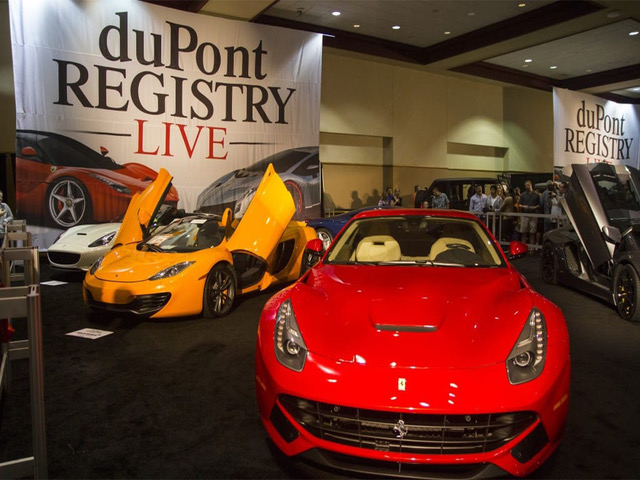 "Leasing an exotic car before 1997 was akin to tapdancing in a minefield. Mitch Katz had two decades of writing leases that were traditionally favorable for the bank, but this rigid system left many possible enthusiasts without an opportunity to experience the cars they love.
By introducing favorable terms and amortization schedules to dealers and drivers, Premier Financial Services changed the leasing business and created an army of loyal clients. Everyone loves to see a successful entrepreneur, and we have been proud to represent them for years. "
duPont Registry
Published in duPont Registry DAILY
With PFS Since 2000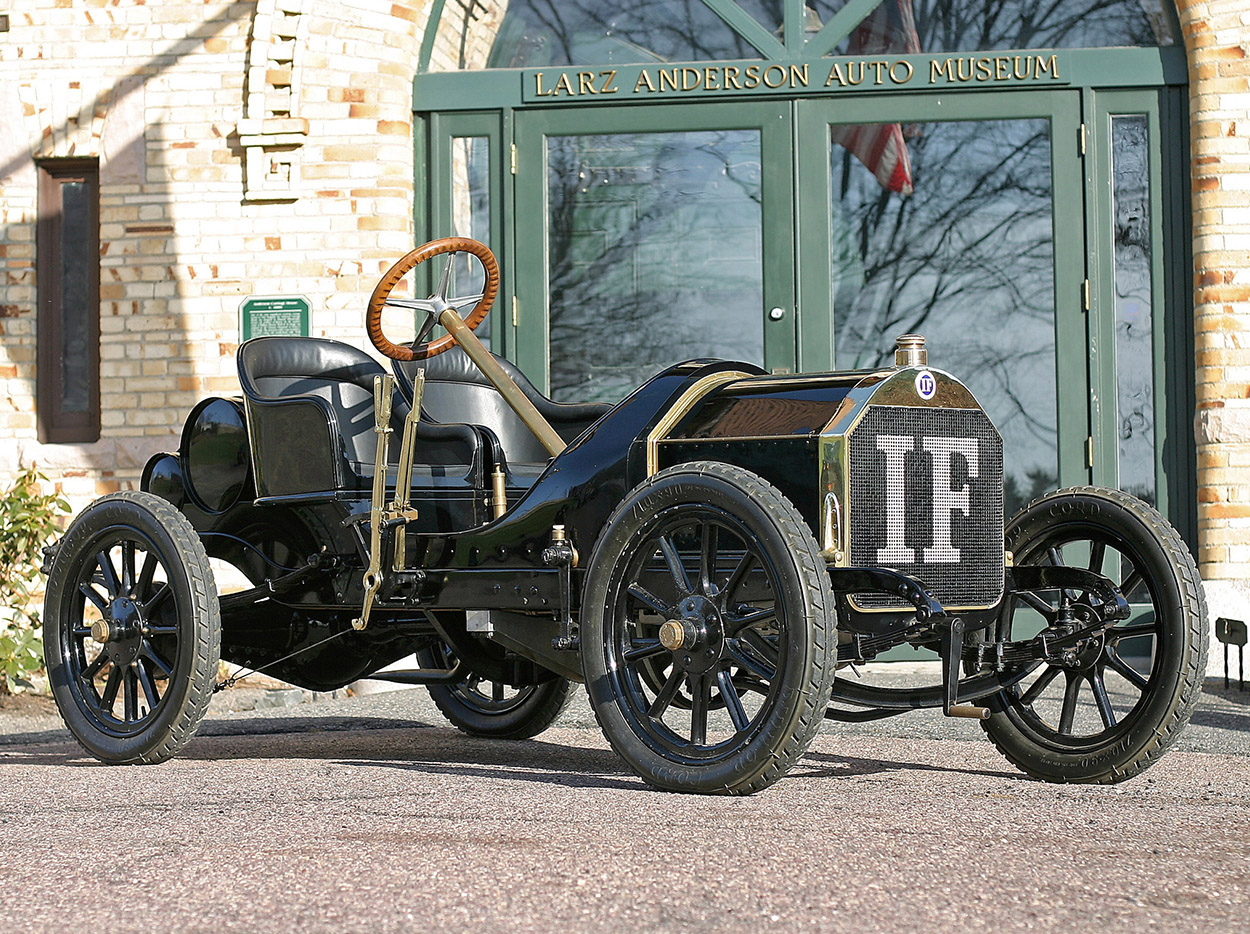 "I've always been attracted to pre-war small cars, voiturettes, and kept an eye out for one, but they are rare. So it was in 2013 I set a goal of acquiring a road-going investment-grade automobile within the next ten years. In August 2013, I happened across the auction advertisement for the Isotta Fraschini FENC and knew this would be my once-in-a-lifetime opportunity. Now instead of ten years, I had ten days to make it happen. It was only because of the service Premier provided that I was able to expedite the acquisition of a car that I had been following for nearly forty years."
Harold P.
1908 Isotta Fraschini FENC
With PFS Since 2013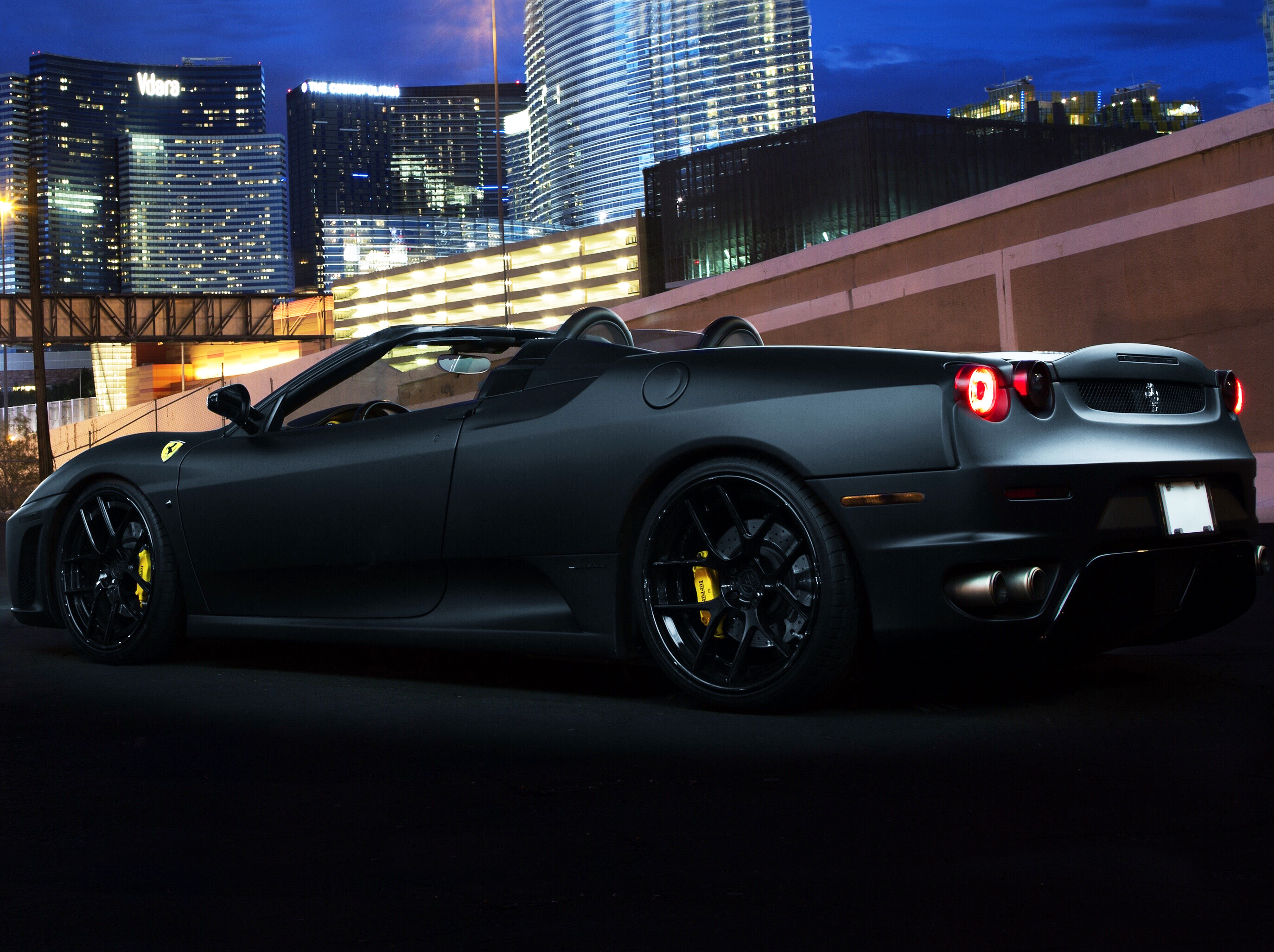 "I have worked with Michelle and her great team at Premier Financial Services three times, and their knowledge, expertise, and expedience have exceeded my expectations every single time. Michelle's care and exemplary service shows genuine sincerity, and makes me feel as though I have my own personal team backing me up. Premier has earned me as a customer for life, and I can't recommend them highly enough."
John C.
2007 Ferrari F430 Spider
With PFS Since 2014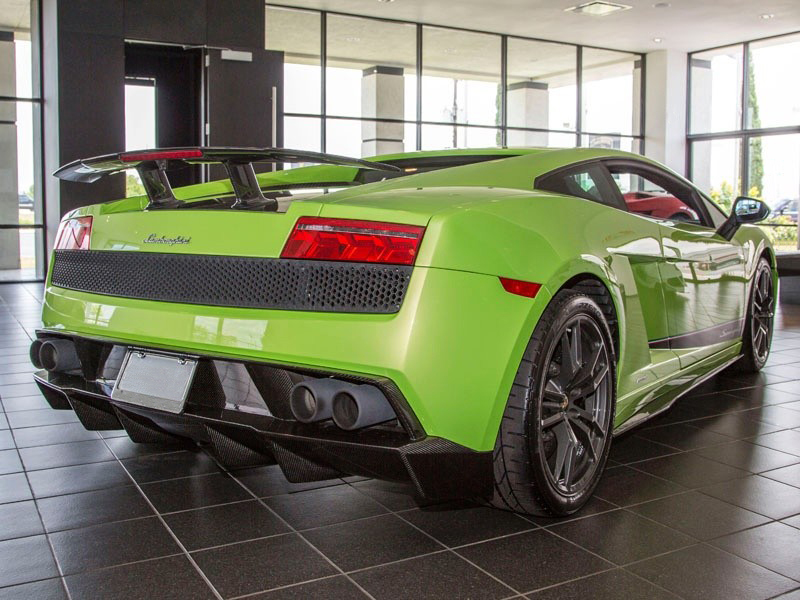 "Premier Financial Services and our representative Chris Warren have been great to work with on two separate occasions. Premier has great programs to get you into a car, in ways that very few providers can match. A lot of Premier's success is based on its knowledge and experience. Whenever we've needed help or information, their customer service has been timely and informative. We're looking forward to working with Premier Financial Services for our next car."
Mike and Valerie G.
2012 Lamborghini Gallardo
With PFS Since 2006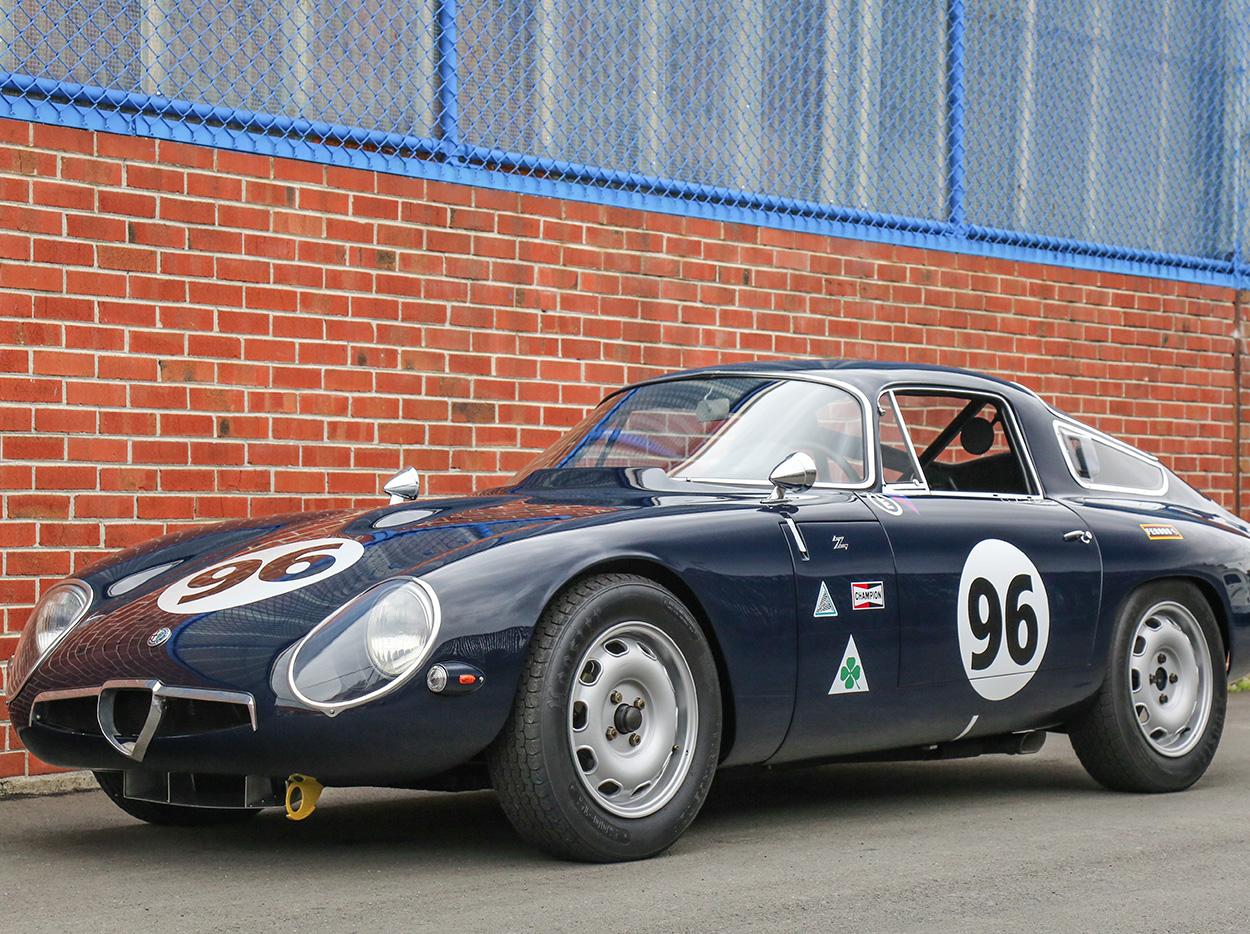 "Fantasy Junction has enjoyed working with Premier Financial Services for decades. Their entire team works seamlessly to provide our mutual customers with creative lease options and prompt, hassle-free closure. Premier is one of the very few leasing companies operating in our industry with a deeply rooted understanding of the cars, the values, and needs of our unique clientele. Premier Financial Services remains at the top of our recommendation list for leasing collectable and special interest automobiles."
Spencer T.
1965 Alfa Romeo Giulia TZ-1
With PFS Since 2001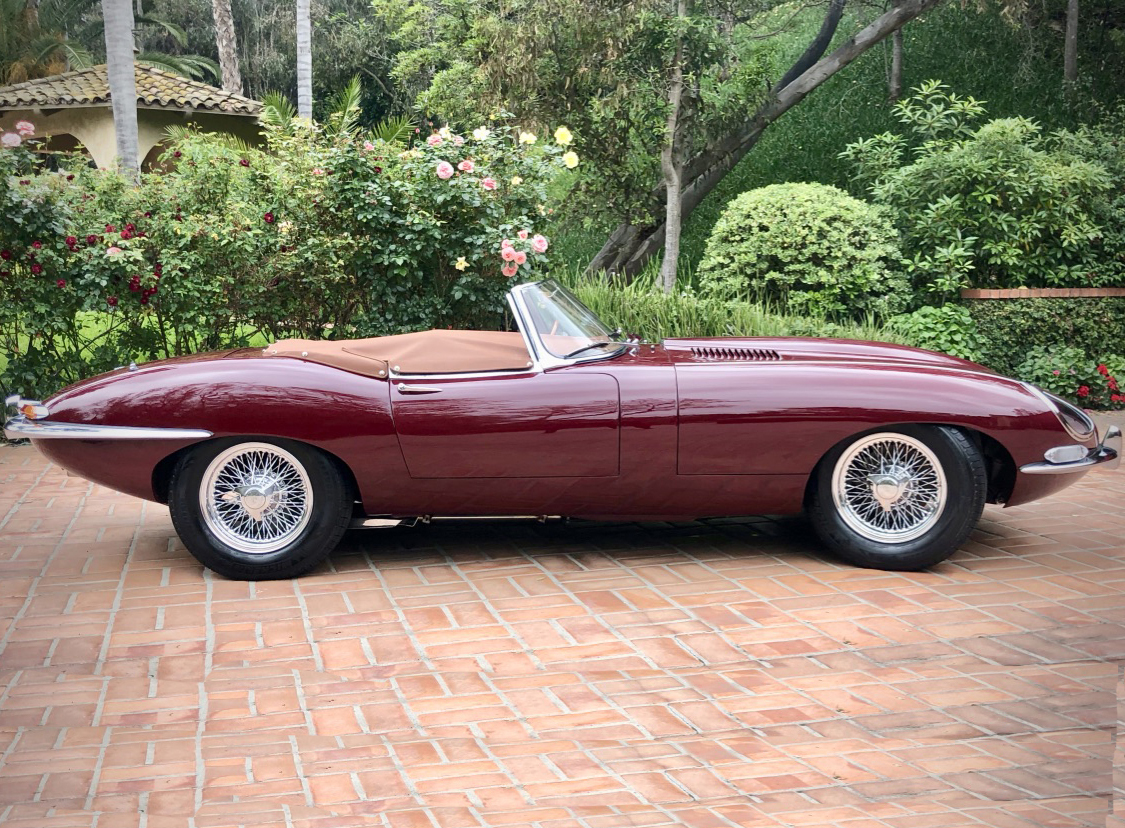 "There are people that dream and there are people that makes dreams come true. Happiness, or progress, is achieved when those two get together. This was true in my case. I always dreamed of owning an XKE. (I agree with Enzo, that it's "the most beautiful car ever made.") The people of Premier, especially Juan, made this dream come true for me. Dreaming is easy, the tough part is making it happen! Premier certainly has that capability, and like for me, they have made these dreams come truth for many people. If there is a way, they will find it. Always kind, professional, and savvy."
Enrique L.
1964 Jaguar E-Type
With PFS Since 2007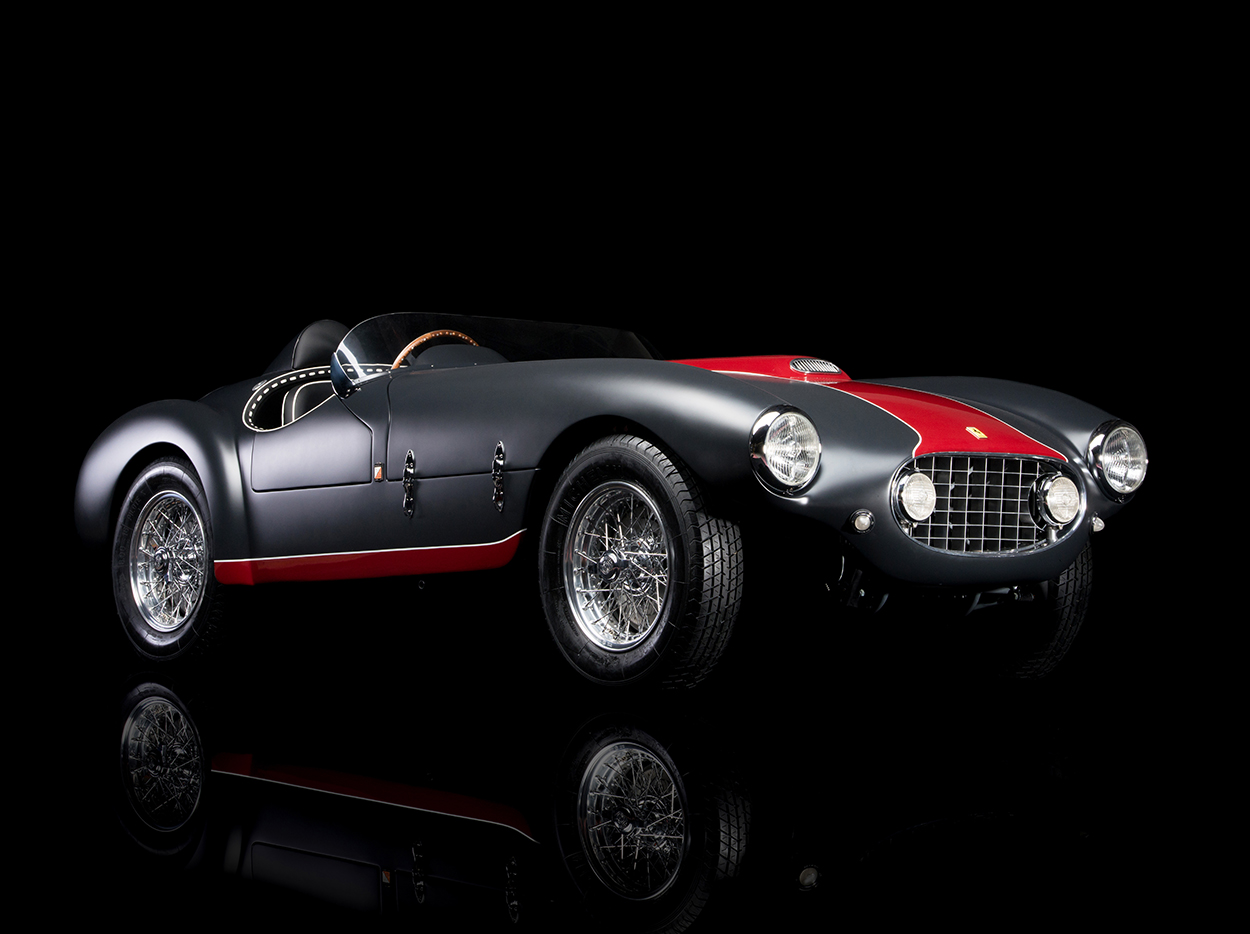 "In my 40+ years collecting classic and vintage cars I could not have found a better financing partner than Premier Financial Services. From my first lease in 2001 to my most recent acquisition, every one of the dozens of transactions we have done together have been seamless and enjoyable. The PFS Team has facilitated purchases ranging from a 1914 Mercedes-Benz Touring Car to contemporary Ferraris, assisting with overseas imports, arranging for auction sales and more."
Dennis N.
1953 Ferrari MM Spyder
With PFS Since 2001
"Over the past 10 years, Keith Neelans and the team at Premier Financial Services have helped me to fulfill my dream of building a collection, which now includes 8 cars financed through Premier and another 8 cars I own free and clear, not to mention 4 motorcycles.
Working with Premier has always been easy and quick. Keith and everyone else I've dealt with has been extremely responsive and knowledgeable. Premier's understanding of the collector car market has also been very helpful as I've contemplated specific purchases. You guys are great!"
Daniel H.
1936 Cadillac V16 Town Sedan
With PFS Since 2011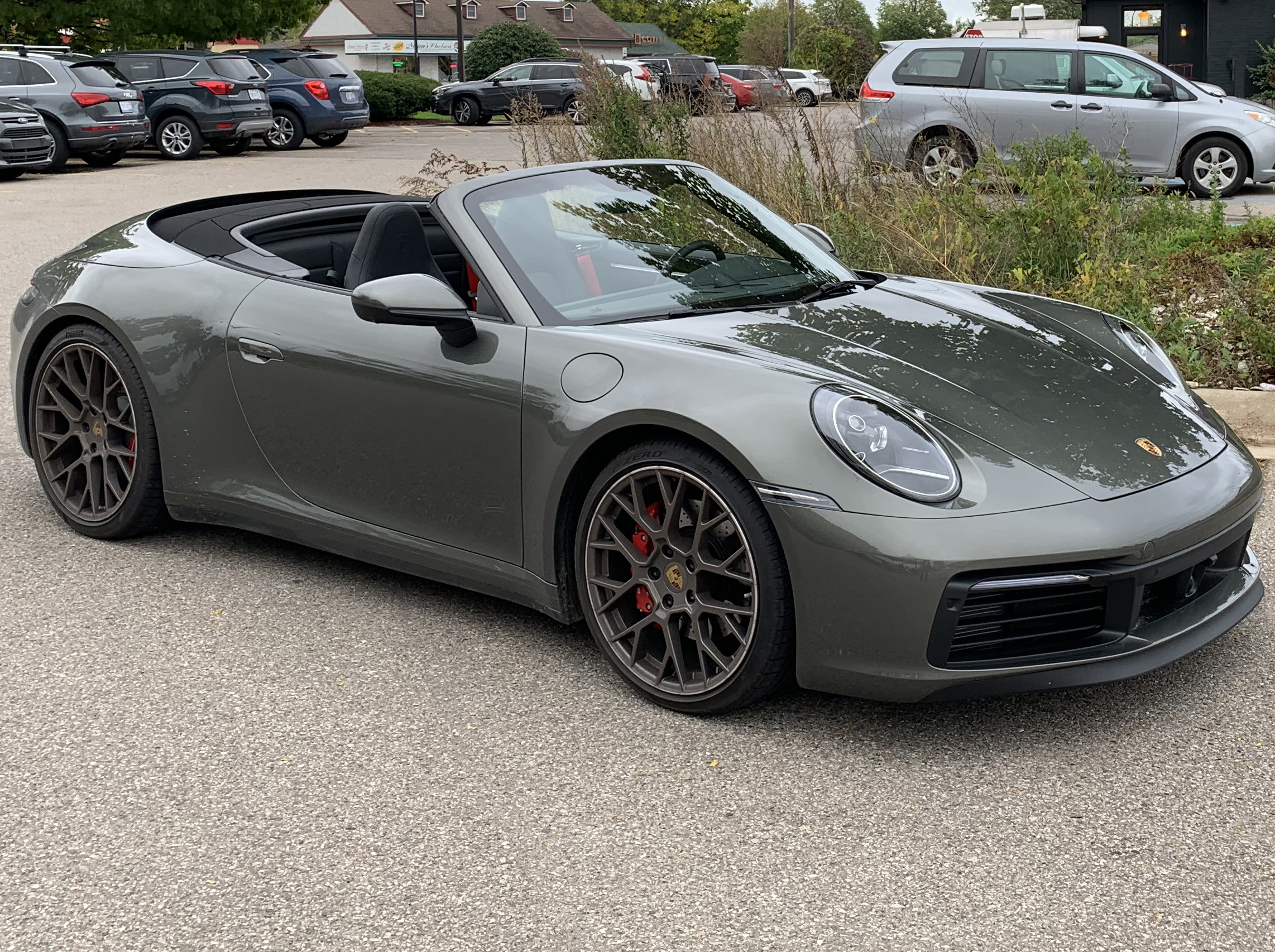 "I've had the pleasure of working with Premier for a number of years. During that time, I've appreciated their unique leasing product, which allows me to enjoy the benefits of exotic car ownership; particularly the flexibility in terms of when I enter and exit my lease. I also appreciate that, as a non-reported debt, the lease does not affect my credit rating's debt to income ratio. Ross Dressel has always been helpful, and I appreciate his attentiveness. In fact, the entire PFS team provides a concierge level of service, and seems more like family than a business."
A. L.
2020 Porsche 911 Carrera 4S
With PFS Since 2015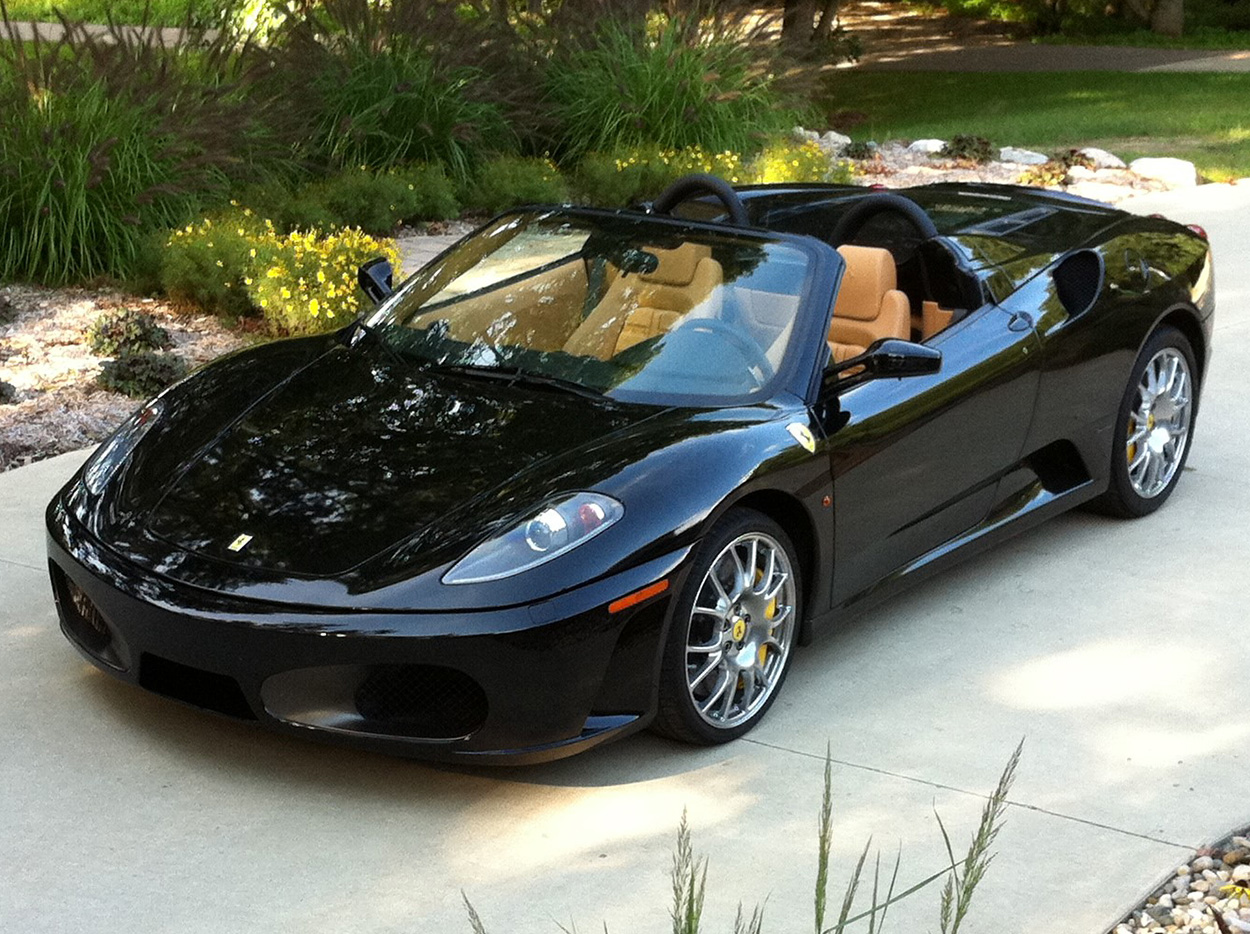 "Premier Financial Services provided unparalleled service throughout the 2 year duration of my lease. They truly exceeded my highest expectations and their incomparable level of professionalism and assistance along the way is a testament to the unprecedented standards of excellence set by Premier and upheld by the incredibly talented and personable staff of professionals they employ. There is no doubt in my mind that I will be returning to Premier when I opt to upgrade to the 458 Spider. Rest assured I will be recommending Premier to all of my colleagues who share a penchant for exotic vehicles."
Florida Lessee
2006 Ferrari F430 F1
With PFS Since 2007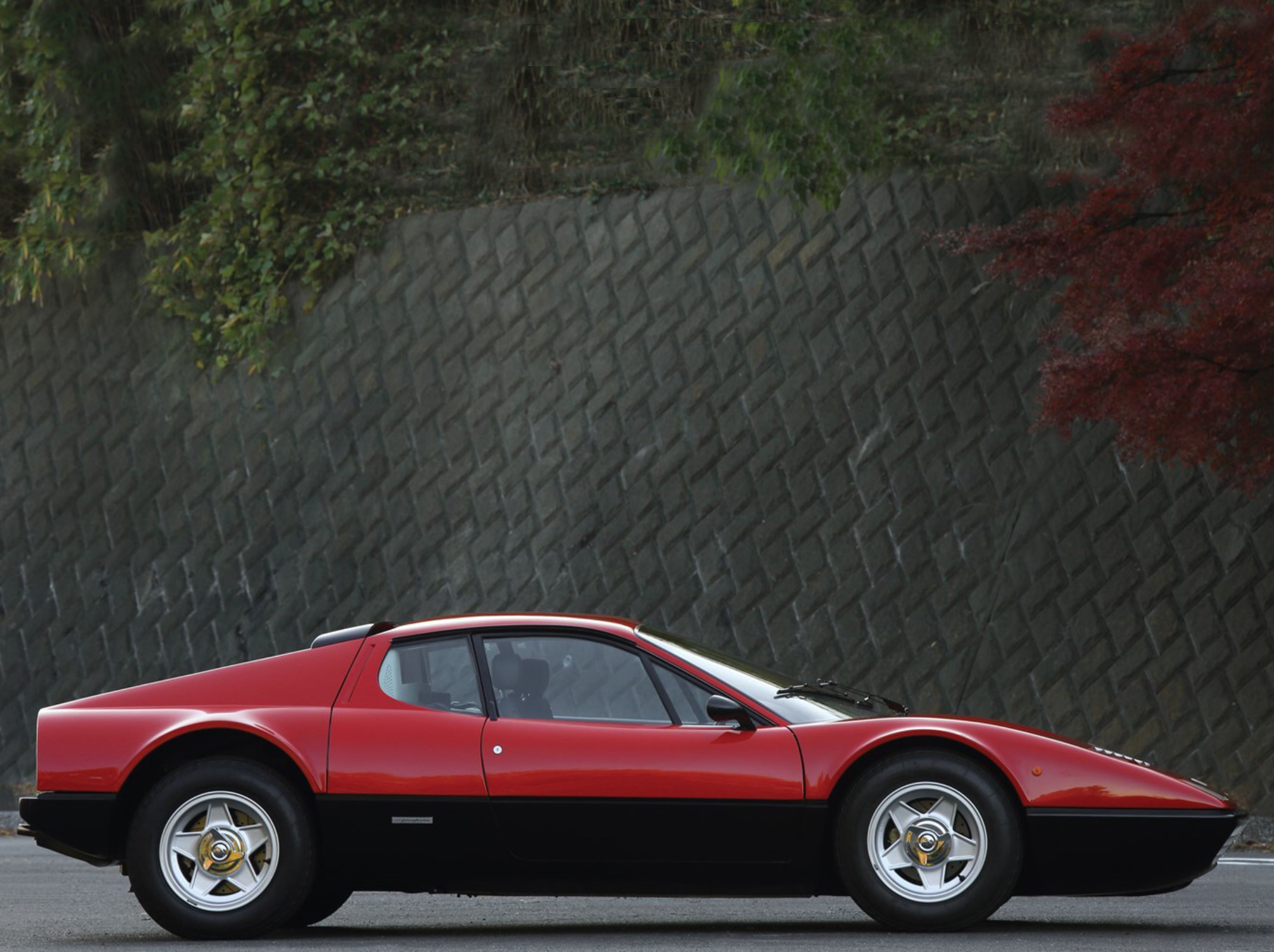 "Working with Juan Garcia and Premier has been a great pleasure for several reasons. First, they truly understand the exotic and vintage car market. They also act quickly and with full integrity when acquiring a rare automobile. I've been dealing with them for many years now and look forward to remaining partners for many years to come!"
Mark W.
1974 Ferrari 365GT4 BB
With PFS Since 2014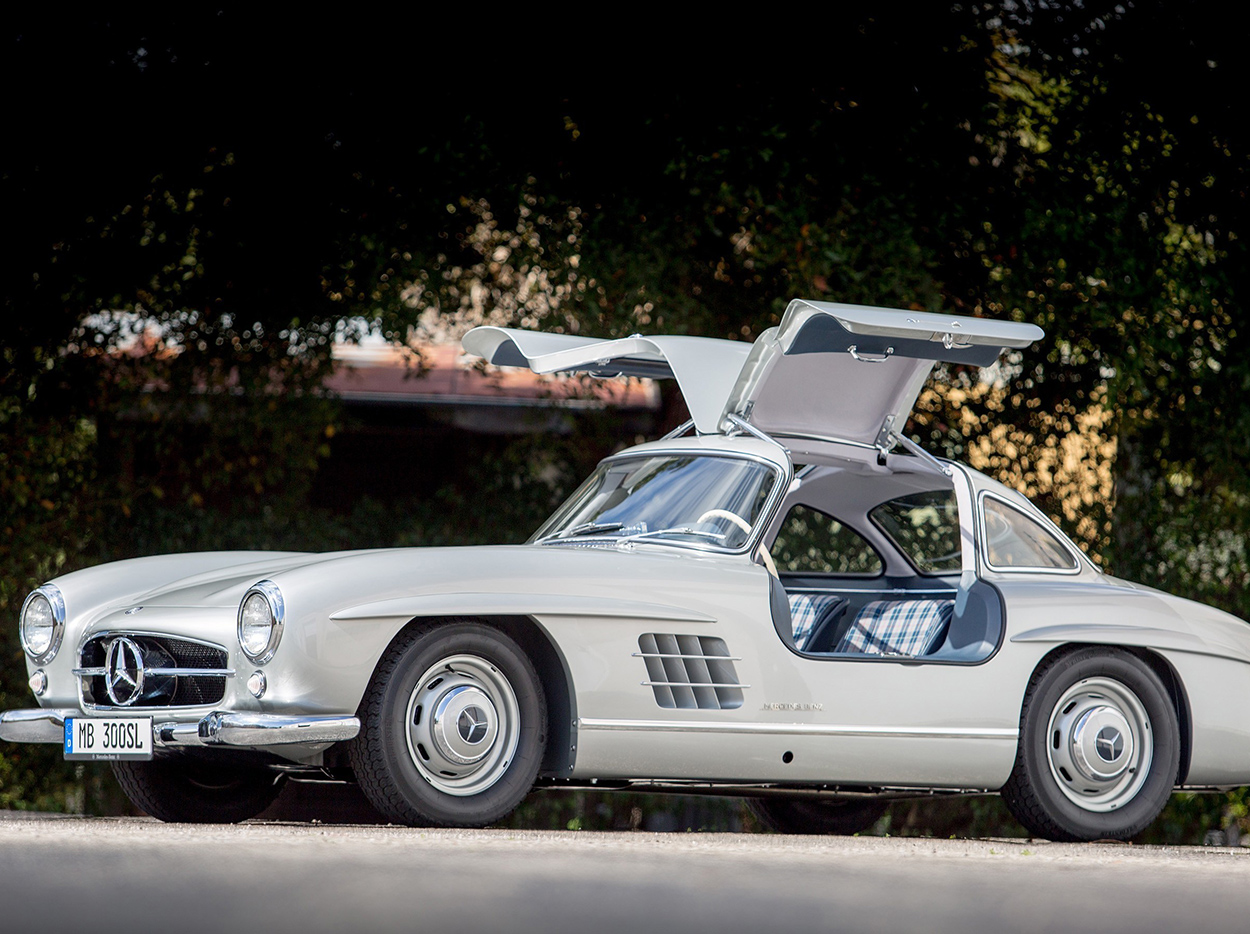 "We have enjoyed a long relationship with Premier Financial Services, based on trust and respect for providing our mutual clients with a smooth, worry-free and professional transaction. Importing or exporting a classic, collectible vehicle in and out of the United States can be a complex procedure. Don't leave anything to chance, and choose partners that can make your dreams a reality."
Cosdel International
1954 Mercedes-Benz 300 SL
With PFS Since 2005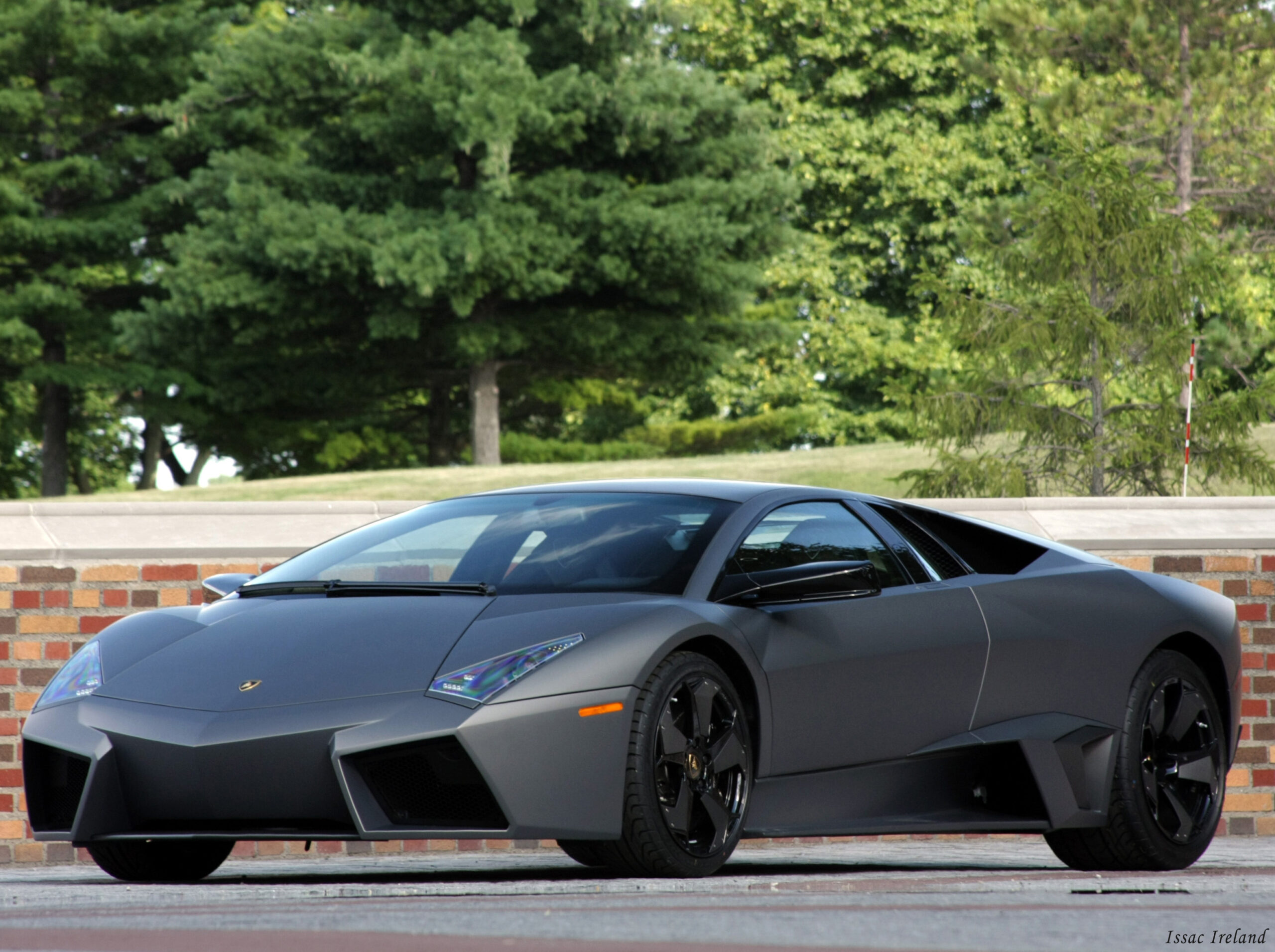 "I have had the pleasure of working with Premier Financial Services since 2010 and with Ross Dressel for many years before. My direct interaction with Ross has been very responsive, pleasant and helpful. I appreciate Premier's unique product and their easy and efficient process. I am passionate about cars and because PFS is an employee­ owned company their passion for cars makes them superior in their industry. The whole team provides personalized service which I enjoy!"
Ken L.
2008 Lamborghini Murcielago Reventon
With PFS Since 2010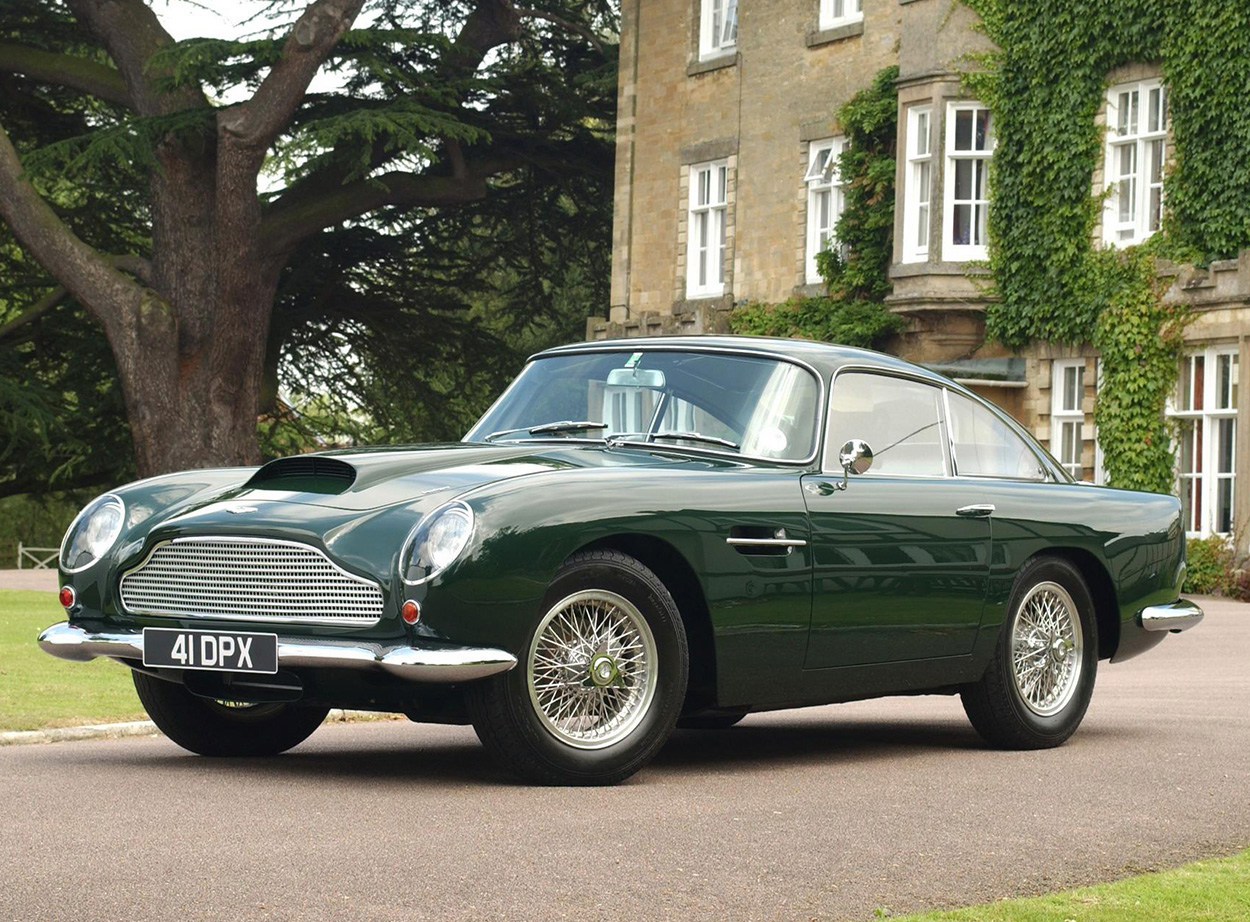 "Over the past decade, I have leased more than a dozen cars including current Lamborghini's and vintage Astons. PFS and their knowledgeable staff assist me at auctions, arranging for pre-approvals and coordinating inspections and appraisals. Their key staff are always available to discuss the value of vehicles, quote a lease payment or connect me to an expert in the marque I am considering. Premier is a vital resource and has made it possible to expand my collection to include rarities and gems not attainable before."
Robert M.
1959 Aston Martin DB4
With PFS Since 2003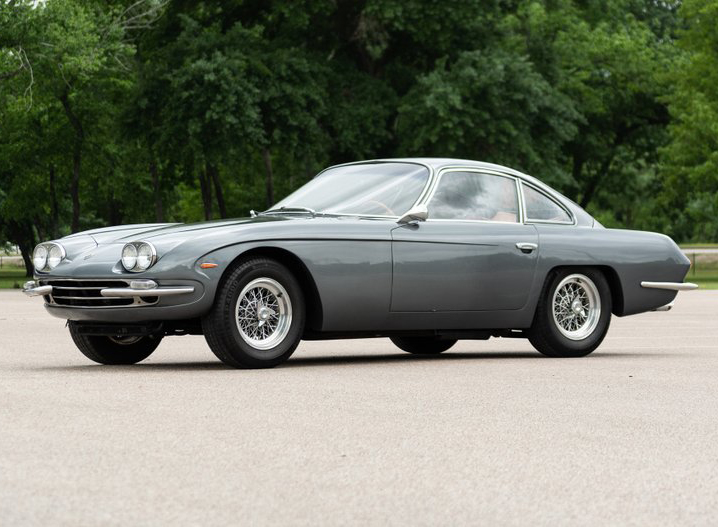 "I had never financed a vintage car before. I called a few leasing companies, but none offered me the ease, quick approval, and personalized service as Premier. I even got my own rep, Michelle, who gave me her cell phone number, and helped me with same day approval.  Now I'm driving a beautiful, vintage Lamborghini, and feel great about my decision to use Premier."
Sean A.
1968 Lamborghini 400 GT
With PFS Since 2019
"I've been using Premier for 7 years, with financing on more than 20 different vehicles. I've loved cars ever since I can remember, and have always been infatuated with performance; not just with cars, but in all things, whether it involves work or play. My relationship with Premier has exceeded my expectations with respect to performance. My Premier rep, Michelle, has been responsive, helpful, and consistently goes above and beyond to get me in my new car as soon as possible. This is the right way to do business."
Reza K.
2018 McLaren 720s
With PFS Since 2012