Were you shocked that Bentley decided to build an SUV? Probably not. After the car world recovered from the tremor triggered by the Porsche Cayenne a dozen years ago, reaction to any premium-luxury SUV introduced or previewed since then has been, "What took you so long?"
With Range Rover now offering a model starting at $200,000, a Bentley SUV starting at $229,100 (and offering a smorgasbord of options to take that much higher) fits the current luxury landscape. Premier Financial Services stands ready with its effective Simple Lease to help clients acquire a Bentayga in the most financially sound way.
Bentley calls the Bentayga the fastest SUV in the world. A 600 horsepower twin-turbo W-12 engine and claimed 4-second 0-60 run and 187-mph top speed back up that claim. Diesel and hybrid models are planned, as well.
A Familiar Face, an Unusual Name
Though based on the inner bones of the Audi Q7, the Bentayga is said to use about 80 percent new parts, according to Car & Driver. It's doubtful any owner is going to disassemble either vehicle to make a comparison. Designed and built in Crewe (using a body shell shipped from Slovakia), the Bentayga is all Bentley.
The early concept for the Bentley SUV, known as the EXP 9, triggered more than a few gasps for its cartoonish integration of Bentley design cues. There's no question that Bentley correctly interpreted those gasps as signals of disapproval and went back to the design studio to try again. The production Bentayga does a better job of making a family connection to the Continental GT with its headlights, front grille and rear quarter haunches.
One surprising figure for the Bentayga is its weight, given by Bentley as 5,340 pounds. We would have expected three tons for a Bentley SUV. Indeed, mass would have been that high if the body were steel rather than aluminum, says Bentley.
Now, as for the vehicle's unusual name, Bentley cites two inspirations from nature. One is the Taiga, the world's largest transcontinental snow forest (the "Ben" is of course for Bentley). Second is the rugged peak of the Roque Bentayga in the subtropical Canary Islands.
No Rocket Boosters Needed
You'd need rocket boosters to move a 5,300-pound SUV faster than the twin-turbo Bentley W-12 does the job. The latest version of this astounding engine not only makes 600 hp, but also generates a tsunami of torque that crests 664 lb.-ft. at just 1,250 rpm – a mere brush of the accelerator pedal. A new cylinder cutout feature drops the W-12 to six cylinders to, uhh, conserve fuel. Using two kinds of fuel injection – port and direct – is said to quicken responses. The massive power channels through an eight-speed automatic and a full-time four-wheel drive system.
The Bentley Bentayga is rated to tow up to 7,716-lbs. (3,500kg), meaning you could win a drag-boat race with your boat still on the trailer.
Just Set it for "Bentley" and Go
Self-leveling air suspension and continuous electronic damper control ensure that the Bentayga's available 22-inch wheels glide over the rough stuff. The Drive Dynamics mode control offers four settings, the expected Comfort, Sport, and Custom and also one called, simply, "Bentley." Take that as a not-so-subtle hint that Bentley engineers know best how their vehicles should handle and ride.
Bentley Dynamic Ride control electronically counteracts body roll to make the Bentayga feel lighter on its feet. The optional Responsive Off Road chassis setting, which should offer comfort to defecting Range Rover owners, can disengage the suspension's stabilizer bars for better axle articulation. But seriously, are you going to drive a Bentayga on the Rubicon Trail?
Does anyone craft more artfully opulent interiors than Bentley?
The Bentayga cabin shows the marque in top form. Choose from 15 carpet options and 15 choices of interior bull hide colors. Bentley assures that the bulls enjoyed what life they had in cool European climates. You can choose one of seven different interior veneers for the 15 hand-selected pieces of wood trim.
For now, the Bentayga is available as a five-seater or four-seater; a seven seater is promised. The front seats adjust 22 ways, and the rear seats in the four-seat version adjust 18 ways.
Some customers will likely be satisfied with the Bentley Standard Audio or Bentley Signature Audio, but rock stars, rappers and their entourages will want the Naim for Bentley Premium Audio that pumps 1,950 watts through 18 speakers. Rear seat passengers can fight over a custom 10.2-inch Android tablet featuring 4G, WiFi and Bluetooth.
Seeing and Being Seen
The latest safety tech is available, including Traffic Sign Recognition, Cross Traffic Warning, Electronic Night Vision and a Head-up Display. A 360-degree Top View camera should be popular with valet parking attendants.
More critical for some Bentayga drivers will be the Linley Hamper available from Bentley's Mulliner division, which equips this opulent SUV with a mini fridge, a set of Linley china and the utensils and glassware needed to enjoy a most elegant picnic at the polo field. But remember, don't dare ask if there's Grey Poupon in the fridge – that's the other guys.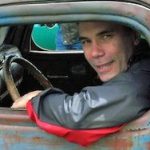 Written by Jim Koscs, Audamotive Communications
For Premier Financial Services