Bentley: The essence of British racing mystique
Despite the best efforts of automotive marketers steeped in social media and clever taglines, "mystique" cannot be created from thin air. It springs from something authentic, something of great substance and relevance.
Bentley can attest to that. Decades before Ferrari and Porsche existed, Bentley was creating its mystique through racing success. Founded by Walter Owen Bentley, an engineer better known as W.O., and his brother, Horace Millner Bentley, Bentley Motors Limited followed W.O.'s motto, "To build a good car, a fast car, the best in class."
Today's Bentley models certainly fulfill that promise. Each packaging offers a unique take on the British sporting persona with sedans, coupes, convertibles and even an SUV.
Racing from the start
Bentley's first model, the "3-liter" sports tourer, introduced the marque's early penchant for innovation. It came with a big inline-four cylinder engine, featuring an overhead camshaft, four valves per cylinder and aluminum alloy pistons pioneered by W.O.
Bentley began proving its cars' speed and stamina in hillclimbs at several racing events. This includes Brooklands, the Tourist Trophy, and even the Indianapolis 500, where a 3-liter took 13th place in 1922.
A privately entered Bentley took fourth place in the inaugural 24 Hours of Le Mans in 1923. The marque won outright in 1924. Bentley was suddenly in the top echelon of sporting automakers, catching the attention of well-to-do gentleman drivers.
Bentley gets bigger
The Bentley 4.5-liter was the next big four-banger, yielding 110 horsepower in road trim. Just over 700 were built. There were also 55 of the supercharged version, a.k.a. "Blower Bentley". The 6.5-liter six-cylinder chassis accommodated all manner of coach-built designs, many using the Weyman system of layering fabric and leather over wood frames to produce light bodies.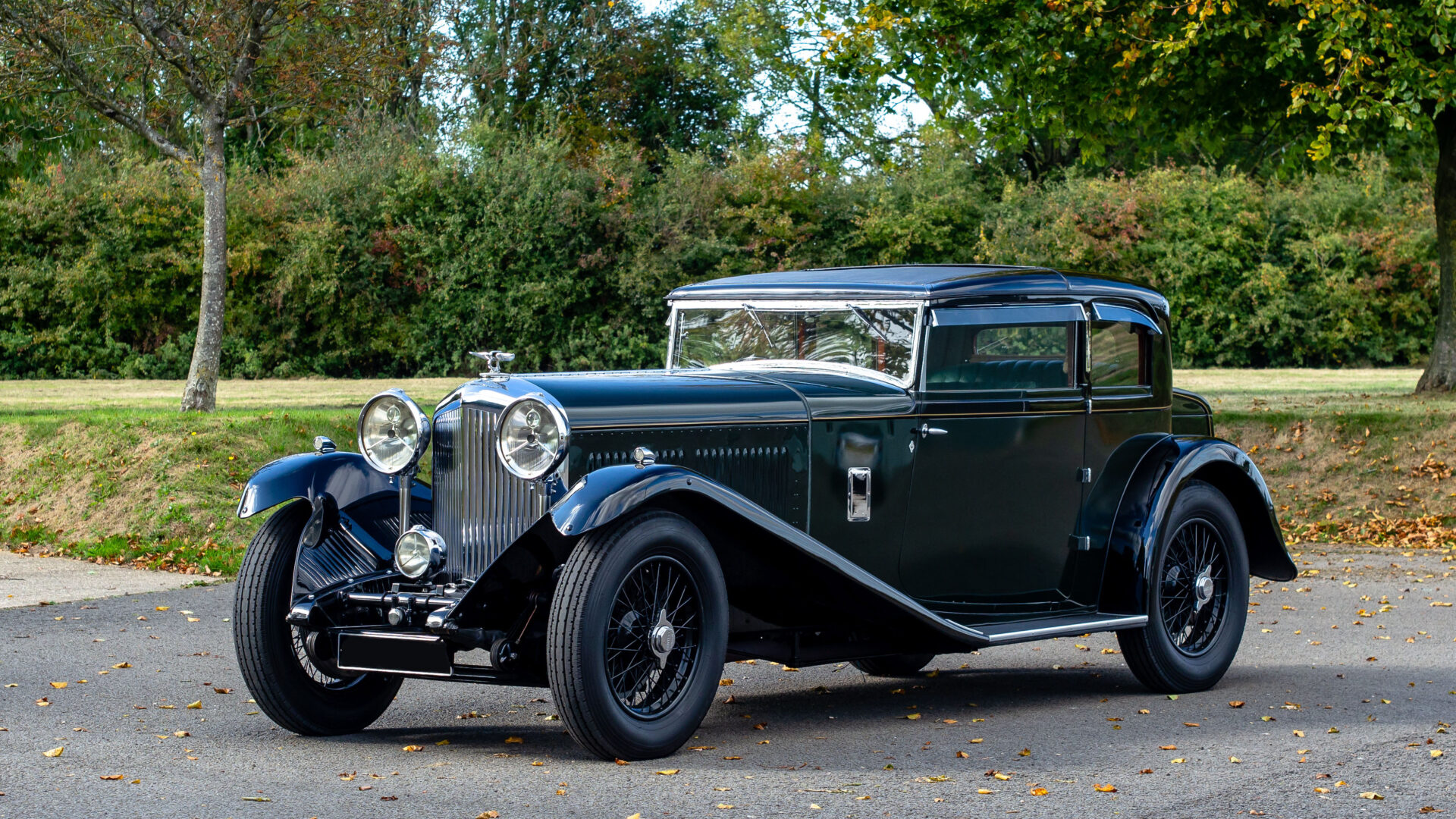 The Bentley Boys carve out a reputation
Bentley's were, however, viewed by some as crude machines compared to Bugatti. That characterization may have appealed to Woolf Barnato, a British entrepreneur who bought a Bentley in 1925. A year later, he bought the entire company.
Barnato gambled that more racing success would lift the company's fortunes. He, along with a group of Bentley-owning friends, took their cars racing, scoring numerous successes, including four consecutive Le Mans wins in 1927-1930.
Barnato himself co-drove for the 1928, 1929 and 1930 victories, the 1929 race seeing Bentleys cross the finish line 1-2-3-4. Bentleys also set speed records in Barnato's famous races against the French Le Train Bleu from Cannes to Calais.
Despite the racing headlines and heroics by the so-called "Bentley Boys, as the group became known, Bentley continued to struggle. A magnificent 8-liter six-cylinder series debuted for 1930, but just 100 were made before the marque went into bankruptcy.
Rolls-Royce purchased Bentley and opened a new chapter in 1931.
Silence is golden
Rolls-Royce capitalized on the Bentley name by using it on a series of models based on its own and marketing them as "the silent sports car."
Though perhaps lacking the brute sporting capability of the original Bentleys, these Rolls-built cars were certainly beautiful and distinctive. All offering higher power and coachwork by Park Ward, James Young, H.J. Mulliner, Hooper, Gurney Nutting and others. Production totaled about 2,400. Bentley also built a handful of Mark V models before WW II.
The post WW II "complete car"
The "silent sports car" continued after WW II with the Bentley Mark VI based on the Rolls-Royce Silver Wraith chassis.
Like Rolls, Bentley was now offering complete cars, with bodies of its own design, while also still offering completed chassis for customers to send to coachbuilders. GM's Hydra-Matic transmission became available in 1952, and the Mark VI could hit 100 mph.
The pre-war design, continued with the R-Type, was looking dated by the early 1950s. The Rolls version was called Silver Dawn. It was on this foundation that Bentley, at least for a brief time, offered its first postwar "silent sports car," the R-Type Continental coupe that debuted in 1952.
The sleek, fastback coachwork by H.J. Mulliner was the most modern shape in the Rolls family, and it aided in giving the Continental a top speed of 120 mph. Just 207 were made, including a few by other coachbuilders.
Continental adventures
A second-generation Continental model was based on the Bentley S1, a badge-engineered clone of the Rolls-Royce Silver Cloud that became the S2 with the new Rolls V8 in 1959.
There were some significant coachbuilt models among the 400 made through the 1960s S3 version, including the strikingly elegant Park Ward drophead coupes.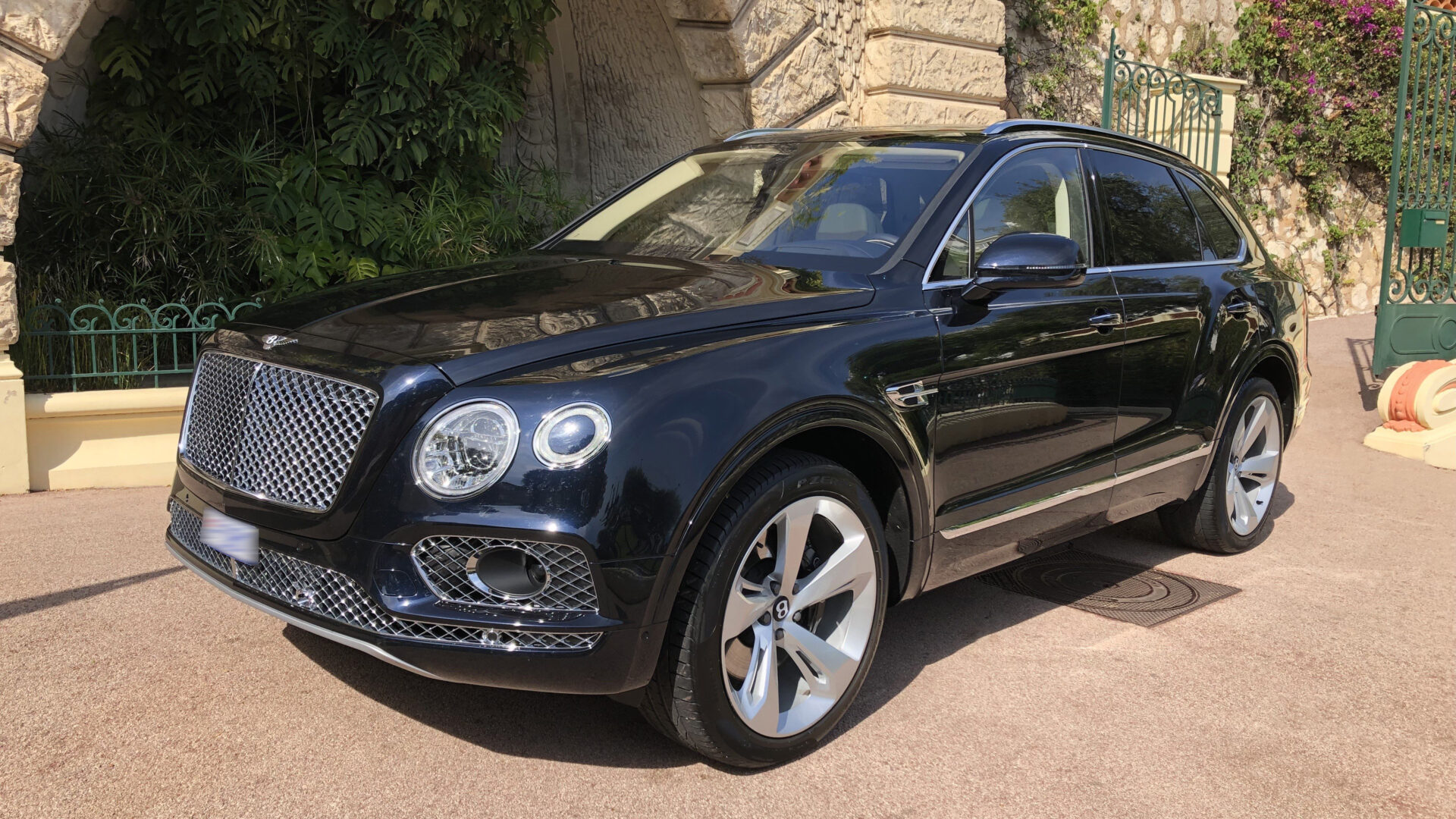 Bentley: Preferred by rock stars and actors
Mulliner called its sedan version the Continental Flying Spur, and one famous customer was Keith Richards of The Rolling Stones. He called his 1965 S3 Flying Spur "Blue Lena." The car sold for just over $1m in 2015.
While Richards was tooling around Europe in his Flying Spur, the fictitious British counter-spy John Steed (Patrick Macnee) drove a series of different late 1920s Bentleys in "The Avengers," a spy-fi drama.
Finding Bentley's niche
The 1965 Bentley T1 was a badge-and-grille swap on the Rolls-Royce Silver Shadow, preferred by some over the Rolls for its less ostentatious image.
Such badge-engineering continued, but the choice to name Bentley's 1980 Silver Spirit clone after the Mulsanne straight at Le Mans was questionable, given that there was no performance upgrade over the Rolls version.
That began to change a few years later, when Rolls decided to turbocharge its venerable aluminum V8 for the simply named Bentley Turbo.
Suddenly, Bentley meant something truly special again.
The effort to give Bentley its own identity continued with the stunning Continental R coupe in 1991. A convertible called the Azure arrived in 1995, and then a shorter-wheelbase version of the coupe called the Continental T for 1996. The old Rolls V8 responded well to turbocharging and was up to 400 hp and a massive 650 lb-ft of torque for the 1998 Continental T.
Continental divide
Bentley's road back to individuality came to a strange fork in 1997, when BMW and Volkswagen engaged in a battle for Rolls-Royce ownership.
The well-known result was VW getting Bentley and BMW getting Rolls. The separation was, in retrospect, just what these marques needed.
Today, Bentley builds its most successful lineup ever with models such as the Flying Spur and Mulsanne sedans, Bentayga SUV and Continental GT coupe and convertible. Luxury options are limited only by the customer's imagination and budget.
Leasing your Bentley
Whether you're truly a Bentley boy and want to feel the excitement of driving a vintage Le Mans-type tourer or prefer Bentley's more modern models, your first call should be to Premier Financial Services for a Bentley lease.
Premier has written over a thousand Bentley leases and has worked with Bentley dealers across the country. Our portfolio has included some great vintage and unique models, and we can certainly create a lease fit for your taste.