Pista De Résistance
You knew it was coming. Ferrari's introduction of the 488 Pista Spider at Pebble Beach this past August followed the coupe version introduced last March. But if you follow Ferrari, you knew long ago that both were coming. It's been Ferrari's pattern to offer stripped-down track versions of its mid-engine V8 models since the 360 Challenge Stradale 15 years ago.
The 488 Pista Spider, which Ferrari introduced at Pebble Beach this past August, is no ragtop, of course, but rather a retractable hardtop. The 488 Pista coupe's aero body elements carry over to the Pista Spider, which is distinguished by new 20-inch star-pattern wheels and features the same interior smorgasbord of carbon fiber and Alcantara.
The Sounds of Speed
The Spider adds about 150 pounds over the coupe's weight. If that sounds like a lot to add to a stripped-down track car, remember that it packs the same 710-horsepower, 3.9-liter twin turbo V8 as the Pista coupe.
According to Ferrari's figures, the 488 Pista Spider will do 0-200 km/h (124 mph) in 8 seconds. (That's just as long as it takes to read that sentence aloud.) The 488 Pista coupe is a few tenths of a second quicker, a meaningless difference unless you plan to drag race your Pista Spider against your neighbor's Pista coupe for pinks.
Besides, Ferrari says the Pista Spider can achieve the same 211 mph top speed as the coupe. As a bonus, the Spider's exhaust sound level automatically adjusts according to whether the roof or windows are up or down.
More Numbers to Ponder
Another number to remember is the 488 Pista Spider's torque, which peaks at a massive 568 lb-ft at 3,000 rpm. Fun fact: that's double the 360 Stradale's peak torque.
Price was not announced, but based on Ferrari's usual 10 percent premium for an open V8 model, figure a base of around $350k before adding personalization options. That is, if you're on the list to get one.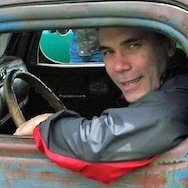 Written by Jim Koscs, Audamotive Communications
For Premier Financial Services