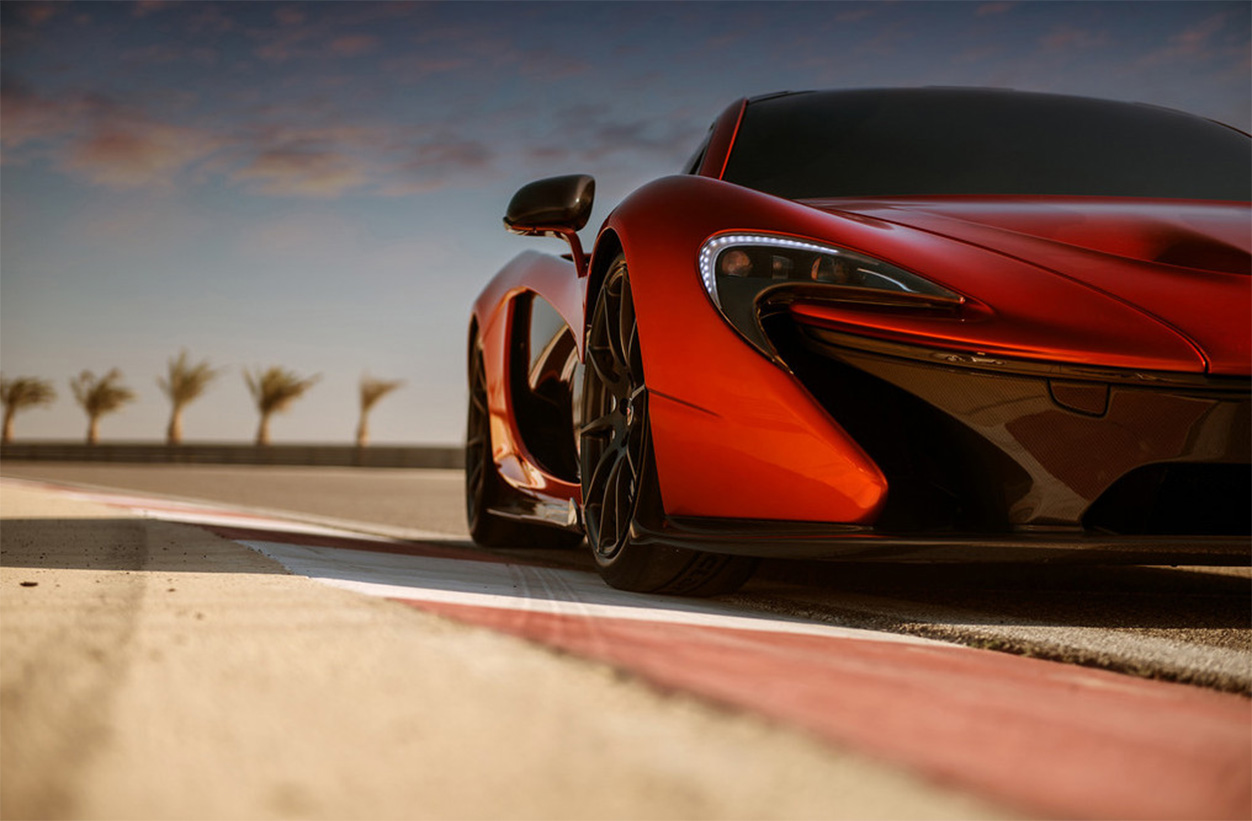 The McLaren story is deeply rooted in racing
The McLaren story, like Ferrari's, is deeply rooted in racing. Although marque founder Bruce McLaren died while testing one of his own racecars in 1970, today's high-end sports and supercars from McLaren Automotive reflect his focus on light-weight and state of the art aerodynamics.
The McLaren DNA
Born in New Zealand in 1937, Bruce McLaren began racing as a teen in a modified Austin built by his father. He moved to England and raced for Cooper for seven years, winning the United States Grand Prix at Sebring International Raceway in 1959, when he was just 22 years old.
McLaren finished the 1959 season in second place, behind teammate Jack Brabham. John Cooper, of course, had revolutionized F1 racing with his mid-engine cars. One could imagine the effect that beating the front-engine Ferraris with the Cooper T51 had on the young Aussie driver.
The arc of champion
McLaren's first series racecar, the 1965 M1A, was built by Elva using Ford or Traco-built Oldsmobile V8s. Only 24 were made. McLaren once again found himself in the midst of a searing rivalry with Ferrari when he assisted with development of Ford's GT40 and then, with Chris Amon, won the 24 Hours of Le Mans in Ford's GT40 Mk II for the Shelby-American team.
That same year, the McLaren M1B debuted for the new Can-Am series, and the M2B for F1. McLaren would begin a five-year domination of the Can-Am the following year with more powerful Chevy engines. Bruce himself won the Can-Am title in 1967 and 1969, while teammate Denny Hulme won it in 1968 and 1970. In June of that year, Bruce died testing an M8D at Goodwood.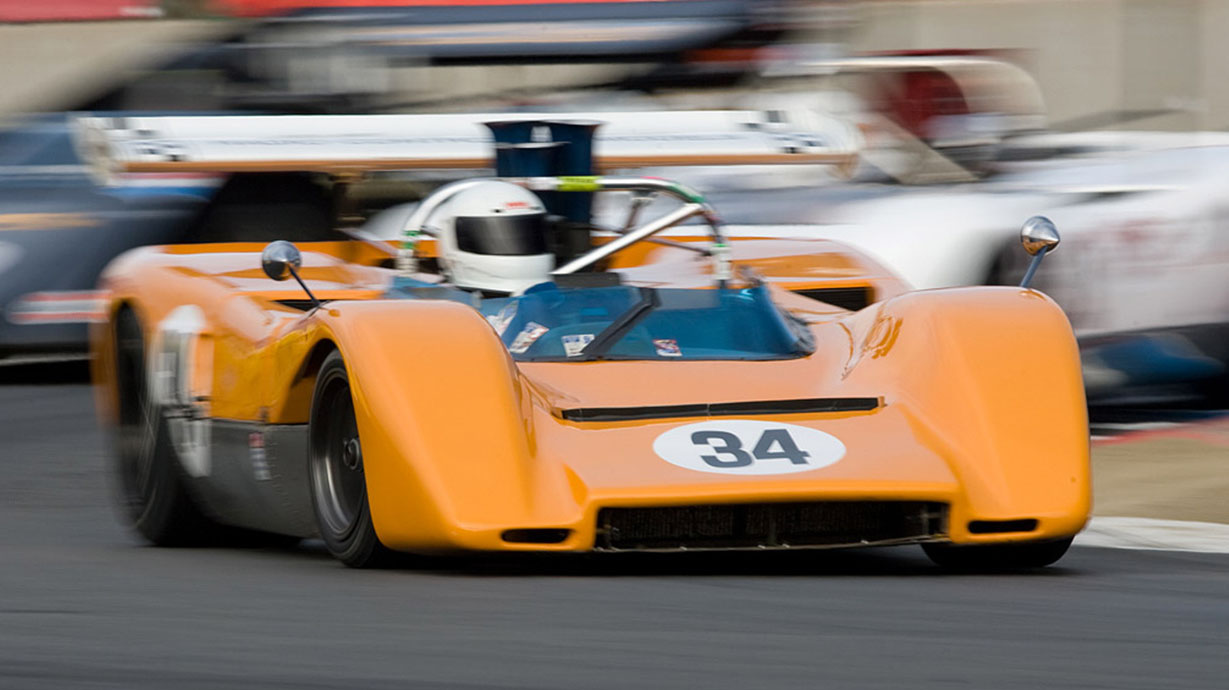 McLaren evolves
McLarens won the Indy 500 in 1972, 1974 and 1976. As a result, the marque became a major force in F1.
In 1988, the Honda-powered McLaren MP4/4 won 15 of the 16 F1 races, with Ayrton Senna and Alain Prost driving. Emerson Fittipaldi, James Hunt, Niki Lauda, Mika Hakkinen, Kimi Raikkonen, Lewis Hamilton and Jenson Button all raced for McLaren. McLaren has won eight F1 Constructor's Championships, putting it third behind Ferrari (16) and Williams (9).
Racecars for the road: The F1 is born
Bruce McLaren's death occurred while the company was developing a road car, the M6GT. This car was essentially a road version of a planned M6 for endurance racing.
Ultimately, only three M6GTs were constructed; Bruce drove the first as his personal car. In 2001, PFS leased one of the other three. Not many financial institutions know how to value such a rare car, let alone structure a lease for it.
The dream of building a road-certified McLaren racecar finally came to fruition with the phenomenal F1 in 1992.
The world's first car built from carbon fiber, the F1 was a featherweight at 2,600-lbs, which resulted in astounding performance from the 6.1-liter, 618-horsepower BMW Motorsports V12. Car & Driver clocked 0-60 in 3.2 seconds. The F1's mind-boggling 6.3-second run from 0-100 was two seconds quicker than the Ferrari F40.
Top speed was 221 mph. Yet, the F1 impressed its drivers with everyday drivability and composure on back roads, setting the theme for today's McLarens.
Trivia to impress McLaren fans at cocktail parties: George Harrison was an early F1 owner, and his car can be seen in "The Beatles Anthology" television documentary of 1995.
The legend of the F1 grows
McLaren proved the F1's mettle on the track, with an F1 GTR winning Le Mans in 1995 and others taking 3rd, 4th, 5th and 13th places. (Forty-two of the 106 F1s built were racecars.)
It was more than two decades until the first of seven McLaren F1's was imported to the U.S. A 1996 model was sold at the 2017 Bonhams Quail Auction for $15.6 million (including buyer's premium), an amount that puts the F1 in company with some of the most valuable vintage Ferraris.
The decade after the McLaren F1 was created, the world saw McLaren help develop and then build the Mercedes-Benz SLR McLaren. With its supercharged V8, the scissor-door SLR rocketed from 0-60 in 3.2 seconds and through the quarter-mile in 11.2 seconds at 130 mph. Just over 1,100 came to the States.
A new era of McLarens
As Lamborghini did in 1964, McLaren Automotive took direct aim at Ferrari and its customers when it introduced the MP4-12C in 2011. The new Brit was a sensation with its carbon fiber construction and twin turbocharged V8, a force Maranello could not ignore.
In addition to being blindingly fast, the McLaren MP4-12C achieved a new standard for the ride/handling balance using adaptive dampers and anti-roll bars.
Said Car & Driver: "The McLaren MP4-12C needed only 100 yards to make clear that it won't play by Enzo's supercar rules. Pain is not part of the deal. Bumps don't jangle its nerves. The engine and transmission do their business without a fuss."
McLaren later updated the MP4-12C and changed its name to 650S, adopting a nomenclature based on each model's metric horsepower. Further, McLaren jumped into hypercar territory with the 903-horsepower P1 hybrid, of which 375 were built, with production completed in December 2015. All production of the marque's cars is at the McLaren Production Centre in Woking, England.
Choose from three series
McLaren's U.S. lineup, as of January 2018, included the Sports Series models (570S, 570S Spider, 570GT, 540C, 600LT and 600LT Spider) and, in the Super Series, the 720S and 720S Spider, which succeeded the 650S, 625C, and 675LT models.
All McLaren models use a development of the company's twin-turbo V8, teamed with a 7-speed dual-clutch transmission. The model's alphanumeric badge indicates its metric horsepower. Expressing output is a bit lower in the English conversion, so, for example, a 570GT offers 562 horsepower.
With its 710-hp 4.0-liter, twin-turbo V8, the 3,128-lb. 720S can blast from 0-60 mph in 2.8 seconds, reach 124 mph (100 km/h) in an astonishing 7.8 seconds, and can reach a top track speed of 212 mph.
The second Ultra Series model, the Senna, is named of course for Aryton Senna. He won his three Formula 1 drivers' championships with McLaren-Honda (1988, 1990, 1991). He died in a crash while leading the 1994 San Marino Grand Prix, driving a Williams-Renault.
Taking a page from the Ferrari playbook, McLaren announced at the Senna's introduction that all of the 500 units to be built were already pre-sold. McLaren designed the Senna as its ultimate road-legal track car. The twin-turbo 4.0-liter V8 has been tweaked to yield 789 horsepower and 590 lb-ft of torque. The marque promises the fastest lap times of any McLaren to date.
Premier & McLaren: A longstanding love affair
Premier Financial Services was there at the start to lease an M6GT and continues to help passionate driving enthusiasts get into new McLarens with the PFS Simple Lease. It's the best way to go all-in on performance without going all-in on your resources, and Premier offers several options at the end of the lease term.