Lighter, Powerful and Fast
Colin Chapman turned Lotus into a giant killer on the track with cars built according to his philosophy, "Simplify, then add lightness." Porsche certainly followed a similar "add lightness" creed, also turning it into an "add profits" strategy while building instant collectors' items. The latest is the 2019 911 GT3 RS with optional Weissach Package.
We first looked at the Porsche 911 GT3 RS in late 2016. The revised 2019 GT3 and its more muscular RS sibling remain the most powerful and fastest naturally aspirated 911 models ever made. They're also Porsche's non-turbo holdouts.
The 2019 GT3 RS now sports 520 horsepower at 8,250 rpm from its 4.0-liter flat six, up from 500 before, and the standard GT3 gets promoted to 500 hp. Porsche says the new RS is one tenth of a second quicker from 0-60 than the 2018 model. Suspension and steering are also upgraded for even greater track precision.
The Weissach Package
The 2019 GT3 RS starts at $187,500, and if a magnesium roof, carbon fiber seats, lightweight glass, pull straps instead of door handles, and lack of most sound deadening doesn't seem extreme enough, you can add more lightness with the Weissach Package, named of course for the marque's famous test track. The $18,000 option trims another 13 pounds from the car by substituting carbon fiber for the front and rear sway bars and coupling rods, roof, steering wheel trim and shift paddles. That works out to nearly $1,400 for each pound of added lightness.
You can drop another 25 pounds by ordering the forged magnesium wheels, which makes the tab another $13,000 heavier. Order all that and the carbon ceramic brakes, and your GT3 RS will weigh just 3,153 pounds.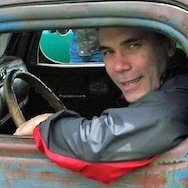 Written by Jim Koscs,  Audamotive Communications
For Premier Financial Services