One of only 29 alloy body Mercedes Gullwings gets $6.8 million
The Scottsdale auction landscape served up some changes and surprises for 2022, including RM Sotheby's switching to a one-day sale (from two) and Gooding & Company's auction being online-only. The biggest numbers came from pre-war Duesenbergs and post-war Mercedes sports cars. Here are the results:
RM Sotheby's
The one-day auction generated $43.3 million in sales with a 95% sell-through rate, reflecting 65 cars sold out of 69 offered. But the whopping number from this auction that will have collectors buzzing for quite a while – at least until The Amelia auctions next month – was $6.8M for an uber-rare 1955 alloy-body Mercedes-Benz 300 SL Gullwing.
Though sliding in just under the $7 million – $9 million pre-sale estimate, the price was the highest ever paid for an alloy-body Gullwing. The previous record for an alloy-body 300SL was $4.62 million at Gooding & Company's Scottsdale auction 10 years ago. That was also the last one of its kind sold at auction until now, according to Hagerty auction editor, Andrew Newton.
Of the 1,400 Gullwings made, just 29 were the alloy-body models, which had been intended for privateer racers. Where the standard Gullwing used aluminum for the hood and trunk panels, rocker panels and door skins, the "alloy body" was fully aluminum. Plexiglas windows were also used, and the net result was a 170-200 pound reduction, bringing the car's weight to about 2,700 pounds.
The option also equipped the 3.0-liter inline-six with the "sport camshaft" and other tweaks, as well as different suspension tuning, vented front brake drums and Rudge center-locking wheels. This alloy Gullwing had been restored by marque specialist Paul Russell in the late 1970s for the then-princely sum of $45,000. Two other 300 SL models made RM Sotheby's top-10: a 1964 Roadster, the third-to-last ever built, brought $2.3 million, and a standard Gullwing sold for $1.71 million.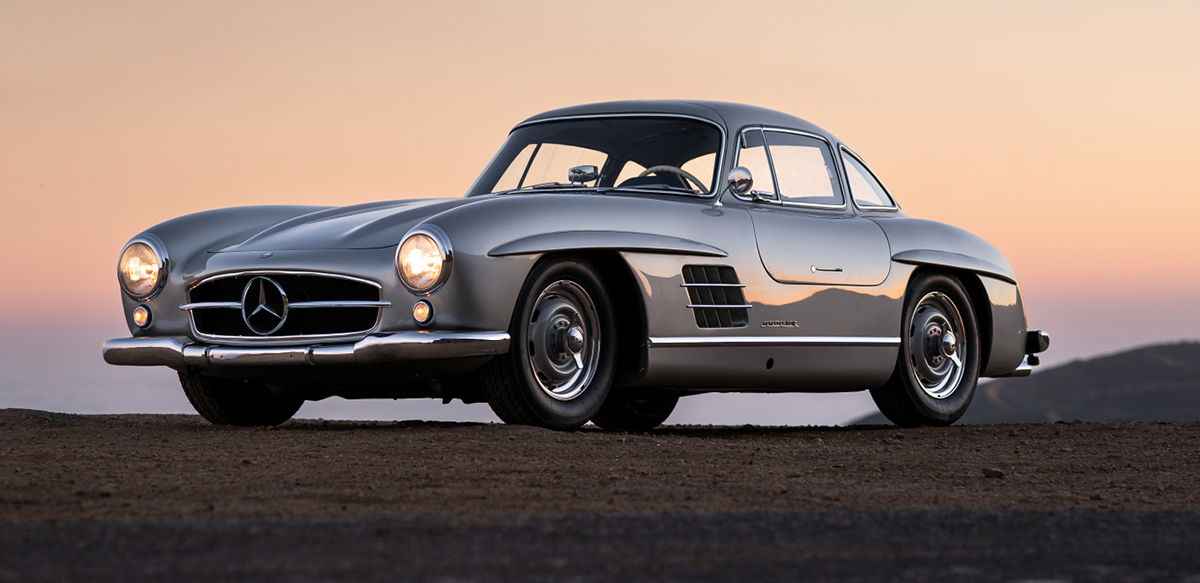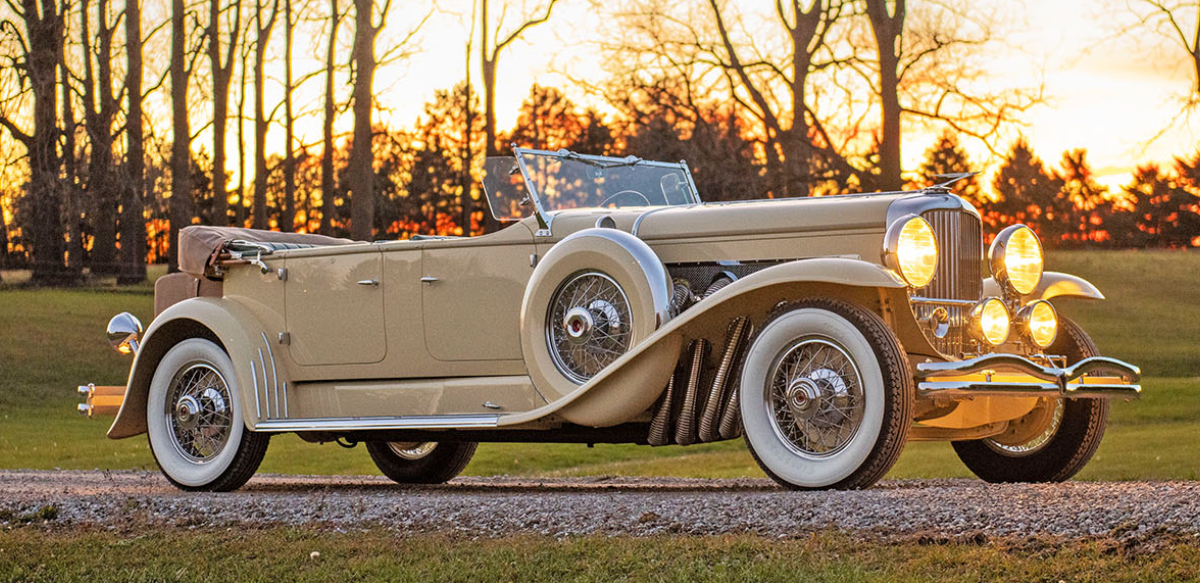 Second in the top-10 was a pre-WWII gem, a 1931 Duesenberg Model J Tourster with coachwork by Derham. The fourth of just eight authentic examples built, the Duesey sold for $3.4 million, exceeding its pre-sale high estimate. This CCCA Full Classic was restored by RM Auto Restoration and said to retain its original chassis, engine and body. The car took a class win at the Pebble Beach Concours d'Elegance, and among its previous owners was racer Andy Granatelli.
The Tenenbaum Collection of European sports and supercars sold for $7.5 million, well over its estimate, and included the car in the seventh spot, a 2015 Porsche 918 Spyder for $1.6 million. A 1987 Porsche 959 tied with that car, and a 2005 Porsche Carrera GT was just $55,000 behind them.
For the car in the tenth position, playing something from Donna Summer seems like an appropriate soundtrack. The 1988 Cizeta-Moroder V16T was the result of a partnership between former Lamborghini engineer Claudio Zampolli and, as the key investor, influential music producer Giorgio Moroder, who produced Summer's biggest hits.
This was the prototype of the mid-engine supercar. Its V16 engine was based on the Lamborghini Urraco V8, and Lambo Countach designer Marcello Gandini sculpted the audacious body. The partnership collapsed after this car was built, and 11 cars that followed did not carry Moroder's name. The sale of the car included an NFT package with music and artist renderings of the car. The buyer got it all for $1,363,500.
It's worth mentioning that a 1994 Porsche 911 Turbo S Flachbau (flat nose) that sold for $1.325 million, in 11th place, could be counted among the top-10 when accounting for the tie mentioned above.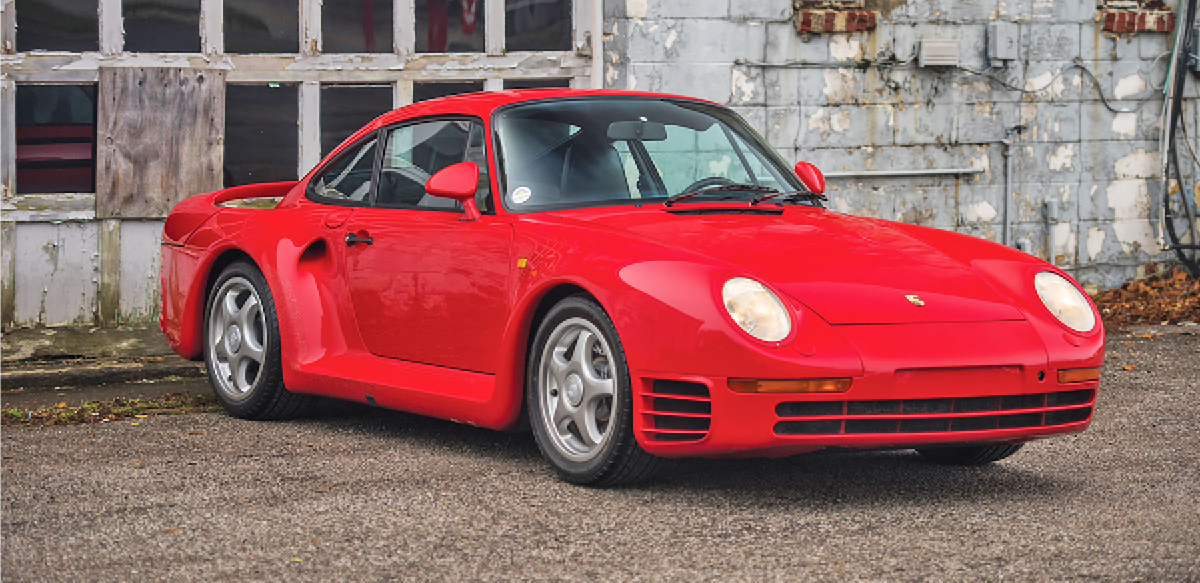 RM Sotheby's Top-10
Lot 159: 1955 Mercedes-Benz 300 SL Alloy Gullwing — $6,825,000
Lot 152: 1931 Duesenberg Model J Tourster by Derham — $3,415,000
Lot 115: 1964 Mercedes-Benz 300 SL Roadster — $2,315,000
Lot 135: 1967 Ferrari 330 GTS — $1,957,500
Lot 134: 1965 Ferrari 275 GTB — $1,875,000
Lot 129: 1955 Mercedes-Benz 300 SL Gullwing — $1,710,000
Lot 148: 2015 Porsche 918 Spyder — $1,600,000
Lot 149: 1987 Porsche 959 "Komfort" — $1,600,000
Lot 143: 2005 Porsche Carrera GT — $1,545,000
Lot 168: 1988 Cizeta-Moroder V16T — $1,363,500
Three of Premier's preview cars from this auction sold, including the two Ferrari 250 GTEs. The silver 1963 sold for $472,500, and the red 1962 got $302,000. The latter, which needed a cosmetic restoration, sold well above its $175k-$225k pre-sale estimate. The 1971 Mercedes-Benz 280 SE 3.5 Cabriolet sold for $357,000 — $7,000 above the high estimate..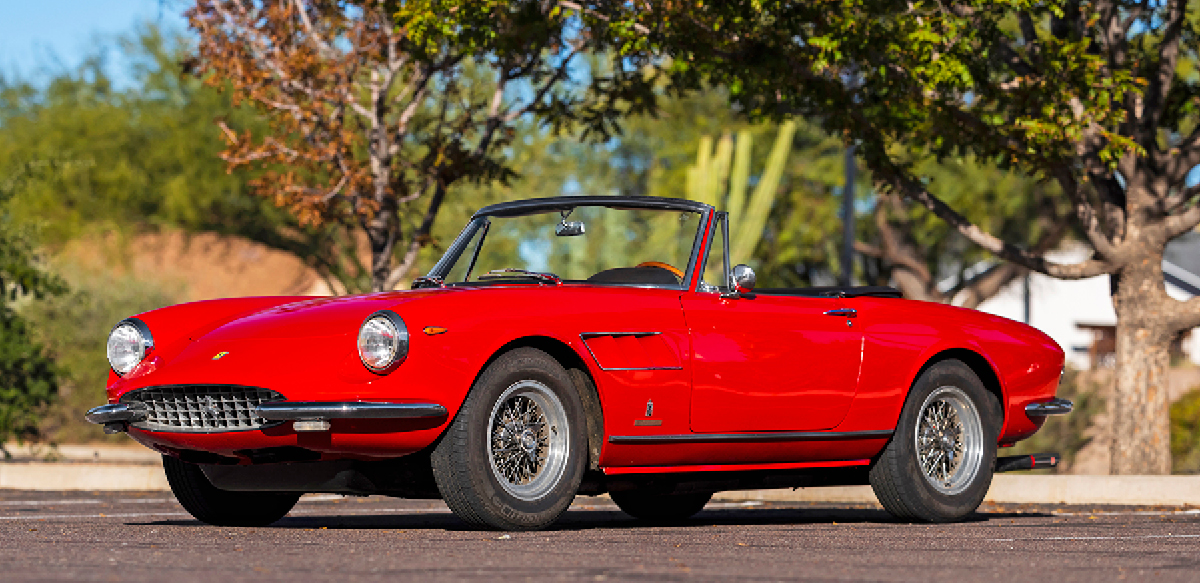 Bonhams
Bonhams returned to Scottsdale with a live auction after 2021's sale had a late change to online bidding only. This year, the auction house brought 89 cars, compared with only 32 last year.
The top sale spot went to a car you don't see very often, but you do see plenty of its Ford-powered cousins. Selling for $516,500, the silver 1958 AC Ace would become the basis for the AC Cobra built in collaboration with Carroll Shelby a few years later. This aluminum-body Ace was one of 266 built and special-ordered with left-hand drive by an American airman stationed in Europe. The four-owner car, which had gone through a comprehensive restoration, easily zoomed past its $375,000 pre-sale estimate.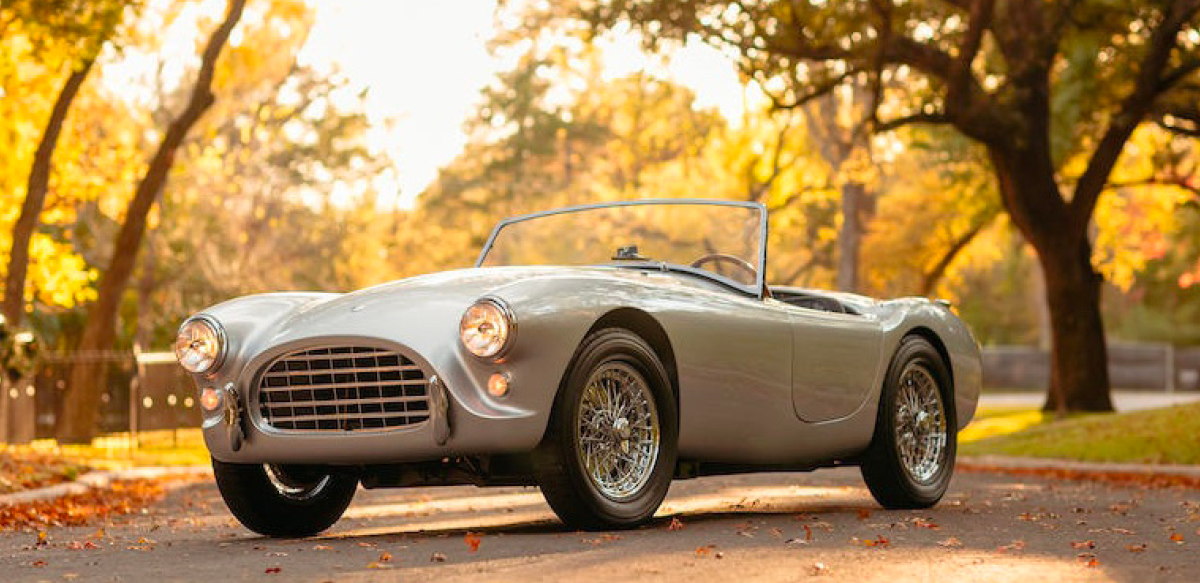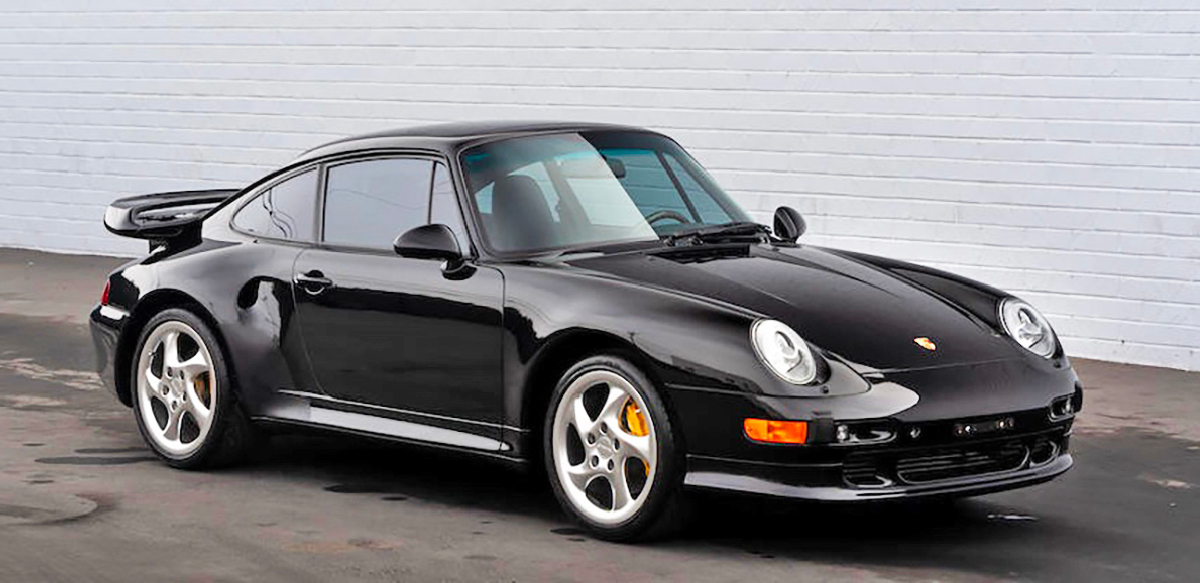 In the second spot was a "barn find" liberated from a New Jersey garage after several decades in storage, a 1953 Mercedes-Benz 300S Roadster that brought $472,500. It was described as a "perfect canvas for a comprehensive restoration."
The third spot went to a 1997 Porsche 911 Turbo S, the ultimate road version of the air-cooled 911, selling for $467,000. This generation 911 Turbo was the first equipped with all-wheel drive, and the "S" boosted horsepower to 424 up from the standard model's mere 408. The Bonhams car was one of just 183 produced for the U.S. market, and its original window sticker showed a price of $157,561. Although the car's consignor added just 41 miles in 14 years of ownership, owners before him enjoyed driving this machine, putting on 14,000 miles.
Also of note, the sixth and seventh places on the list both went to 1962 Aston Martin DB4 Series II coupes, with selling prices separated by a mere $2,750.
One of our preview cars for this auction, the 1949 Buick Roadmaster convertible from the 1988 movie "Rain Man," sold for $335,000 –well above its $150k-$250k pre-sale estimate.
Bonhams top 10
Lot 44: 1958 AC Ace Roadster — $516,500
Lot 52: 1953 Mercedes-Benz 300S Roadster — $472,500
Lot 26: 1997 Porsche 911 Turbo S — $467,000
Lot 42: 1989 Lamborghini Countach 25th Anniversary — $445,000
Lot 34: 1961 Jaguar E-Type Series I Roadster – price not given
Lot 43: 1962 Aston Martin DB4 Series II — $381,750
Lot 11: 1962 Aston Martin DB4 Series II — $379,000
Lot 69: 1949 Buick Roadmaster convertible from "Rain Man" — $335,000
Lot 29: 1992 Ferrari 512 TR pre-production prototype — $296,500
Lot 28: 1967 Porsche 911S Targa "soft window" — $288,250
Another of our preview cars, a stunning 1995 Ferrari F355 Spider with just 900 miles sold for $224,000, a healthy amount over its $130k-$160k pre-sale estimate.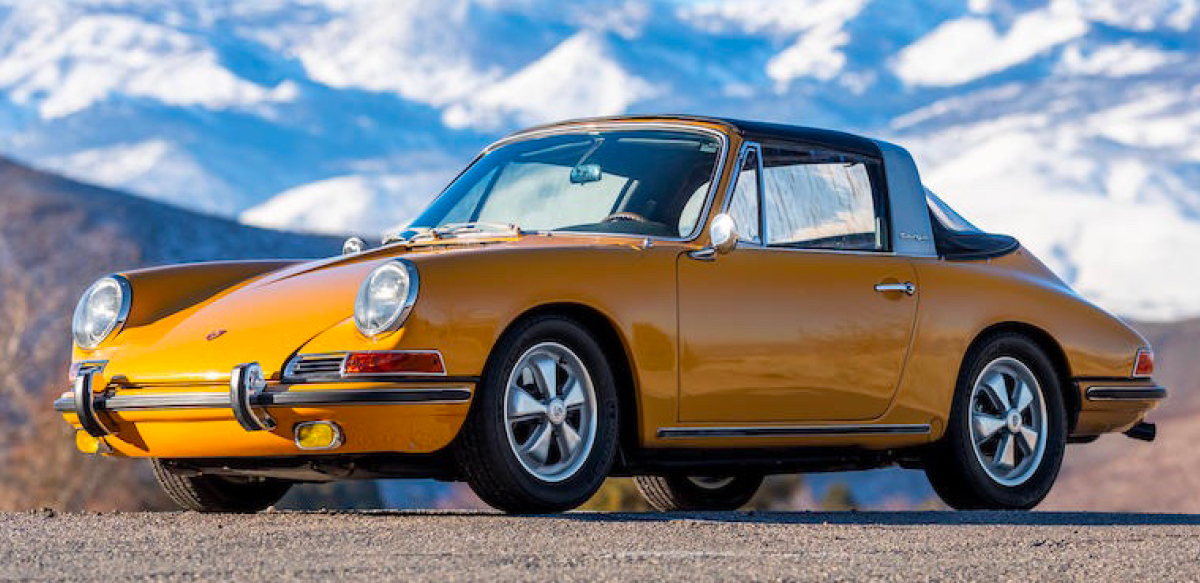 Gooding & Company Geared Online
Gooding & Company conducted its Arizona auction purely through its Geared Online platform, reporting a sales total of $6,962,450, with an 88% sell-through rate, from 50 of 57 lots sold. The top sale was the 1961 Maserati 5000 GT "Shah of Persia" with coachwork by Carrozzeria Touring, which sold for $924,000 — just slightly above the high end of its estimate.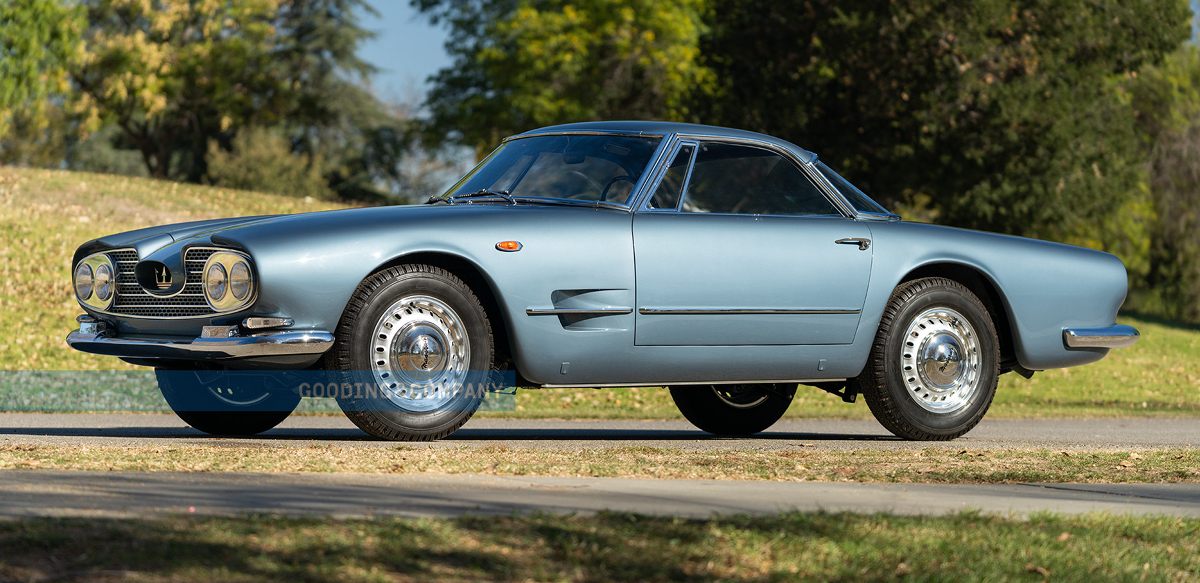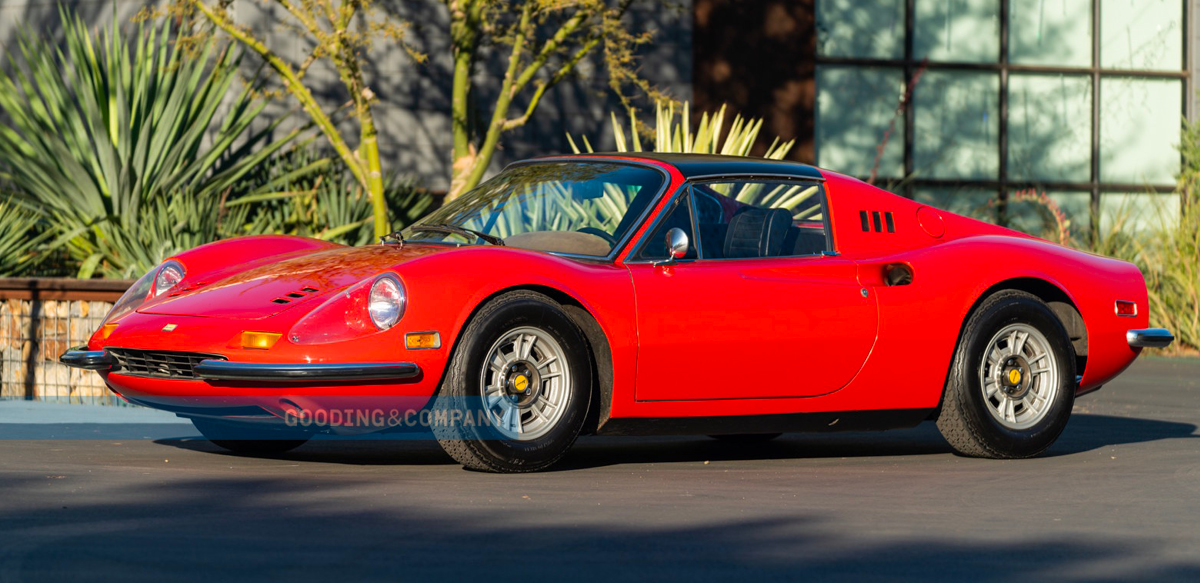 In second place, a black 2005 Ford GT with 1,900 miles sold for $423,500. Behind that was the sole Ferrari to sell at this auction, a 1974 Dino 246 GTS. One of the last of this revered model series, it sold for $374,000 – just $1,000 under the low end of its estimate. The $335,500 that bought the fifth-place 1963 Corvette Sting Ray split-window coupe was comfortably above the car's $200k-$250k pre-sale estimate.
Landing in seventh place on the top-10 was perhaps the most unusual car (in a good way) to sell in Scottsdale, a 1937 Cord 812 Westchester sedan that brought $275,000. That was $100k above the high end of the estimate and a whopping three times the estimate for a concours-condition stock model, according to Hagerty.
Some purists might charge heresy against this particular example, as it was a "resto-mod." While preserving Gordon Buehrig's masterpiece design and the Cord's innovative front-wheel drive layout the car was modernized with an aluminum Chevy LS1 V8 and an older Porsche 911 Tiptronic transaxle. It was further outfitted for modern driving with four-wheel independent suspension and four-wheel disc brakes. All of that was hidden by a restored-to-stock body and interior. We hope this one gets plenty of drive time.
Coming in behind the Cord was a Premier Financial Services preview car, a 2011 Mercedes-Benz SLS AMG that blew past its $175k-$225k pre-sale estimate to bring $264,000. Another Mercedes that surprised was a very early production 1972 350 SL, which set a new world auction record for this model at $108,900 versus a $75k pre-sale high estimate. This car had the 4.5-liter engine, but was not called 450 SL in the U.S. until the following year. Confused? In Europe, there were 3.5-liter and 4.5-liter V8s offered, hence the "350 SL" badge on early cars in the U.S.
Gooding & Company Top 10
Lot 30: 1961 Maserati 5000 GT "Shah of Persia" — $924,000
Lot 5: 2005 Ford GT — $423,500
Lot 51: 1974 Ferrari Dino 246 GTS — $374,000
Lot 32: 2008 Porsche 911 GT2 — $357,000
Lot 18: 1963 Chevrolet Corvette Sting Ray coupe: $335,500
Lot 23: 1962 Lancia Flaminia Sport 3C — $286,000
Lot 16: 1937 Cord 812 Westchester sedan (resto-mod) — $275,000
Lot 6: 2011 Mercedes-Benz SLS AMG — $264,000
Lot 12: 1961 Jaguar E-Type Series I roadster — $247,500
Lot 21: 1957 Porsche 356A Speedster — $247,500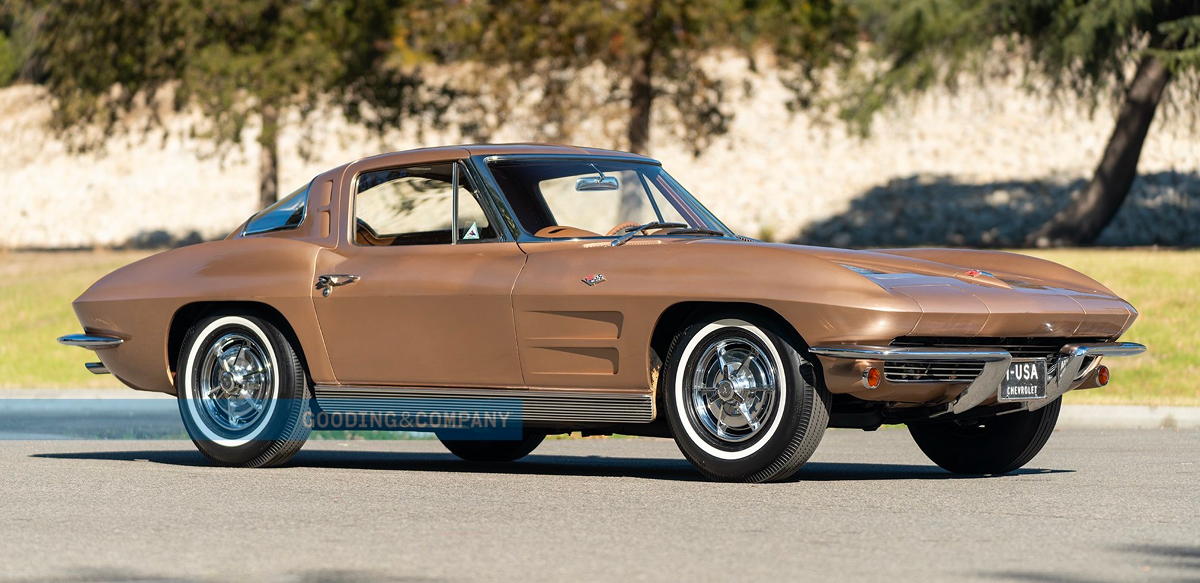 Worldwide Auctioneers
Worldwide Auctioneers sold 82 cars for $10.5 million. Four of the top-10 were pre-WWII beauties, starting with the Pebble Beach award-winning 1929 Duesenberg Model J Berline that sold for $2,260,000. The car was described as having its original chassis, body and engine.
Second spot went to the only other car in this auction to break into seven figures, a stunning 1935 Delahaye 135M Competition Drophead Coupe for $1,435,000. A 1932 Chrysler Imperial came close at $940,000. Showing the continuing strength of the Duesenberg market, the fourth-spot went to a fully rebuilt and restored Model J engine for $775,000 – yes, just the engine. A very different kind of American muscle took fifth on the top-10, a 1970 Dodge Challenger R/T Hemi coupe for $329,500.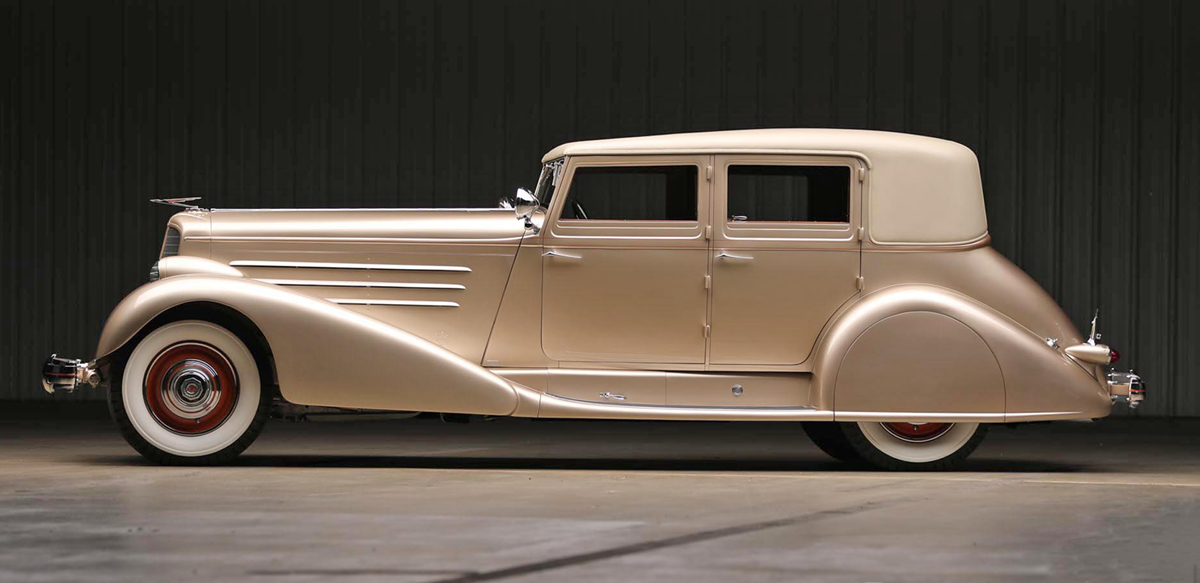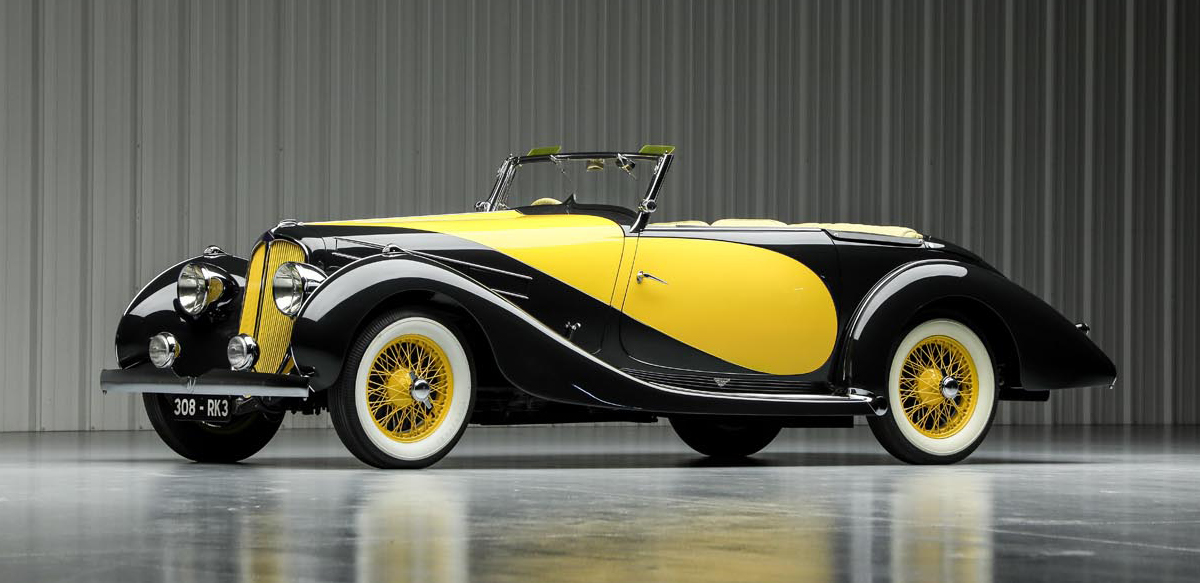 Worldwide Auctioneers Top-10
Lot 55: 1929 Duesenberg Model J Berline — $2,260,000
Lot 40: 1935 Delahaye 135M Competition Drophead Coupe — $1,435,000
Lot 20: 1932 Chrysler CH Imperial Cabriolet — $940,000
Lot 25: Duesenberg Model J Engine, #J-432 — $775,000
Lot 35: 1970 Dodge Challenger R/T Hemi — $329,500
Lot 47: 1991 Lamborghini Diablo — $302,000
Lot 43: 1937 Packard Twelve 1507 Coupe Roadster — $280,000
Lot 60: 1983 Ferrari 512 BBi — $266,725
Lot 63: 1961 Chevrolet Impala "Double Bubble" custom — $252,000
Lot 23: 1967 Shelby GT350 — $207,200
Prices include buyer's premium.
We look forward to seeing our clients and friends at The Amelia Island Concours d' Elegance and auctions in just one month.