The 2022 auction season kicks off during the last week of January with the Scottsdale, Arizona auctions, and RM Sotheby's, Worldwide and MAG conduct their sales outside of Scottsdale. Gooding & Company will conduct its sale through its Geared Online platform, although the cars are available for preview in Scottsdale.
Looking back briefly at the 2021 auction season, the news was quite good from some players. According to reporting from Bloomberg, Mecum totaled $578 million in sales; RM Sotheby's did $407 million, and Barrett-Jackson hammered $191 million for the year.
But the biggest auction news came from the online auction Bring a Trailer, which became the industry leader with a staggering $828 million in sales. That was more than double the $398 million that BAT took in for 2020. The highlight was $1.9 million sale for a 2005 Porsche Carrera GT with 780 miles.
For those seeking the in-person auction excitement, though, Scottsdale also (and usually) offers a reprieve from harsh winter conditions elsewhere. It was here where when Tom Barrett and Russ Jackson got this tradition started way back in 1971. Sales from Scottsdale have in the past set the tone for the year. But this year … who knows?
If you are planning on going to Scottsdale, or just following auctions results, here's the schedule for the week, along with brief mentions of highlight cars for each. As always, Premier Financial Services' representatives will be on hand to assist existing and prospective clients, and the company stands ready to help get financing in place before bidding begins.
January 22 – January 30
Westworld of Scottsdale16601 • North Pima Road • Scottsdale, AZ
The original Scottsdale auction, Barrett-Jackson once again presents a selection of cars covering the gamut of the collector world, including Sixties muscle cars, pedigree European GTs and modern supercars. Highlights include a number of recent Ford GTs offered at no reserve. A 1955 Mercedes-Benz 300SL Gullwing on offer was said to be originally delivered to the Ministry of Police in Havana, Cuba; winning the 1957 Havana Gran Prix National Race and the IV Classic Havana Rally.,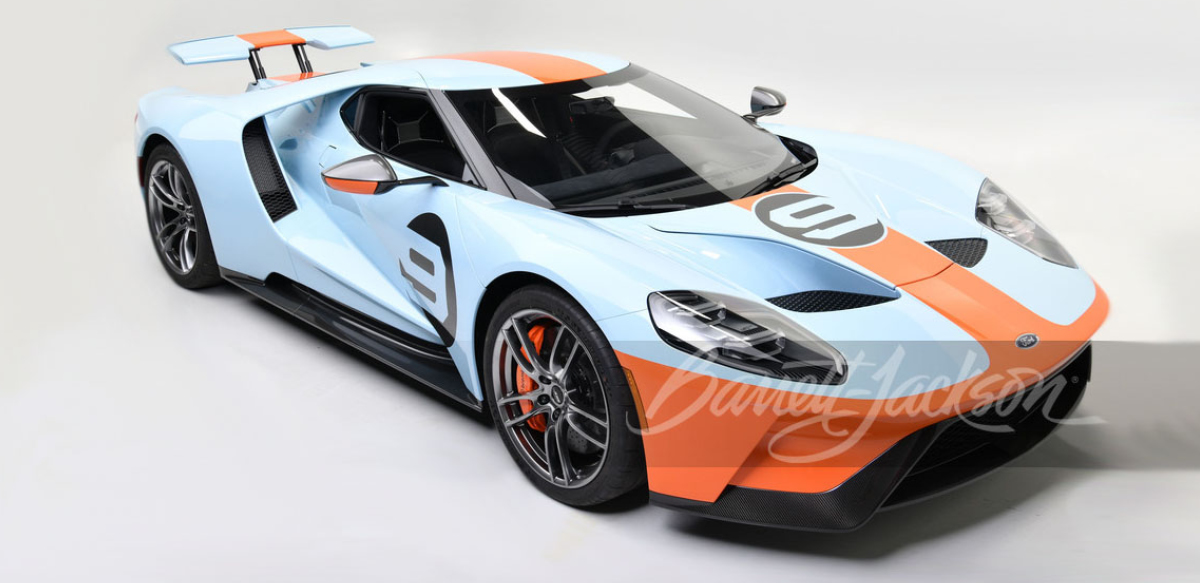 January 27
Westin Kierland Resort & Spa • 6902 East Greenway Parkway • Phoenix, AZ
Bonhams will offer a carefully curated selection of classic and collectible automobiles suited to a wide range of tastes. This year's grouping offers a good number 1970s and 1980s Aston Martins and modern Bentleys. Sure to be a highlight for lovers of American classics and memorable movies is a 1949 Buick Roadmaster convertibles used in the 1988 hit film "Rain Man," featuring Dustin Hoffman and Tom Cruise. Hoffman acquired the car after the film finished and has owned it since.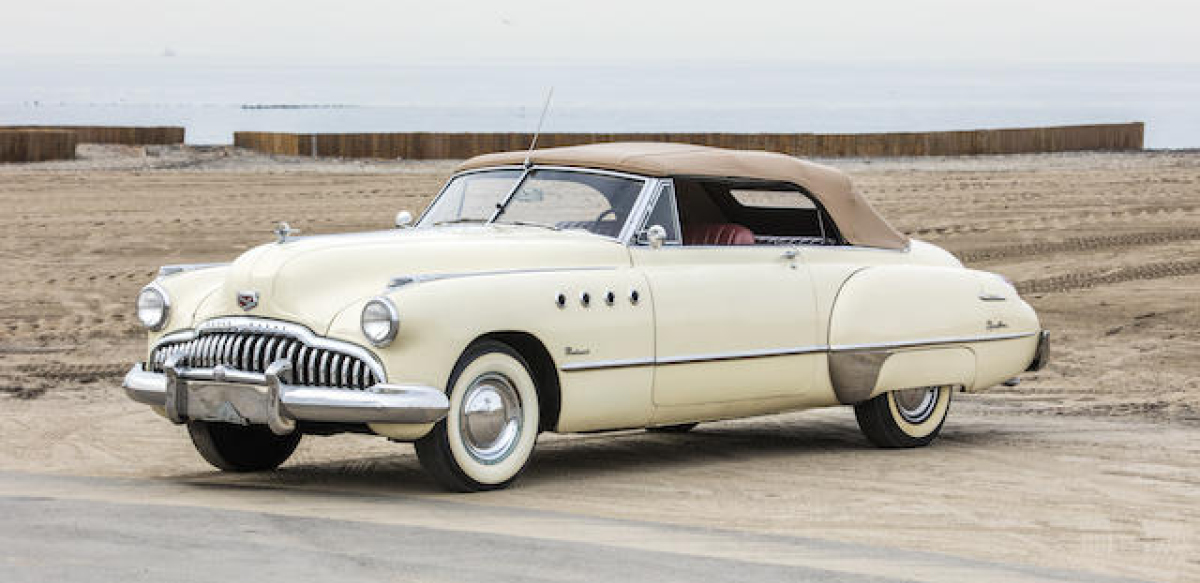 January 24 – 28 – Auction is online only
Previews to be held at: Scottsdale Hangar One • 15220 North 78th Way • Scottsdale, AZ
Gooding & Company's Scottdale auction will be presented through its Geared Online internet platform, with bidding Monday through Friday, January 28 at 10:00 am MST. An exclusive viewing event in Scottsdale will be open to all registered bidders between Wednesday, January 26 and Friday, January 28. (All visitors will be required to comply with all posted Covid guidelines.) The catalog has been posted online, although details on the cars had not been posted as of Jan. 10. A particular highlight is a 1961 Maserati 5000 GT "Shah of Persia" with coachwork by Carrozzeria Touring.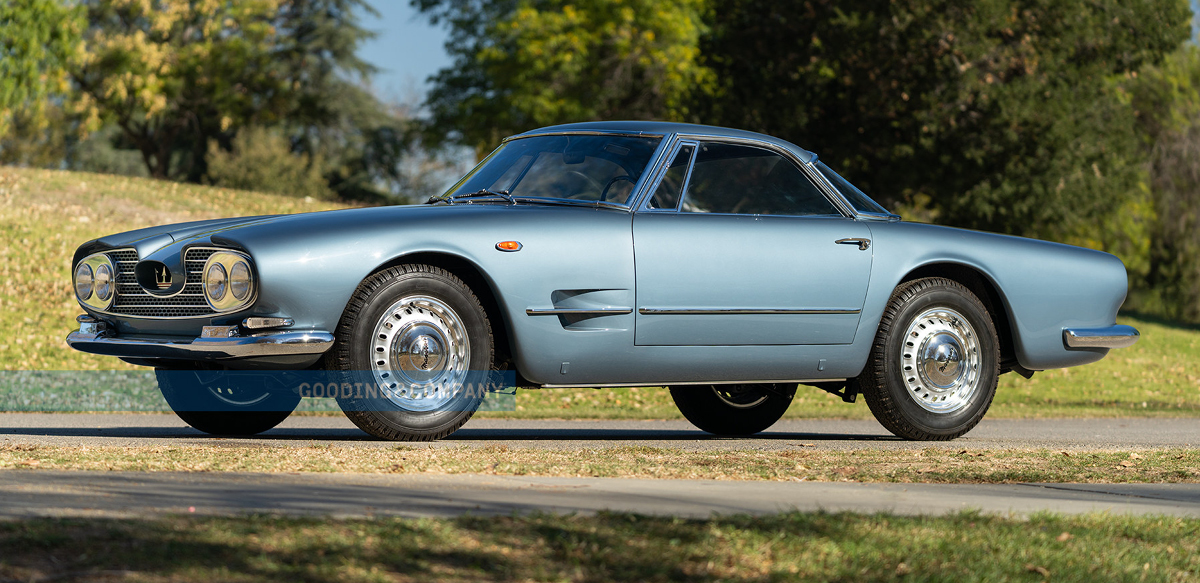 January 27 – Preview: Tuesday, January 26 (9am-11am)
Arizona Biltmore Resort & Spa • 2400 E Missouri Ave. • Phoenix, AZ
RM Sotheby's kicks off its auction season with a choice selection of premium cars, with some automotive art available for good measure. A high-dollar highlight will be the 1971 Ferrari 365 GTS/4 Daytona Spider, estimated to bring up to $2.8 million. For 1970s and 1980s music fans (especially Donna Summer), don't miss the original Cizeta-Moroder prototype and show car, owned from new by groundbreaking music producer, Giorgio Moroder.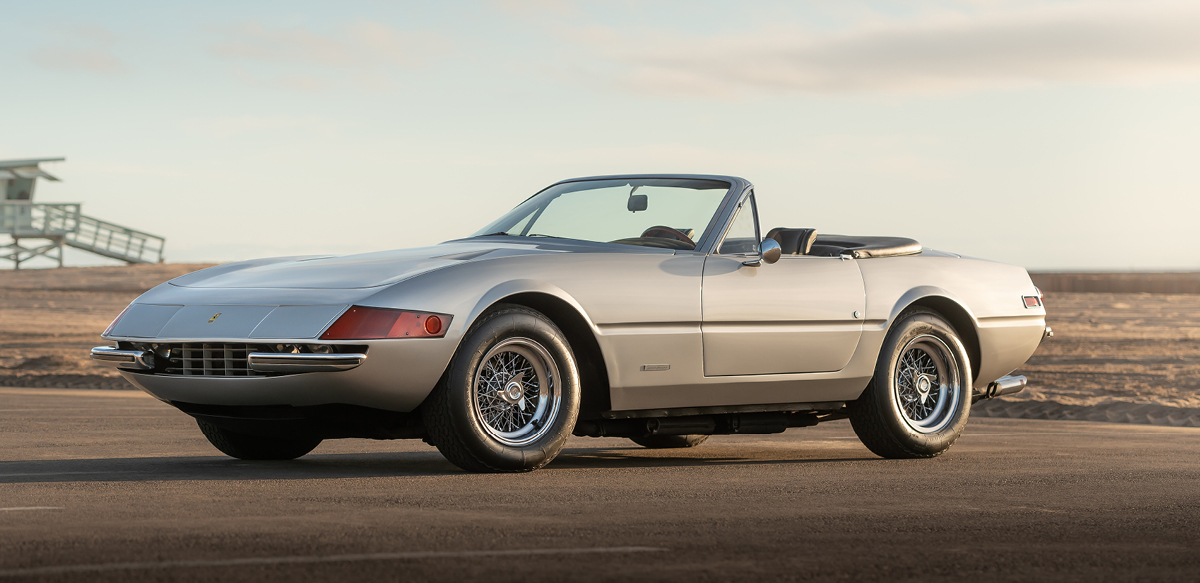 January 26
Singh Meadows • 1490 E Weber Drive • Tempe, AZ
Worldwide Auctioneers continues to surprise, with an eclectic offering of classic cars, including such highlights as the only known surviving 1935 Delahaye 135M Competition Drophead Coupe; a 1940 Lasalle convertible in the same family; and three dozen 1928-1956 Ford and Mercury coupes and convertibles from one collection.