Nostalgic Model Stirs Up Strong Feelings
From two generations of Volkswagen Beetle revivals to the new Ford Bronco and $1M+ continuation cars from Aston Martin and Jaguar, nostalgia, baked with layers of retro styling, is a surefire seller across the automotive spectrum.
This trend was on full display at events surrounding Monterey Car Week in August, where Lamborghini announced a new Countach. And, in the mainstream, Acura revealed that it was reviving the Integra, one of its founding models from the '80s. You can bet that a lot of original Integra owners had posters of the classic Countach on their walls as teenagers.
Lamborghini confirmed that it had already pre-sold the 112 Countachs it was planning to build at more than $2.6M apiece, yet the retro-Lambo managed to stir some controversy and even some negative vibes. (The 112 number stems from the original Countach's internal development code, LP112.)
Some critics apparently feel Lamborghini's nostalgia bid might have gone astray, while others might feel it didn't go far enough.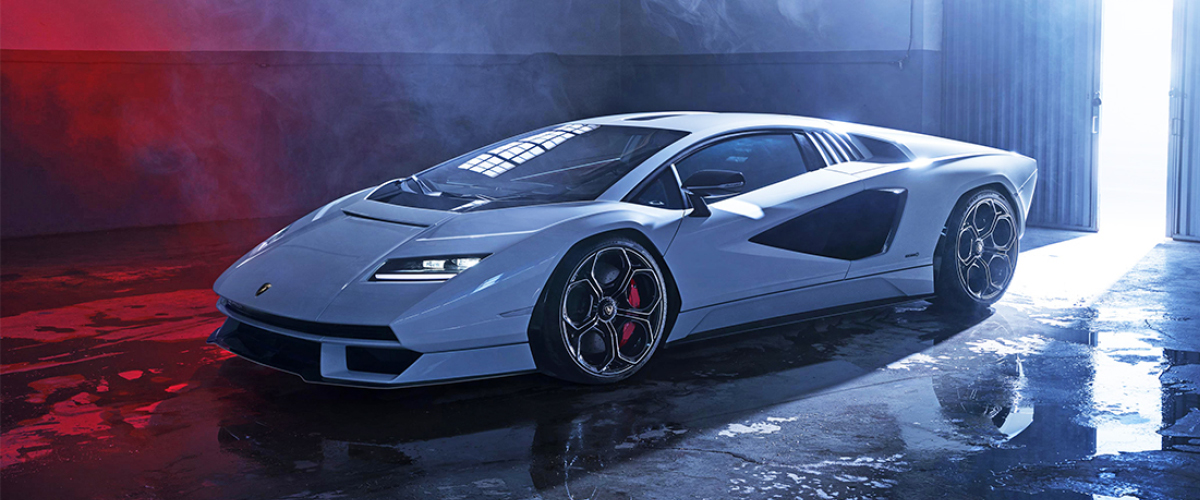 Retro Gone Wrong?
The original Countach became an automotive icon the moment Lamborghini unveiled the Marcello Gandini-designed prototype 50 years ago, a fact the carmaker celebrated earlier this year. In announcing the Countach revival, Lamborghini President and CEO Stephen Winkelmann referred to the new version as "a visionary car of the moment, just like its forerunner was."
Some in automotive media took a different view – and harshly, at that. Matt Farah's opinion article for Road & Track carried the headline: "The New Lamborghini Countach is a Cynical Cash Grab."
The headline for Jonny Lieberman's piece in Motor Trend expressed a similar sentiment: "When Retro Goes Wrong: Why Lamborghini's Countach LPI 800-4 is a Miss."
Let's unpack that.
220 MPH for $2.6M
The original 1971 Countach prototype and then the 1974 production model upended perceptions of what a supercar could or should be. The Ferrari Berlinetta Boxer seemed relatively tame by comparison.
The newly introduced Countach is no supercar slouch, but it's not a truly new car, either. It is based on the Lamborghini Sian, the marque's first hybrid, and which is essentially a redesigned version of the Aventador with a 33-hp electric motor added to the transmission for 802-horsepower total (769 hp from the 6.5-liter V-12 gas engine). There's also a supercapacitor, rather than a battery, for storing energy for acceleration bursts.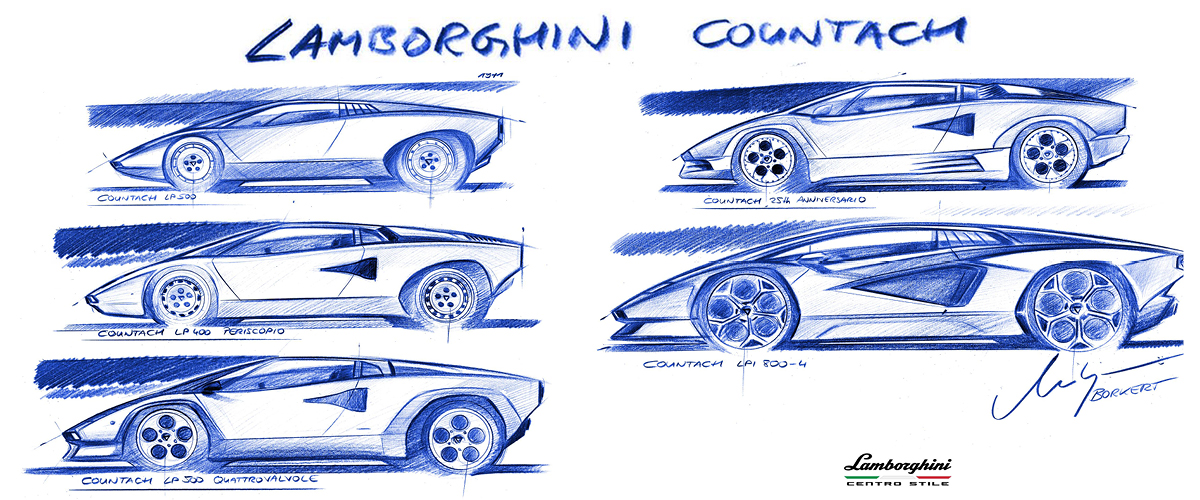 Speed Demon
Farah owns a 1988 Countach 5000 QV model, so he has a personal connection to the supercar and its legacy. He suggested that Lamborghini might have considered reviving the Countach name for a truly all-new hypercar rather than a retro-styled version of an existing model, no matter how exciting and fast it may be.
And, it is fast. Lamborghini says the new Countach will do 0-100 km/h (62 mph) in 2.8 seconds, 0-200 km/h (124 mph) in 8.6 seconds and reach a top track speed of 355 km/h (220 mph).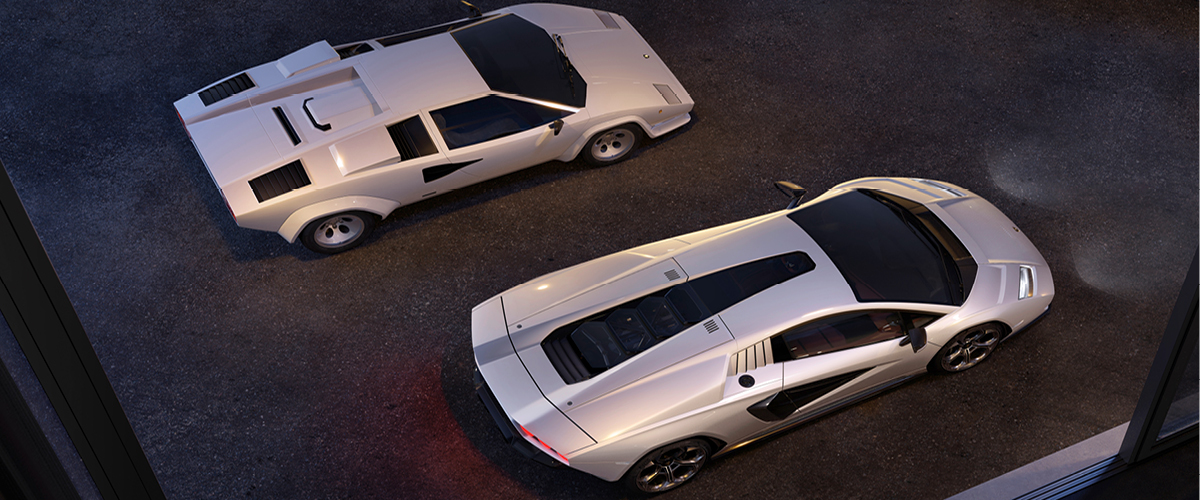 "Goose Bumps"
The Countach, though, was always as much about mind-blowing design as it was about silly-fast performance. To Farah's point, the new Countach's designer, Mitja Borkert, cited the Countach LP500 prototype displayed in Lamborghini's design studio as inspiration in a somewhat strange way:
"Whenever I look at it, it gives me goose bumps and it serves as the perfect reminder for me and the entire design team to design every future Lamborghini in a visionary and futuristic way," Borkert is quoted.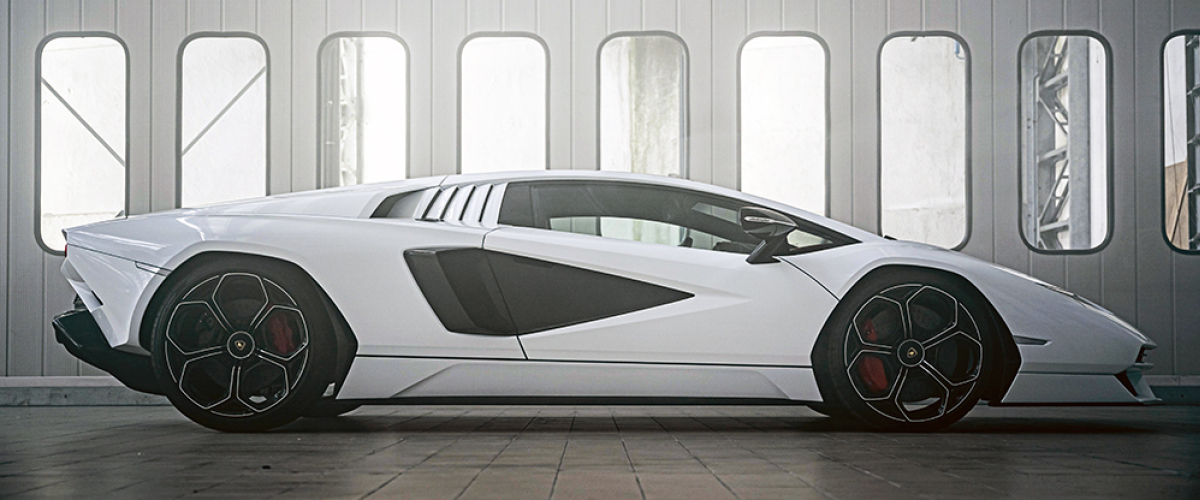 Pouring It On
Yet, externally, this new Countach is pure retro. That was the whole point, after all. Writing for Hemmings, which could be considered a bible of automotive nostalgia, Jeff Koch said, "Lamborghini has usually seemed to know the way forward as it paid homage to those older models by improving and building upon them, rather than recycling their nameplates and styling cues."
Farah was more blunt: "The best Lamborghinis are innovative, paradigm-shifting and revolutionary. This is a 10-year-old Aventador in a bad costume."
On the Other Hand …
The new Countach has drawn criticism for its adaptation of some of the original car's cues, in particular the huge air scoops in the doors, which look like caricatures of the 1974 production model's elegantly integrated NACA ducts.
Yet, some lamented the lack of even more extravagant styling. Motor Trend's Lieberman expressed disappointment that Borkert emulated the LP500 prototype instead of a later production model. He said, "The Countach didn't become the Countach" until the 1978 LP 400 S model, a car that was festooned from nose to tail with scoops, wheel flares and a huge optional rear wing.
He is correct when he says that model became "the Countach an entire generation of car-mad teenagers hung on their walls." Yet, you can also find people who felt the later versions, particularly the 20th Anniversary Countach, had become over-styled.
Nostalgia Seems Forever
As for Farah's charge that the new Countach is a "cynical cash grab," well, then so was every Rolling Stones tour for the past three decades, but fans worldwide flocked to all of them. Lamborghini, like any other carmaker, is in business to make money, and nostalgia-inspired retro design sells.
More than 30 years ago, Wisconsin journalist Doug Larson, the Green Bay Press-Gazette columnist known for insightful observations, wrote, "Nostalgia is a file that removes the rough edges from the good old days."
Today, Larson's thought seems to help explain why so many new enthusiast cars remain deeply rooted in the past – and likely will for some time to come.