Own the third star of "Rain Man"
Spoiler alert: If you have never seen the 1988 hit film "Rain Man" – and why haven't you? – be forewarned that we will be giving away a bit of the story here. There's no other way to describe the importance to the film of its "third" star, this 1949 Buick Roadmaster convertible.
One of two such Buicks used in the movie, this car was acquired by one of the two leading actors, Dustin Hoffman, after filming wrapped. Director Barry Levinson bought the other one.
Hoffman won the Academy Award® for Best Actor for his portrayal of autistic savant Raymond Babbitt in the film. After 34 years, he is offering the car through Bonhams' Scottsdale auction, saying, "The Buick's been in storage too long. It should be driven, enjoyed, and cherished."
The pre-sale estimate of $150k-$250k is well above the $135k that Hagerty estimates for a concours-condition 1949 Roadmaster convertible. Of course, one must account for the premium for a car that co-starred with two top actors (and was owned by one of them) in a film that grossed $355M.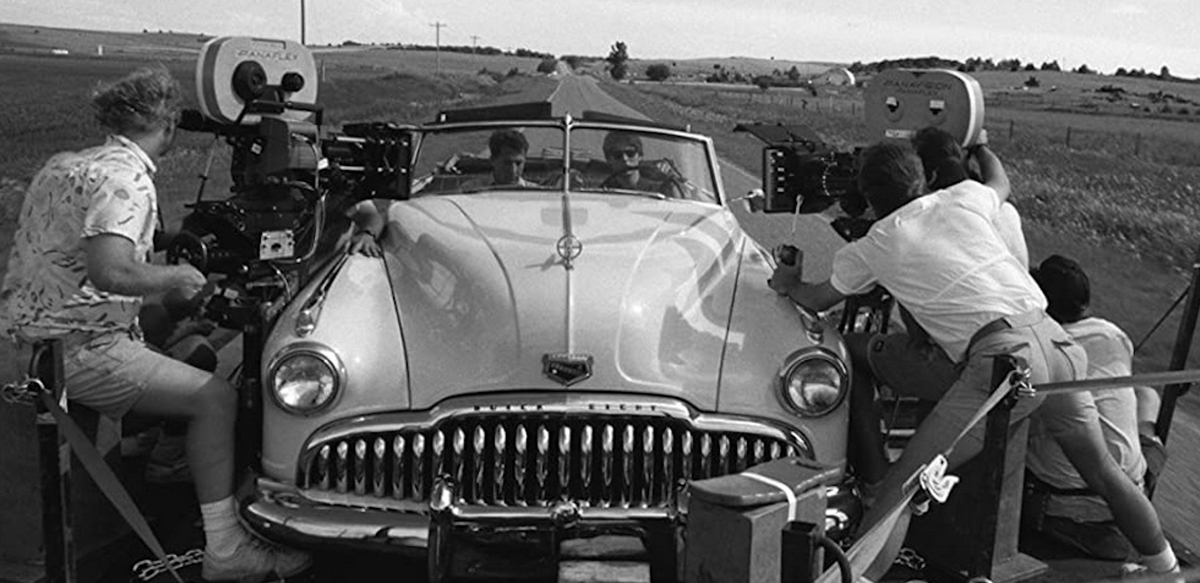 The Meaning of Cars
When used well, a movie car transcends prop status and becomes a character, helping to move the narrative. Such was the case with the 1949 Buick Roadmaster convertible featured in "Rain Man."
Cars were critical in the film's storytelling. It opens (spoiler alert) with a hyper-revved up gray-market car importer Charlie Babbitt (Tom Cruise) pacing around a California shipping dock inspecting a quartet of Lamborghini Countachs that he hopes to sell to waiting customers. He is seen driving away in another gray-market import, a 1983 Ferrari 400i.
Cruise's movie character is clearly "type A," plus about five espressos. He is arrogant, obnoxious and self-focused and clearly might benefit from a cross-country drive in a soothing car.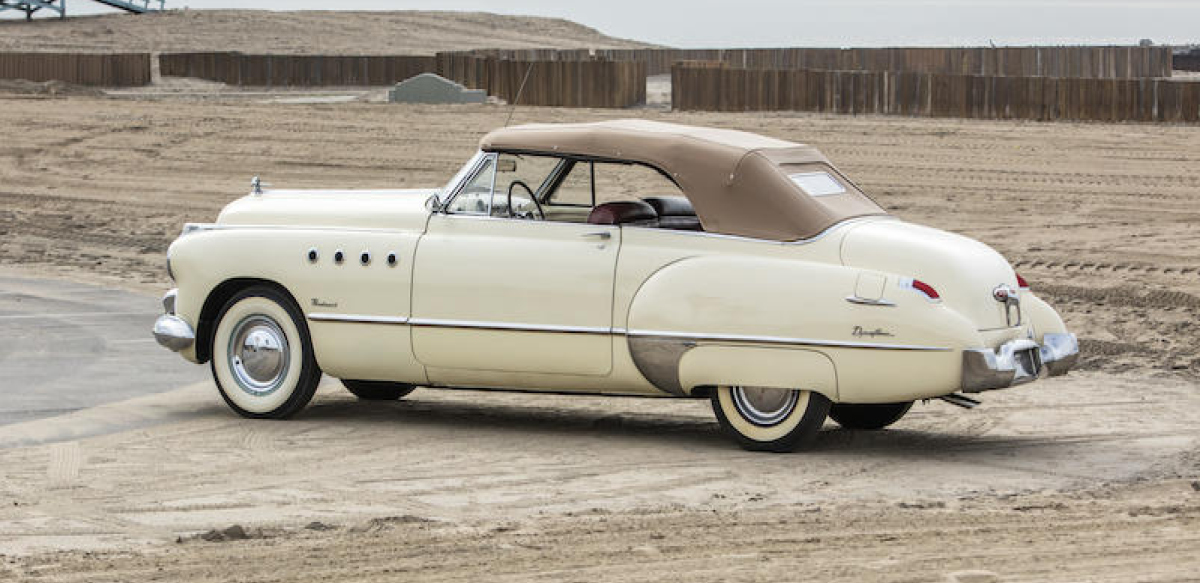 Buick Therapy
When Charlie Babbitt learns that his long-estranged father has died, rather than feeling remorse, he sees dollar signs, as dad was well off. He learns that his only part of a large inheritance he was expecting is a 1949 Buick Roadmaster, while some $3m is going to … well, we won't tell you everything.
Charlie resents the Buick, because his father had banned him from driving the car many years before. Now, needing some quick cash to clear the Lambos through EPA certification, he drives the big old yellow Buick to find the other heir.
Big spoiler alert: It turns out to be an older brother he didn't know he had, or at least was too young to remember. Raymond Babbitt (Hoffman) had to be institutionalized when Charlie was very young. Ray remembers the Buick well, several times saying, "It's a 1949 Buick Roadmaster straight eight, Fireball eight. Only 8,095 production models."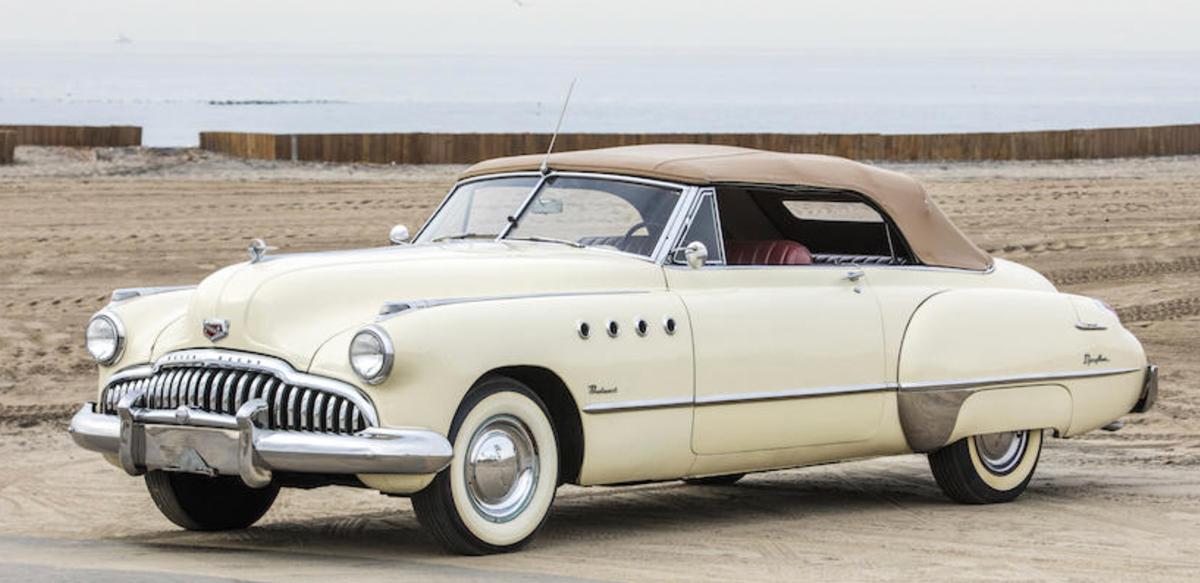 Car as Character
Learning that his father had allowed Raymond to drive the Buick up and down the Babbitt home's long driveway causes Charlie a particular kind of hurt. The two men were reunited, but they would not truly become brothers until spending some weeks and experiences with the Buick. (The 1990 comedy "Coupe De Ville" adopted a similar theme and is also worth watching.)
The Buick was a highly intentional selection for the film. Said director Levinson, "The car had a very strong visual presence in the film and was featured throughout. It became a character. Dustin, Tom Cruise, and the '49 Buick. In essence, the car had third billing."
The Buick becomes instrumental in Charlie's story arc. This guy needed to slow down and smell the rose bushes that the father had also bequeathed to him. Have you ever tried to slow down and smell the roses while driving a Lamborghini?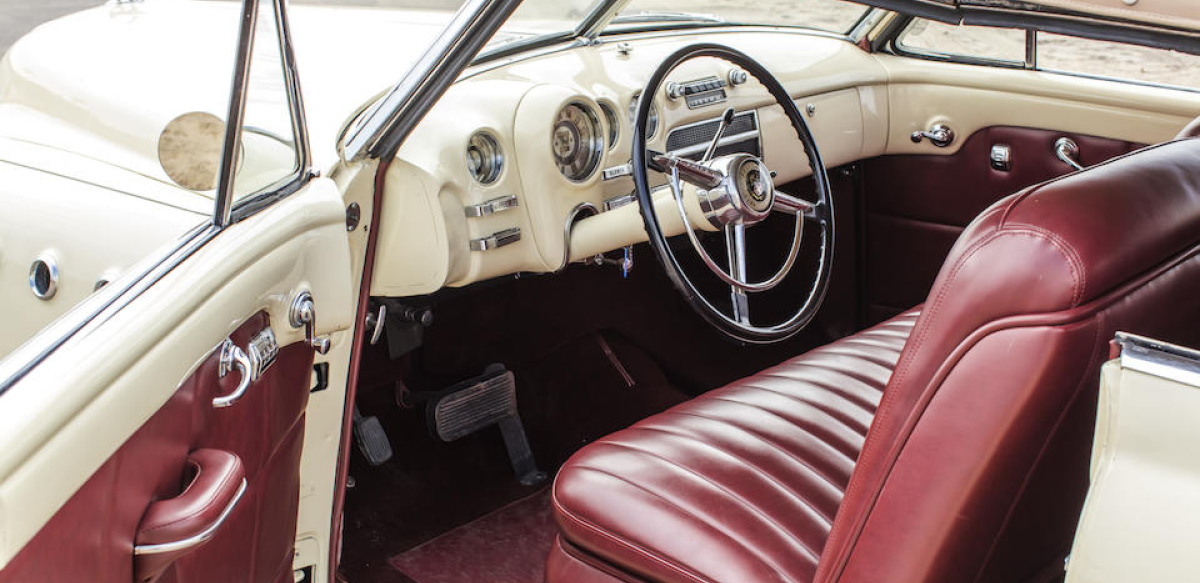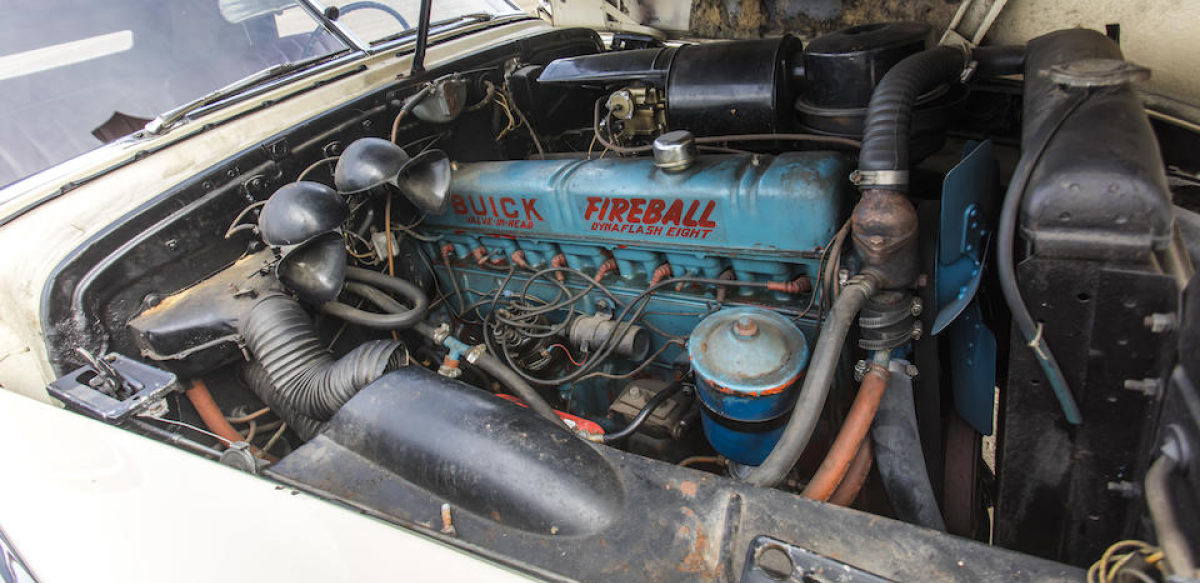 Big, Burly Buick
Let's consider this grand Buick. For 1949, the Buick Super and Roadmaster received a full restyle, leaving the base Special model to carry over the pre-war body design for one more year. Buick was a well-defined brand in those days, and the Roadmaster had been the flagship model since the 1930s.
Four "Ventiports" on the front fenders immediately identified the car as a Roadmaster; other Buicks had three. The Roadmaster was a large car, 214 inches long on a 126-inch wheelbase and weighing 4,400 pounds.
The brand's famously smooth 320 cu.-in. straight-eight offered 150 horsepower with the standard three-speed manual transmission, or 120 with the optional Dynaflow automatic, as the "Rain Man" Roadmaster has. The Dynaflow was a two-speed automatic that primarily operated in high range. Takeoffs were smooth but slow.
The Buick was restored by ex-racer-turned-car-customizer Larry Payne in California and shown at a 1989 Buick Car Club event. More than three decades later, it shows some signs of wear in places, which seems wholly appropriate for the role that the car played.
If there had been an Oscar for "Best Car as Character," this 1949 Buick Roadmaster would have won it for "Rain Man."