Continuing its stellar track record with industry-leading live auctions, private-treaty sales, and online-only auction events, Gooding & Company continues to be a leader in the high-end market, despite the many challenges of the past two years. During this year's long-running Scottsdale Car Week auctions and activities, Gooding & Company offers a new hybrid event – the "Geared Online" Scottsdale Edition Auction. Combining the auctioneer's proprietary online bidding process, this auction includes an exclusive live, onsite viewing event to be held in Scottsdale, Arizona and open to all registered bidders. Bidding opens Monday, January 24 and continues to Friday, January 28, with lots scheduled to begin closing at 10:00am MST.
Bidding for the "Geared Online" Scottsdale Edition auction will take place through the company's website and mobile bidding app, with the process being well proven and robust since introduction during the summer of 2020. A diverse selection of 54 motorcars will be offered, including a 10-car selection of classic icons from the estate of the late Richard Donner, the long-running Hollywood TV and movie producer, who frequently drove and enjoyed his classics, rather than entombing them in a private storage space. Representing the cars that he owned in his younger days or those cars he desired, these vehicles are a fitting part of Gooding & Company's well-curated auction docket.
The team of leasing and financing experts at Premier Financial Services will be watching this exciting hybrid event closely, ready to help you finance the collector vehicle of your dreams. Here is a sampling of our specialists' picks from Gooding & Company's Geared Online Scottsdale Edition auction catalogue, and we hope you will enjoy them!
Kicking off our selections, this utterly charming 1954 Kaiser-Darrin is the pick of Ross Dressel, our Midwest Region Sales Manager. Styled by Howard "Dutch" Darrin, the Kaiser-Darrin remains an undisputed American automotive gem. Beginning as a self-funded prototype created by Darrin at his Santa, Monica California workshop, the distinctive roadster entered production at the urging of Henry Kaiser's wife. Aimed at the same young and affluent market as Chevrolet's Corvette, the Kaiser-Darrin combined a sleek fiberglass body with a three-position convertible top. Production began in January 1954, but halted with just 435 built as Henry Kaiser shifted his business interests to healthcare. According to Ross, "With its sliding pocket doors and sports car design before the advent of the Thunderbird, the Kaiser-Darrin is a pioneering and visually stunning design. Limited production and beautiful lines define this under-appreciated 1950s classic."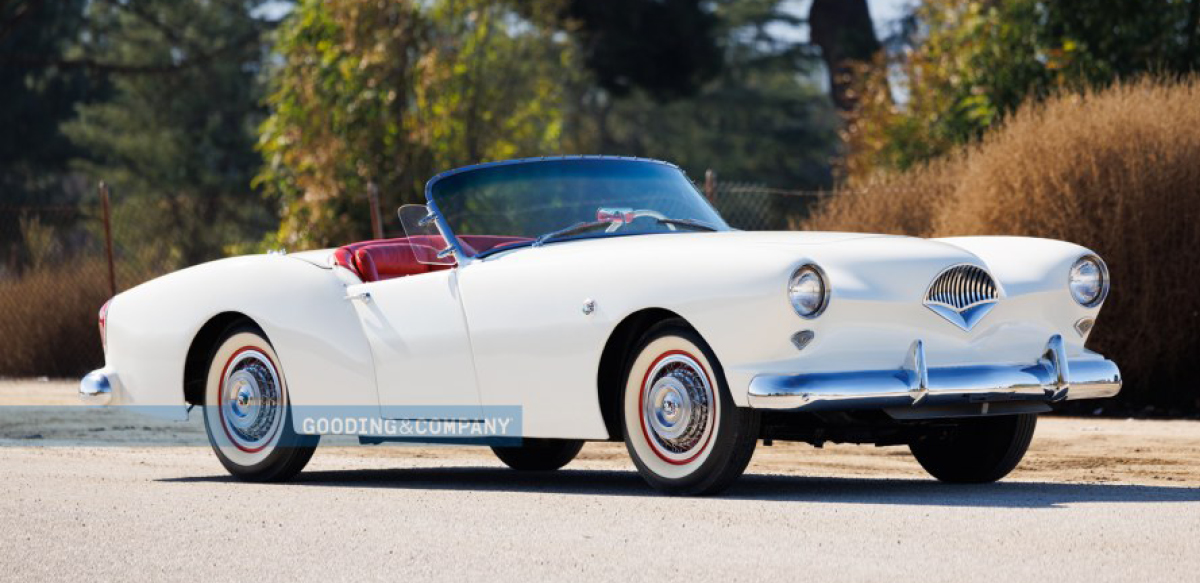 Both Keith Neelans, Premier's Northeast Region Sales Manager, and Christopher Warren, his Southeast Region counterpart, have selected this perennially desirable 1965 Porsche 356 SC Cabriolet. Compelling in black paint over black upholstery with a matching canvas soft top, it exudes an incomparable sense of adventure with a decidedly avant-garde presence. A final-year model of Porsche's cornerstone 356 line in sophisticated 'SC' specification, it also features dashing open bodywork by Reutter in Stuttgart. Mechanical advancements applied to the 356C included standard four-wheel disc brakes, 15-inch wheels with smaller ventilation holes and flat hubcaps, suspension improvements, and deeper bucket-type reclining seats, also by Reutter, which owned a seating subsidiary that became famous as 'Recaro', short for Reutter Carosserie. Powered by development of the prior 1600 Super engine, the updated 1600 SC unit was a technical tour de force belying its "official" 95-horsepower factory rating.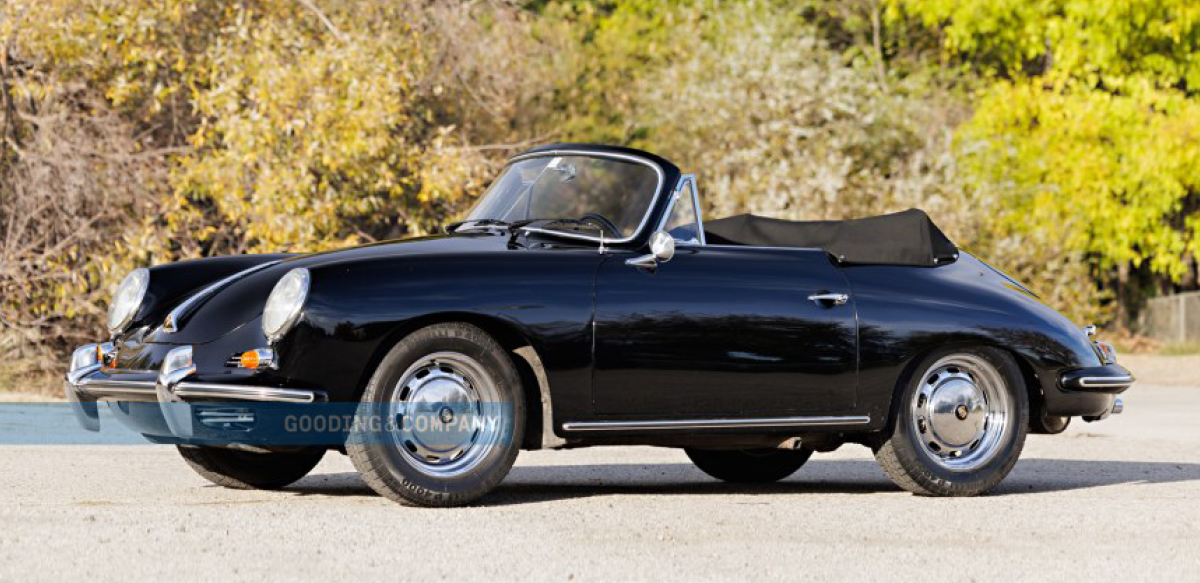 Michelle Yancey, Premier's Southwest Region Sales Manager, is a confirmed longtime Porsche fan and this 1964 Porsche 356C Carrera 2 coupe is a fabulous and rare example in the top factory-available specification. Built for 1962-63 on the 356B and or 1963 to 1965 on the ultimate 356C chassis and body, the Carrera 2 was a special race-and-rally variant of Porsche's legendary 356 with a special 2.0-liter version of Porsche's high-revving air-cooled DOHC competition mill. Capable of hitting 130 mph and featuring upgraded disc brakes, the Carrera 2 in all its body styles remains a true "blue chip" collectible Porsche with awesome competition heritage.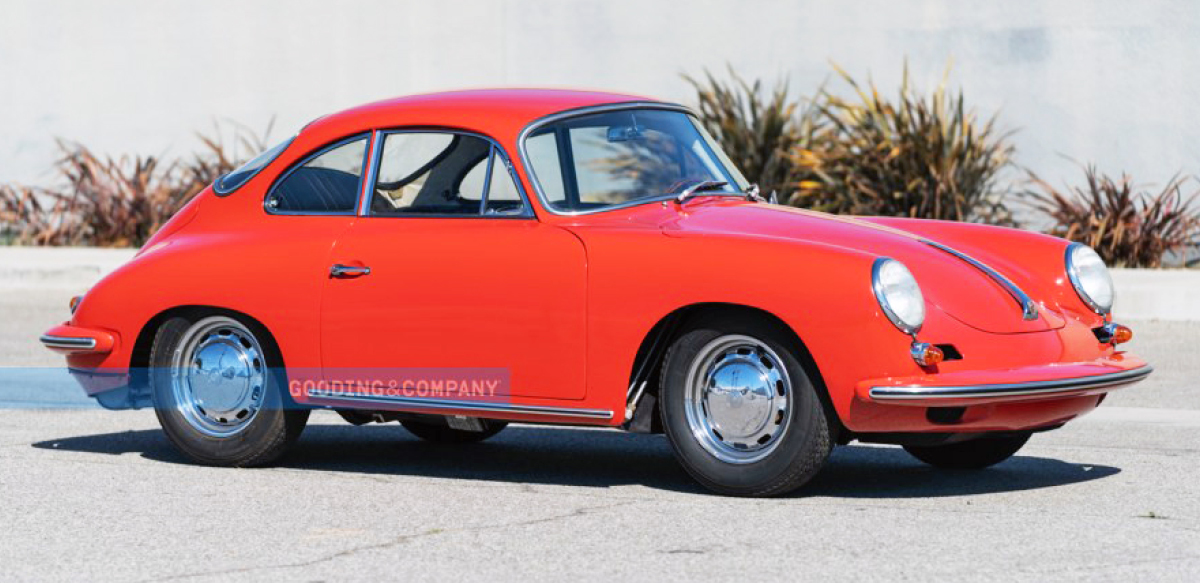 Juan Garcia, our West Coast Sales Manager, has selected this 2005 Ford GT, an example of the modern supercar that quietly continued the 1960s Ford vs Ferrari drama. In addition to celebrating Ford's stunning 1-2-3 photo finish at the 1966 24 Hours of Le Mans, Ford's modern GT reportedly inspired Ferrari to purchase one and ship it to Maranello for evaluation in 2006-07. Sinister in all-black paint with no embellishments, this 2005 Ford GT is a prime-quality example, eminently collectible and capable of 205 mph flat out. A technical and stylistic achievement, it would be right at home with any collection celebrating American racing triumphs.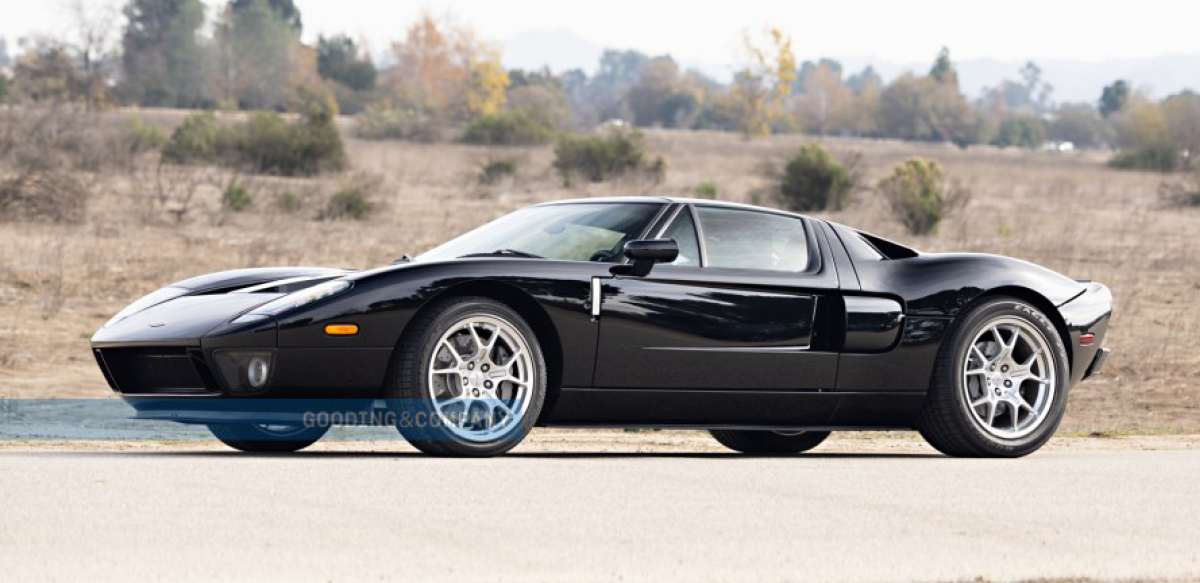 Beloved by value-seeking families when new and scores of traveling hippies or those seeking fun and adventure on four wheels, Volkswagen's Transporter vans and the festive high-end "Samba" in particular, continue to enjoy a decidedly avant-garde, counterculture-inspired aura. Naturally, it captured the attention of our office staff as their collective pick from Gooding & Company's "Geared Online" Scottsdale Edition auction. Offered from the Richard Donner Collection, this 1962 Volkswagen 23-Window Samba Transporter recalls one of the vehicles owned during the noted producer's early days. Featuring Sealing Wax Red and white two-tone livery, it delivers ample power with an updated 1600cc 4-cylinder dual-port engine and 4-speed "Freeway Flyer" transaxle, plus a 12-volt electrical conversion, period Sapphire AM radio, and chrome factory wheel covers mounting radial tires. A true motoring icon, ready to enjoy with friends and family.
Leasing from auction with Premier's Simple Lease takes the stress out of bidding on your dream car. Premier is your path to enjoying any high-end automobile, from leasing a limited-production classic Porsche model from auction to driving that brand-new Ferrari, Lamborghini, or McLaren Supercar home from the auction, private sale or dealer showroom. Be prepared to bid with confidence with our auction basics, and contact our team today to get started!