For decades, the world-famous Scottsdale collector-vehicle auctions have been a celebrated January tradition for car collectors, enthusiasts, and professionals worldwide to kick off the auction calendar with friends and colleagues in a wonderful environment, surrounded by nearby mountains and desert landmarks. After a general move away from live events in many states during 2020 and then a welcome return to onsite auctions, Bonhams' Scottsdale Auction will lift the gavel on its 11th live event held there this year.
Scheduled for January 27th and starting at 10:00 a.m. MST, Bonhams' 2022 Scottsdale auction will again take place at the Westin Kierland Resort and Spa, offering a focused selection of high-end collector cars ranging from choice Classic Era legends to classic and modern sporting favorites.
Again this year, the team of leasing experts from Premier Financial Services will be watching the Bonhams Scottsdale Auction closely, standing ready to help you finance the collector vehicle of your dreams. We have canvassed our sales representatives and the staff at our home office for their favorite cars on the Bonhams docket and here's a sampling of their "Cars to Watch."
Keith Neelans, our Northeast Sales Manager, has selected Lot 42, a late-production example of the iconic Lamborghini Countach. The quintessential "poster car" for car-crazy youth during the 1980s and 1990s, the Countach also served in that capacity for Keith. This exceedingly well-preserved '25th Anniversary' example is a collector-grade vehicle, reported by Bonhams as retaining the original paint finish and interior, with just 10,662 kilometers (6,625 miles) recorded on the odometer. One of only 235 25th Anniversary fuel-injected models reported built, it remains a true 1980s supercar icon with potent performance to match its wild looks.
Chris Warren, our Southeast Sales Manager, is watching Lot 11, a 1962 Aston Martin DB4 Series II Sports Saloon. Chris' pick comes from a personal connection, from his former career at an Aston Martin dealership, where classic Astons were sourced on behalf of a client who was building a collection of these British Sports/GT legends. Featuring Superleggera (Super Light) coachwork handcrafted to the patented process of Italy's celebrated Carrozzeria Touring, this 'Series II' DB4 is an original, left-hand drive example retaining the matching numbers 240-horsepower DOHC inline six-cylinder engine. A longtime California car, it is documented by copies of factory records.
Lot 8, a choice 1966 Jaguar XKE 'Series I' 4.2-Liter Roadster, is the pick of Juan Garcia, Premier Financial Services' West Coast Sales Manager. Steeped in Jaguar's 1950s endurance-racing dominance including 5 overall wins at the 24 Hours of Le Mans, the XKE, known in the UK as the E-type, was the roadgoing derivative of a lengthy program including the E2A racecar and a short-lived prototype that previewed the projectile-like styling of the XKE. This beautifully presented example is a highly desirable later-production 'Series I, 4.2-liter' car with tasteful professionally applied performance updates including a 5-speed gearbox, electronic fuel injection, and D-Type style Dunlop alloy wheels. A desirable, covered-headlamp 'Series I' XKE, it is catalogued by Bonhams as retaining its matching numbers engine and it will certainly serve as an excellent car for high-speed rallies or spirited weekend drives.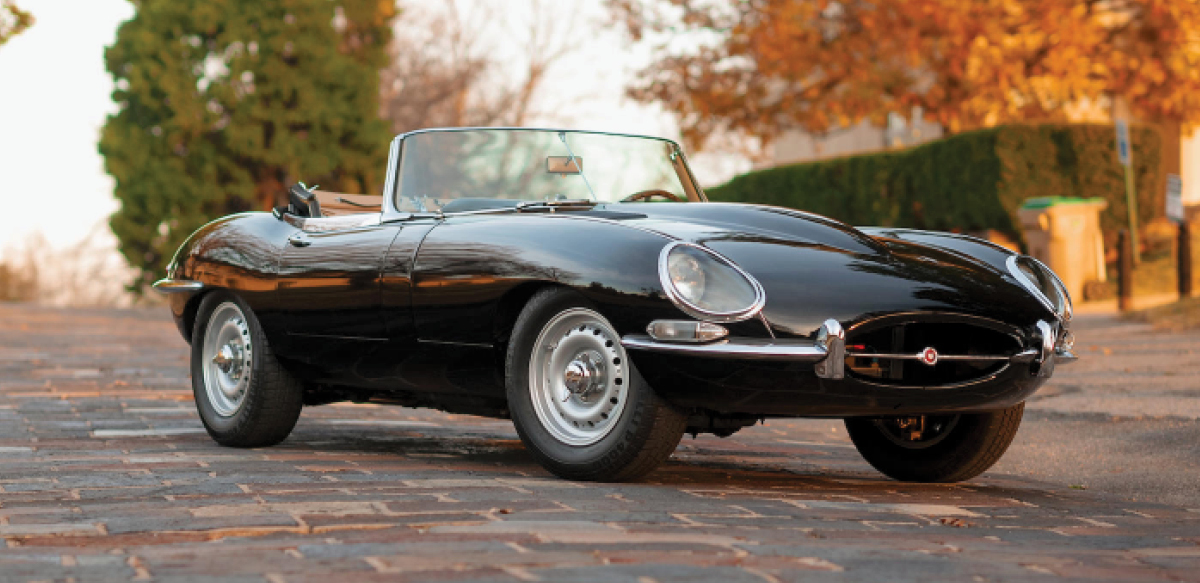 Michelle Yancey, Premier Financial Services' Southwest Region Sales Manager, has chosen Lot 16, this captivating 1968 Shelby GT500KR Fastback. A highly optioned example of the 'King of the Road' Shelby GT500 that returned Ford's popular pony car back to the top of the performance heap, it is reported by Bonhams to be one of just 110 finished with its special order paint color. A stunning example of Carroll Shelby's potent GT500KR, it features a correct, nut-and-bolt restoration. Documentation includes a Marti Report confirming factory-original data and options, plus Ford factory records. As Michelle stated, "I'm going with classic Americana on this one – I've always loved the 1964 – 68 Mustang Fastbacks and I still miss my 1967 model that I sold a little over a year ago!"
Lot 14, a 2003 BMW Z8 Alpina V8 Roadster, is the pick of Premier's Midwest Sales Manager, Ross Dressel, who has a decided penchant for these sophisticated, yet stunning open-air thoroughbreds. As Ross relates, "This a stunning vehicle in its own right, inspired by one of the most beautiful cars ever made – the rare BMW 507 Roadsters of 195X-61. and easily the most beautiful BMW the BMW 507. The Alpina-tuned version was only offered for one year, and only 555 examples were ever produced, making it the most desirable of all Z8 models. Additionally, the Z8 was designed by Henrik Fisker, who went on to head up design for Aston Martin before starting his own automobile company."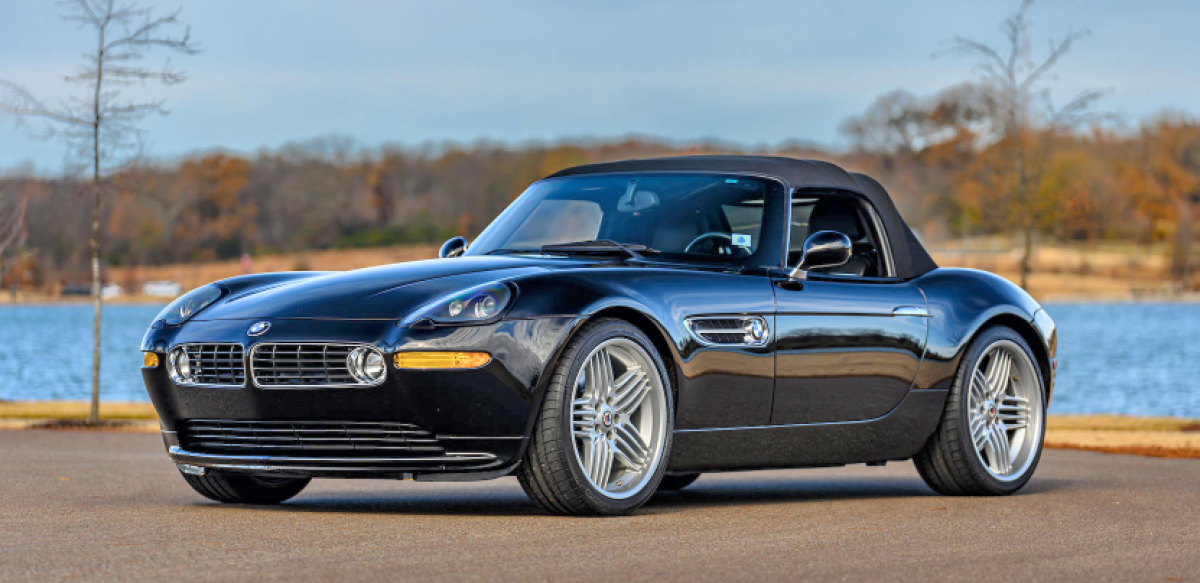 At Premier's corporate headquarters in Woodbury, Connecticut, our staff members have their collective eyes set on Lot 28, a 1967 Porsche 911S 'Soft Window' Targa. A desirable and very rare, the car is in top available 'S' specification, this matching numbers example features a restoration including the original Bahama Yellow exterior color. Among the rarest 911-series models ever produced, it is a true collector's icon, documented by a Porsche Certificate of Authenticity and owner's manual.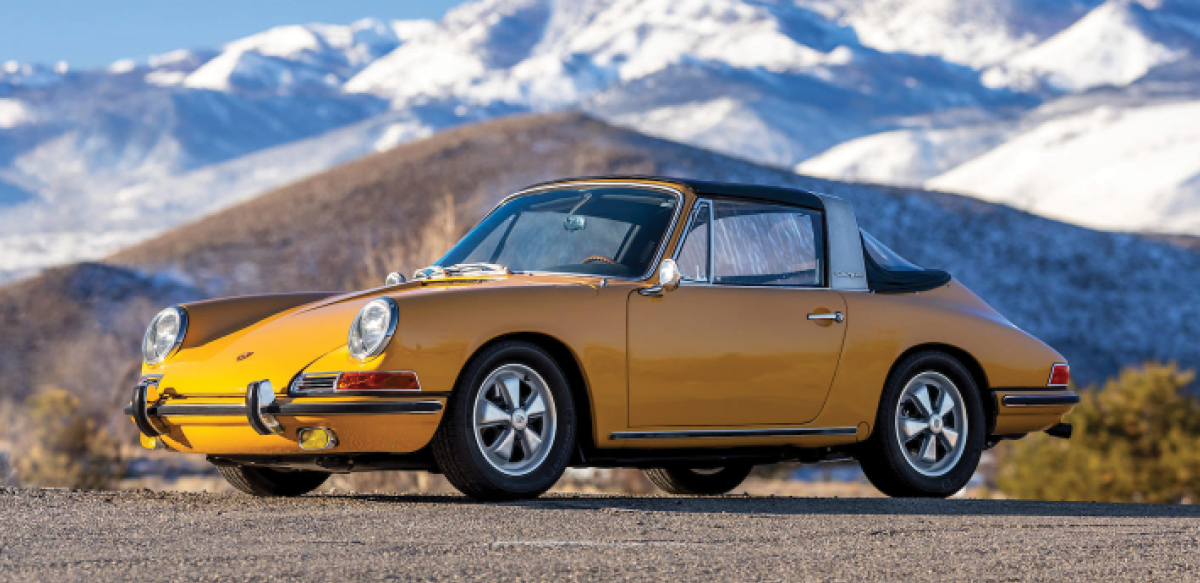 Lease from Auction with Premier
Given the wide array of desirable collector vehicles offered by Bonhams at The Scottsdale Auction, competition among bidders is anticipated to be fierce for offerings from a select docket of collector vehicles. Contact Premier Financial Services today to see how our easy pre-approval process can take the stress out of bidding and allows you to focus on the scoring the winning bid on your next collector car. Whether you're looking for a new exotic Supercar, highline luxury model or blue-chip classic, the Simple Lease from Premier Financial Services can help turn a dream into a dream car. Be sure to brush up on our Auctions 101 post before setting off and get ready to enjoy the Amelia Island experience to the fullest with us!