Ferrari sending off its V-12 with 829-hp salute
Ferrari will look back on 2021 as one of its busiest years ever. Back in April, the marque introduced the 812 GTS, the open-top version of its V-12 flagship 812 Superfast. Two months later, Ferrari unveiled the stunning mid-engine 296 GTB featuring an 818-horsepower hybrid V6/electric powertrain.
Then, in a switch back to the V-12 side of the family, the 812 Competizione (coupe) and 812 Competizione A (Aperta – for "open") raced onto the scene in early November. These will be the final variations on the 812 Superfast, itself based on the F12 introduced in 2012. But wait, there's more.
Just a couple of weeks after those special 812 models broke cover, the wizards of Maranello blew more minds with the third model in the company's ultra-exclusive Icona series, the Daytona SP3. (The first two were the Monza models in 2018.) Ferrari will reportedly build 599 Daytona SP3s through 2024, each with a starting price of about $2.26M.
Ferrari says its Icona models "are aimed solely at Ferrari's top clients and collectors, proud ambassadors for the Prancing Horse marque." That means, if you have not been invited to order a Daytona SP3, there's always the auction circuit in a few years.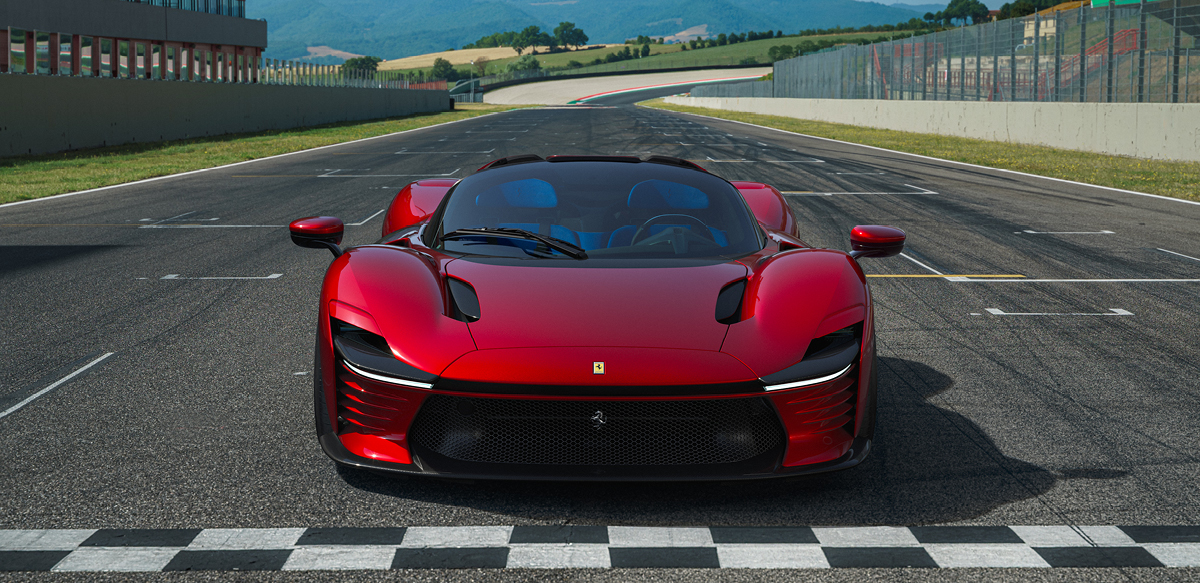 15 New by '22
After so much new-model activity, any other carmaker would probably stop and take a breath. Back in 2018, however, Ferrari promised 15 new models by 2022.
Ferrari was founded with a V-12 engine more than 70 years ago, and it will likely be a tearful goodbye in Maranello when this configuration finally goes away. Hybrid powertrains will become "mainstream" for the world's most revered exotic sports car maker, and the "not an SUV" Purosangue is on its way. Make sure you're sitting down for this news: a pure Ferrari EV is also expected around 2025, according to recent reporting from Reuters.
The First "Official" Ferrari Daytona
So now, there are two Ferrari Daytonas. Or, are there? Ferrari never officially called the 1968-1973 365 GTB/4 and GTS/4 models "Daytona." This nickname emerged from the media when the road car's introduction followed the 1-2-3 victory at the 1967 Daytona 24 Hours endurance race.
The car that everyone called Daytona, however, was another front-engine Berlinetta, while the victorious racecars were the mid-engine 330P3/4, 330P4 and 412P. (In fairness to Ferrari, though, Dodge had already grabbed the Daytona name for a 1969 NASCAR version of the Charger and later used it on a front-drive sport coupe.)
Archrival Lamborghini had already upstaged Ferrari with its 1968 mid-engine supercar, the Miura. Perhaps Ferrari has taken a cue from Ford's recent two generations of the GT by finally introducing a true homage to a historic racecar.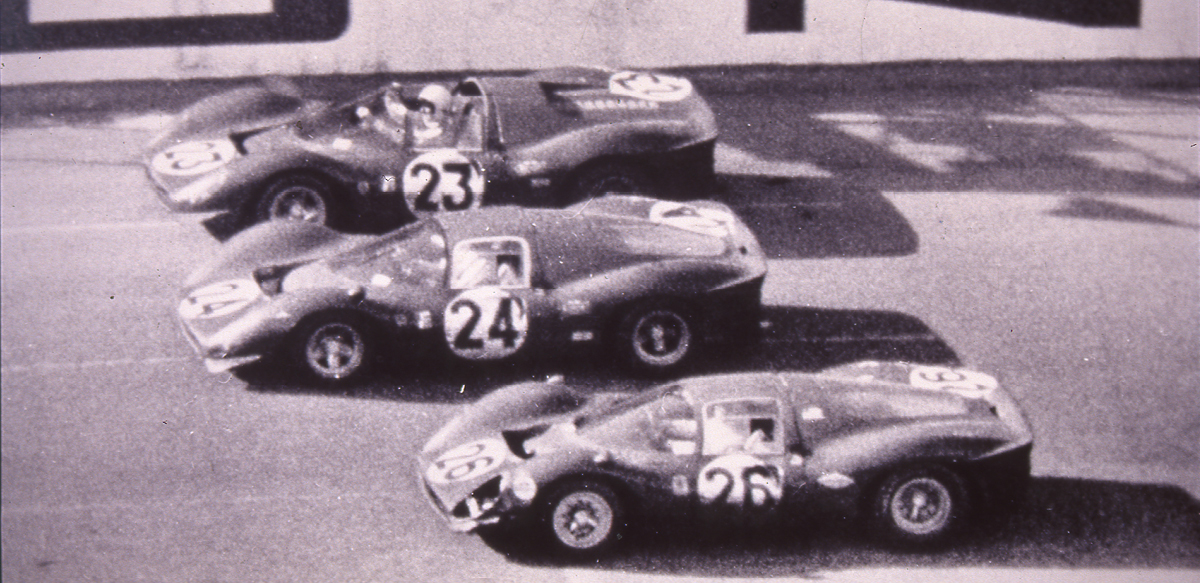 Spirit of La Ferrari
According to published reports, the Daytona SP3 is based on the departed La Ferrari Aperta hybrid hypercar, and so it features a full carbon fiber central tub and carbon fiber body and, of course, puts its V-12 behind the driver. The Daytona SP3 uses a naturally aspirated V-12 borrowed from the 812 Competizione but does not use the La Ferrari's HY-KERS hybrid system that added boost from an electric motor.
The V-12 in the 812 Competizione models and Daytona SP3 features a number of upgrades over the 812 Superfast engine to reduce friction and boost output. For those who geek out on Ferrari's F1-derived engine tech, these elements include titanium connecting rods and what Ferrari calls a Diamond Like Carbon treatment for the camshafts, piston pins and sliding-finger valve followers.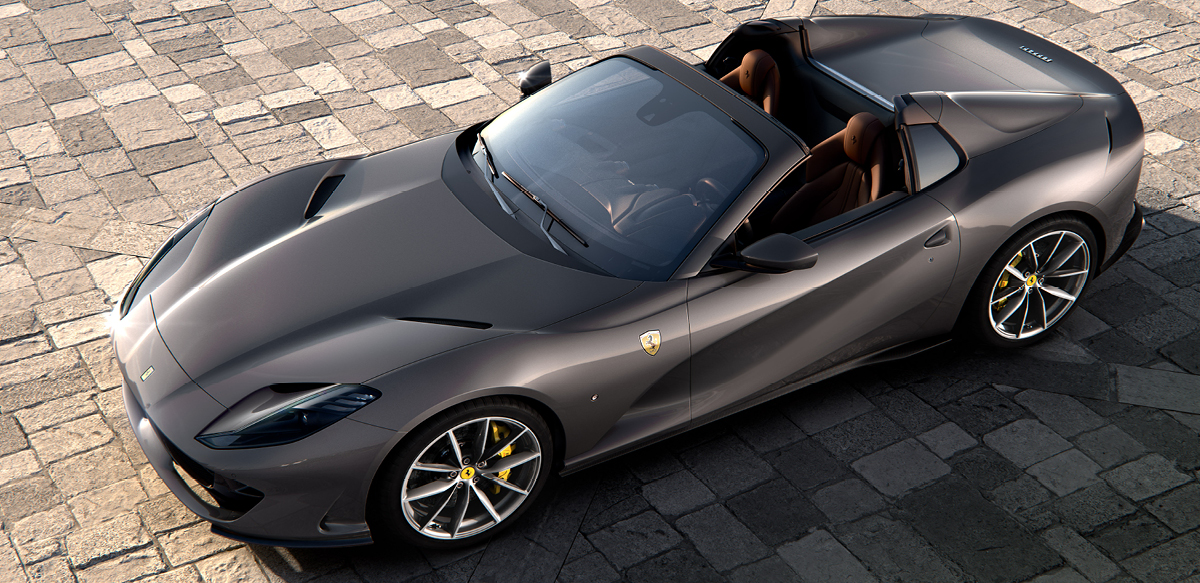 Big, Big Numbers
The Daytona SP3's V-12 produces 829 horsepower at 9,250 rpm and will rev another 250 rpm – yes, an insane 9,500-rpm redline for a 6.5-liter V-12 road car. A true manual transmission might have been a bold addition to this striking homage to 1960s Ferrari racecars, but one cannot complain about the superior performance offered by the seven-speed dual-clutch automatic.
Ferrari stated a dry weight of 3,275 pounds for the Daytona SP3 but did not issue a top speed claim. One could surmise that it would at least match the 212 mph claimed for the heavier 812 Competizione.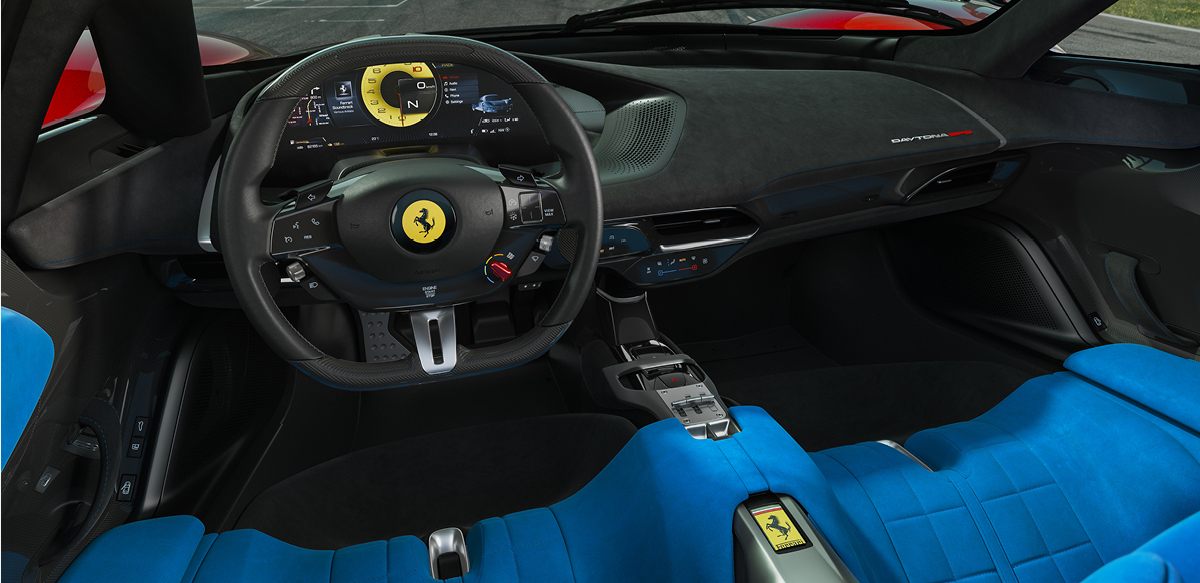 Timeless Beauty
Ferrari designers took full advantage of the Daytona SP3's mid-engine layout to apply inspiration from the '67 Daytona race winners while incorporating the brand's modern design language. Funny how the curviness of 55-year-old classic matches up with that. The Daytona SP3 is a targa-top design, with a removable roof panel. As in the La Ferrari, the non-adjusting seats in the Daytona SP3 are permanently integrated into the body, so you adjust your driving position via movable pedals.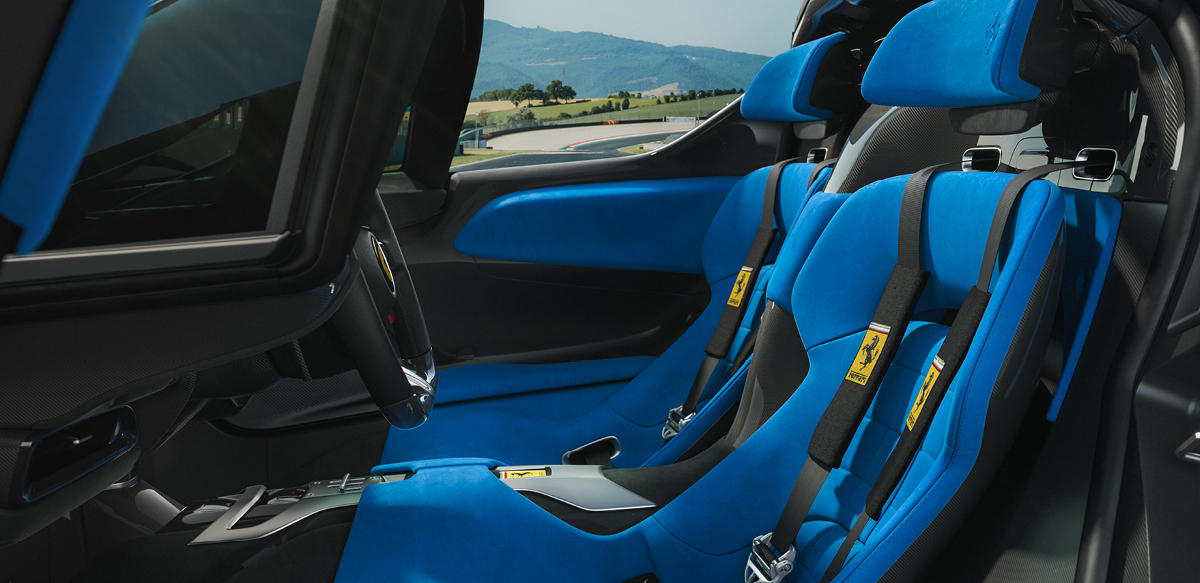 The Last Front-Engine V-12s
The 812 GTS and the 812 Competizione models will likely be the final front-engine non-turbo, non-hybrid V-12 models from Ferrari. Considered part of Ferrari's Special Series, the new coupe and targa-roof roadster would seem to take the 812 Superfast platform to its ultimate conclusion.
The design looks about as racy as any road-going Ferrari ever has, but despite the "Competizione" name, these two are strictly road cars with track activities in mind. The same V-12 as in the Daytona SP3 makes a scant 10 hp less in this application, but still 30 more than the 812 Superfast.
On the 812 Competizione coupe, the rear window has been replaced by a painted aluminum panel fitted with carbon fiber "vortex generators," one of the car's many built-in aerodynamic tricks. The driver cannot see through it. Instead, a rear camera sends a video feed to a rear view "mirror" that is really a digital display. The Competizione A does have some direct rear visibility.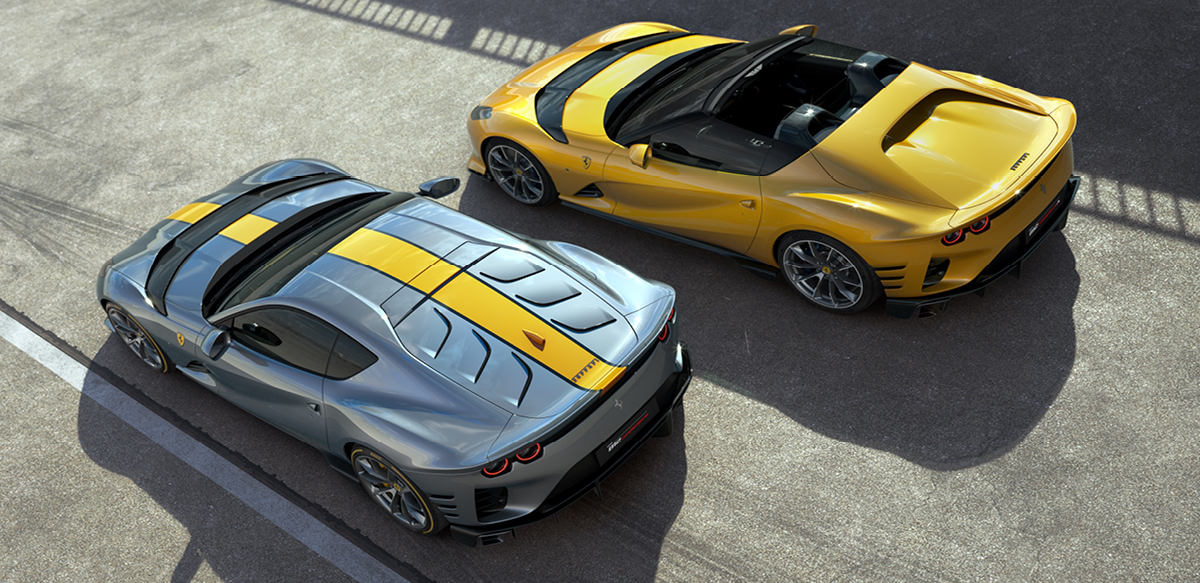 Dreaming is Free
Ferrari will build 500 of the 812 Competizione coupes and 312 open Competizione A models. The coupe's starting price was quoted by Ferrari to Top Gear as 499,000 euros in Italy, or about $564,000 at current exchange rates, not including taxes and other fees. The Competizione A was quoted at 578,000 euros, or about $653,000.
Did we mention that all have been spoken for? Well, as always, dreaming is free, and nobody gives more reasons to dream than Ferrari.