An Italian Festival of Cars
With Monterey Car Week just weeks away, those attending should make room on their schedules for Concorso Italiano on August 19. For those who might be unfamiliar with the world's largest gathering of Italian thoroughbreds from Alfa Romeo, Ferrari, Lamborghini, Maserati and six other marques, we present the reasons you should have a look at what could more accurately be described as an Italian automobile festival.
Taking place on the fairways of the Bayonet Golf Course in Seaside, California, Concorso Italiano each year hosts nearly 700 classic and exotic cars and Italian motorcycles (yes, seven hundred). Most are Italian, but the event also features a category for non-Italian classic and exotic machines. Concorso Italiano owner Tom McDowell, who describes himself as simply "an Italian Car enthusiast," confirmed that this year's event may get close to that 700 number.
Here's the first thing that makes this even so unique: Although "concorso" is in its name, cars need not be in concours-winning condition to participate. McDowell and others look at every application. But whether you have an Alfa Romeo Spider or a Ferrari 458 Italia Spider, don't let a few paint chips or other signs of driving enjoyment stop you from exhibiting the car.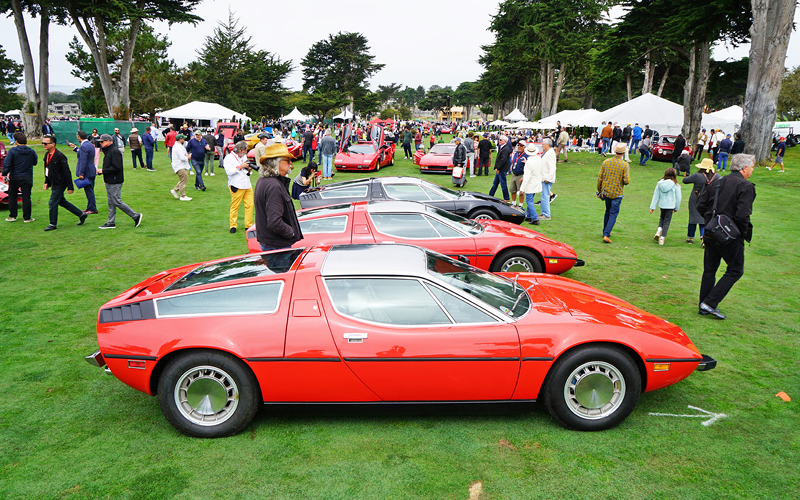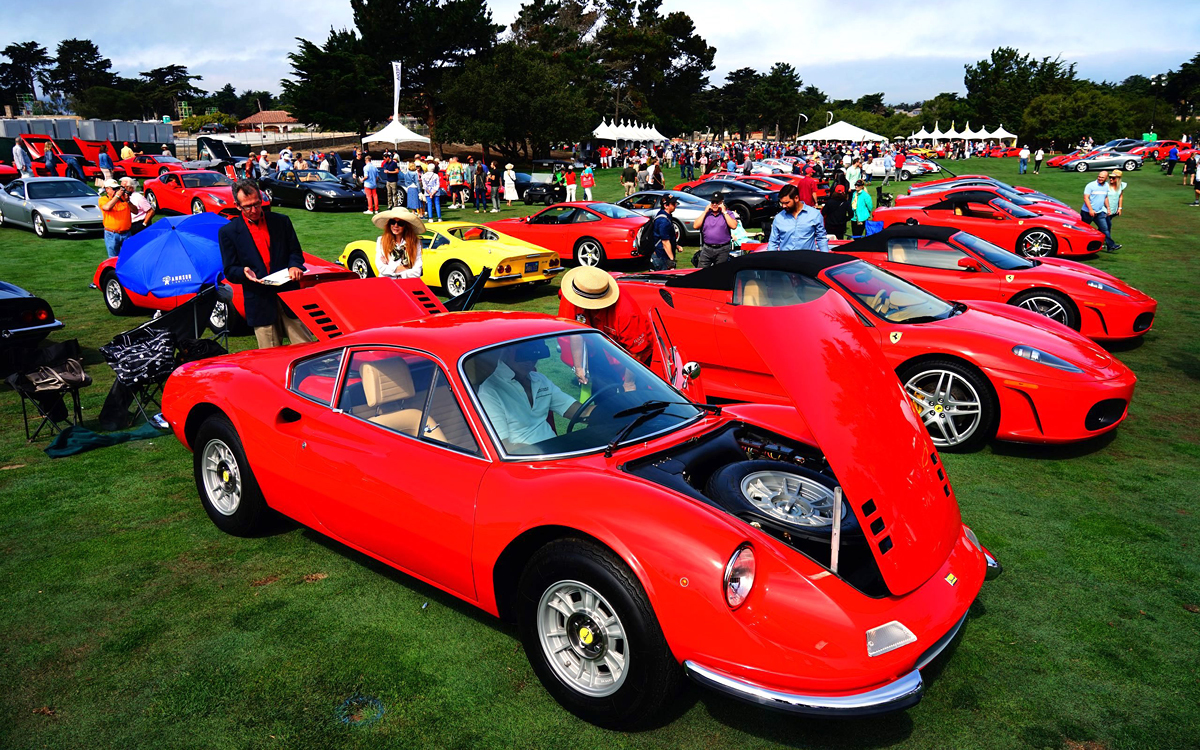 Lamborghini's 60th in the Spotlight
Since the Concorso Italiano is celebrating the 60th anniversary of Lamborghini, among other important car dates, the more the merrier for this marque. McDowell confirmed that the Concorso will have special displays for Lamborghini's 60th at the show as well as in the event's magazine that's distributed to all spectators, exhibitors, and media.
The event is also recognizing milestones for other cars, including the 70th anniversary of the Lancia Appia; 60th anniversary of the first Maserati Quattroporte, and 50th for the Fiat X1/9 and Maserati Merak. There's also a special spotlight for a cousin of the Merak, aunique French-Italian mashup, the Citroën SM. The "M" stood for the Maserati V6 engine, which was the very reason Citroën purchased Maserati in 1968. The same engine would then be used in the Merak.
McDowell says it takes "a whole lot of judges" to handle the Alfa, Ferrari, and Lamborghini show fields, while the other seven marques need just one or two. Judges choose a top-10 from each marque, and from that group a Best in Show is chosen.There are also about eight other special awards presented. Best in Show for the 2022 Concorso Italiano, went to a 1967 Bizzarrini 5300 Strada owned by Billy and Tisa Hibbs of Tyler, Texas.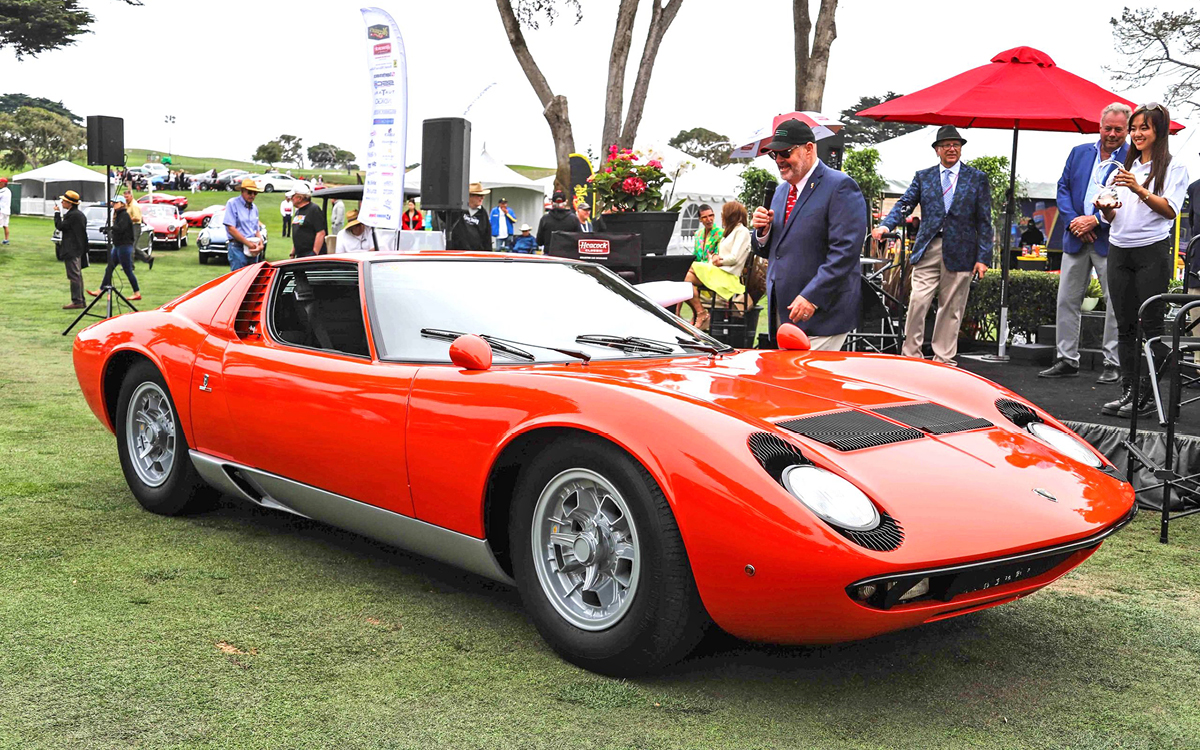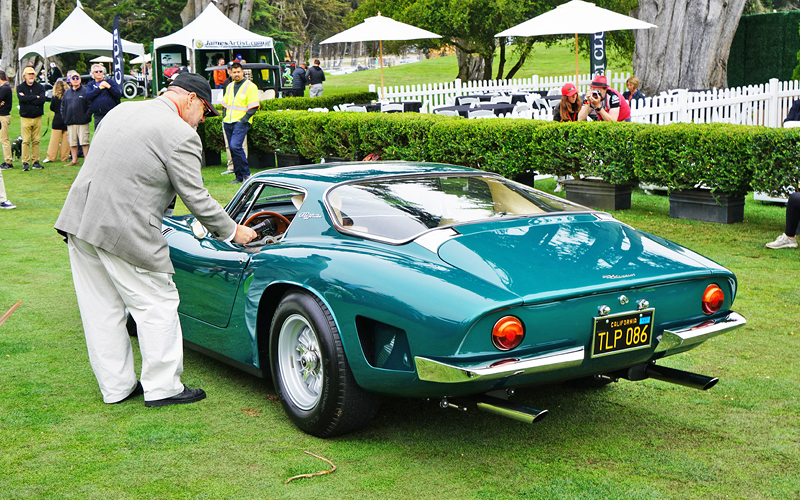 Happy Birthday, Lamborghini!
Premier Financial Services will have a booth at the event, and we're looking forward to seeing some of the clients we've worked with over the years. We've had the privilege and pleasure to help clients take the wheel of Lamborghini's foundational classics like the 400 GT, Islero, and Miura, the incomparable Countach, plus today's Huracán, Aventador, Urus, and more.
Concorso Italiano does not limit the number of cars entered under each marque. "That's been one of the Concorso's strengths over the decades," says McDowell.
Retired from investment banking and business consulting, McDowell purchased Concorso Italiano about 14 years ago. He moved the event back to a golf course after it had been relocated to an airport's tarmac by the previous owner. The next big change was switching the event day from Friday to Saturday, thus avoiding a conflict with The Quail, a Motorsports Gathering and making it possible for more people to attend.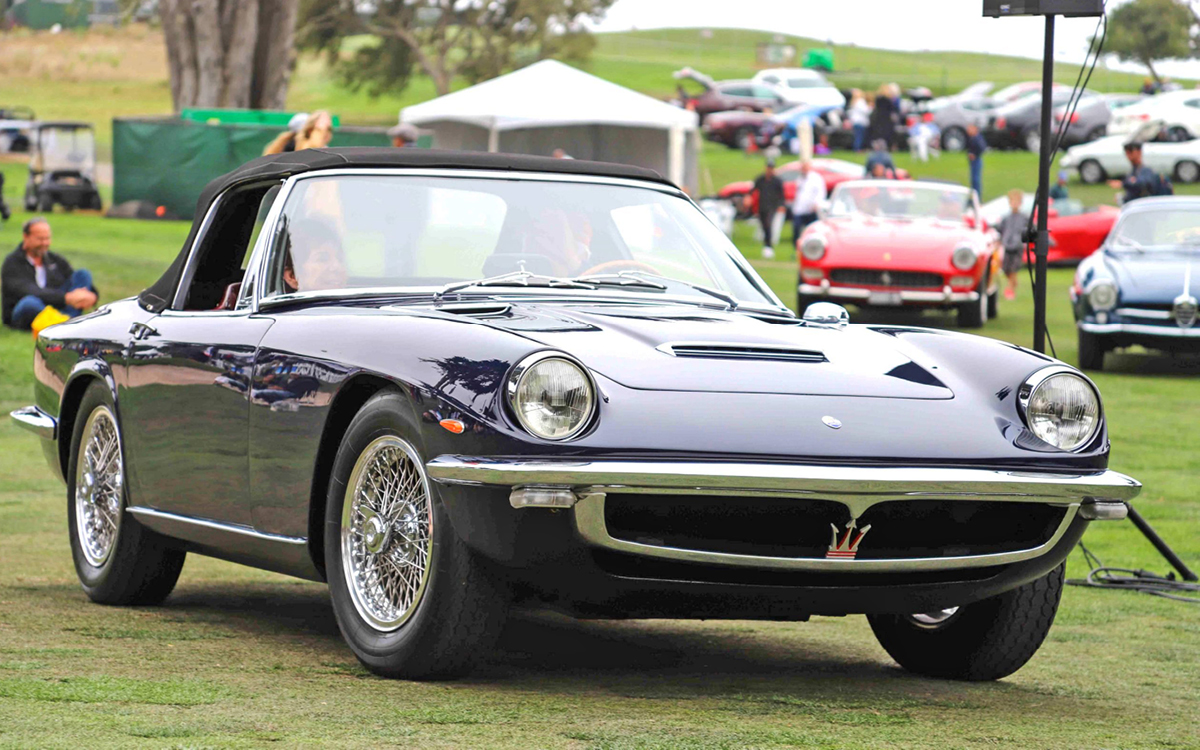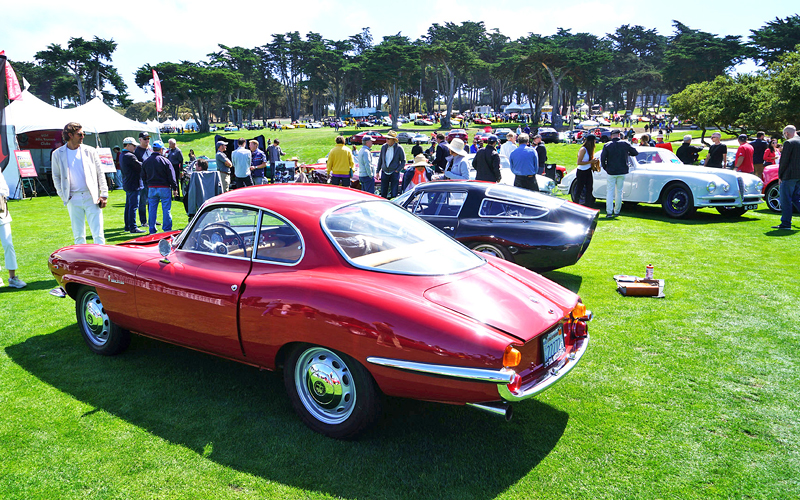 An Italian Festival Like No Other
Those attending Concorso Italiano can expect a celebration of all things Italian, including food, fashion, and musical performances, plus on-stage interviews with renowned automotive collectors and industry designers. Journalist Matt Stone serves as the event's Master of Ceremonies.
Exhibitors can register cars for $275 (motorcycles are $130). Spectator admission is $310, which, if you like to do math, works out to about 50 cents for each car you can see. Various hospitality and food packages are also available to make a complete day of it.
Notably, McDowell says that a pre-Concorso event on Wednesday August 17th donates all proceeds to Habitat for Humanity. Exhibitor online applications and spectator ticket ordering forms include a space to donate directly to this cause. Several facets of the event day also donate all proceeds for Habitat for Humanity.
If you're going to Concorso Italiano, be sure to stop by the Premier Financial Services booth to say hello. We speak Italian – Alfa, Bizzarrini, Ferrari, Lamborghini, Lancia, Maserati, and more.