5,000-pound SUV acts like a rambunctious 3,500-pound sports car
Most customers for the high-end performance marques know very well that before a new model ever hits the streets, an even higher-performance variant (or two or three) is in the works. Lamborghini is no stranger to this tactic, with all its recent models following that path. Naturally, Lamborghini's Urus SUV was next in line.
Was the original Urus not fast enough for you with its 641-hp twin-turbo 4.0-liter V8? For 2023, Lamborghini revved up performance further with a 657-hp tune for the same engine, plus other tweaks, and renamed the car Urus S. Lamborghini did something similar with its Miura S more than half a century ago.
Take same engine, add a complete suspension re-work for max handling, more carbon fiber in the body, special Pirelli tires and you get the Urus Performante.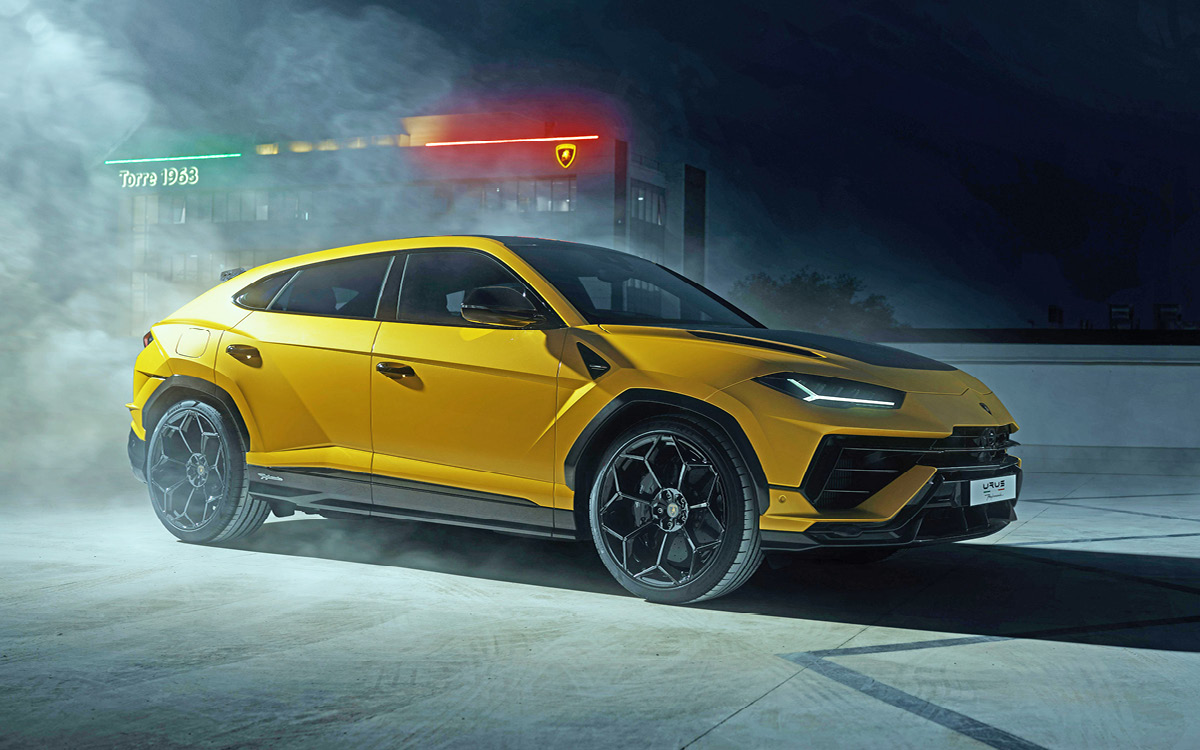 SUVs Rule. Just Check the Balance Sheet.
We would credit Mercedes-Benz for igniting the high-performance SUV trend with its ML55 AMG more than 20 years ago. Some scoffed at the idea of such a vehicle at the time, but other automakers followed suit. Porsche's huge success with the Cayenne proved that a company known only for sports cars could set a benchmark in the growing performance SUV niche.
Even though Porsche and Lamborghini were by then under the same big VW Group umbrella, it seemed blasphemous to think the Italian maker of stealth jet-style exotics would build an SUV. But here we are. Is it any surprise that the Lamborghini Urus and Aston Martin DBX are those automakers' best sellers, or that demand for the Ferrari Purosangue is outstripping the planned production?
Demand alone, however, cannot turn an SUV into a sports car. That takes a whole lot of solid engineering and help from electronic chassis tech.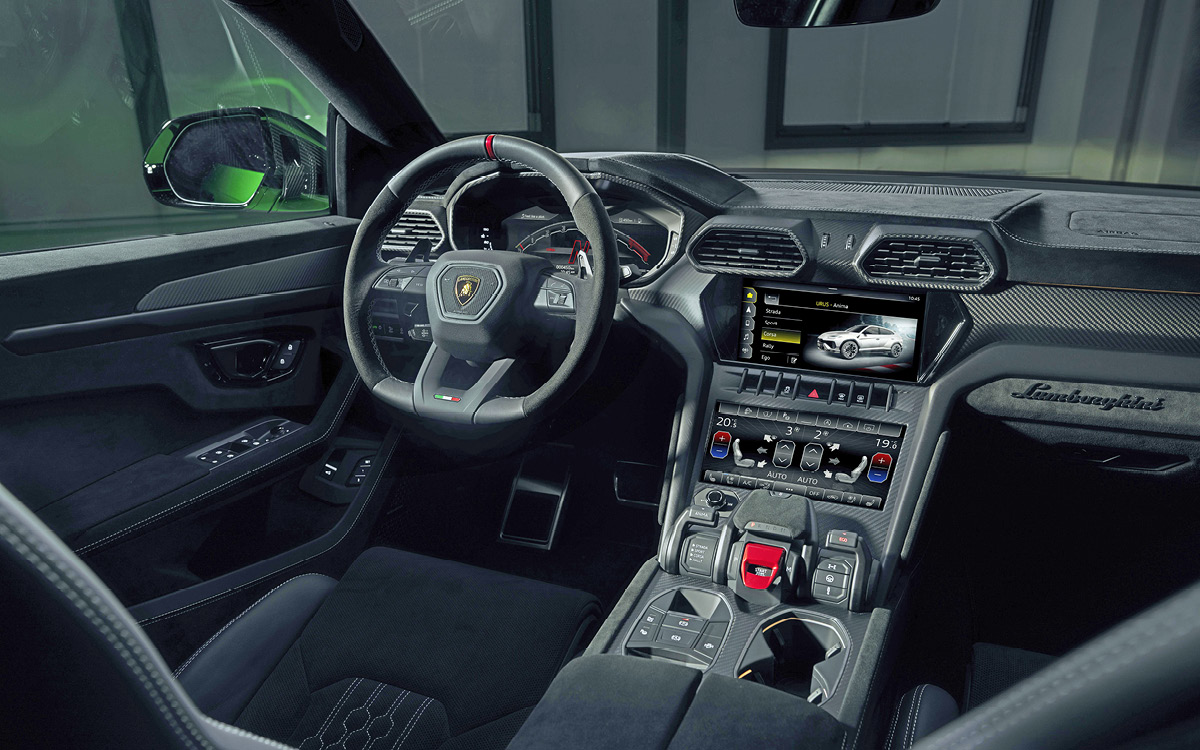 Porsche In Its Soul
Lamborghini bills the Urus as "the first Super Sport Utility Vehicle in the world," and it has proven itself to be one. But the higher-end Porsche Cayenne models legitimately got there first, and it's from shared Cayenne hardware that the Urus emerges.
Just as Lamborghini and Porsche successfully crafted very different SUVs from the same basic parts, Lamborghini has made the Urus Performante a very different kind of vehicle than the Urus S. You can forget about any pretense of trail driving; the Urus Performante is for pavement and track only. Is its $269,000 starting price worth the $35K jump over the Urus S? Let's see.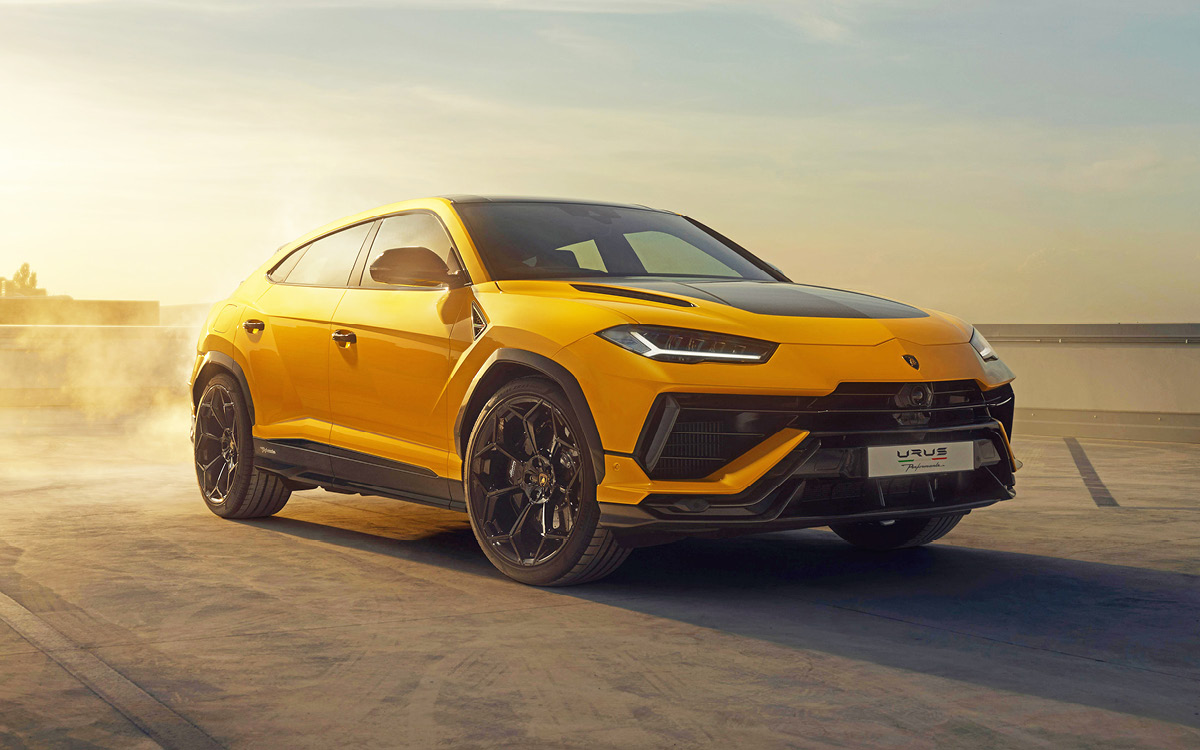 Fuzzy Math
Lamborghini claims a 104-pound weight reduction for the Performante versus the Urus S, but take that with a grain of salt. Most drivers would never notice a two-percent weight reduction from a 5,000-pound vehicle that has 657 horsepower. Also, as most Urus Performante customers are likely to load up on options, that weight reduction would be erased. Motor Trend noted that its optioned-up Urus Performante was 62 pounds heavier than a previous Urus it had tested.
That reduced weight cost more lira thanks to extensive carbon fiber in the body and aero parts, along with an Akrapovic titanium exhaust system. More effective for performance than the weight "reduction" is a lower (higher numerical) axle ratio.
The eight-speed automatic transmission and all-wheel drive are still present. Speed? Plenty. A 3.0-second 0-60 dash and an astounding 11.2-second quarter-mile at 122 mph should satisfy most. According to Motor Trend, nine available performance SUVs can run in the 11s. They'd probably make an entertaining NHRA drag racing class.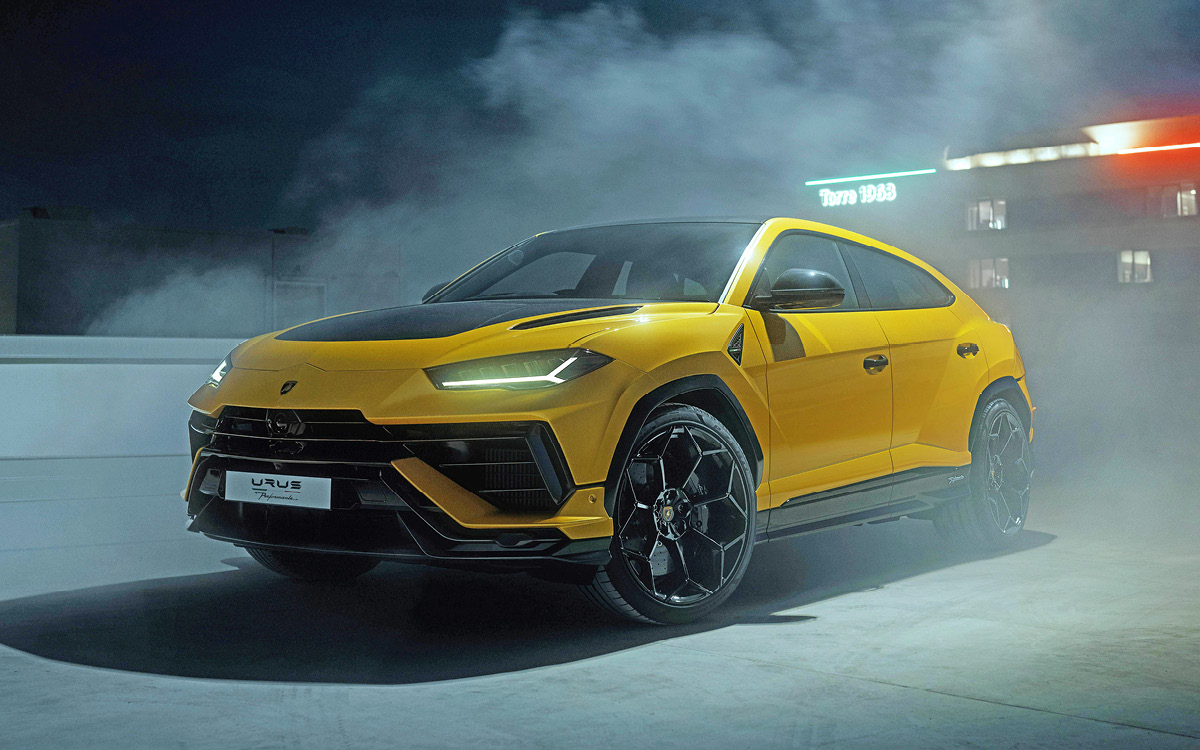 Rough Ride
Lamborghini buffs are quick to accept certain trade-offs in ride and everyday drivability in the track-tuned versions of the sports cars, but will that hold true for the SUV? The Urus Performante gives up the "S" models height-adjustable electronically adaptive air springs in favor of coil springs. It rides nearly an inch lower than a Urus S with that model's suspension set to "normal."
The Urus Performante keeps the active anti-roll bars, torque-vectoring rear differential, and rear-wheel steering system, and Lamborghini has tuned the chassis bits and tech specifically for this sportier variant. The center differential sends more torque to the rear axle than on the standard Urus. The Anima ("spirit") drive mode selector eliminates modes from the Urus S that facilitate various slippery surfaces and instead offers Rally, Strada (street), Sport, and Corsa (track) settings. Rally mode tailors the hardware and software to allow some tail-out driving, should you like to frighten passengers and yourself.
The Pirelli P Zero Trofeo R summer performance tires developed specifically for the Urus Performante are meant to stay out of the cold, rain, and snow, so this is not a vehicle for the U.S. Postal Service. A tire change (or vehicle change) would be required for winter driving. Carbon-ceramic disc brakes are up for some track driving.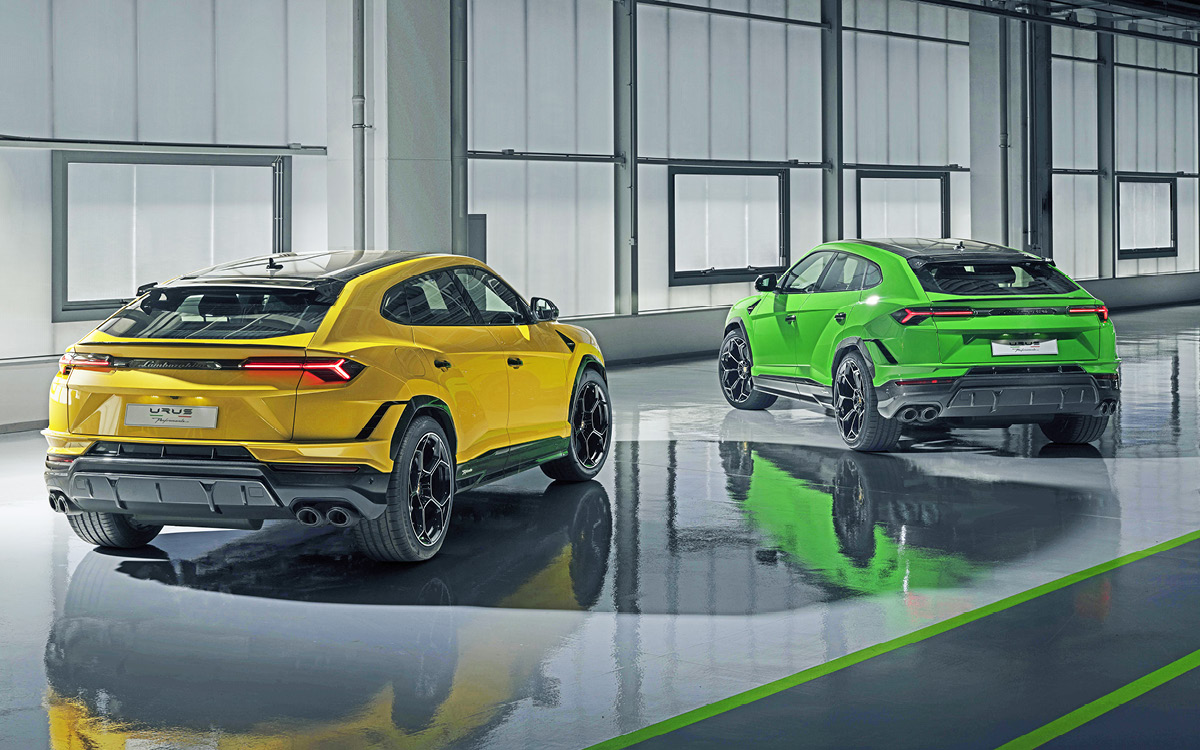 Is the Lamborghini Urus Performante for You?
Consensus from auto media is that the chassis tuning tweaks to the Urus Performante turn Lamborghini's super sport utility vehicle into a slightly more super sport utility vehicle. Motor Trend recorded 1.07g on its skidpad test, an astonishing achievement for a large 5,000-pound vehicle. The standard model did 1.01, so not a big difference there.
And, that extra bit of grip will cost you with an "extremely stiff ride," according to Motor Trend. Or, as Car and Driver put it, "This also makes it a bear to tolerate around town, where the passage of time and heavy trucks does pavement no favors."
Color Me Pricey
Lamborghini Urus customers probably won't bat an eyelash at the $1,300 gas guzzler tax triggered by the 16-mpg combined fuel economy rating. After all, that tax is just 12 bucks more than you'll pay for one of the Urus Performante's lower-priced options, the black brake calipers. And if you like the 1970-ish Viper Green paint you see in some of these photos, that's $19,000 extra. If you're going to choose the hottest, most over-the-top Lamborghini Urus, what's another $19K to really flaunt it?