Mecum sets $217M live car auction record
Mecum Auctions bills its Kissimmee, Florida sale as the world's largest collector car auction, and it lived up to that claim for 2022. Fresh off its record-breaking 2021 auction year with $578M in sales, Mecum's season-opener for 2022 rang up an astounding $217 million in sales.
That makes Mecum the first single auto auction to pass the $200M mark. (In the art world, of course, that can sometimes be one painting!). Mecum blew away its own previous single-auction record of $176M. Chalk it up to having 3,500 cars sold over 11 days and achieving 90-percent sell-through. The 2,954 vehicles sold notched the record for most cars ever sold at a single live auction.
The Kissimmee sale exemplified Mecum's business model, which offers something for everyone in the car hobby, from the family cars you remember as a kid to the supercars you dreamed of as a kid and collect today.
Here's the top-10 Mecum sales:
1965 Shelby GT350R prototype (Lot S160) at $3,750,000
2020 McLaren Speedtail (Lot S146) at $3,300,000
1992 Ferrari F40 (Lot S150) at $2,750,000
1955 Mercedes-Benz 300SL Gullwing (Lot S162) at $2,640,000
1951 "Hirohata" Mercury custom (Lot S152) at $2,145,000
2016 Pagani Huayra (Lot S115) at $2,117,500
(Tie) 1967 Shelby 427 Cobra Roadster (Lot F171.1) $1,430,000
(Tie) 1936 White Model 706 Glacier National Park Tour Bus (Lot S132) $1,430,000
(Tie) 1994 Porsche 911 Turbo (Lot S164) – $1,430,000
(Tie) 1961 Mercedes-Benz 300SL Roadster (Lot F143) – $1,375,000
The #1 car was an American legend, the first-built 1965 Shelby GT350R, which is one of the most significant cars in the Shelby stable. Its $3.75M price (with fees) edged out Mecum's own sale of the 1968 "Bullitt" Mustang by $100K at Kissimmee in 2020 and now stands as the most expensive Mustang ever sold at public auction.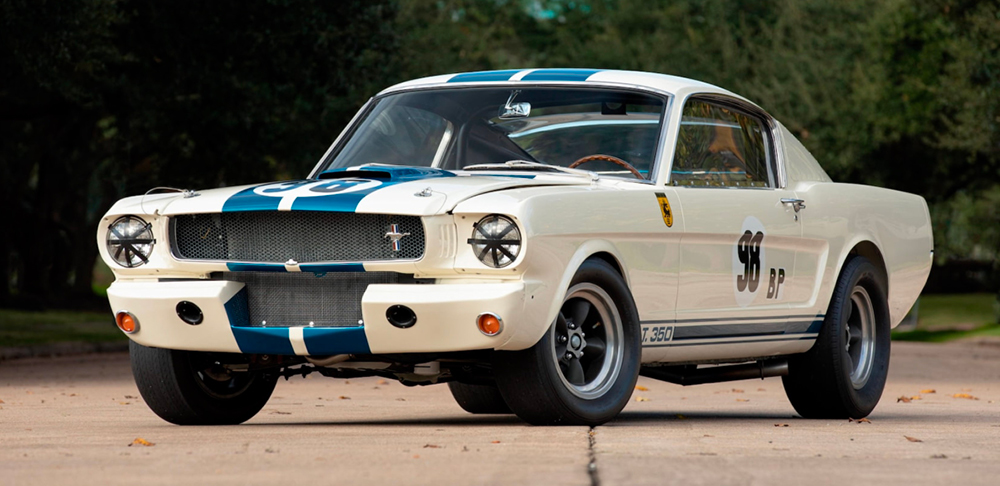 This Shelby GT350R, was the first of these factory racers built and became a Shelby factory team car and engineering test bed. Driven extensively by Ken Miles, Bob Bondurant, Chuck Cantwell, Peter Brock and Jerry Titus, this special Mustang took more than 10 First Place finishes in B-Production during the 1965 SCCA season. More recently, the car was in the collection of a Premier Financial Services client.
Three of the world's most sought-after supercars filled in the next spots, followed by another American icon and arguably the world's most famous custom, the 1951 "Hirohata" Mercury. Built in 1952 by George and Sam Barris for customer Robert "Bob" Hirohata, the unique Merc sold for nearly double its estimate. The car's fascinating history includes being sold from a used car lot in 1959 for $1,000 and much later restored and displayed at Pebble Beach Concours d'Elegance and also showcased (literally) on the National Mall by the Historical Vehicle Association.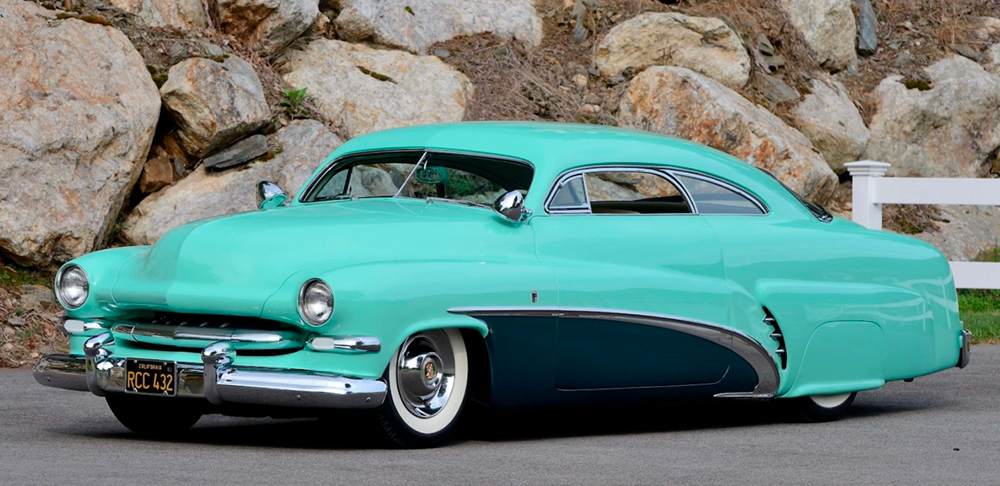 Notably, in addition to three cars tying for seventh place, a 1965 Shelby Stage III 289 Cobra Dragonsnake (Lot F155) tied the 10th– place Mercedes 300 SL at $1,375,000.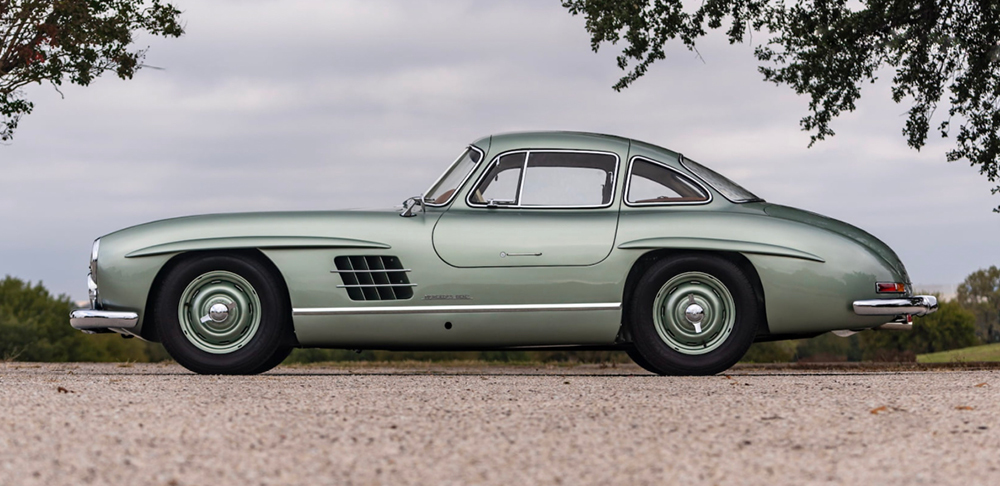 The Mecum Kissimmee auction showed the continuing strength of the Ford GT market, both the 2005-2006 series and the current series. A 2018 Ford GT Heritage Edition (Lot S245) with 7 miles sold for $1.32M, and from the same collection came a black 2006 model (Lot S255) for $550K and a 2005 version (Lot S254.1) with 255 miles for $495K. A 2017 Lamborghini Aventador LP700-4 Roadster from the same collection with just 161 miles brought $737K.
There were more examples: A Race Red 2019 GT (Lot F181) with just 12 miles on the odometer brought $1.02 million. A 2017 model with just 337 miles sold for $990K, while a 2006 Heritage Edition with 250 miles brought $715K.
Speaking of barely driven supercars, in addition to the McLaren Speedtail in the #2 spot on the top-10, collector Michael Fux sold five other cars. Highlights included a Ferrari SF90 Stradale with 57 miles for $935K and a 2021 Ferrari F8 Spider with 66 miles for, appropriately enough, $660K. That works out to an even $100K per mile.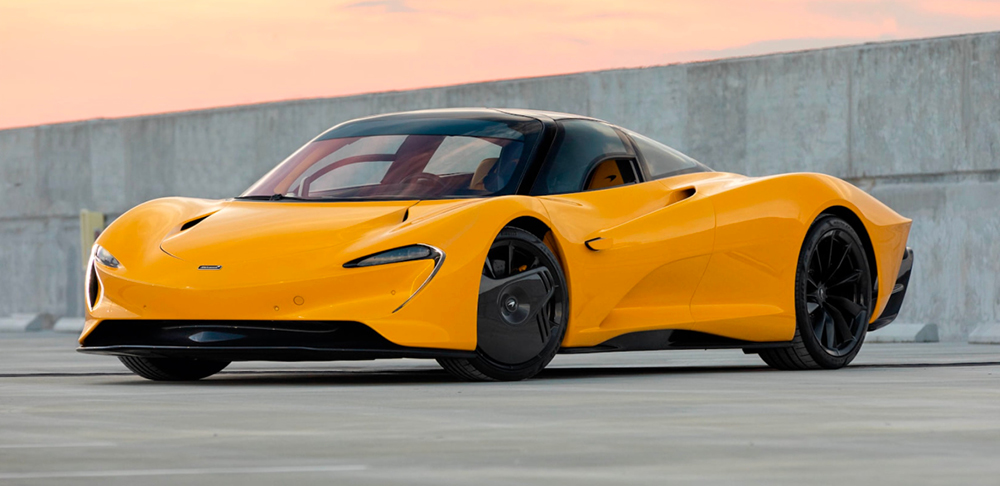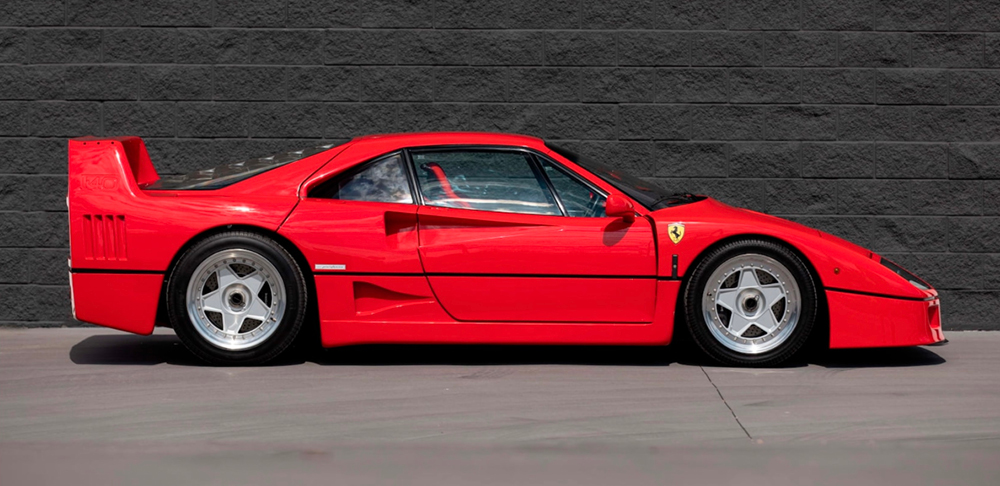 The Porsche 911 Turbo that sold for $1.43M was featured in the 1995 Film "Bad Boys" starring Will Smith and Martin Lawrence. The movie's director, Michael Bay, bought the car and later sold it to Pat Sandstone, a film producer, who kept it until 2005. It was refreshing to see that its several owners enjoyed the car, which showed 34,396 miles.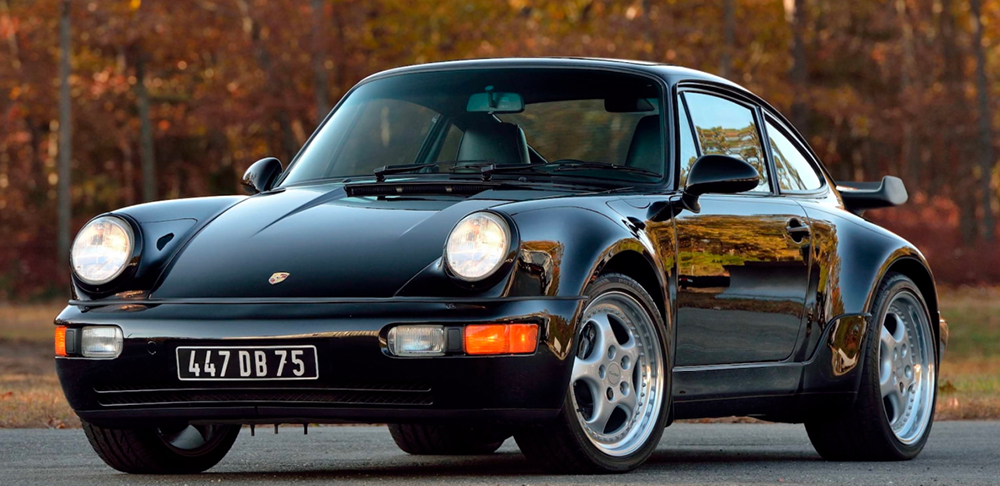 The Mark of Mecum
It wouldn't be a Mecum auction without Corvettes, and Kissimmee had 406 total, enough for their own auction. One nearly knocked the Hirohata Merc down a peg. As of January 19, a 1963 Corvette racer known as "Gulf One" had been bid to $2.4M and was tagged "the bid goes on." Mecum spokesman David Morton confirmed for Premier that "The "Bid Goes On" program provides the consignor with the opportunity to continue to have a vehicle listed on mecum.com for a defined post-auction period. 
The car was one of numerous Vettes from the John Justo Collection, which also included a 1960 racer known as the "Race Rat" that won its class and took 16th overall at the 12 Hours of Sebring in 1960.
Private Collections, Many Tastes
The many private collections offered at Mecum's Kissimmee sale reflected the diverse nature of Mecum auctions in general. Case in point: The Pagani Huayra, one of 100 built, came from the Jackie and Gary Runyon Collection, as did the restored 1936 White tour bus, which ferried visitors through Glacier National Park back in the day. The couple not only collect modern supercars, but also 1960s drag cars, with several built by Tommy "TV" Ivo also selling at this auction. Speaking of television, also selling from this collection was the Barris-built coffin-body "Dragula" dragster featured in "The Munsters" in the 1960s, bringing $473K.
So, yes, in addition to its size and scope, Mecum's Kissimmee auction offers entertainment value that's worth the trip alone. See you next year.