Three's Company, Revisited
McLaren has finally topped its F1. The company recently showed its next Ultimate Series car, the Speedtail, to customers who committed to buying the 106 cars to be built. That's (intentionally) the same number of F1s made, and, like that seminal supercar, the Speedtail puts the driver in the middle, flanked by a passenger seat on either side.
There's truth in the Speedtail name. First, there's the speed – a claimed 250-mph max. And then there's the "tail." A teardrop shape with a 17-foot long body will, for some, recall the Porsche 917 long-tail racers from the early 1970s. Some might also see some 1963-1967 Corvette Sting Ray in the rear quarters.
Hyper Active
McLaren calls the Speedtail its first "hyper GT," as if it needed a category. The carmaker has not released details on the Speedtail's hybrid powertrain, other than its 1,035-horsepower. For any joker who dares chide the McLaren Speedtail for coming up 444 horsepower short of a Bugatti Chiron, take note: the Speedtail weighs 3,153 pounds dry, which is a substantial 1,000+ pounds less than the Bugatti.
The carbon fiber Speedtail is all about the aero. Novel front wheel covers remain still as the wheels turn; cameras replace side-view mirrors and retract for high-speed runs, and carbon fiber flaps flex under air pressure to add downforce as the car goes faster.
Not (Officially) Coming to America
And now, the bad news. As mentioned, all 106 Speedtails to be built are pre-sold, so the £1.75 million + tax starting price ($2.24 million at the current pre-Brexit exchange rate) is a moot point. McLaren chose not to federalize the Speedtail, so American customers can either keep it at their overseas homes or import it here under restrictive "Show and Display" regulations.
Deliveries begin a little over a year from now.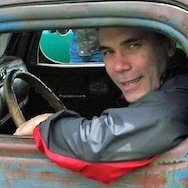 Written by Jim Koscs, Audamotive Communications
For Premier Financial Services