The Cobra's Dazzling Italian Cousin
Upon hearing that a fastback coupe powered by a Ford big-block V8 sold for $173,600 at the Bonhams Quail Lodge auction in Monterey, you might think, "Must be a Shelby." The car was, however, something completely different, yet distantly related: a 1971 AC 428 coupe.
One of 51 made from 1966-1971, along with 29 convertibles, the AC 428 was a close cousin to the AC/Shelby Cobra Mk. III, best known as the Cobra 427. The Cobra, of course, was a collaboration between AC Cars of Britain and Shelby American in the U.S., with Ford as the powertrain supplier.
Today, while the more numerous Cobra 427 can bring well over $1M, its much rarer cousin with Italian coachwork is far more accessible and far more drivable – if much less recognizable.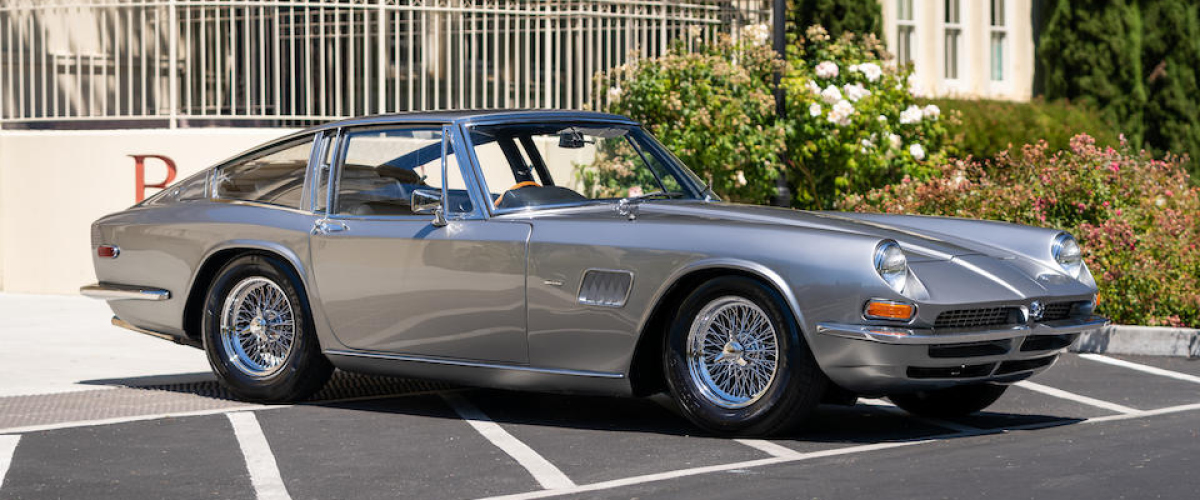 Cousins Across the Pond
While most refer to the Cobra as a Shelby, it was in fact built by AC Cars in England and finished in Shelby's shop. When Shelby wanted to drastically increase performance over the original Cobra, which was powered by Ford's lightweight small-block V8, the answer was Ford's FE big-block V8. The upgrade necessitated a new square and rectangular-tubing chassis with coil-spring suspension, developed with help from Ford.
The resulting 1965 Cobra Mk. III used a street-tune version of the legendary Ford 427 cu. in. engine that powered NASCAR racers and the GT40s that won Le Mans in 1966. Despite the "427" badge, though, 100 or so of less than 350 big-block Cobras built used the cheaper-to-build, milder-performance and easier-to-service 428 cu. in. version that Ford used in its larger cars. The 428-powered cars could still "go like hell" due to their feathery 2,500-pound weight.
In this new fortified chassis with easygoing V8, AC Cars saw an opportunity to build something completely different.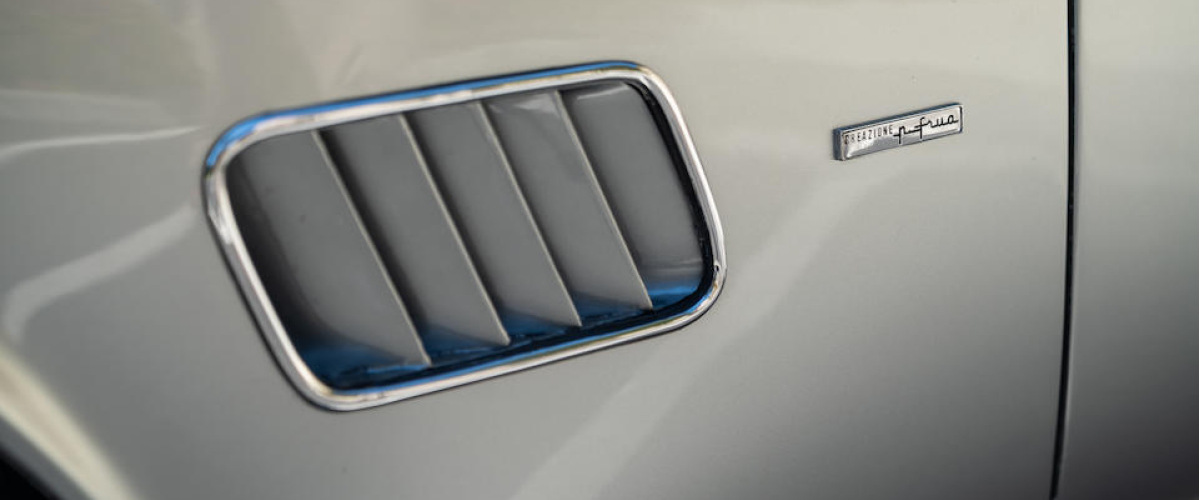 Euro-American Classics
By the mid-1960s, several European boutique carmakers had already proven the concept of combining a homegrown chassis and designer-coachbuilt body with an American powertrain: France's Facel-Vega, Italy's Iso and Intermeccanica and Britain's Jensen were among the best known. The Cobra is usually counted among these cars.
AC Cars extended the Cobra's 90-inch wheelbase to 96 inches and had Pietro Frua in Italy design and build elegant coupe and convertible bodies. The convertible, named AC 428 and also wearing Frua badges, debuted at the 1965 Earls Court Motor Show, while a fastback-styled Coupe was shown at the Geneva Salon the following spring.
Both versions of the AC 428 were rendered in steel, with aluminum used for the hood and trunk lid. In either style, the AC 428 bore a close resemblance to an earlier Frua masterpiece, the Maserati Mistral, which about the same size.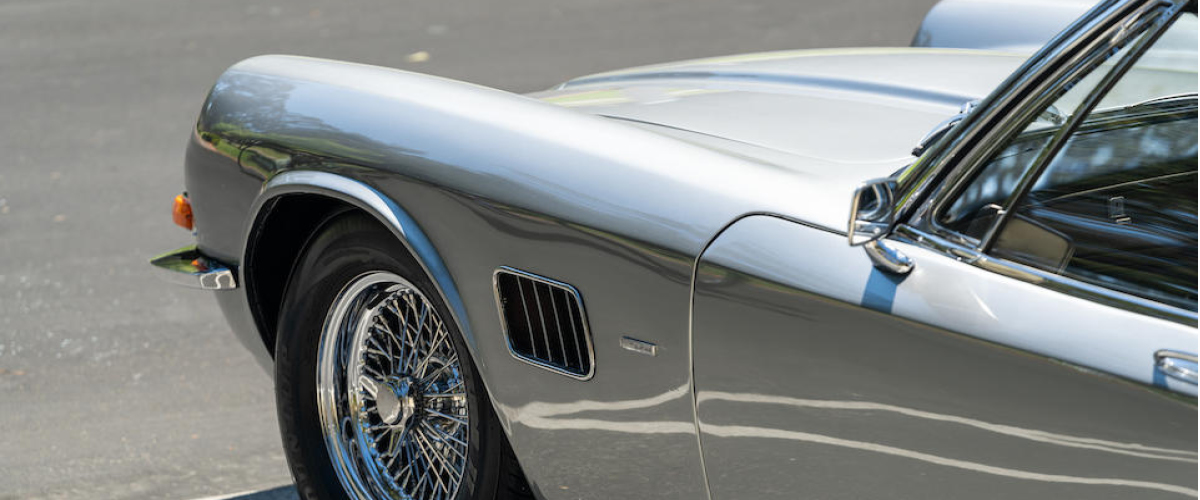 Tire-Burning Torque, Low Weight
The AC 428 was about 600 pounds heavier than the Cobra Mk. III, and almost all had Ford's excellent C6 three-speed automatic transmission. (The basket handle-style shifter in the '71 model sold by Bonhams was from Ford's larger sporty cars, the Galaxie XL and Mercury Marauder.)
The 345-horsepower 428 cu. in. V8 with single four-barrel carburetor used in full-size Ford and Mercury models. While actual net output would have been about 260 hp in today's terms, the 428's long-stroke design (compared to the 427's shorter stroke and wider bore) made for massive low-end torque; 462 lb-ft at a mere 2,800 rpm (about 360 lb-ft net).
That torque was the 3,100-pound AC 428's ace card. Easy, fuss-free performance from the big, reliable V8 and automatic transmission meant you could simply mash the accelerator pedal to rocket from 0-60 in just 6 seconds and through the quarter-mile in about 14.5 seconds.
Acceleration was in the top GT category with Aston Martin, Ferrari and Maserati, while the 140-mph top speed was a bit lower. Most AC 428s, including the car sold by Bonhams, were right-hand drive. A dozen were built with left-hand drive, and just three of those were believed originally sold in the U.S.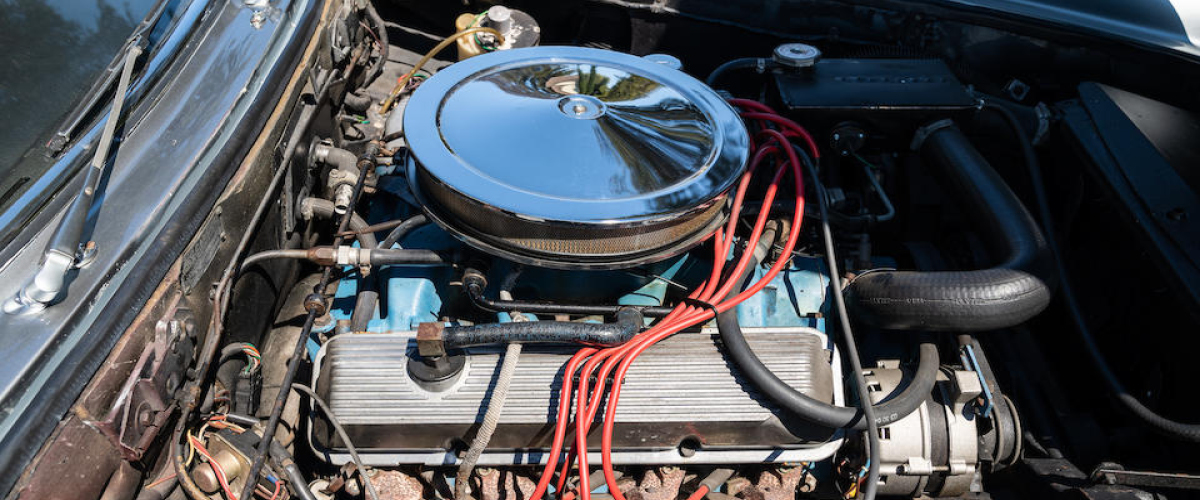 Sales-Proof Price
Price was an issue for the hand-built AC 428, which cost £5,573 in England in 1966, well over the Aston Martin DB6's £4,460. The production process was to blame. AC shipped the chassis to Frua in Italy, which fitted the bodies and shipped the cars back to England to be completed. Sound familiar? A similar long-distance production process resulted in sales-stifling prices for the earlier Italian-bodied Nash Healey and Dual-Ghia (and related) Ghia 6.4L.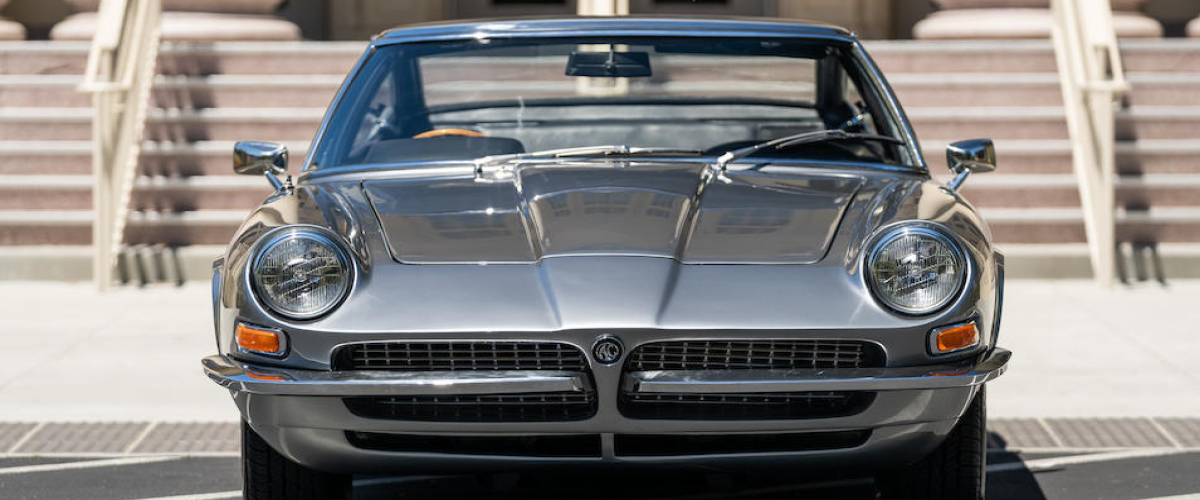 Just 65 Left
Production of the AC 428 lasted until 1973. Today, it remains an intriguing and ageless Italian cousin in the AC/Shelby/Ford family troika. Owners' dedication has resulted in about 65 examples believed to remain.
With such a small population of cars, the AC 428 owner is assured exclusivity on par with the rarest of its contemporaries.