Don't knock the '70s.
One of the most compelling traits of any classic performance car, be it European, American or Japanese, is that it has nothing to prove today. If you're looking for the quickest, fastest and best handling, you want a new car, period.
In that spirit, we offer a preview of a 1977 Ferrari 308 GTB that Mecum will offer at its Monterey auction the weekend of August 13. We covered the final version of this model series, the 328 GTB/GTS, some time ago. It was certainly the best of this model series, but there are solid reasons why you would want one of the early cars in your collection.
The '77 308 GTB offered by Mecum is a low-mile original and looks like it just left the showroom floor. If only humans held up that well after nearly four decades!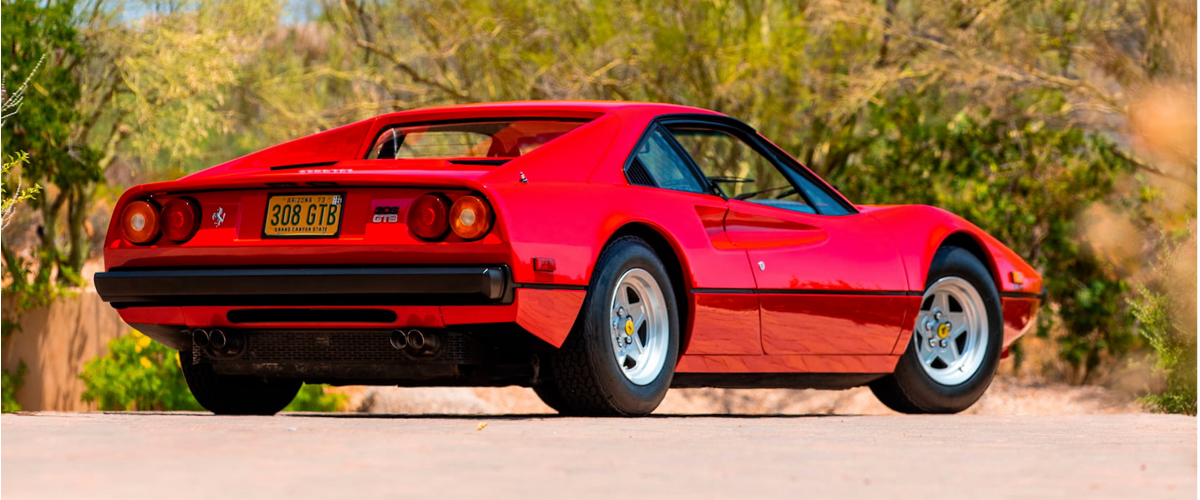 100 Percent Ferrari
The Ferrari 308 series, began with the angular, Bertone-designed 308 GT4 coupe in 1973. This 2+2 seater ostensibly replaced the incomparable V6-powered mid-engine Dino 246 (but seriously, no) and, like that car, wore a "Dino" badge instead of the prancing horse. This first 308-series model earned full Ferrari badge-worthiness in 1986.
It was the stunningly beautiful Leonardo Fioravanti-designed 308 GTB introduced in 1975 (in Europe), though, that truly took the place of the departed Dino 246. The first 808 cars used fiberglass bodies (vetroresina in Italian), and then Ferrari switched to steel by 1977. The 308 GTB was the coupe, and the GTS was the targa-top open model.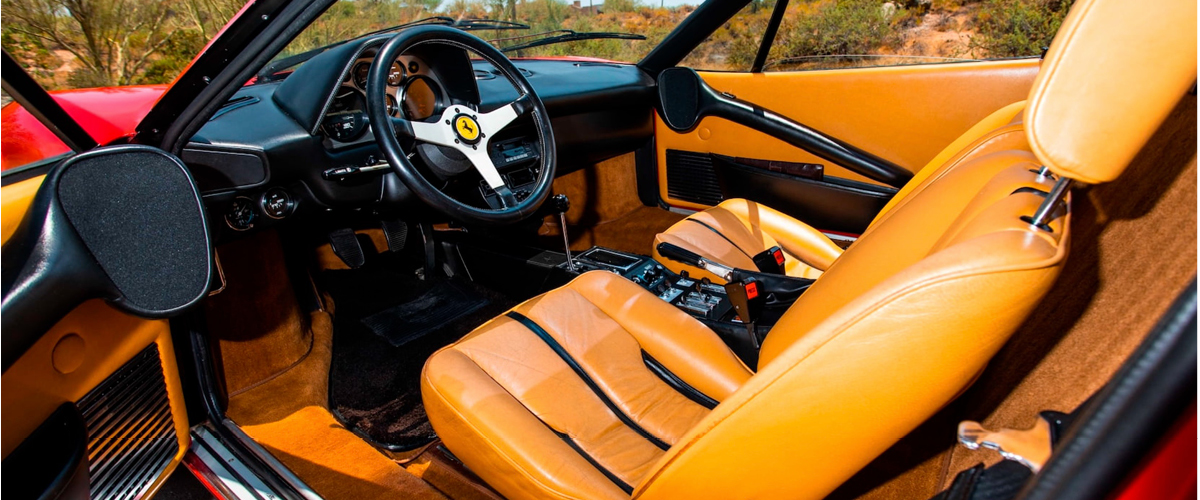 When 240 Horsepower Sounds Like 400
In U.S.-spec trim, the mid-mounted 3.0-liter DOHC V8 in the 1977 308 GTB/GTS, which used four two-throat Weber carburetors, made a claimed 240 horsepower. Zero-to-60 mph was about 7.5 seconds. Not long afterward, the U.S. spec dropped to 205 hp, and acceleration was a bit less rapid. Fuel injection later replaced the Webers, then came four valves per cylinder in the Quattrovalvole models, and finally the 260-horsepower 3.2-liter version of the V8 in the 328 models.
Forget horsepower. Forget 0-60. An early 308 GTB like this 1977 model offered by Mecum, screams for joy through its quad tailpipe tips, sounding more like 400 horsepower. Sounding faster than it's going makes a car more fun.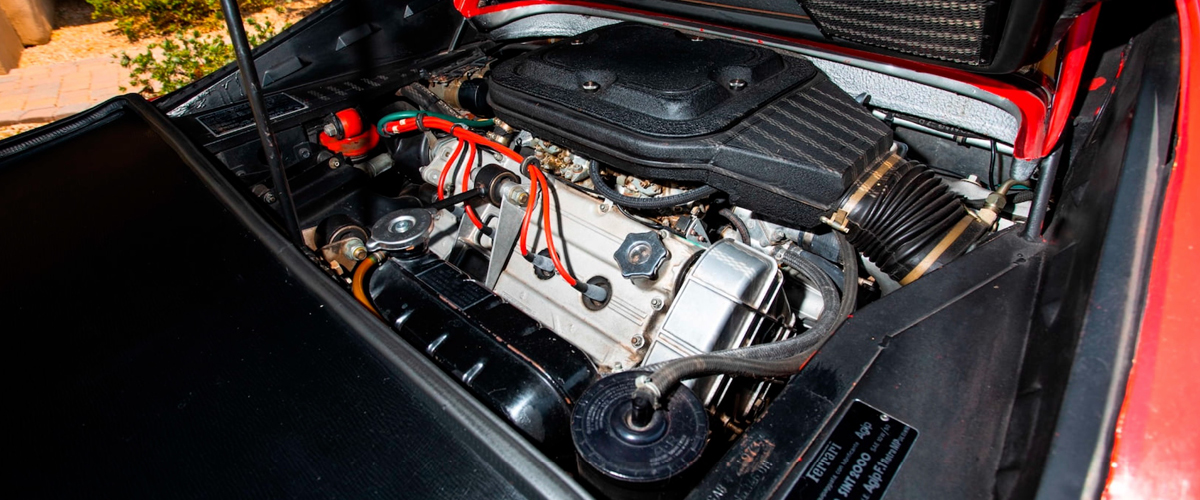 No Fancy Steering Wheel Buttons
The Ferrari 308 GTB is a purely analog car. There are no electronic nannies controlled from steering wheel buttons to give the car unworldly track capability. And, you must shift the manual transmission with a chrome stick poking through the console while working a clutch pedal that some complained was heavy.
The steering has no power assist, but the car was light enough to do without it. Besides, everyone who drove a 308 GTB praised the steering. Get to the gym more often if the effort feels like too much.
If you're driving a 1977 Ferrari 308 GTB and hear someone denigrate 1970s performance cars, just nod politely, smile to yourself and drive on.