New Coupe and Convertible Chase a Shrinking Market
If there's more action in the $75,000-$200,000 range, as Premier Financial Services Midwest Regional Sales Manager Ross Dressel recently noted, one reason is because there are more new cars entering that range. Cars just get more expensive as the years go by, of course, but carmakers are also actively mining this territory.
Mercedes-Benz has been playing in this space for a long time, but a new model called the CLE appears to be an intriguing bet on how customers frame value and prestige in this category. A coupe comes first, to be joined by a soft-top convertible a bit later ("Cabriolet" in Mercedes-speak).
Expect pricing starting at $65,000 for a base CLE300 coupe and shooting past $100,000 for a loaded CLE450 Cabriolet, and then fairly well beyond that level for the unannounced but inevitable AMG versions.
The Mercedes Alphabet
Mercedes-Benz nomenclature can be confusing, a mishmash of alphabet letters and numbers. Let's keep this simple: the "C" in CLE stands for coupe, and the LE has no meaning.
After 2023, the CLE will be the only true coupe in this automaker's lineup. Other "coupes" are either four-door sedans or SUVs with fastback rooflines. For 2024, the CLE will basically replace the E-Class coupe and Cabriolet and, to some extent, the already departed C-Class coupe and the soon-to-depart C-Class Cabriolet. The premium S-Class coupe is also gone, though the high-end CLE models will cross into six-figure pricing that not long ago was the S-Class stomping grounds. The only remaining higher-end Mercedes convertible is the AMG SL.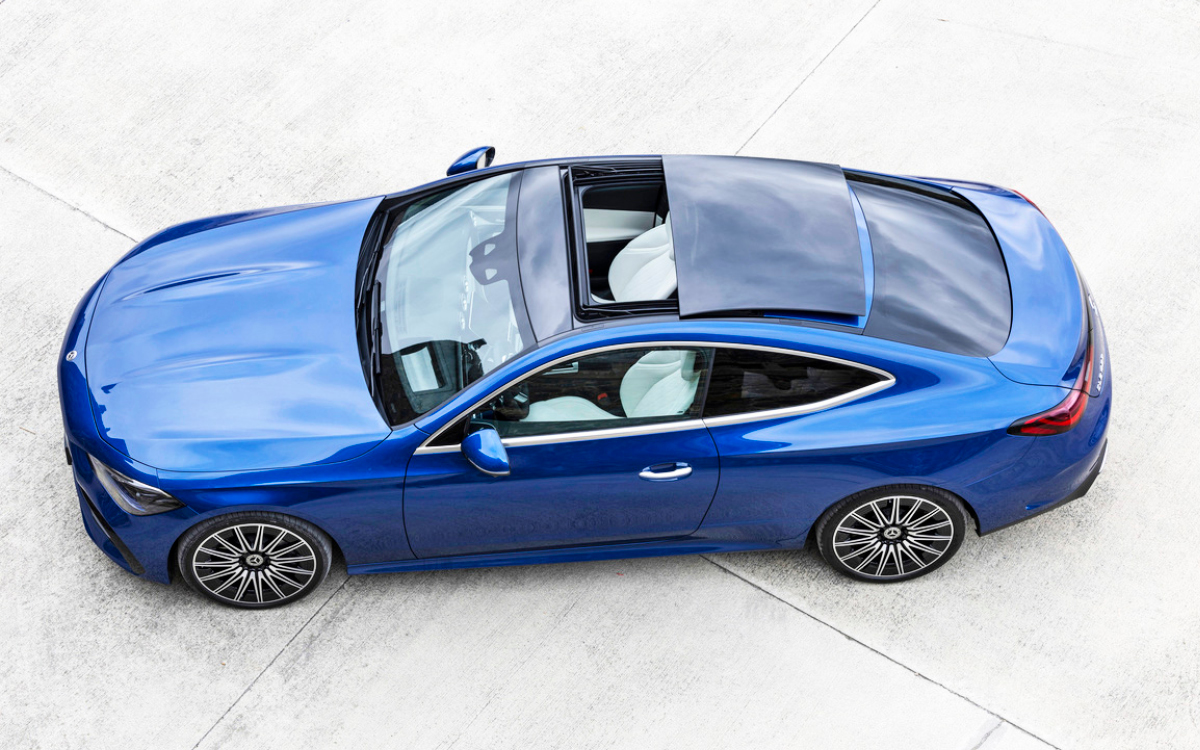 Proven Coupe Playbook
Dimensionally, the Mercedes CLE is a bit smaller than the E-Class coupe, with interior room that the former but less than the latter. Mechanically, the new CLE essentially springs from the new, larger C-Class platform while aesthetically, it draws design cues from the higher end AMG GT four-door "coupe."
Sound familiar? Twenty-five years ago, Mercedes covered a C-Class based coupe with E-Class-influenced design to create the CLK series. The CLK lasted for two model generations and was a major success for the brand. But them the pendulum swung the other way, and Mercedes decided on having separate C- and E-Class convertibles, also adding an open S-Class Cabriolet at the top.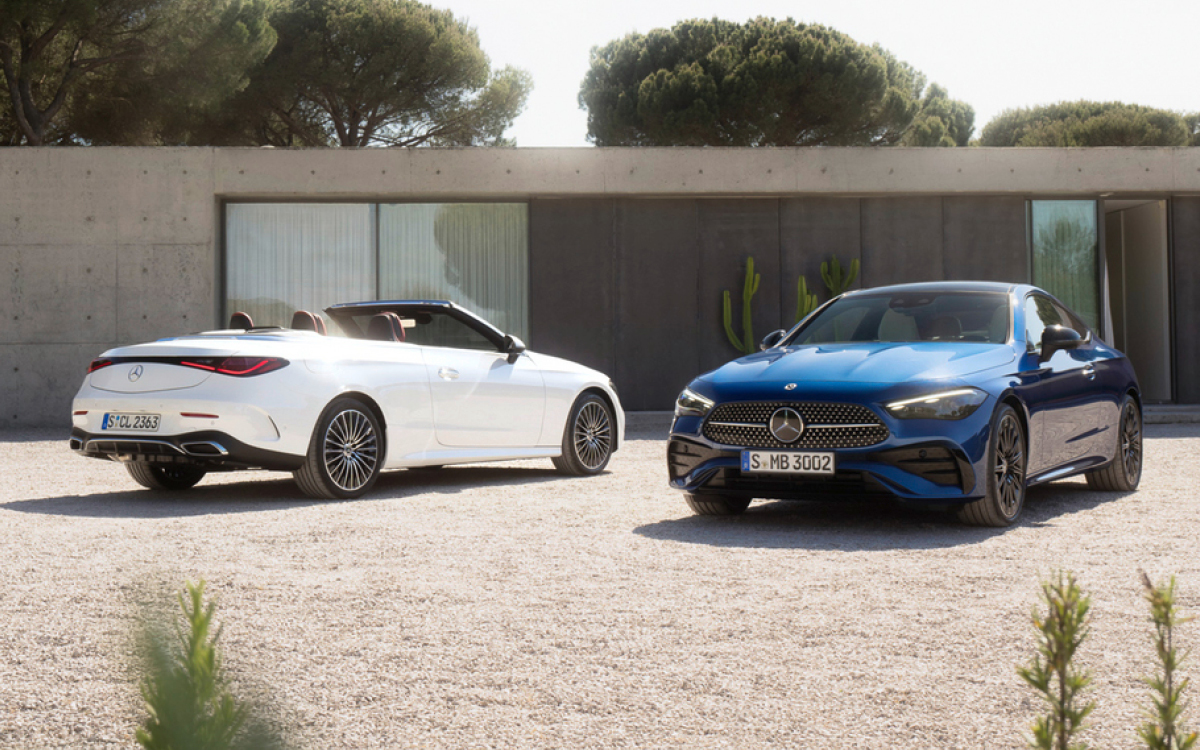 Familiar Parts
Look beneath the CLE and you'll find the same 112.8-inch wheelbase as the new C-Class. That's a bit shorter than the E-Class coupe, but the CLE's 191-inch length and low-profile design gives it the long, lean look that coupe buyers prefer.
The CLE does not get the pillarless roof design of the outgoing E-Class, so it's no longer a "hardtop" in classic American coupe lingo. If you really want that airy feeling, wait for the CLE Cabriolet. Whichever body you prefer, you'll get the adept and agile underpinnings from the C-Class, meaning multi-link front and rear suspension and a typically adept Mercedes ride-and-handling balance. These will be everyday grand tourers, not sports cars.
Anticipating AMGs
Reflective of the auto industry's need to meet high fuel economy standards (especially in Europe), the new Mercedes CLE range will start with the CLE300 with a 255-horsepower turbocharged 2.0-liter four-cylinder engine. The fun gets started until the CLE450, which uses a turbocharged 3.0-liter inline-six serving 375 horsepower and 369 lb-ft. of torque.
For all CLE models, both engines are teamed with a nine-speed automatic transmission and the brand's 4MATIC all-wheel drive system. All CLE's have an ace up their sleeves: a "mild" 48-volt integrated starter-generator hybrid system that adds up to 23 hp and 151 lb-ft. into the mix.
Though Mercedes has not yet announced AMG versions, keep fingers crossed for the AMG 4.0-liter twin-turbo V8 with 500+ hp from the C63 S coupe. (That's just a hope, by the way; there are lesser AMG engines in the family.)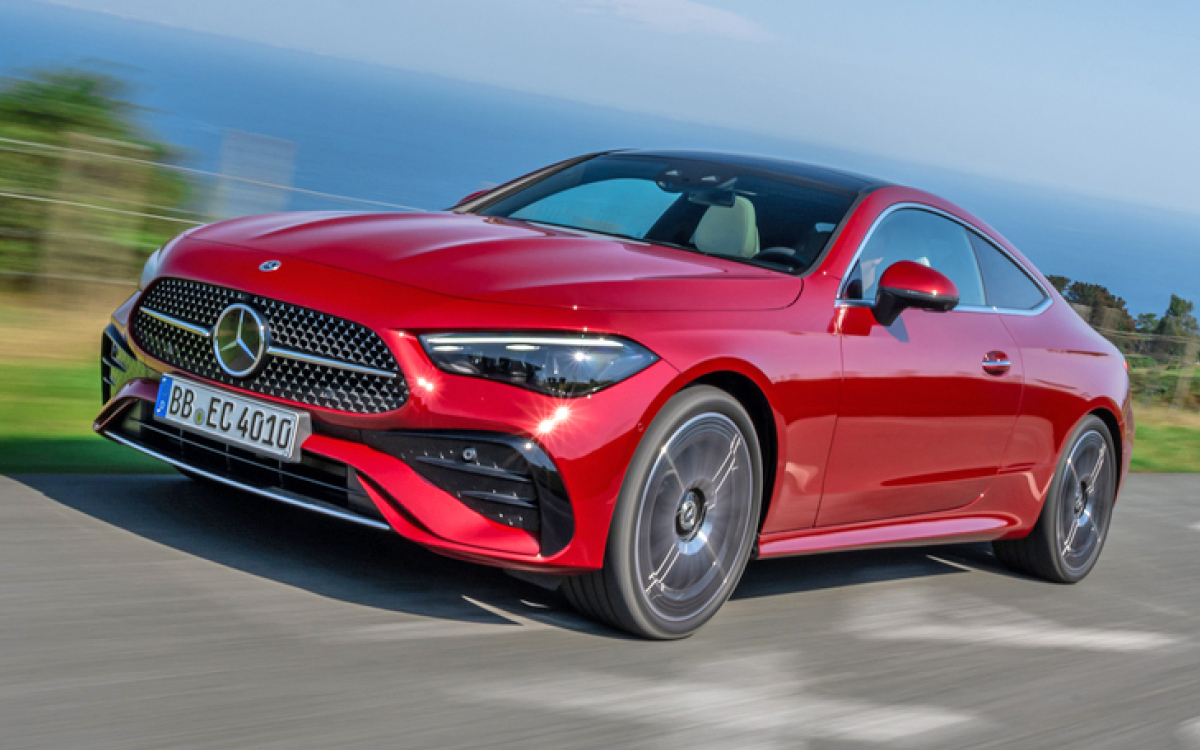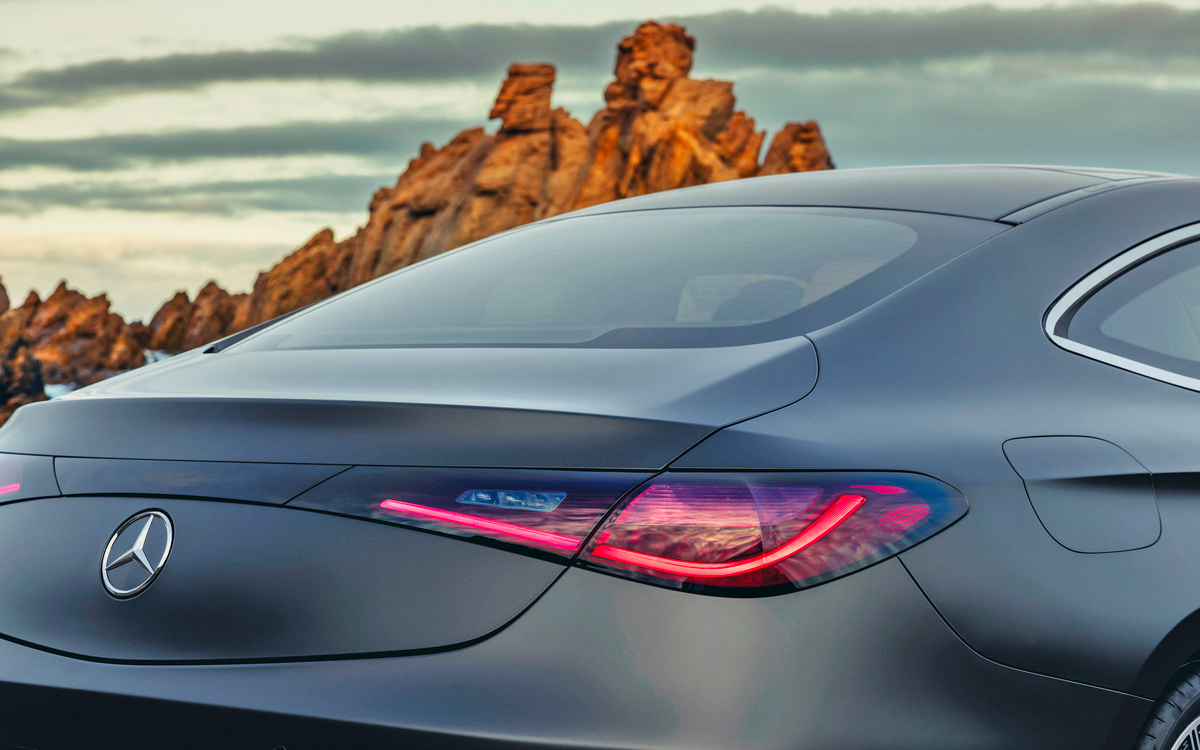 The Sound of Luxury
As photos show, CLE interior luxury will be commensurate with the pricing. It's all digital screens these days, and Mercedes does it better than many. The CLE will have more room than the previous C Coupe, but a bit less than the E. Mercedes promises fun parlor tricks from its third generation MBUX multimedia system, including playing the old Angry Birds game when the car is parked.
Amenities will be on par with the E-Class, plus more goodies likely. That includes a standard Burmester® 3D surround sound system. Have you heard music played in Dolby Atmos®? You'll get it here through 17 speakers.
And how about this? Universal Music Group, the world's largest music label, will allow its artists to base their final mixes on how they sound in a Mercedes-Benz. Be on the lookout for an "Approved in a Mercedes-Benz" seal for your favorite artists' work issued in Dolby Atmos.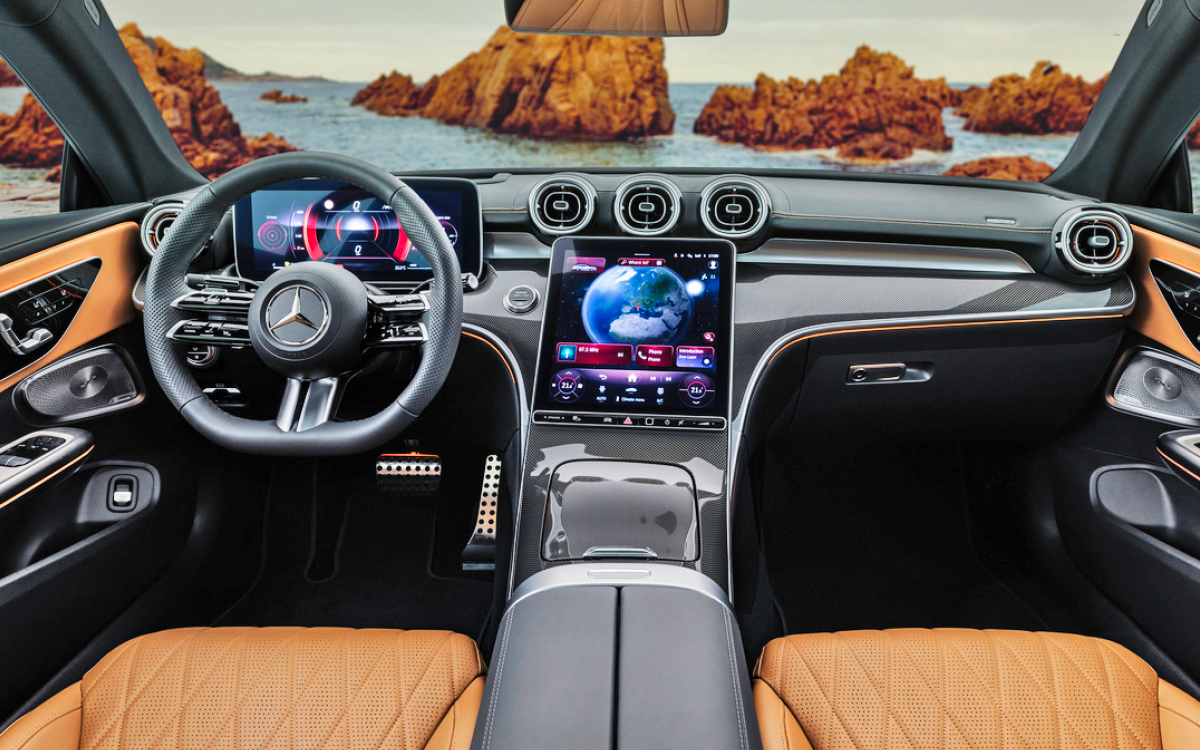 Mercedes Knows Its Customers
Mercedes seems to be going for that "all-rounder" luxury/performance approach with the CLE. That might not seem very exciting to some, but Mercedes has found success with this kind of package for 25 years. Especially in the inevitable AMG versions (when they arrive), this latest coupe and convertible from Mercedes appear to be right on target.