The Ultimate, Ultimate Mercedes Convertible.
With just about every mainstream luxury segment accounted for, Mercedes-Benz has been lavishing much attention on its high-end offerings, with AMG on the performance side and Maybach on the uber-luxury side.
The recently introduced Mercedes-Maybach S650 Cabriolet is the ultimate open S-Class, the kind of car you get when your movie becomes the feel-good summer hit. The $330,000 price makes it the most expensive car in the current U.S. lineup. That is, if you can get one. Mercedes is building just 300, with 75 earmarked for the U.S.
A Word About Maybach
You may recall the Maybach sedans that Mercedes offered from 2002-2012. Maybach had been a Mercedes competitor in the 1920s and 1930s, and was itself an outgrowth of the company that built aircraft engines, including for Zeppelins. The cars were engineering masterpieces, but body design, with a few exceptions, was rather plain compared to other luxury marques of the era. Certainly, Mercedes' own in-house design for the 540K was far more interesting.
After WWII, Daimler absorbed Maybach, which continued to make railway and large industrial engines. In the 1990s, the thinking at Mercedes was that it needed a premium-plus brand to go against Rolls-Royce and Bentley, and so it dusted off Maybach.
Mercedes initially estimated 2,000 worldwide Maybach sales, but in the end sold just about 3,000 over 10 years. Perhaps the biggest sales impediment was that, outside of high-end collector circles, nobody knew what a Maybach was. Mercedes expended considerable marketing effort trying to explain the marque history, but meanwhile, Rolls-Royce and Bentley needed no explanation at all.
Uber Trim Level
After ending Maybach production, Mercedes kept the name as a new sub-brand for super-deluxe versions of its S-Class models. The Mercedes-Maybach S600 sedans ride on an exlcuisve long wheelbase and feature opulent cabin appointments.
You'd be correct in saying the Mercedes-Maybach S650 Cabriolet is yet a different slice of the same S-Class Cabriolet pie from which the other three models are also cut: the S550 and two AMG models, S63 and S65. Both the AMG S65 and Mercedes-Maybach S650 Cabriolet use the same AMG-built 6-liter twin-turbo V12. Its 621 hp and massive 738 lb/ft of torque, channeled through a 7-speed automatic transmission, will whisk you, quite jet-like, from naught to 60 mph in a mere 4 seconds. Go ahead and drag-race that Gulfstream down the runway, because you might win.
The AMG 65 version is starts at a hair under $248,000. The $85,000 or so more for the Mercedes-Maybach S650 Cabriolet goes for the exclusive trim and the luxury of being just one of 300 people in the world driving one.
Like A Custom Interior
Anything in the opulent cabin not covered in leather is probably wood or chrome. Mercedes says the upholstery takes inspiration from its Concept S-Class Coupe show car from three years ago. The interior, with upholstery featuring intricate perforations and diamond quilting, looks about as bespoke as you will find in a modern automobile.
The earlier Maybach sedans borrowed their naming conventions from the yachting world. In two of the color schemes offered, "flowing lines" wood trim encircling the cabin continues rearward to then form the convertible roof boot, a touch said to be inspired by the Mercedes-Benz Style Arrow 460-Granturismo yacht.
The S650 Cabriolet packs all available S-Class features, including Swarovski crystal headlights. The 20-inch Maybach forged wheels are unique to this model.
Three Cheers for the Red, White and Blue
The 75 U.S. customers for the Mercedes-Maybach S650 Cabriolet will get to choose from three interior schemes: Zircon Red exterior with a Porcelain / Black interior, Piano Lacquer Flowing Lines trim and a black soft top; Cote d'Azur Blue exterior with a Porcelain / Saddle Brown interior, Magnolia Nut Brown trim and a beige soft top, or designo Diamond White exterior with a Porcelain / Yacht Blue interior, Magnolia Nut Brown Flowing Lines trim and a dark blue soft top.
"Maybach" badges outside and embroidered or embossed logos inside the car remind you, your passengers and secret admirers that you ponied up for the best of the best. Open a door, and entrance lighting projects the Maybach logo onto the floor. Each car features chrome-plated "1 of 300" lettering on the cup holder, but the cars are not individually numbered.
Your S650 Cabriolet comes road trip-ready with a four-piece set of color-matched luggage, a Maybach-logo diamond-quilted car cover and a Maybach-logo key ring. You even get a certificate signed by Daimler CEO Dieter Zetsche. Oh, and floor mats come standard, too.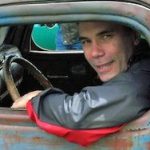 Written by Jim Koscs, Audamotive Communications
For Premier Financial Services
Save
Save
Save
Save