A Supercar to Honor a Racing Champion
The cloy use of "disruptor" as a business term was still a bit into the future when the Acura NSX arrived in the summer of 1990. But that would have been exactly the right word to describe this Japanese supercar, which sent even the most seasoned automotive scribes scouring the thesaurus for superlatives.
Built almost entirely from aluminum and weighing just about 3,160 pounds, the $60,000 Acura NSX forced driving enthusiasts to recalibrate expectations for a car that cost $40,000 less than a Ferrari 348 and $10,000 less than Porsche's all-wheel drive 911 Carrera 4.
As good as the NSX was, it reached a higher peak with the 1999 Zanardi Edition. Commemorating Alex Zanardi's Championship Auto Racing Teams (CART) IndyCar championships in 1997 and 1998 in Reynard-Hondas, just 51 were built. At its Quail Lodge auction this month, Bonhams will offer the #3 car, which has had three owners from new and shows 17,300 miles. The pre-sale estimate is $240,000-$280,000.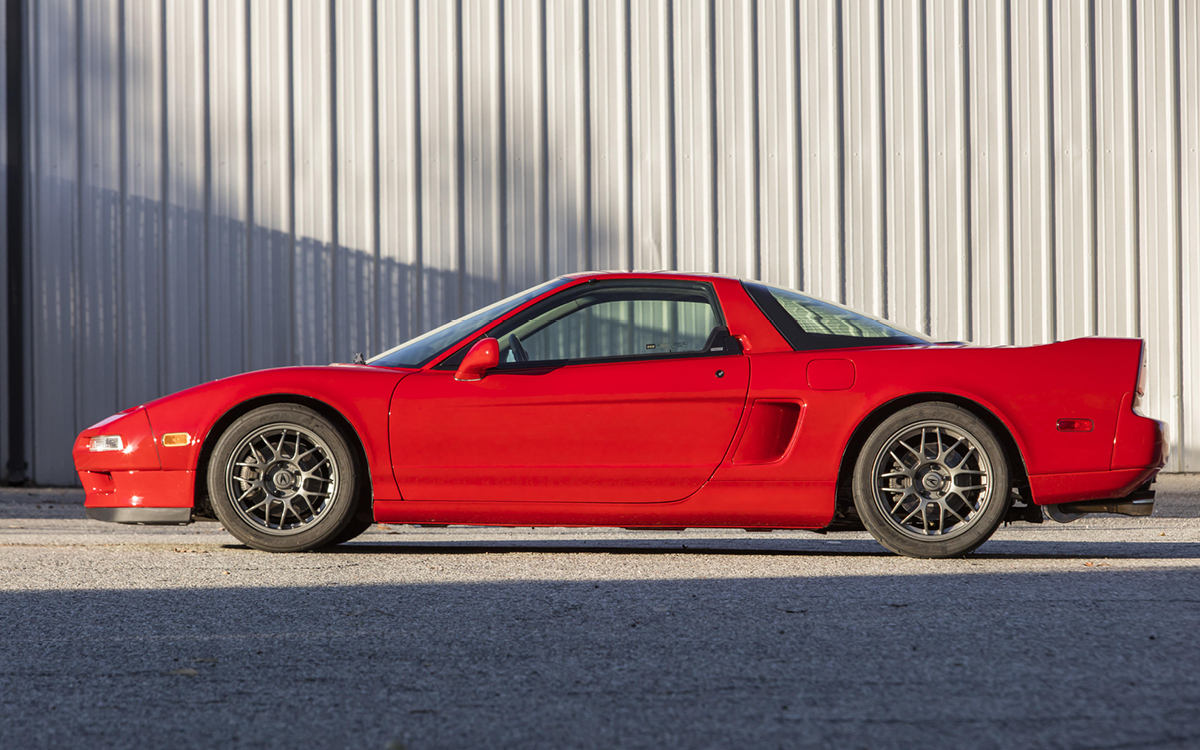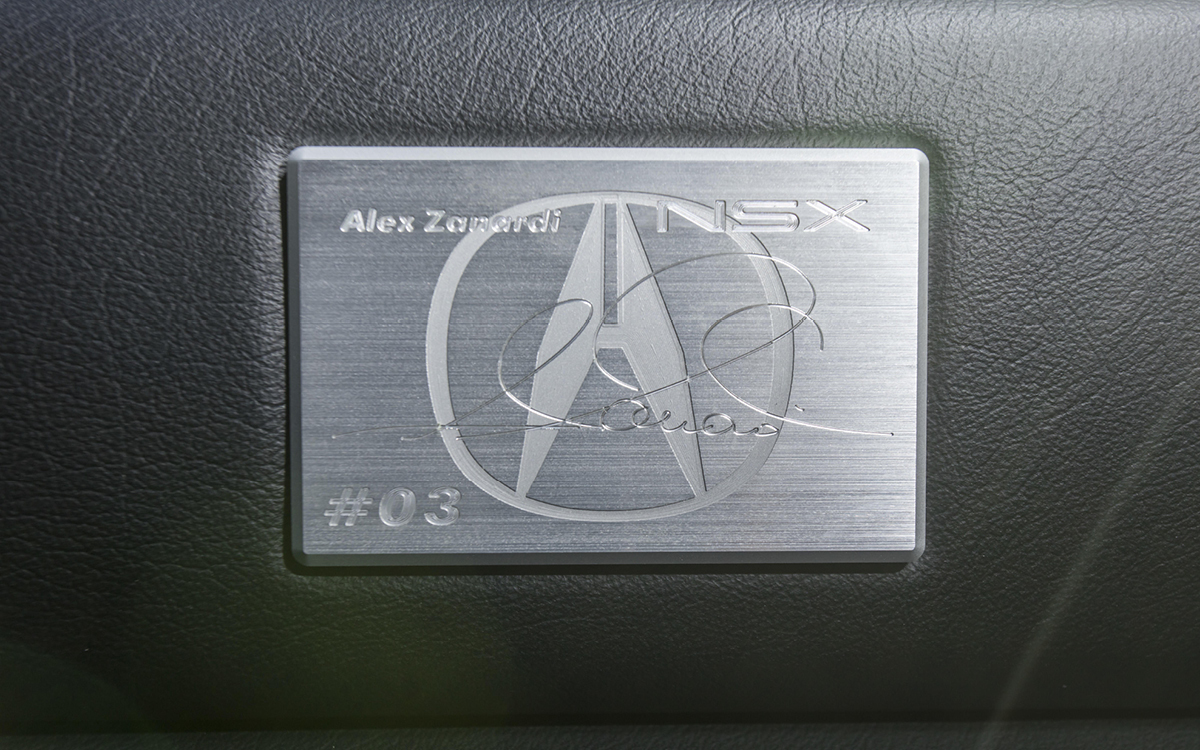 A Racer's Car
Acura was a new name on the auto scene in 1986, a brand created by Honda to sell American customers sport-luxury models priced above everyday Civics and Accords. Acura was not a manufacturer, though. The NSX was a pure Honda, and sold that way in other markets.
The 160+ MPH NSX did not exactly drop out of thin air. In the mid-1960s, while building its first minicars and revolutionizing the motorcycle world with fast and reliable bikes, the company entered Formula One racing as the underdog. Honda won its first race in Mexico in 1965 and won in Italy two years later.
Honda's first Formula One program, though ending after 1968, had already been memorialized in the1966 hit movie, "Grand Prix." James Garner stars as Pete Aron, an American racer who saves his reputation by winning the Italian Grand Prix for "Yamura Motors," a fictionalized representation of Honda. The John Frankenheimer-directed movie was one of the top-10 highest grossing films of the year.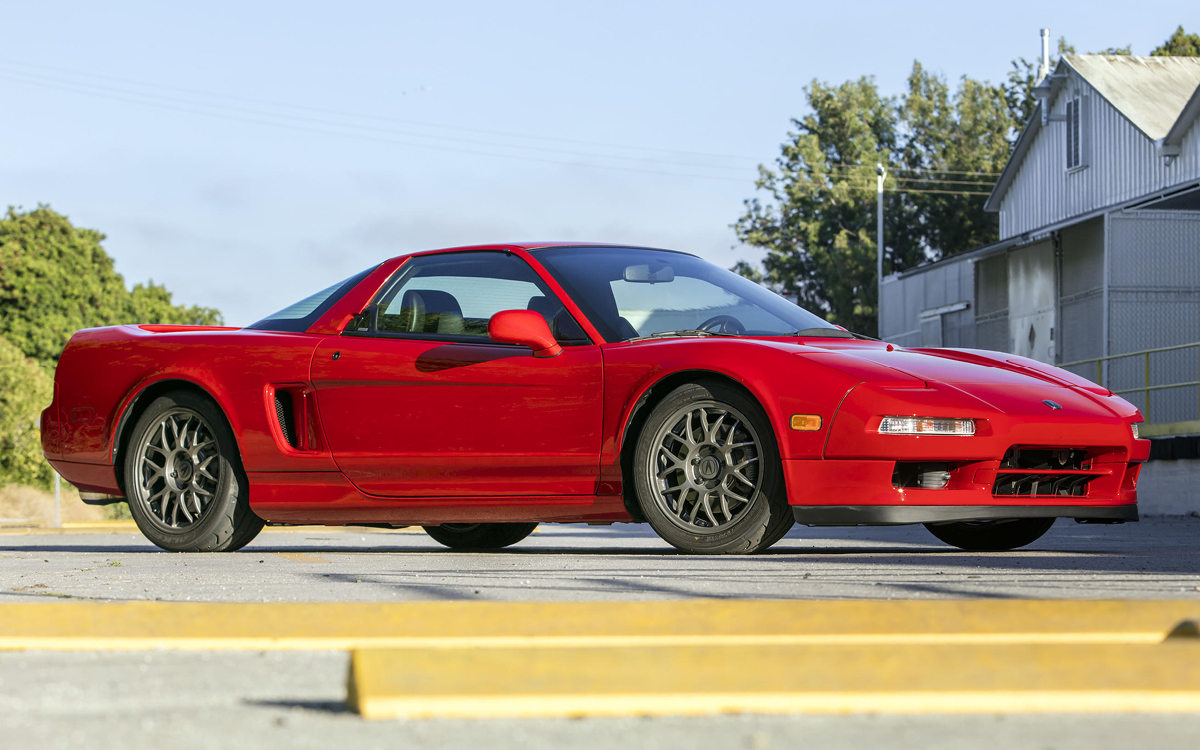 From Track to Road
The company returned to Formula One in the mid-1980s as an engine supplier to Williams and then became a dominant force in the sport after switching to McLaren in 1988. Honda would capture six F1 Constructors' Championships from 1986-1991. The NSX was like a celebration of that period and a demonstration of the company's engineering prowess.
Meanwhile, Honda cars and motorcycles had solidly established a stellar reputation for everyday usability and reliability. The NSX would carry that over to the supercar realm, where it was sorely lacking.
Speed and Sophistication
The NSX's naturally aspirated 3.0-liter V6 made 270 horsepower, which fell between the Porsche 911 Carrera (247 hp) and the heavier Ferrari 348 (296 hp). Features like Honda's innovative VTEC valve control and lightweight titanium connecting rods allowed the V6 to scream to 8,000 rpm. A six-speed manual transmission was standard, and a four-speed automatic became an option.
In a 1990 Car and Driver comparison test, the NSX easily out-performed the V8-powered Ferrari and six-cylinder Porsche. Thanks to a sophisticated four-wheel double wishbone suspension, with tuning input from Formula One legend Ayrton Senna, the NSX outran them on the road course, too.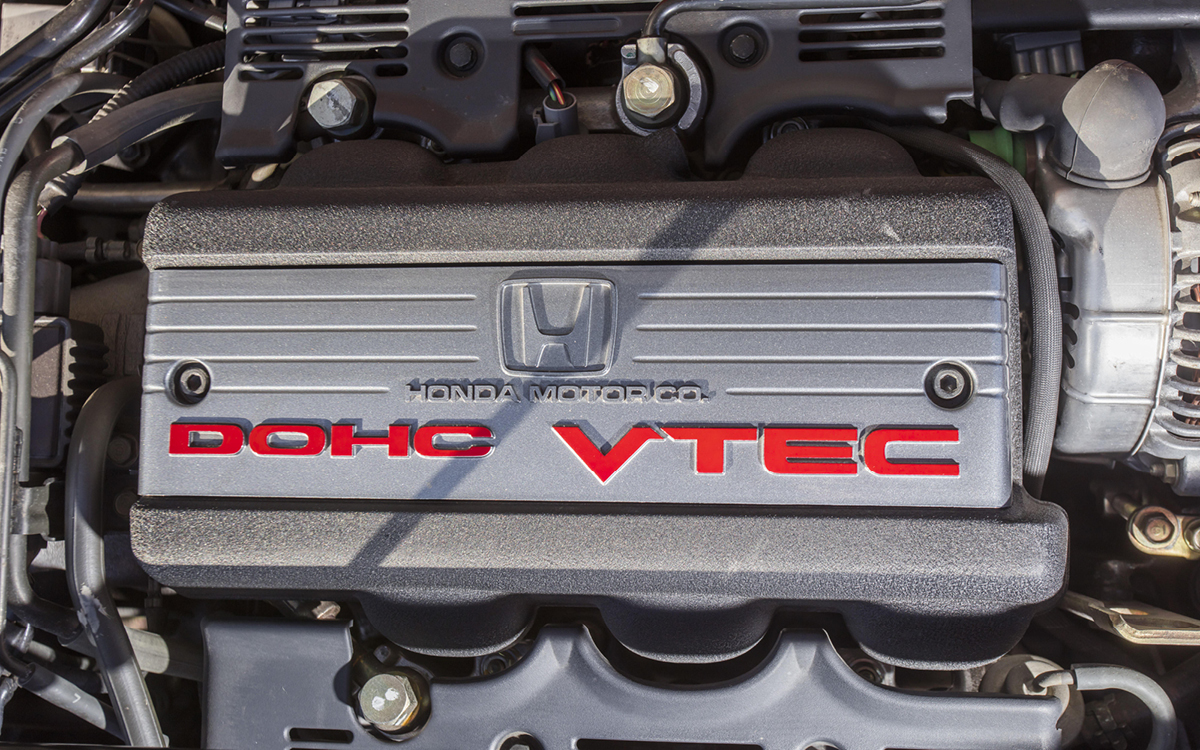 McLaren F1 Connection
Among the many drivers astonished by the NSX's handling, ease of driving and comfortable ergonomics was famed Formula One designer Gordon Murray, the engineer behind the dominating Honda-McLaren racers. He'd gotten to drive the NSX in development as he was designing the unparalleled McLaren F1 road car. Murray had already benchmarked the Ferrari F40, Lamborghini Countach, Porsche 959 and Bugatti EB110. After driving the NSX, he said this:
"The moment I drove the 'little' NSX, all the benchmark cars–Ferrari, Porsche, Lamborghini–I had been using as references in the development of my car vanished from my mind. Of course, the car we would create, the McLaren F1, needed to be faster than the NSX, but the NSX's ride quality and handling would become our new design target."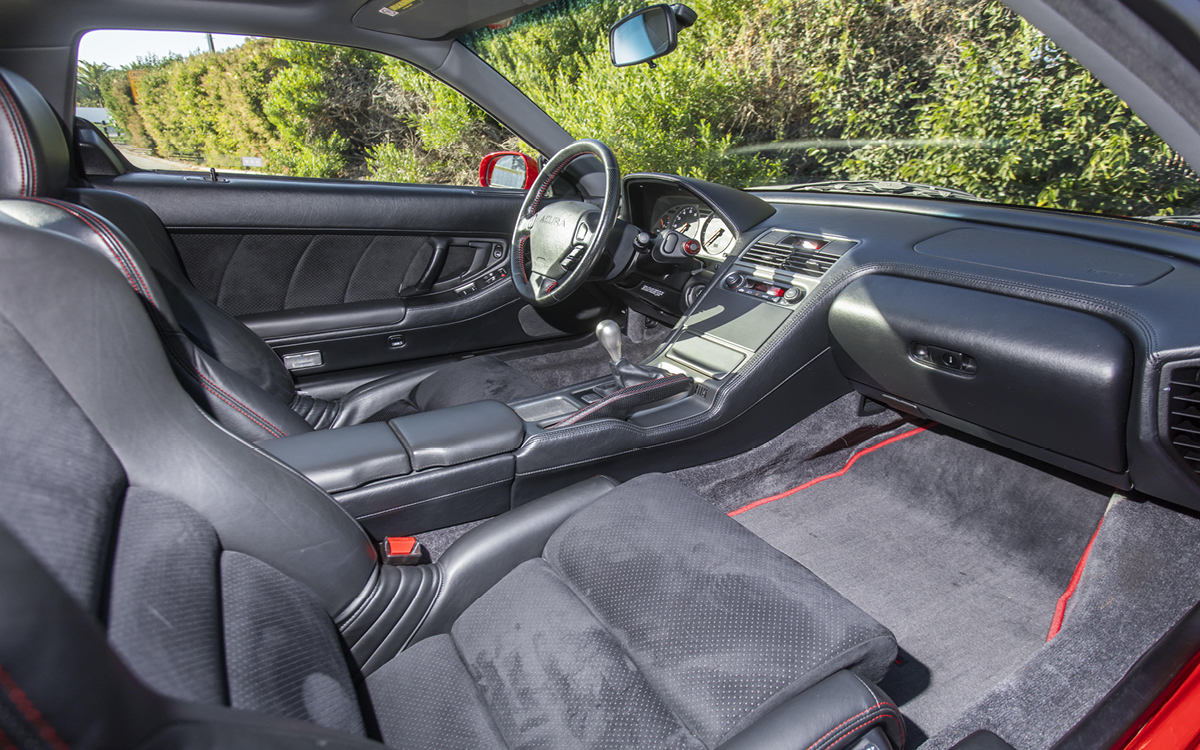 NSX Zanardi Edition
The limited-production NSX got even better in 1997. A slight boost in cylinder displacement to 3.2 liters hiked output to 290 horsepower. By this time, though, sales had dropped off markedly as recession gripped the industry. The NSX price had climbed past $80,000.
Using parts from the NSX-S available in Japan, the 1999 Zanardi Edition gave American buyers a shot at what many feel was the peak NSX. It didn't get more power, but it was 149 pounds lighter thanks to deletion of the power steering and use of a single-pane rear window, a lighter battery and lightweight forged BBS wheels.
Zanardi himself lent his expertise for the suspension tuning. All 51 Zanardi models came painted New Formula Red, the color of his championship CART racers.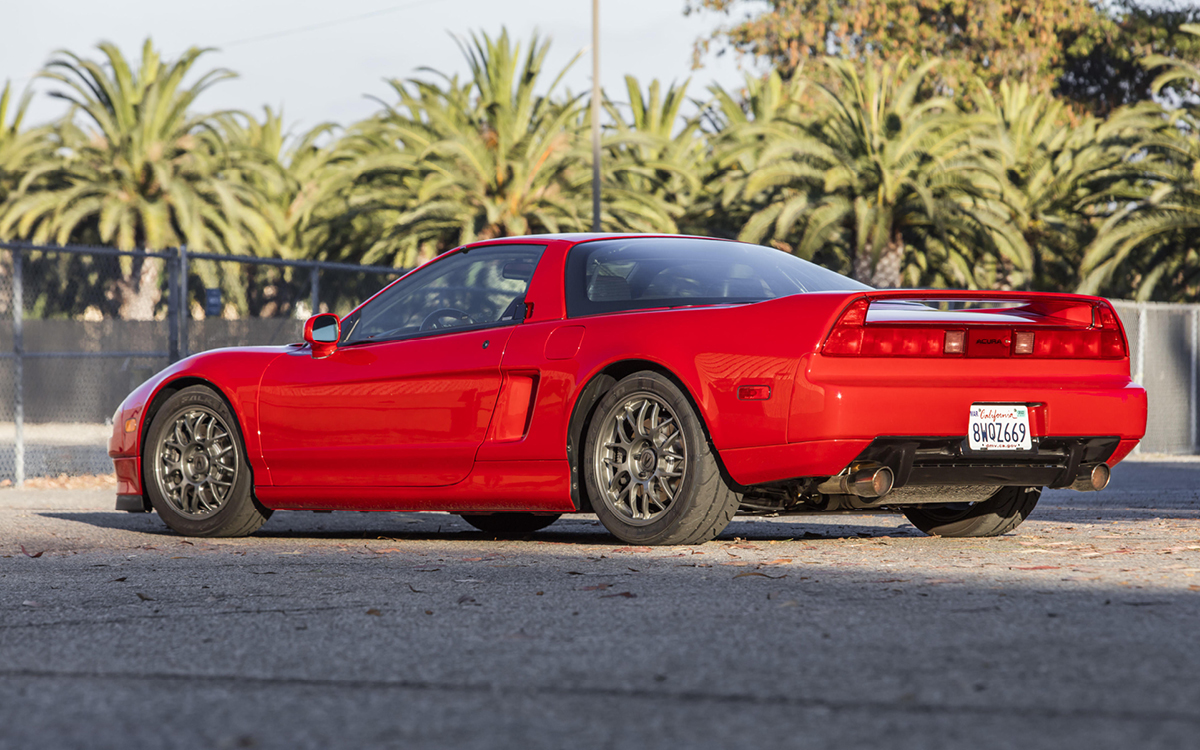 A Short Rebirth
The original NSX enjoyed a remarkable 15-year run. Its performance had been eclipsed, but its impact would never be forgotten. Of the nearly 19,000 built, about 9,000 came to the U.S. and 701 went to Canada. This landmark sports car is believed to have helped influence Ferrari's thorough revamp of the 348 into the much better F355.
The Acura NSX returned in 2017 as a hybrid. Although widely praised, this American-designed-and-built supercar will cease production after this year. Why not get one, and maybe this classic 1999 NSX Zanardi Edition, too?