The Monterey Car Week auctions in August serve collectively as an important indicator of the health of the high-end collector car market. This year, the major auction houses – Bonhams, Gooding & Company, Mecum, RM Sotheby's, and Russo & Steele – all returned to live, in-person events, with lifting of the pandemic restrictions.
Autoweek, Hagerty Insider, and other media outlets, reported that Monterey sales for 2021 totaled $343 million – a 37% increase over 2019. That total reflects an 80% sell-through rate, and average sale price of $428,000; compared with a 59% sell-through rate and average sale price of $334,00 in 2019. The dramatic year-over-year increase was attributed to limited availability of high-quality cars, combined with pent-up post-COVID demand, and the competitive dynamics at live auctions.
Numerous multi-million-dollar sales were recorded at Monterey this year, highlighted by a record-breaking sale (on Friday the 13th) at Gooding & Company's auction of an extremely rare 1995 McLaren F1 for $20.465 million.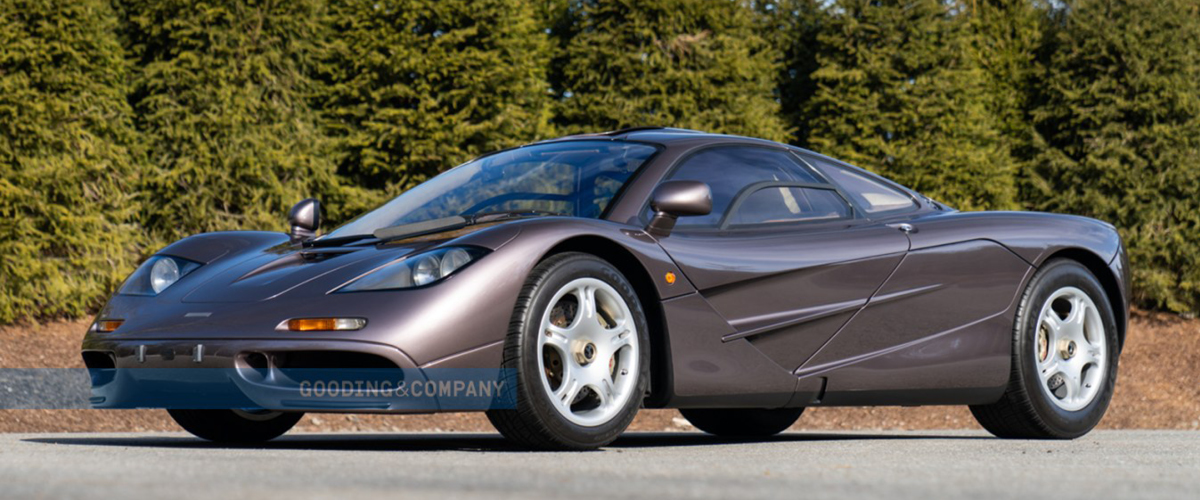 Sale of a Legendary McLaren Supercar
Conceived in 1988 as McLaren's first true, series-production model, the Gordon Murray-designed F1 is considered to be the last truly "analog" supercar ever produced. Its staggering performance envelope, including an ungoverned 231-mph top speed, continues to amaze serious enthusiasts.
Only 69 F1 road models were produced, including five prototypes, and a few dozen competition models brought that total to just over 100 cars. The F1 was designed as a road model from the outset, but competition use was a logical afterthought, spurred by McLaren's enthusiastic customers. In fact, to qualify for Le Mans and World Sportscar competition, the F1's 627-horsepower BMW V-12 powerplant had to be slightly detuned from road spec to race-legal tuning.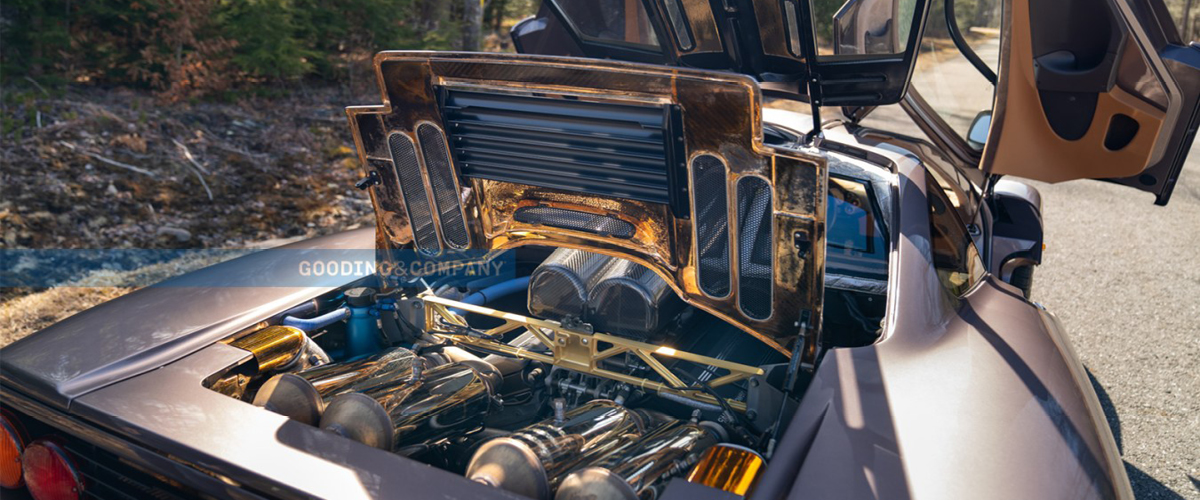 Offering carbon-fiber "tub" construction, dramatic dihedral doors, an airbrake, three-place seating with the driver front and center, plus an engine compartment lined with gold foil for heat dissipation, the F1 continues to define the catch-all term "exotic." Yet, the F1 offers air conditioning and even an audio system, should any entertainment beyond the sonorous V-12 powerplant and blinding performance ever be required. With few, if any, credible peers on the road, the F1 has cut a swath through international sports-car competition; and with its convincing 1995 win at Le Mans, the F1 solidified the strong McLaren legend.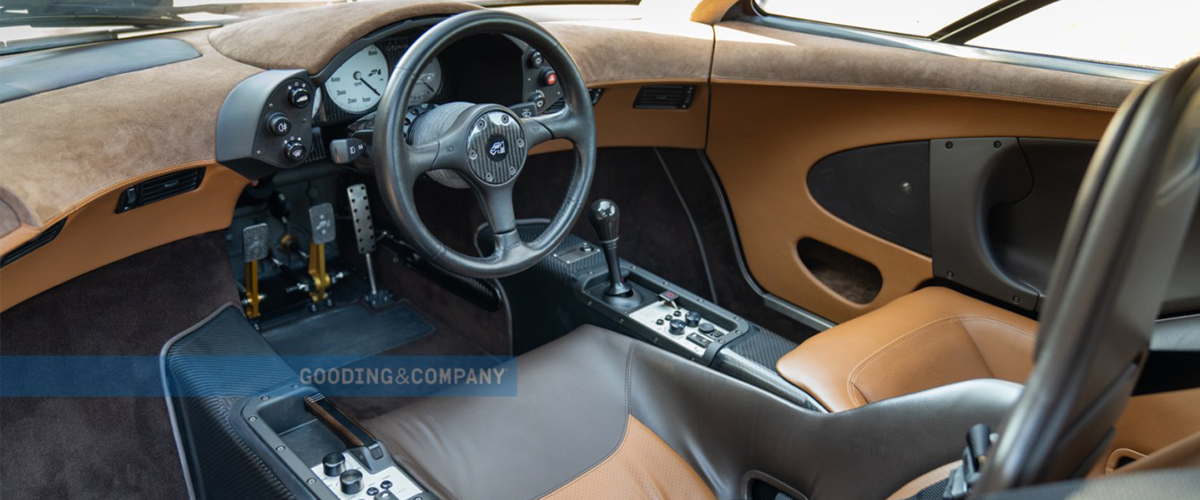 With its Creighton Brown paint finish over light tan and Brazilian Brown upholstery, this one-of- a-kind F1 was initially sold to a Japanese collector at a Gooding & Company auction stage, with under 250 miles on the odometer. Bearing Chassis 029, it was the 25th F1 built at McLaren's storied Woking, U.K. works and it was completed there on December 23, 1994, making it the last car finished in 1994.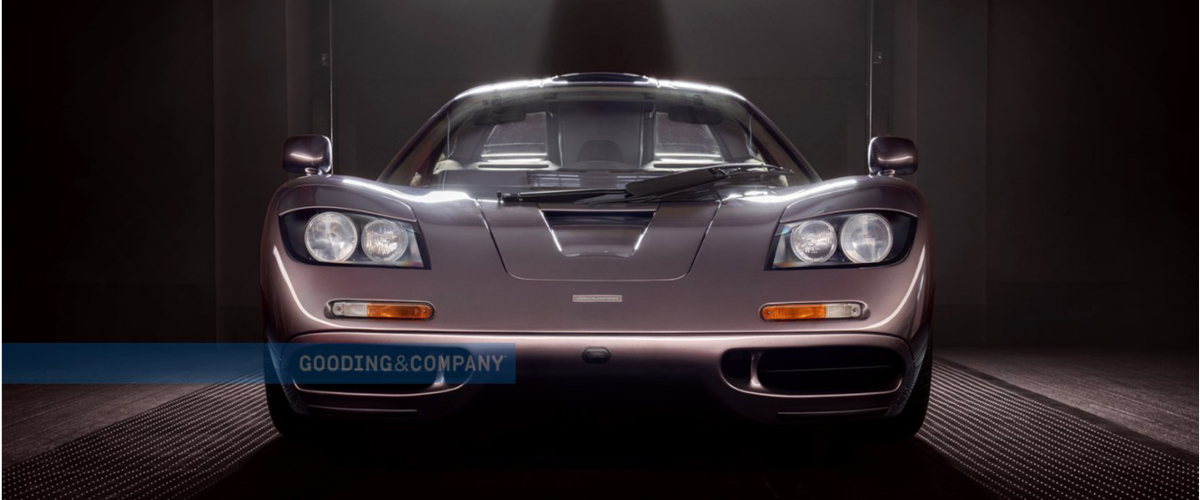 A singular example of an already rare supercar legend, this singular 1995 McLaren F1 stands as proof positive that the best and rarest cars – regardless of type or era – consistently attract the highest auction bids. It will be interesting to see how these iconic supercars perform at auctions over the next few years.