Integral to the festivities related to the Amelia Island Concours d'Elegance since its 1999 inception, RM Sotheby's returns to the beautiful grounds of the Ritz-Carlton Amelia Island for the company's 23rd Amelia Island Auction. Scheduled for May 22 in contrast to the customary March event dates for obvious reasons, the RM Sotheby's event continues the official collector-car auction held in conjunction with the Amelia Island Concours d'Elegance. While compressed into one day of auctions, unlike the two-day events of years past, RM Sotheby's has curated yet another jam-packed auction docket with 99 cars offered and a number of choice collectibles and artworks preceding them. Automotive lots are a virtual tour through automotive history ranging from rare early motorcars to iconic racecars and numerous examples of exotic modern supercars.
The sales representatives from Premier Financial Services have chosen their favorite vehicles to be offered by RM Sotheby's at this year's Amelia Island Auction and we hope you will enjoy their insights. As anticipation builds, be sure to check out the RM Sotheby's online auction catalogue here and make your "wish list" with the knowledge that we are here to help put your dream in your driveway.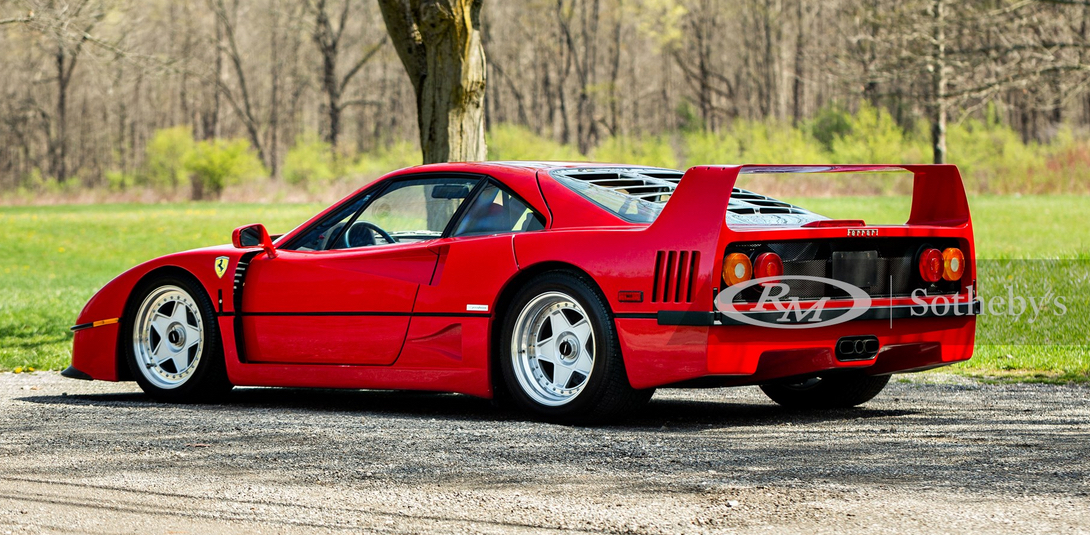 Our Southwest Sales Manager, Michelle Yancey, selected Lot 151, a Ferrari Classiche-certified 1992 Ferrari F40 from the 2021 RM Sotheby's Amelia Island docket. Launched to acclaim and an "instant collectible," the F40 was the last Ferrari model introduced while company founder Enzo Ferrari was still alive. As the ultimate development of the 288 GTO and intended for Group B international rallying domination, the F40's intended racing class was banned by the FIA and the car was repurposed into a thinly disguised and barely civilized road model.
This example is a late-production U.S. export model, 1 of just 60 such cars produced for 1992. Only a shade over 3,300 miles have been covered at the time RM catalogued it for the Amelia Island sale. In addition to its stunning twin-turbocharged and intercooled V-8 engine and race-derived chassis, this F40 was Michelle's pick due to its uncanny ability to defy time, remaining ageless and every bit as fabulous today as when it was unleashed to the world in 1992.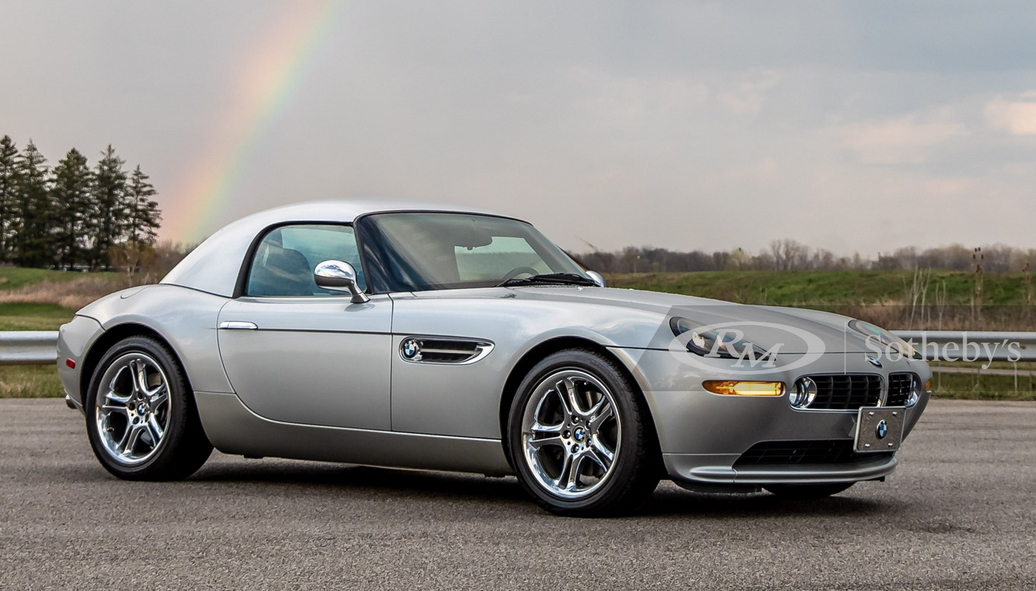 Premier's Midwest Sales Manager, Ross Dressel, chose Lot 117, a Tungsten Silver 2002 BMW Z8. The modern spiritual successor to the 507 of the late 1950s and sharing its essential design language, this Z8 is highly rare as 1 of just 5,702 produced 1999-2003 and only 926 examples built for 2002. Stated mileage has not yet reached 24,000 and it comes with the sleek factory hardtop and original accessories, according to the RM Sotheby's vehicle description.
An unqualified styling and performance icon in keeping with its 1950s forebear, the Z8 was the product of a design "dream team" led by Chris Bangle from 1993 to 1995 that included Henrik Fisker and Scott Lempert. Z8 Performance is simply electrifying with uncanny balance and a sophisticated 4-cam V-8 engine delivering 394 horsepower via a 6-speed manual gearbox. The Z8 remains a favorite of true driving enthusiasts today, including Premier's Ross Dressel, who recently described it as "…truly a Modern Classic in every way with stunning lines and a proper "3-pedal" setup with a big, naturally-aspirated V-8."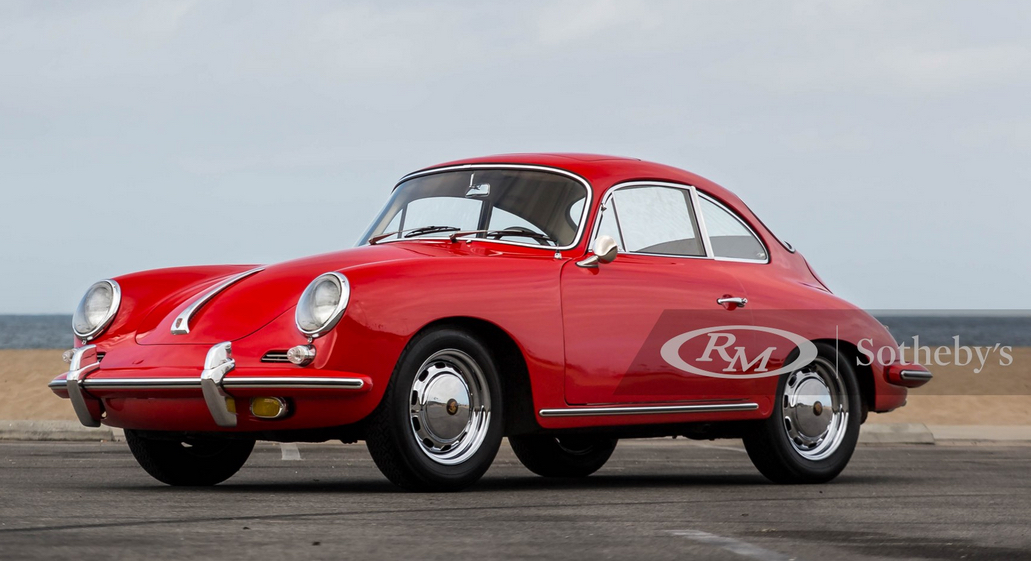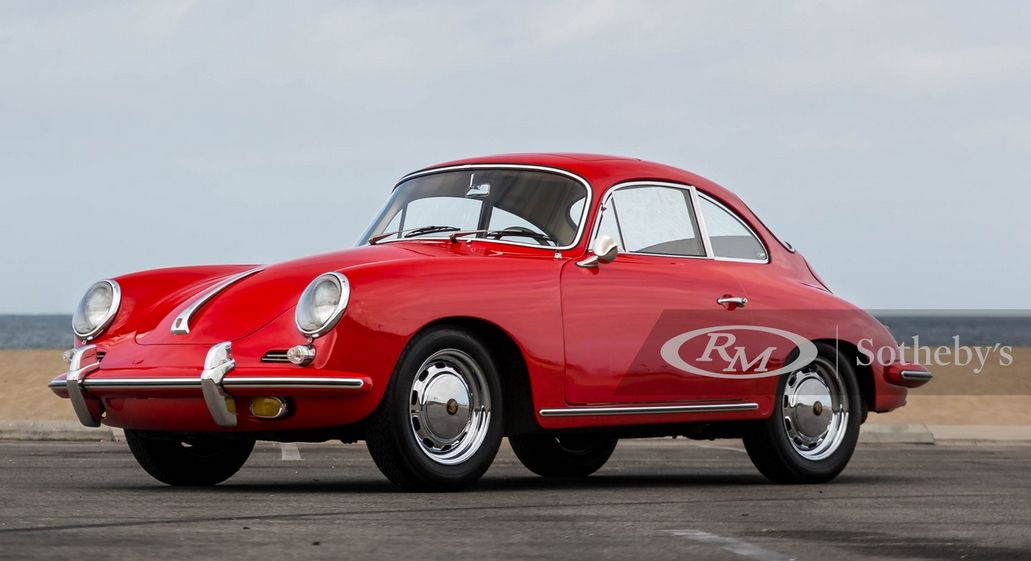 Premier's Southeast Sales Manager, Chris Warren, chose Lot 132, this extremely charismatic Signal Red 1965 Porsche 356 C. As the final expression of Porsche's cornerstone 356-series models, the 356 C was the most highly developed and now included disc brakes. Featuring top-quality body construction by Karmann and a rare sunroof, this wonderful example was also one of the fastest cars of the series in 95-horsepower 'SC' spec, and not far off the performance of the exotic twin-cam Carrera intended primarily for racing. A Porsche Certificate of Authenticity confirms original data. A sure-fire collectible classic Porsche, this high-specification example also appropriately marks the end of one era at Stuttgart and the beginning of a new one led by the 911.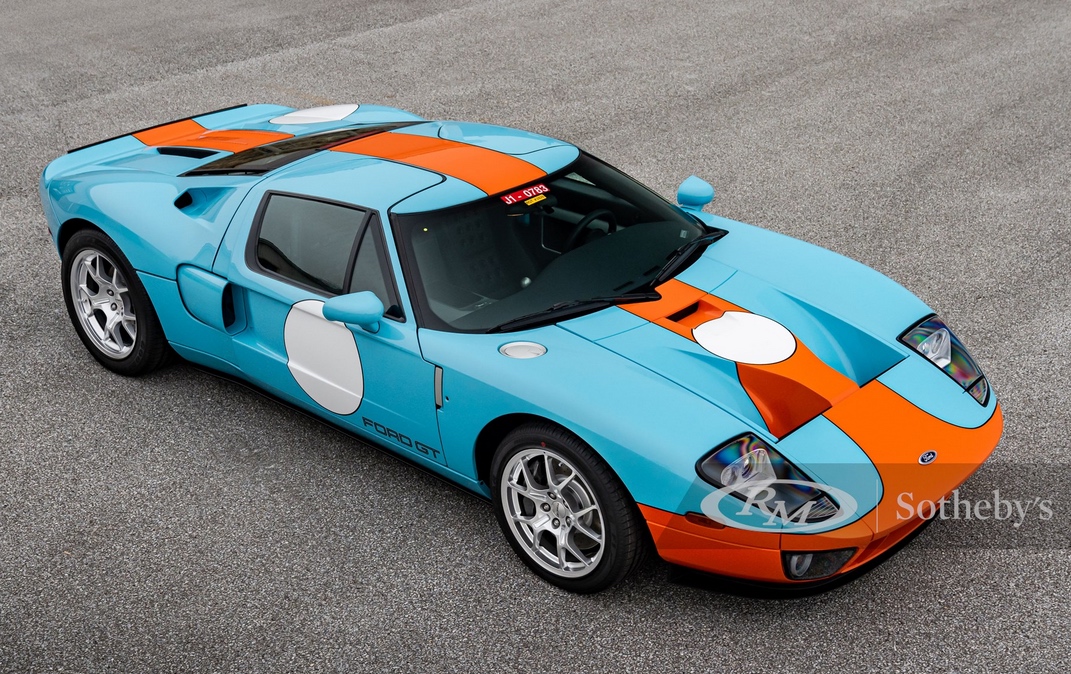 Attracting the attention of Juan Garcia, our West Coast Sales Manager, this 2.7-mile 2006 Ford GT Heritage Edition will cross the RM Sotheby's auction stage as Lot 188. Just 343 of these stunning, Gulf-liveried examples were produced, celebrating the dominance of John Wyer's Gulf Oil-sponsored racing team during the late 1960s at Le Mans. were produced in all – including 125 U.S.-delivery examples. Delivered new to a Ford dealer in Edmonton, Alberta, it retains the factory-original protective seat coverings to the driver's seat, steering wheel, and door sills, plus pre-delivery stickers, delivering a rare second chance to purchase a GT in such pristine condition.
It's no secret that Juan is captivated by this very special GT, stating "I'm a big fan of the Gulf Oil Heritage Racing Livery and an even bigger fan of this example, being essentially as-new with just 2.7 miles on the odometer!"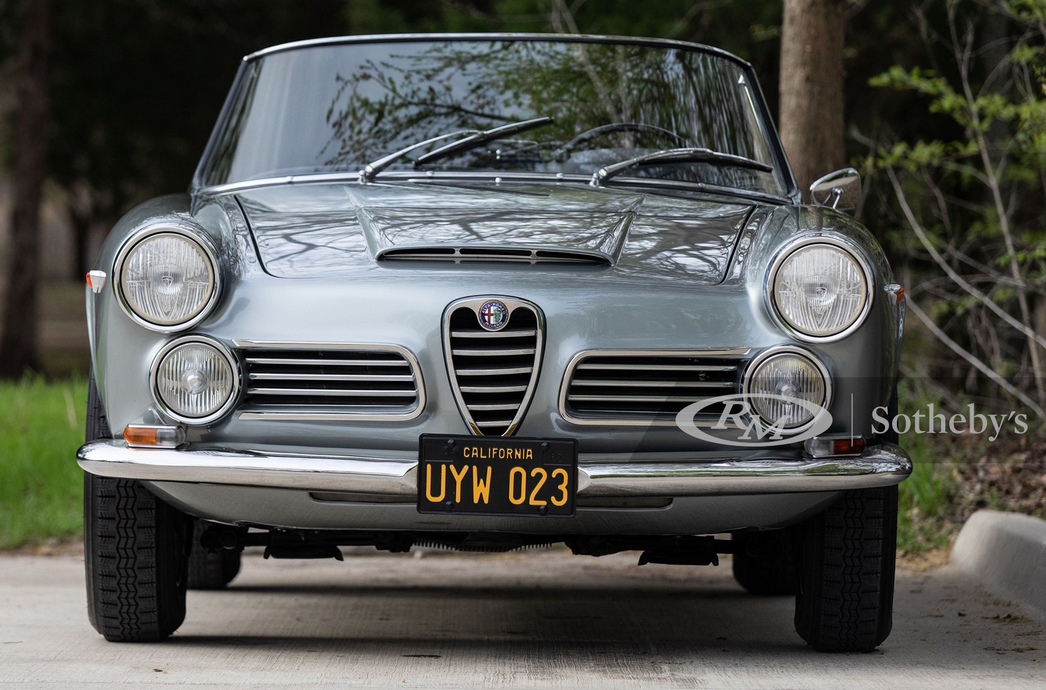 Lot 134, this 1964 Alfa Romeo 2600 Spider offered by RM Sotheby's, was selected by Keith Neelans, our Northeast Sales Manager. A stylistic masterpiece with svelte open bodywork coachbuilt by Italy's renowned Carrozzeria Touring, the 2600 Spider succeeded the similarly styled 2000 Spider, but with a more-powerful, 2.6-liter 6-cylinder engine. The top-range Grand Tourer from Alfa Romeo, the 2600 Spider was produced from 1962 to 1965 in very small numbers, quoted by RM Sotheby's at just 2,255 examples. with pricing to match its high-end character.
A true Italian beauty, the 2600 Spider featured an advanced 5-speed gearbox and delivered a long-legged 125 miles per hour. Finished in factory-correct Grigio Medio (Medium Grey) over Nero (Black=) leather upholstery, this very fine example benefits handsomely from a concours-winning restoration completed 2007-2012. Desirable accoutrements include disc brakes, a rare factory hardtop, and iconic Borrani wire-spoke wheels.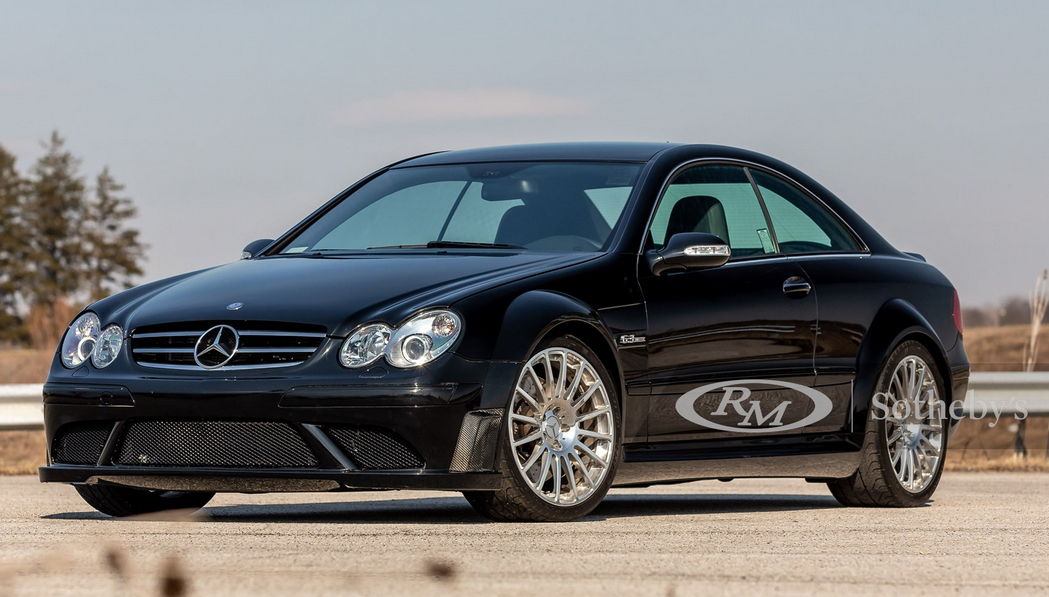 The team members at Premier's corporate headquarters in Woodbury, Connecticut are collectively watching Lot 121, a menacing 2008 Mercedes-Benz CLK63 AMG Black Series Coupe. Finished in Black over Anthracite leather with carbon fiber trim, this potent Mercedes-Benz is one of only a reported 349 examples produced for the U.S. market and just 500 in total worldwide over a three-year production run.
Reportedly inspired by the CLK63 used as a Formula 1 safety car, the Black Series is aggressively equipped with a full array of functional aerodynamic enhancements, huge 19-inch wheels and tires, and a hand-built 6.2-liter V-8 engine from the wizards at Mercedes' legendary racing/tuning arm, AMG, delivering a glorious 500-horsepower factory rating. A 7-speed automatic transmission with manual-shift capability delivers the power, including 465 pounds-feet of peak torque. Delivered new to California, this very fine example is now offered with fewer than 8,100 indicated miles.
Leasing from Rm Sotheby's Auction with Premier
The Simple Lease from Premier Financial Services takes the stress out of bidding at auction. In fact, Premier is your best path to owing any high-end automobile, from leasing a classic Ferrari from auction to driving a modern Supercar home from the dealer. Preparation is key to getting the car of your dreams, so check out the comprehensive resources we have provided on the Premier Financial Services website and be sure to contact us today. Representatives from the Premier Financial Services team of vehicle-leasing experts will be in attendance at the RM Sotheby's Amelia Island auction, ready to assist existing and new clients while monitoring collector-car sale prices there. Be sure to contact us now to prepare to bid at this year's Amelia Island auctions with confidence and experience our great service and expert advice first-hand.