We'll be checking in with Premier Financial Services' five regional sales managers from time to time to see what trends are popping. Starting with Southwest Regional Sales Manager Michelle Yancey, we hear stick-shift sports cars and exotics are heating up and getting even more valuable.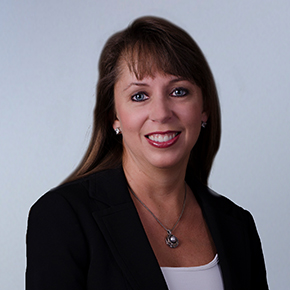 Michelle Yancey, Southwest Regional Manager
---
In 1997, Ferrari was first to market with a robotized-manual paddle-shift transmission, which it called the F1, making it an option in the 1997 Ferrari F355. Lamborghini added the feature (which it called E-Gear) some years later. The take-rate on manuals for both automakers then dropped off a cliff as buyers discovered the performance advantages of these new transmissions. Then, about 15 years ago, it was bye-bye manuals.
But today? "People are actively seeking those manual cars, and they sell for a lot more money than the F1 transmission cars," says Premier's Southwest Regional Sales Manager Michelle Yancey. She noted two trends related to this desire for the "row-your-own" gearboxes in cars built when customers still had the choice.
Here's a look.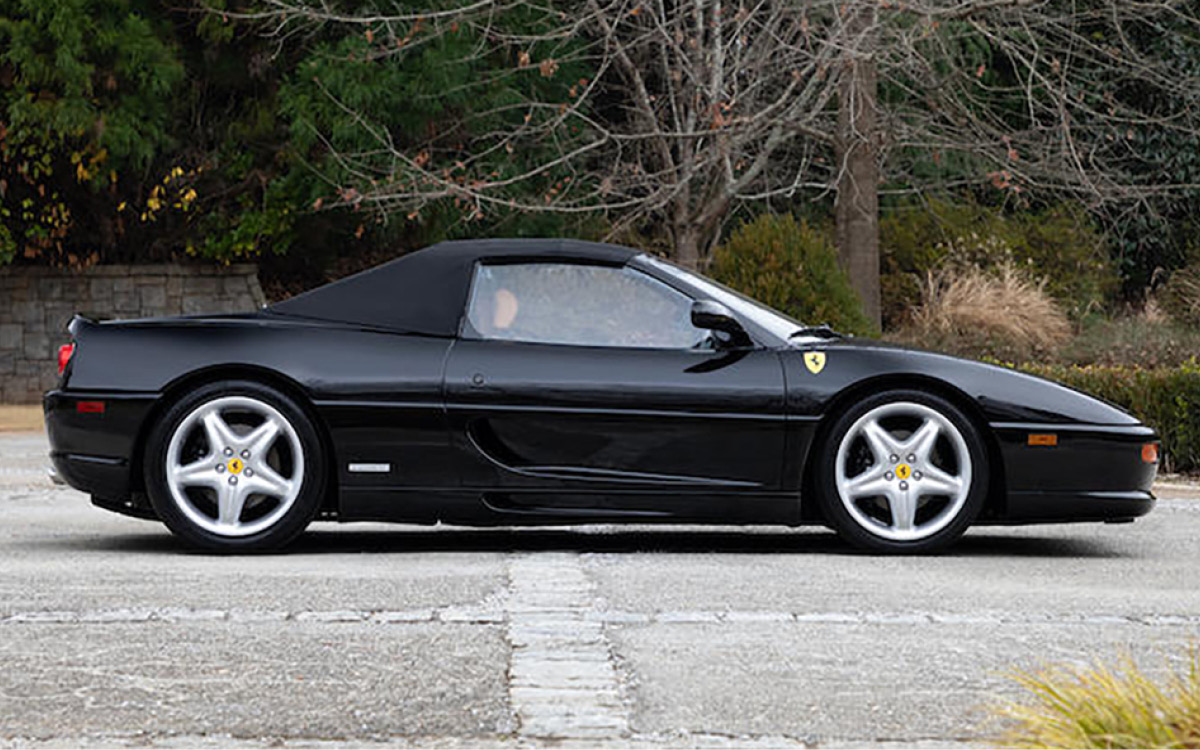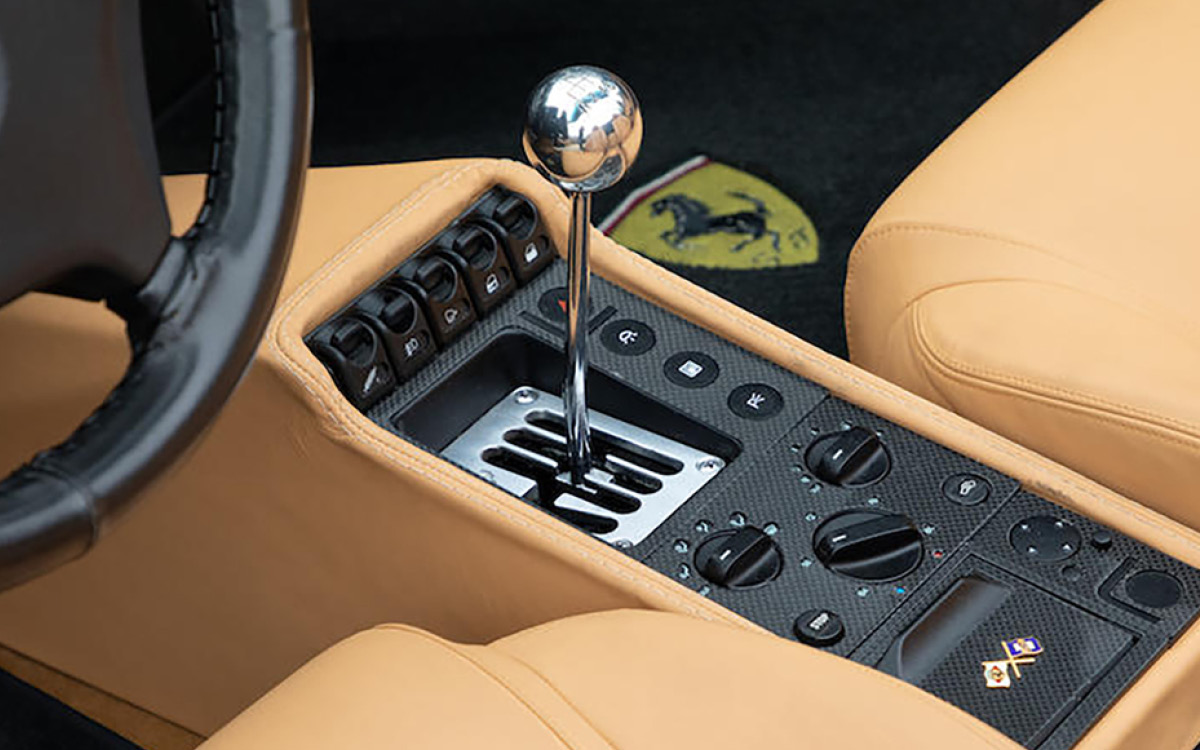 Shifting Perspective
First, the relatively rare manual-transmission versions of some Ferraris are commanding substantially higher prices than the paddle-shift cars, with F430s particularly in demand. That's been a trend for a while, but it seems to be escalating. Second, those who can't afford or find a manual-transmission version have found an alternative: paying tens of thousands of dollars to convert the F1 transmission in their own cars to a traditional manual, with a clutch pedal and the famous metal-gated shifter.
In April 2022, a Ferrari F430 Spider with the six-speed manual and 11,000 miles sold for $408,000 on Bring a Trailer. That was about $100,000 more than the highest stick-shift F430s had sold for on the platform, and a staggering double what F1-equipped models were bringing. On its valuation site, Hagerty currently shows a "+100%" adjustment for a manual transmission in a Ferrari F430.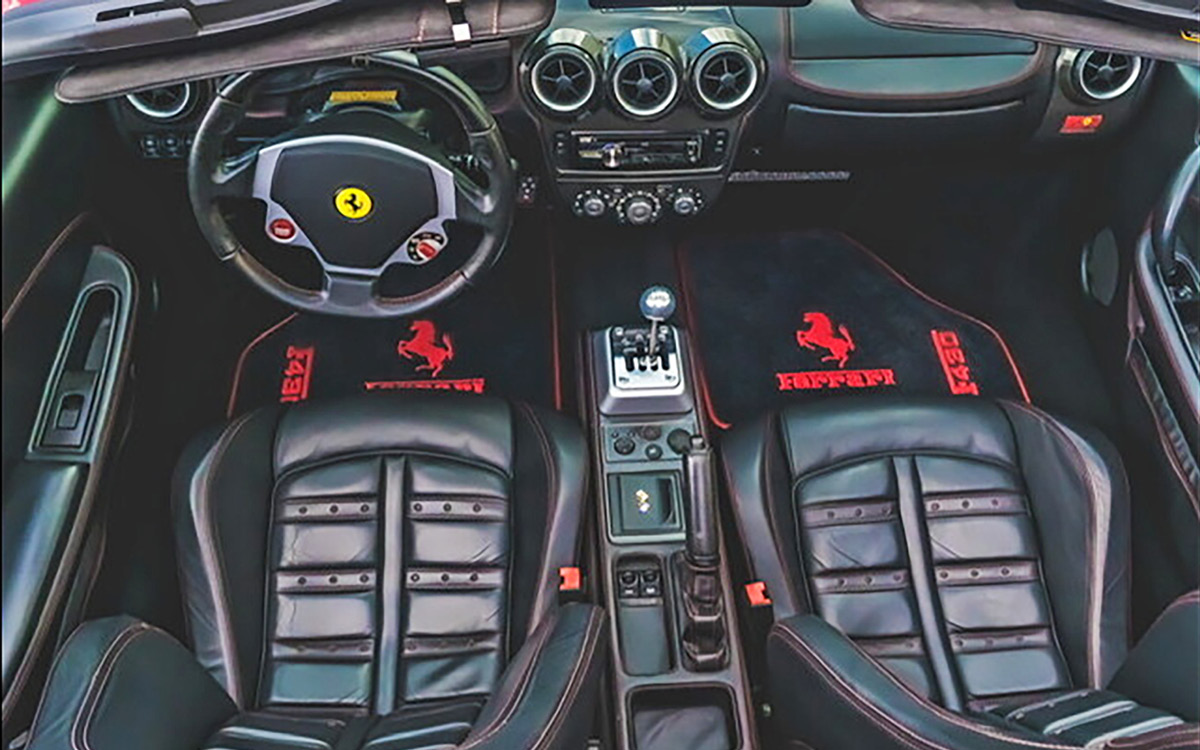 Adjust Expectations
That's not to say all F430 stick-shifts will achieve that. Mecum recently sold a 12,000-mile 2007 F430 Spider manual at its 2023 Kissimmee auction for $264K. Still, that was probably about an $80,000 premium over a similar F1-equipped F430. At the RM Sotheby's 2023 Amelia Island auction, a 2006 F430 GTB stick-shift coupe with under 12,000 miles failed to sell for its $350K-$450K pre-sale estimate.
Those premiums are driven by the super-low take rate of the stick-shift cars when the F1 had become well-established in the market. According to the RM Sotheby's auction post noted above, just 216 manual-transmission F430s came to the U.S. In contrast, three-quarters of F355s sold in the U.S. had the manual. according to Motor Trend. Perhaps coincidentally, Hagerty's valuation for an F355 shows a 25% deduction for the F1 in that model.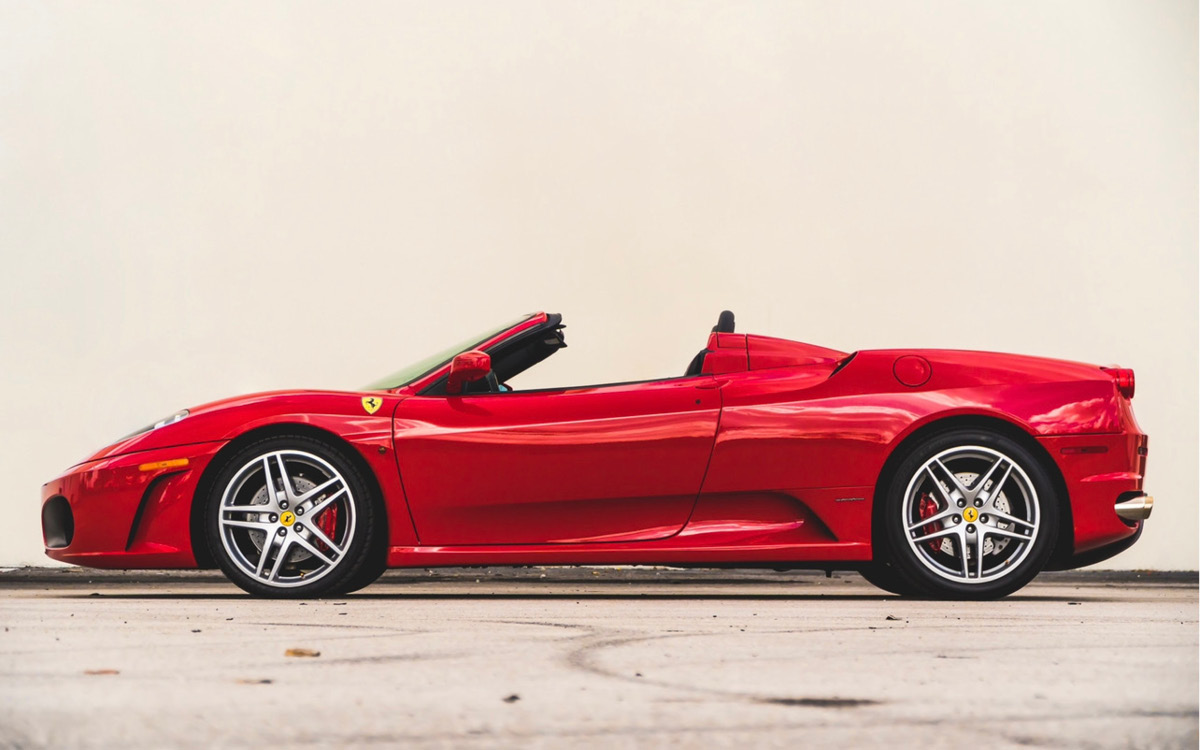 Roll Your Own to Row Your Own?
That brings us to the second trend of turning F1s into stick shifts via mechanical conversion. Ferrari's F1 was basically a six-speed manual with a robotized clutch-and-shifting control system built by Graziano, which also made the similar E-Gear transmission for Lamborghini and SportShift for Aston Martin.
One company in Austin Texas, European Auto Group, offers a conversion for Ferrari 360 and 430 mid-engine models, as well as the 575M, 599, and 612 Scaglietti V-12 models.
A report from Hagerty in 2022 indicated that the company had completed 130 cars, with orders stretching into 2025.
This operation is not a transmission swap. EAG must fabricate the parts needed to convert the transmissions to pure manual. Also, the conversion requires reworking electronic systems that interfaced with the F1 transmission, so it's not a job for a DIY-er.
Notably, conversions are not possible for the more modern dual-clutch [automatic] transmissions that succeeded the single-clutch robotized manuals in exotics. The DCTs were never manual to begin with, and cars with them were designed around these units.
Stick-Shift Lambos Hot, Too
The last manual-transmission Lamborghinis are also in high demand, with prices reflecting that, Yancey says.
"I've got a client right now with a 2003 Murciélago selling for $500,000. That's got to be a couple hundred thousand more just because it's a manual. If somebody is leasing that car, obviously you're looking at a different residual than with the E-Gear transmission. Because they're manuals, they're holding their value better, and they get better residuals."
The Murciélago offered only a six-speed manual for its first three model years (2001-2003), accounting for 931 cars built. You can figure a few hundred at most came to the U.S. Although the manual continued as a choice after Lamborghini announced the E-Gear's introduction in spring 2003, few chose it.
Even more appealing to collectors are the super-rare manual-transmission Murciélago LP-640s (just 29 sold in the U.S.), which Premier's friend Ed Bolian (VINWiki) describes as his "favorite car in the world." They got rarer from there, including just eight LP-640 roadsters for the U.S. And, later, of the 186 Murciélago LP-670 4 SVs made, just six had the manual with three believed sold in the U.S.
While transmission conversions appeal to some Ferrari owners, Yancey says she advises clients, "If you want the manual transmission, find a car that was built with it."