Ferrari's successful gateway drug
Ferrari made a bold move introducing the California for 2009. In retrospect, it was a brilliant and probably long overdue move, one that helped expand the customer base by attracting more first-time Ferrari buyers, including more women. Ferrari considered having a retractable hardtop essential to customers who ordinarily would not want a droptop, for both comfort and security reasons.
The California was a true GT in the Ferrari tradition, and it remains an excellent and accessible gateway into the Ferrari family. Three Californias recently sold by Mecum bookended the series, with a 2009 and 2010 California models and a 2015 California T.
Let's take a look.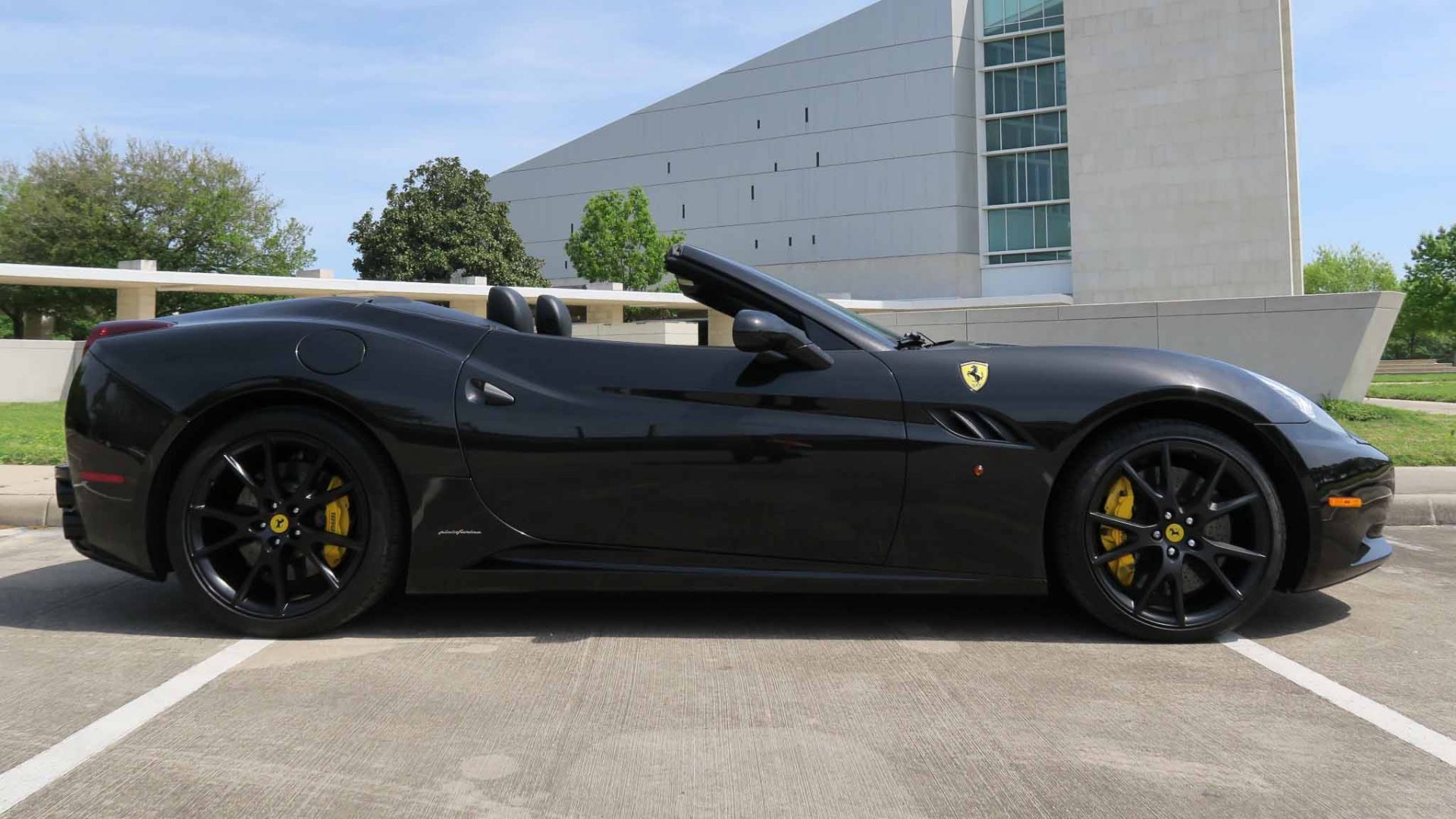 "Everyday" Ferrari
Ferrari in the 1990s, and then into the early part of this century, was offering only stupendously fast mid-engine V8 sports cars, insanely fast front-engine V12s and the occasional models in its super-rare supercar series.
Ferrari correctly assessed there was a market for a model that could be as exclusive and fast as people expected from the marque, but that also offered the everyday comfort and usability of a BMW M model or Mercedes-AMG. Enter the Ferrari California, an "entry" Ferrari that combined classic marque design with stunning performance and everyday comfort. About 18,000 buyers through 2017 found that a compelling proposition.
For many, saying "California" in the same breath as "Ferrari" conjures images of the marque's legendary and rare 250 GT California Spiders of the late '50s and early '60s. (Yes, the one that was "wrecked" in everyone's favorite 1980s, "Ferris Bueller's Day Off.")
California happened to be the perfect badge for an all-new type of Ferrari that impeccably melded GT with supercar while opening to the sky at the push of a button.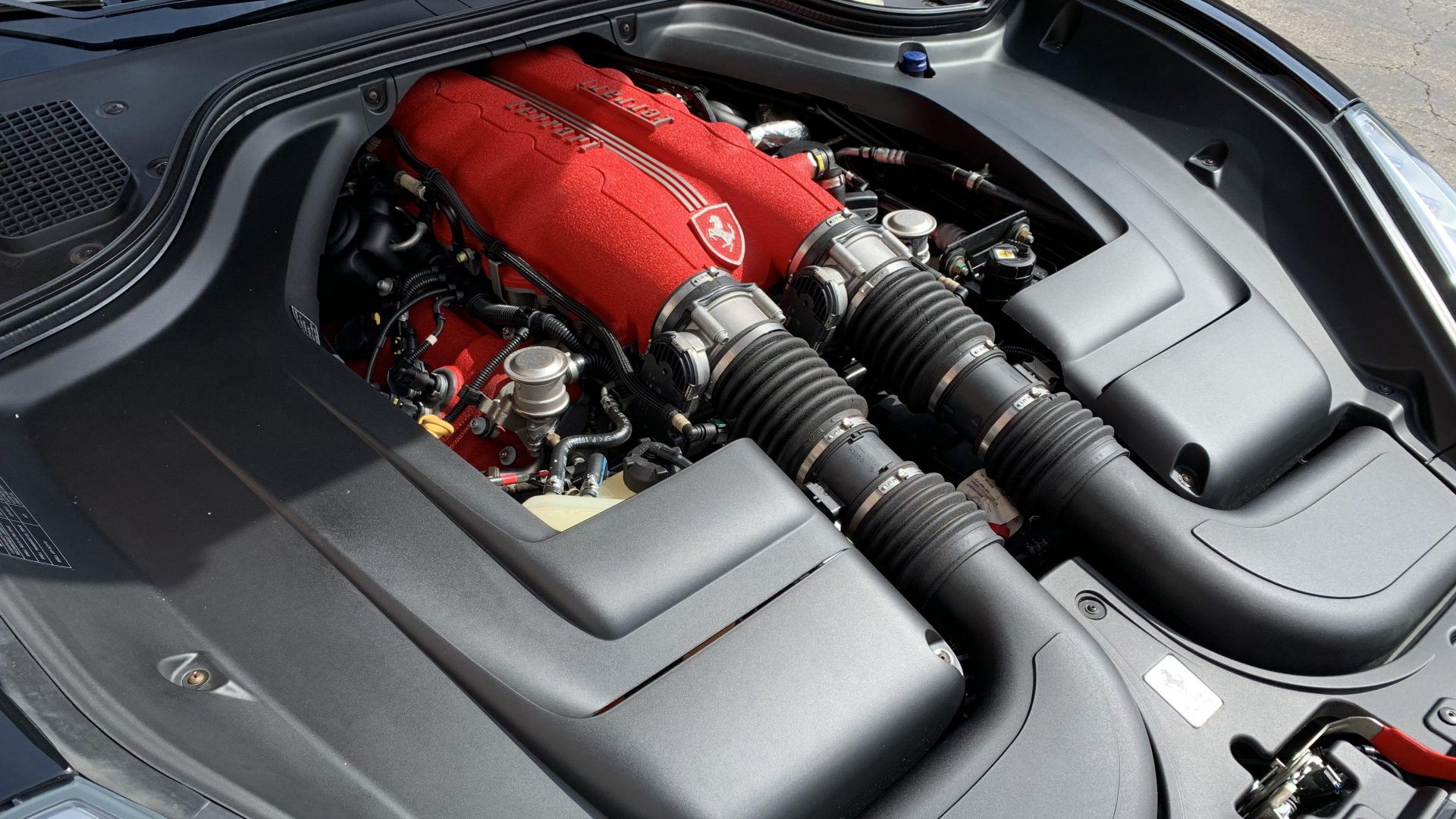 Space and Safety
Before the new-age California, Ferrari convertibles were premium versions of the coupe models; the California would have to be both at once, and the solution was a retractable hardtop. Pininfarina was once again called upon to help design the new model.
Ferrari called its new front-engine architecture for the California "mid-front," because the engine is set back behind the front wheel centerline to give the car 47:53 weight distribution for agility. A five-link rear suspension design allowed ample wheel travel for refined ride comfort, as well as room for a 12 cu.-ft. trunk.
Zero to Sunshine in 14 Seconds
It is certainly not heresy to talk about a Ferrari's roof before its engine when the California's aluminum top weighs less than some fabric roofs and transforms this a luxurious GT coupe into an open car in just 14 seconds. Ferrari called the California a "2+" rather than a 2+2, acknowledging that the rear seats were most useful when folded down to add luggage space. Small children could fit (in the seats, that is).
The California's cabin was premium luxury all the way, but with a layout that hewed more closely to contemporary luxury GTs than the more purist performance themes seen in Ferrari's other models. As with other Ferraris, of course, customers could avail themselves to a wide range of personalization options.
Adopting an idea launched by the Mercedes-Benz SL in 1990, the California integrated a hidden rollbar behind the rear backrest. Should sensors detect a potential rollover, the bar deploys in just 190 milliseconds. In its road test, Car & Driver commented that, with the top down, the California remained quiet right up to about 90 mph.
Heart of a Lion
Aside from a new 4.3-liter, flat-plane crankshaft V8 derived from the F430's engine, the California borrowed no major parts from other Ferraris. The California powerplant was the first from Ferrari to employ direct fuel injection, a boon to performance and efficiency.
The California's 453 horsepower and 357 lb.-ft. of torque was well matched by Ferrari's first use of a seven-speed dual clutch automatic transmission. The combination made the California as competent cruising around town as wailing down the freeway or navigating its namesake state's Pacific Coast Highway.
Along with the California's smoothness and refinement came performance that most would regard as scintillating: 0-60 mph in less than four seconds and a top track speed of 193 mph. The F1-Trac traction and stability system (originally used on the 599 GTB Fiorano and 430 Scuderia) enabled drivers of various skill levels to enjoy the car's performance potential.
Car & Driver said "the California attacks winding roads with glee," praised ride quality and described braking performance with standard carbon-ceramic rotors as "formidable."
The Road from California to Portofino
For 2013, Ferrari gave the California 30 additional horsepower while stiffening the chassis and reducing weight by 30kg (66 pounds). Unimaginatively, the car's name was amended to "California 30." The optional (Handling Speciale package featured Delphi MagneRide magnetorheological dampers, a nod to the driving enthusiasts who were gravitating to the car.
In 2014, Ferrari introduced the California T, the "T" standing for a twin-turbo 3.9-litre V8 making 552 horsepower. Speed increased, of course, with 0-60 in 3.3 seconds and the quarter-mile in 11.3 seconds at 128 mph (versus 12.3 seconds for the previous California model).
With 7,900 made, the California T was nearly as prolific as the original at about 8,000 made. In between, Ferrari made just under 3,000 California 30 models. About a third of Californias came to America, making it fairly easy to find one today. For 2018, Ferrari revised the chassis and gave the car a more sculpted body … and a new name, Portofino. All in all, from California to Portofino, this has been one of Ferrari's smartest and most successful models.