Ferrari 296 and Lamborghini Revuelto do not "go gentle" anywhere
Like it nor not, today's supercars seem to live and die on their performance numbers, with mind-blowing acceleration and insanely low Nürburgring lap times used as marketing catnip. While some purists may say pure speed is not the whole point of driving enjoyment, the numbers make the headlines.
It just so happens, however, that two super cars making headlines for their intense acceleration performance are also earning praise for their ability to deliver overall driving joy: the Ferrari 296 GTB (and its GTS convertible sibling) and the Lamborghini Revuelto. We looked at both recently. Here's a "burning rubber meets the road" update.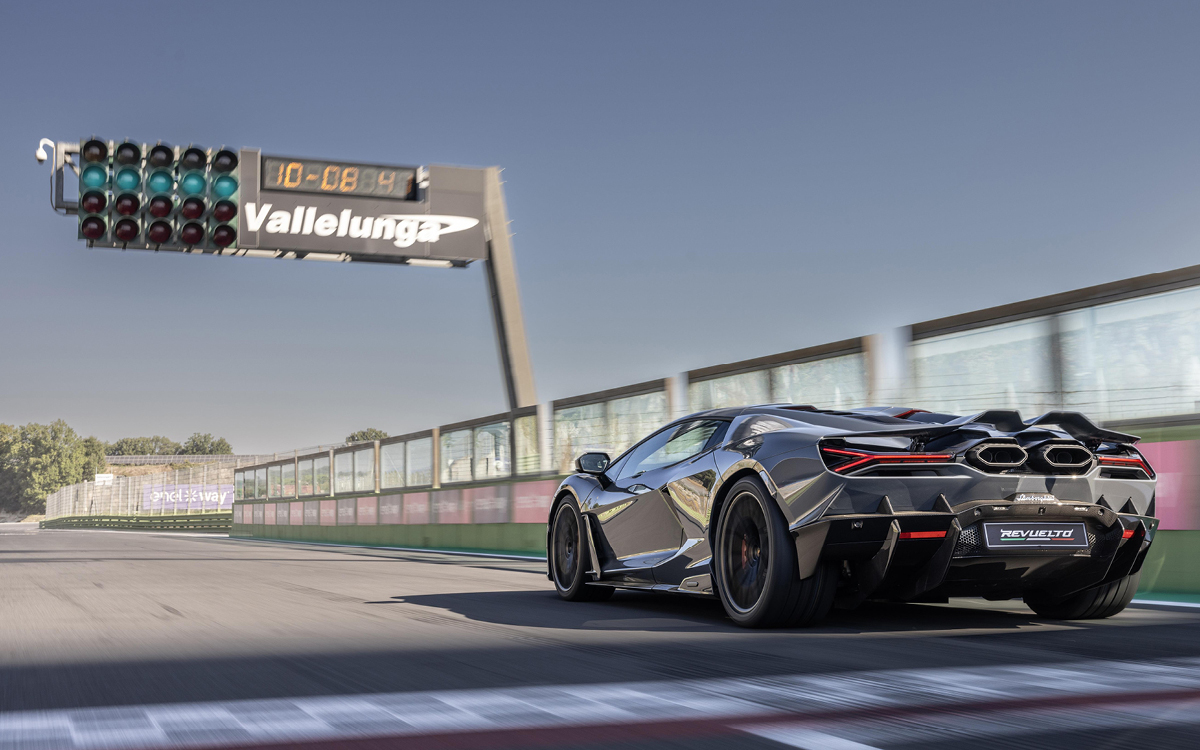 Ferrarinomics 101
With a starting price of about $343,000 the Ferrari 296 GTB and GTS have replaced the last of the mid-engine, non-hybrid V8 models. (The Ferrari SF90 Stradale is a V8 plug-in hybrid.) That's nearly a $50,000 jump over the F8 Tributo GTB that the 296 replaced. The newly arrived 296 GTS starts around $370,000.
So, yes, you will pay more for this V6 hybrid than for the V8 model it replaces. It will be worth it. Automotive beauty is subjective, but you'll likely find few who don't become smitten with the Ferrari 296 at first sight. One drive should seal the deal for a commitment.
As a refresher, the Ferrari 296 GTB/GTS models combine a 654-horsepower 3.0-liter twin-turbo V6 with a single 165-hp rear electric motor in the transmission to generate 819 combined hp. (The $530,000+ SF90 uses the single rear motor plus two front electric motors to give 986 total hp.)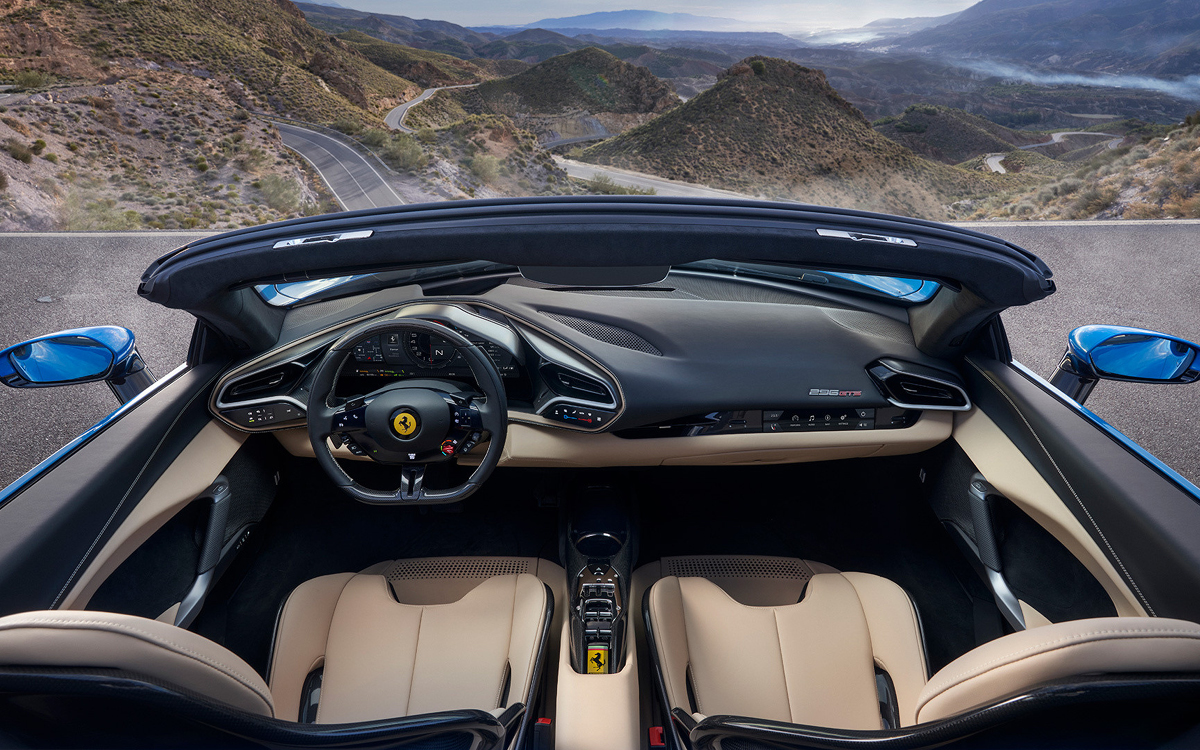 How Much More Speed Does $200,000 Buy?
The Ferrari 296 V6/hybrid powertrain uses an eight-speed dual-clutch automatic transmission. If you're searching for pure speed, the 296 and SF90 Stradale are closer than their $200,000 price difference might suggest.
In the road test published by Car and Driver, the 296 GTB flew from 0-60 in 2.4 seconds and down the quarter mile in 9.7 seconds at 150 mph. (That happens to be the speed limit where NHRA drag racing requires a car to have a parachute. Ferrari does not offer this as an option.) Ferrari claims a top speed of "over 205 mph." In comparison, the SF90 Stradale runs from 0-60 in 2.0 seconds and covers the quarter mile in 9.4 seconds at 158 mph. Ferrari claims a 211-mph top speed.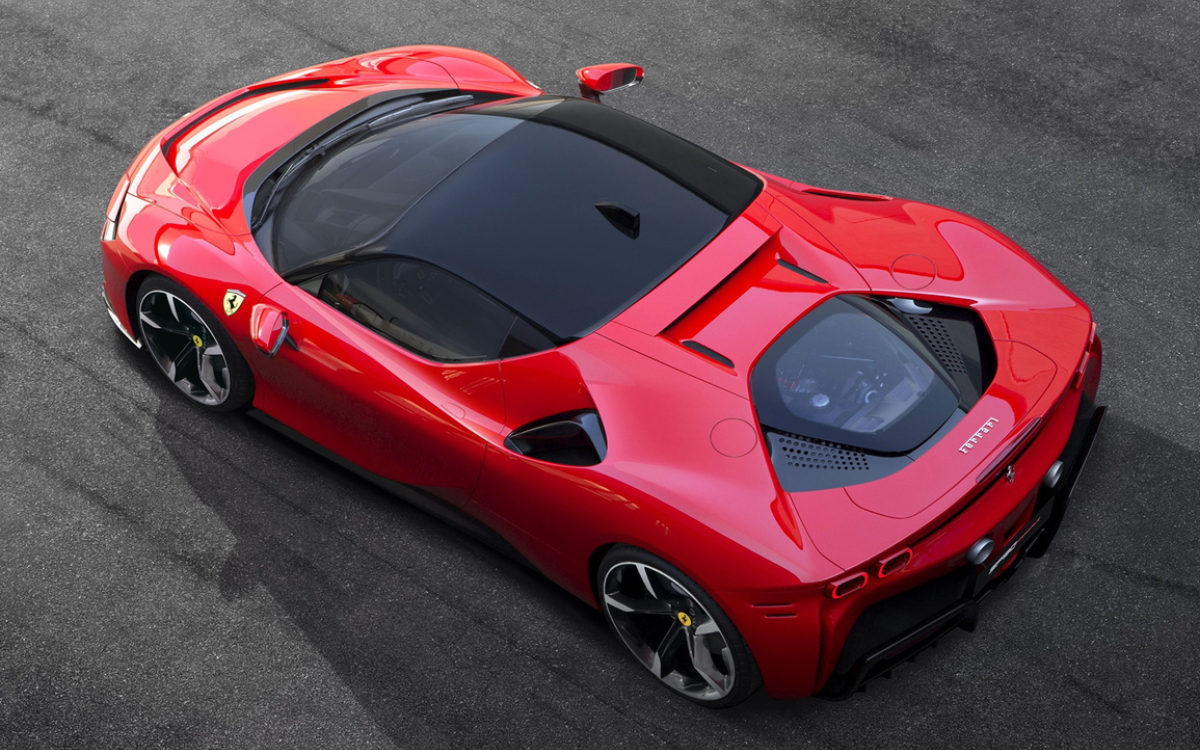 Lamborghini Revuelto: Raging Bull with Electric Boost
Exceeding the Ferrari SF90 Stradale by nearly $100,000, the Lamborghini Revuelto is also a gas/electric hybrid with one rear electric motor and two up front. Instead of a twin-turbo V8 gas engine like the Ferrari, though, the Lambo plants a naturally aspirated 6.5-liter V12 behind the driver. On paper, it adds up to 1,001 horsepower total output, a mere 15 hp stronger than the SF90.
After preview drives in Italy, automotive media is predicting (perhaps a bit conservatively) that the Revuelto will at least match the Ferrari 296 GTB. We would not be surprised to see it run a bit closer to the SF90, but upcoming tests will tell for sure. Lamborghini claims a top track speed of 218 mph. Good luck finding a track that will let you do that.
While high-end EVs are already invading this performance territory, the Ferrari 296 GTB/GTS and SF90 Stradale, along with the Lamborghini Revuelto, do it while also delivering the emotional gut-punch of their screaming piston engines. Perhaps it is the internal combustion rendition of the great Dylan Thomas poem:
Do not go gentle into that good night,
Old age should burn and rave at close of day;
Rage, rage against the dying of the light.