The World's First Supercar
While the Lamborghini 350 GT and its derivatives reflected company founder Ferruccio Lamborghini's unique vision for Grand Touring excellence and served as a credible "shot across the bow" to Ferrari, the Miura that soon followed them represented a devastating nuclear strike. Demolishing all established notions as to how a high-performance sports car should look, feel and behave in one fell swoop, the two-seat, mid-engine, V-12 Miura stands as the first true expression of the 'Supercar' genre. Boasting race-derived specifications, performance and aggressively stunning looks, the Miura was developed by a seven-man team. Made up of of Italy's finest engineers of the 1960s, the team included Gian Paolo Dallara and Paolo Stanzani.
Bold Debut
First shown in bare-chassis form and without so much as a model name at the November 1965 Turin Show, Lamborghini's Miura debuted the following March. Now fully dressed and displaying stunning alloy bodywork penned by renowned designer Marcello Gandini for Bertone. Designated 'P400' in recognition of its mid-mounted 4.0-liter V-12 engine, initially developing 350 horsepower, the Miura was named in honor of the notoriously fierce fighting bulls bred by Don Eduardo Miura. Greeted well before production commenced by well-heeled buyers with open checkbooks, the Miura made the best of Ferrari's contemporary road models seem dated in comparison.
The vehicle was developed through three distinct and progressively faster variations (P400, P400S and P400SV). Produced through 1973, the Miura was capable of reaching 170 miles per hour. It was often driven beyond that in the hands of the brave. When new, the Miura was the unqualified car of choice for the era's top entertainers, rock stars and wealthy playboys. Today, it continues to rank as quite likely the most beautiful and potent automobile ever conceived with few, if any, worthy peers.
One of 140
While only 915 Miuras were produced, RM Sotheby's will offer one of the most interesting examples in recent memory at its annual London, UK auction on Thursday, October 24th. Numbered 4245, it is an unrestored P400S from 1969. One of just 140 produced, the vehicle is coming to market from enthusiastic single-family ownership since 1974. Finished in Giallo Flay over Skay Bleu upholstery, 4245 went unsold until it was purchased in 1971 by Walter Becker. Becker, an advertising-agency owner from Nürnberg, Germany, would retain the Lamborghini until 1974. Then, it was purchased directly from him by Hans Peter Weber of Freiburg.
Prized and Enjoyed as Intended
According to RM Sotheby's, the Miura was prized by Becker, who enthusiastically drove it. He often drove it over long distances, possibly refuting the Miura's longstanding reputation for unreliability. According to his family, Becker routinely gave rides in the car to his extended family members, as well as his female companions. They were often attired in yellow tops over blue jeans to match the Lamborghini's striking colors. Becker would enjoy and retain the Miura until his eventual passing in 2015. The car has been remaining thereafter with his family in barn storage.
As Offered
Retaining the original 370-horsepower DOHC V-12 engine, paint and interior, 4245 displays an irreplaceable patina. This in contrast to many of the impeccably restored examples seen on concours lawns today. A true road car, this Miura's additional items include front turn-signal indicator lights and Schroth four-point seat belts. Plus, fascinating documents including the original German registration document and original license plates from both owners. Lastly featured is the the original service book and correspondence with the Lamborghini factory. Of course, as rightly advised by RM Sotheby's, review and service work is recommended prior to driving this fascinating and powerful preservation piece after the auction in London.
Rarity, Strong Demand and Seven-Figure Values Today
Predictably, news of this Miura's offering has been closely watched by industry insiders, marque enthusiasts and the media. It is anybody's guess what it will garner at auction. Miuras certainly enjoy great demand wherever one of these rare supercars is offered for sale. Recent auction sales include a $2,205,000 result for a 1971 P400 SV by RM Sotheby's at the Petersen Museum in December 2018, $2,177,500 for another 1971 P400 SV from RM Sotheby's at Monterey in August 2018, with auction results for the Miura generally in the range of $1 million – $2 million since 2014-15. It will be extremely interesting to see how this unrestored, yet highly original 1969 Lamborghini Miura P400S fares this week with RM Sotheby's in London.
At the Auction
UPDATE (10/24/2019): Listed as Lot 176, this 1969 Lamborghini P400 S enjoyed a lengthy and exciting bidding process on the RM Sotheby's auction stage. When auctioneer Maarten Ten Holder dropped his gavel for the final time, the winning bid was GBP 1,105,000 (before Buyer's Premium). This exceeded the high pre-sale estimate published for the car of GBP 1 million. Converted to U.S. dollars, the hammer price for the Miura was $1,430,975. This is an excellent result for an unrestored, albeit well-used P400 S Miura. It is nearing the middle of the $1 million – $2 million range the Miura has enjoyed the past 4-5 years.
28 of the 98 motorcars on offer in London passed unsold at auction. However, the number of cars sold and the 71 percent sell-through rate is quite respectable. In the broader context, the densely populated UK auction calendar added confidence to collector-car market optimists. Likely, numerous post-block deals are being feverishly worked by the RM Sotheby's specialists and sales numbers will surely rise in the coming days.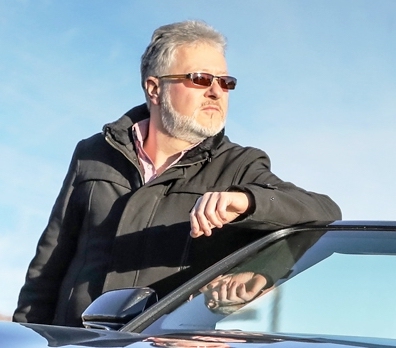 Written by David Neyens, Classic Auction News
For Premier Financial Services