SUV Popularity Continues to Rise
The Lamborghini Urus, the marque's new $200,000 SUV, doesn't arrive in dealerships for another eight months. However, customer orders have already been brisker than anticipated.
A CNBC report quoted New York dealer Brian Miller, President of Manhattan Motorcars, saying he already has 60 orders against an allotment of 100 vehicles. This should not surprise anyone. SUVs and crossovers are taking over every price segment, from mainstream to ultra-premium. Porsche's best sellers are SUVs. Bentley and Maserati have SUVs, the latter with a new Ferrari V8-powered variant just announced. The Rolls-Royce Cullinan "don't call it an SUV" SUV is on the way, with National Geographic chronicling its final testing around the globe.
Urus Brings In Heaps of Lamborghini Newcomers
To recap, the Lamborghini Urus has a 641-horsepower 4.0-liter twin-turbo V8 and all-wheel drive. In addition, raised ground clearance for off-pavement travel. Lamborghini expects to build about 1,000 Urus models this year. Next, perhaps 4,000 next year, when it will essentially double brand volume. What's more, according to Lamborghini CEO Stefano Domenicali (who was director of the Ferrari Formula One team from 2007-2014), 70 percent of Urus customers are new to the marque.
That's a lot of new blood and money pouring into Lamborghini. Miller, the New York dealer, told CNBC that Urus orders are coming from customers who are wealthier than Lamborghini sports car buyers. Interpret that how you may. However,one can easily guess that Lambo's product planners are already hatching ideas for higher-end Urus models. One's with even more horsepower and bigger prices. Land Rover has already thrown down the gauntlet with a $295,000 Range Rover SV Coupe. This will be limited to 999 units.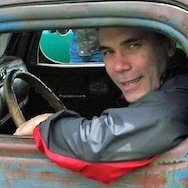 Written by Jim Koscs, Audamotive Communications
For Premier Financial Services