Driving Toward Seven Figures
At the Amelia Island auctions, a fake Ferrari, one of the 250 GT California Spider replicas used in the 1985 movie "Ferris Bueller's Day Off" sold for $313,000 and beat several V12 Ferraris. But the bigger surprise came from two near-million-dollar sales for a real Ferrari on which the automaker initially never placed its vaunted brand mark: the Dino.
Gooding and Company sold a 1974 Ferrari Dino 246 GTS with the semi-legendary "chairs and flares" option and rare Verde Pino Metallizzato (green) color for a stunning $967,000. The RM Sotheby's Amelia Island auction, meanwhile, sold a 1968 Ferrari Dino 206 GT for $868,500 and a red '74 246 GTS "chairs and flares" model for $758,500
Those figures are nearly double what many Dinos sell for. For example, the RM Sotheby's Amelia auction also sold a red '74 Dino 246 GTS with original paint and interior for $428k. Yet, the those near-seven-digit prices were not flukes. Back in August 2022, a 1973 Dino "chairs and flares" brought $858,000 on Bring-a-Trailer. In response, Hagerty said the sale "broke our price guide." BaT, which shows a rising trend for Dino prices on its platform, sold a red 1973 246 GTS for $651,000 on March 31
The values that some collectors have ascribed to the Dino 206/246 models demand a closer look at this still-misunderstood Ferrari.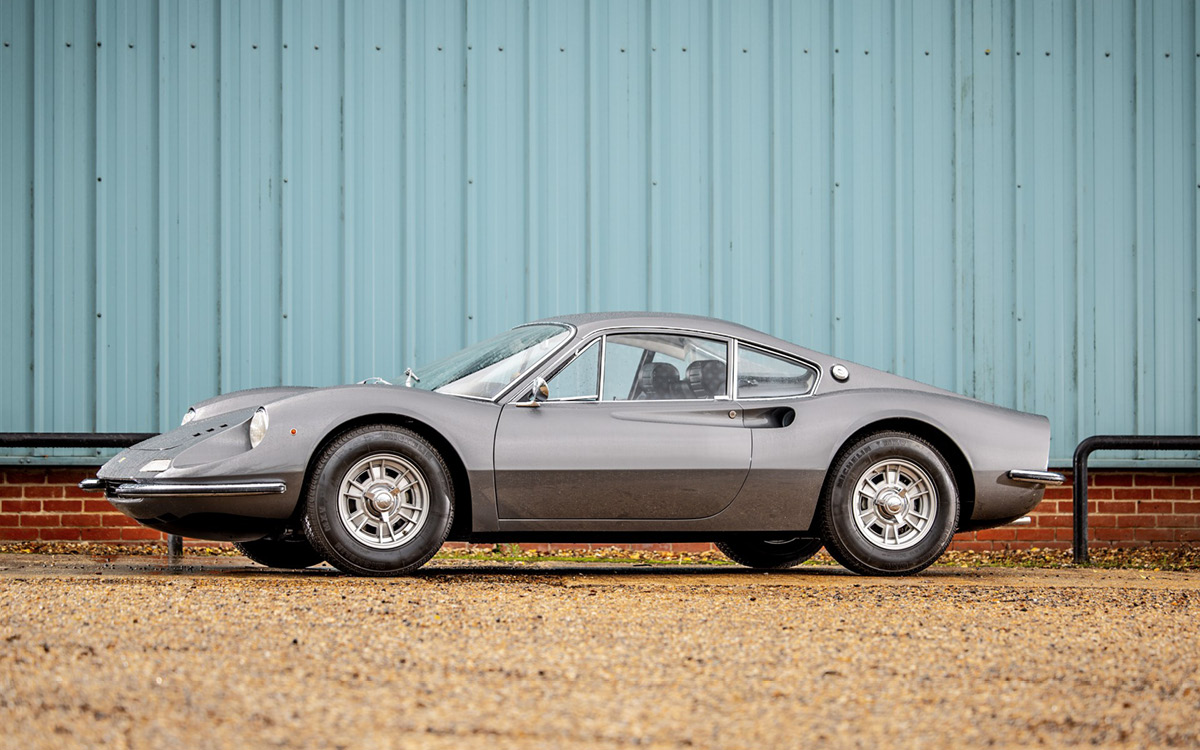 Yes, the Dino Has Always Been a Ferrari
Arguably one of Ferrari's best sports cars – and a pivotal one, too – the mid-engine Dino has stirred debate since its introduction in 1968. The source of the controversy was – and for some remains – the car's identity itself. Was it a real Ferrari?
In short, yes, the Dino was a Ferrari. And, yes, it was a joint venture of sorts with Fiat, which assembled the engine. The Dino V6, however, was a pure Ferrari design by ex-Lancia engineer Vittorio Jano, with technical input from Alfredo "Dino" Ferrari, Enzo's son who died in 1956 of muscular dystrophy at the age of 24.
The "Dino" V6 engines scored victories in Ferrari Formula One and Formula Two racecars in the late Fifties and Sixties. Notably, Brit Mike Hawthorn won the 1958 Formula One Drivers' World Championship with a Dino-powered Ferrari.
As for the rest of the Dino, it had a pure Ferrari chassis and was the marque's first mid-engine road car. Ferrari's long-time design partner, Pininfarina, drew the body, which won acclaim from the moment it appeared. Ferrari's body-making partner, Scaglietti, built the Dino bodies, and Ferrari assembled the Dino in its own factory.
Finally, the official build tag on the Dino's car's door jamb used the Ferrari name, not Dino. This car was a Ferrari. Let's move on.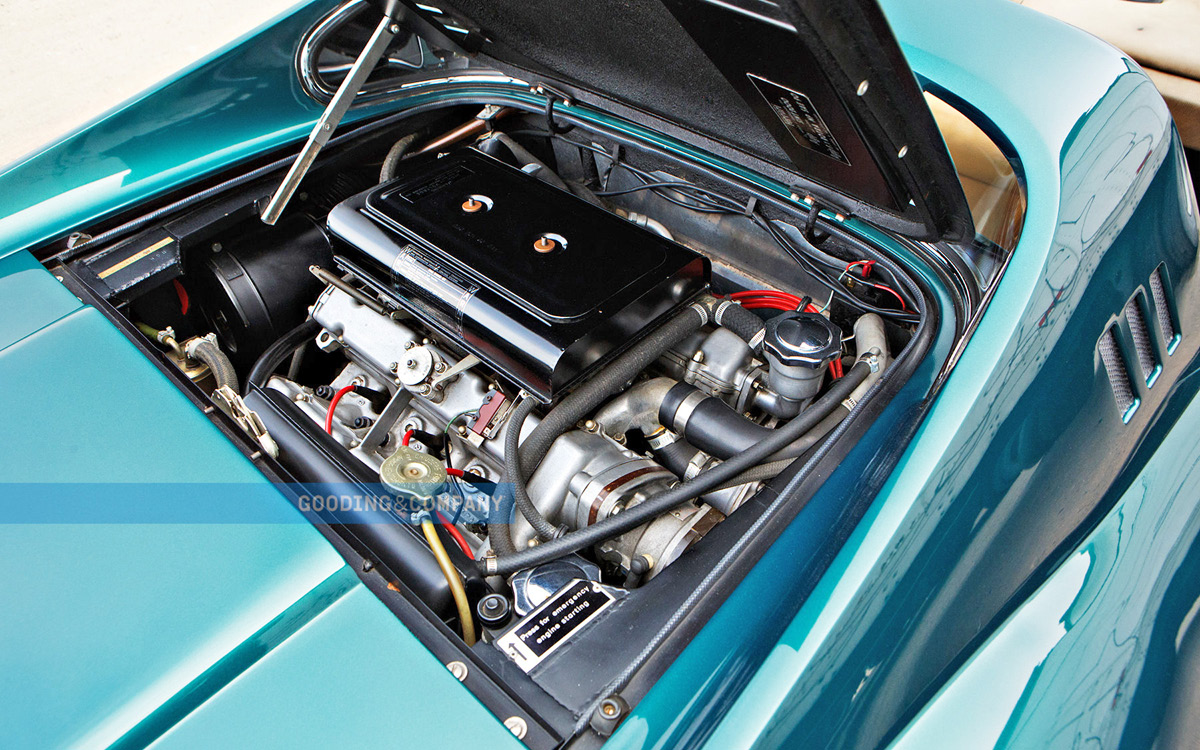 Racing Pedigree
The Dino V6 ended up in road cars by racing necessity. In the early Sixties, Formula Two rules issued for the upcoming 1967 season required that engines be based on production-car engines and installed in at least 500 cars within a 12-month period. Unable to build that many cars and engines in a year, Ferrari turned to Fiat for assistance.
The plan called for Fiat to produce a 2.0-liter version of the 65-degree V6 and use it in its own new sports models, to be called Fiat Dinos. That satisfied the F2 rules. The Fiat Dino Spider, designed and built by Pininfarina, appeared in 1966, and a coupe designed and built by Bertone followed in 1967. Gooding & Company's 2023 Amelia Island Auction sold a 1969 Fiat Dino Spider, one of 424 total built, for $390,000.
Not a Ferrari, You Say?
Around that time, Pininfarina had successfully helped convince Enzo to build a mid-engine road car using the Dino V6. That car went into production in 1968 with one thing missing: a Ferrari badge. The 1968 Dino 206 GT, as it was named, was a stunner. But the brochure for the new model raised eyebrows when it touted the car as "small, quick, safe … almost a Ferrari."
Almost? The Dino 206 GT was a stellar sports car with nothing to be embarrassed about. Automotive media and drivers loved the 2,400-pound machine, especially the handling. Ferrari built 152 Dino 206 GTs with aluminum bodies through 1969, the year Fiat took a 50-percent share in Ferrari and altered its destiny.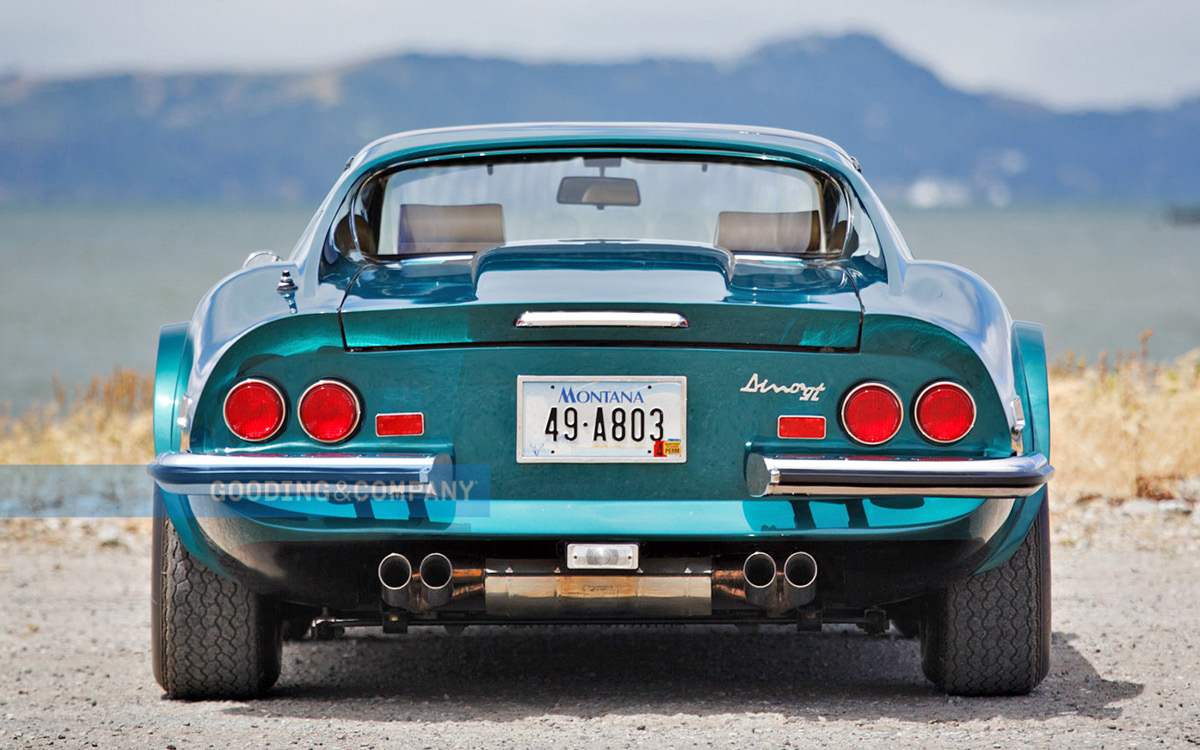 More Power, More Production
Demand for both more cars and more power spurred a change to steel for the Dino's body and a larger-displacement, iron-block 2.4-liter version of the V6 for more torque. The 246 also gained a 2.4-inch longer wheelbase to add a bit more interior room. The changes brought the Dino's weight up to about 2,700 pounds. All Dinos used a five-speed manual transmission, with the famous Ferrari chrome shifter gate.
Ferrari initially claimed 195 hp and 166 lb-ft of torque for the 2.4-liter V6, though the U.S. cars were rated at 175 hp. The same V6 was used to great effect in the Lancia Stratos, which won the World Rally Championship in 1974, 1975, and 1976.
Open Dino for the Open Road
For 1972, Ferrari introduced the Dino 246 GTS with a lift-off roof panel like the Porsche 911 Targa. In 1973, the "chairs and flares" option package added 7.5-inch Campagnolo alloy wheels, which required flared wheel arches. Seats like those from the Ferrari 365 GTB/4 Daytona added the "chairs." Most sources say Ferrari built just 91 Dinos with the "chairs and flares," though other cars were retrofitted with the package.
In performance, the Dino 246 was a rival to the less expensive Porsche 911. The car's 8-second 0-60 performance was not stellar, but the baby Ferrari came alive at higher speeds. Motor Trend recorded a 92-mph quarter-mile in just over 15 seconds and a 148-mph top speed in a 1972 test.
The magazine concluded its road test with this assessment:
"The Dino Spyder, to our subjective thinking, is the most pleasurable Ferrari. By comparison, such other great Ferraris as the Daytona and the GTC-4 are fast motor carriages for wealthy Nevadans and doctors specializing in diseases of the rich."
The 45-inch-tall Dino was like a scalpel on twisting roads. Said Motor Trend: "Every curve gets ironed out, and the pace of life gets faster than you ever thought possible."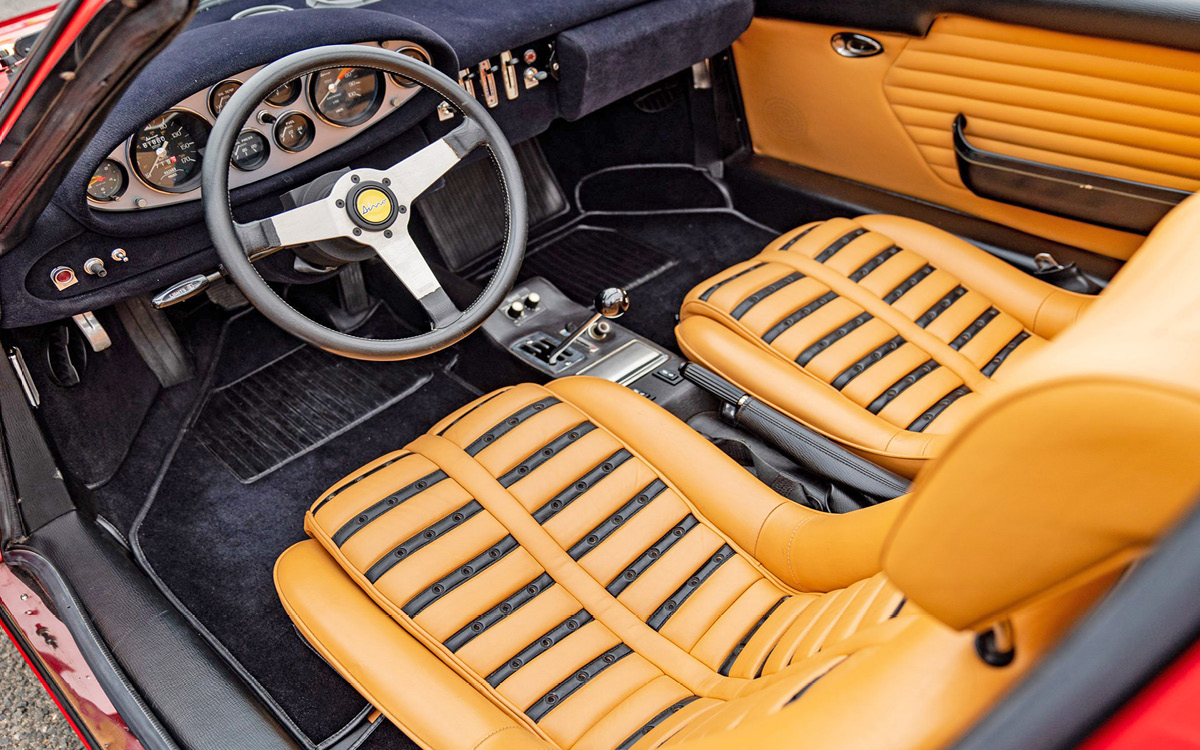 Modern Dino?
Total Dino production ended in 1974, with the nearly six-year run totaling 2,295 GTs and 1,274 GTS models. That made the Dino Ferrari's most prolific car to that point. Ferrari moved on to V8-powered middies after the Dino, the current one being the F8 Spider. (Production of the F8 Tributo coupe recently ended.)
The U.S. price of a Dino 246 GTS exceeded $15,000 by 1974, about $96,000 today. That's far below any current Ferrari but happens to be the base price for a 2023 Porsche Cayman GTS 4.0, perhaps the Dino's nearest modern but much faster counterpart. It could also get a really nice first-gen Acura NSX, which some had described as a kind of spiritual successor to the Dino. But don't expect another Dino from Ferrari.