One is Not Always the Loneliest Number
We recently covered a modern Ferrari Superamerica, the 575M-based version built in 2005, of which just 559 were made and 170 came to the U.S. While not as super-limited as other Ferrari models have been, you still had to be a customer in good standing to buy one new.
Flash back 60 years to the Ferrari that lent its good name to the modern Superamerica. Imagine what it took for a buyer to get one of only seven to share its exact body style, and the only one of those to have its body rendered in aluminum rather than steel.
You're looking at that car, a 1961 Ferrari 400 Superamerica Series I Coupé Aerodinamico. If you'd like to add it to your collection, make sure you are a bidder at this month's Gooding & Company Pebble Beach Auction, which has set a pre-sale estimate of $4M-$5M for this rare gem.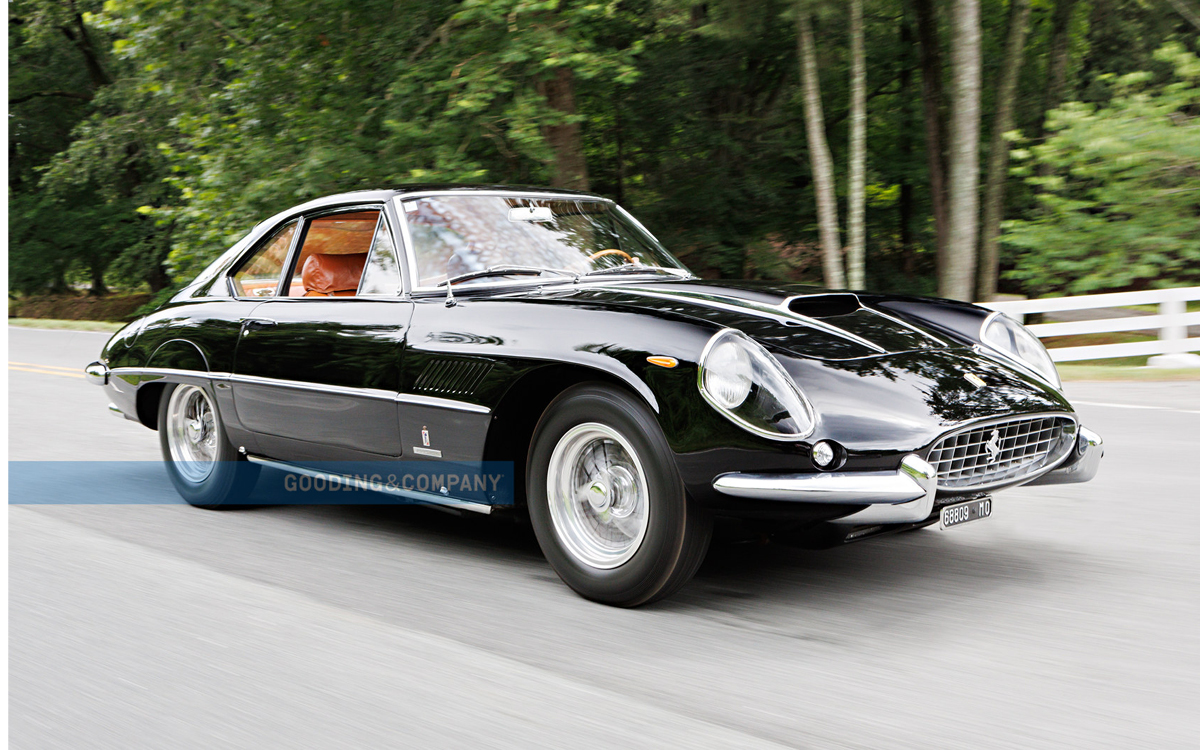 Coming to America
Even in Ferrari's formative period in the early 1950s, the company looked to the U.S. as a key market for its rare and expensive machines. What better way to ingratiate yourself with that market than to name a series of cars after it? Thus were born the high-end Ferraris 340, 342 and 375 America models that used Ferrari's Lampredi-designed "long block" V-12 engine.
Nearing the end of the decade, the name became 410 Superamerica, the "Super" part being inspired by the 5.0-liter V12. These were Ferrari's most expensive road cars of the day, made more so by the type of clientele that could afford to also order custom bodies if they so pleased.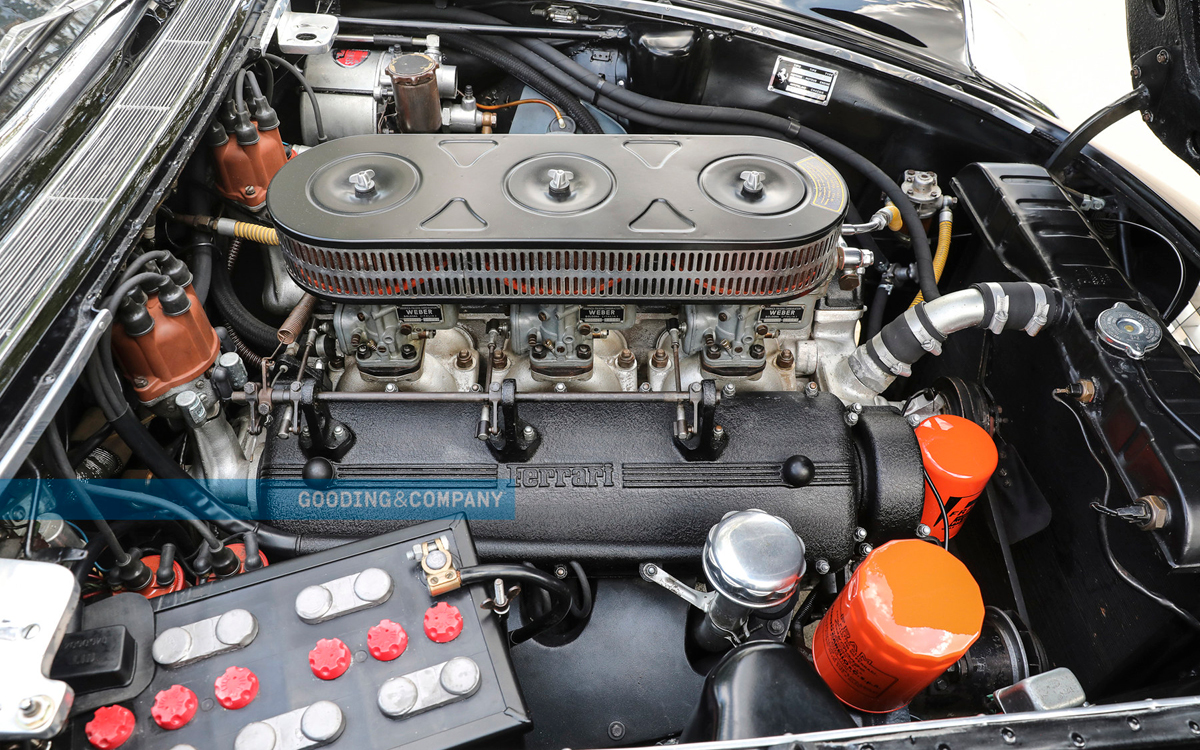 Super-rare Superamerica
The 400 Superamerica chassis that debuted in 1961 departed in significant ways from the previous America models. Mainly, it used a 4.0-liter engine based on the Colombo 3.0-liter "small block" V12 from the Ferrari 250 GT series cars. And, the Series I cars were built on the "short wheelbase" chassis, 102 inches for the coupes and 95.3 inches for the convertible.
A Pininfarina show car based on the chassis, called the Superfast II, inspired the striking Coupé Aerodinamico body style used on just 14 of these Series I cars. Of those, seven featured the covered-headlight front end style, and only one had an aluminum body.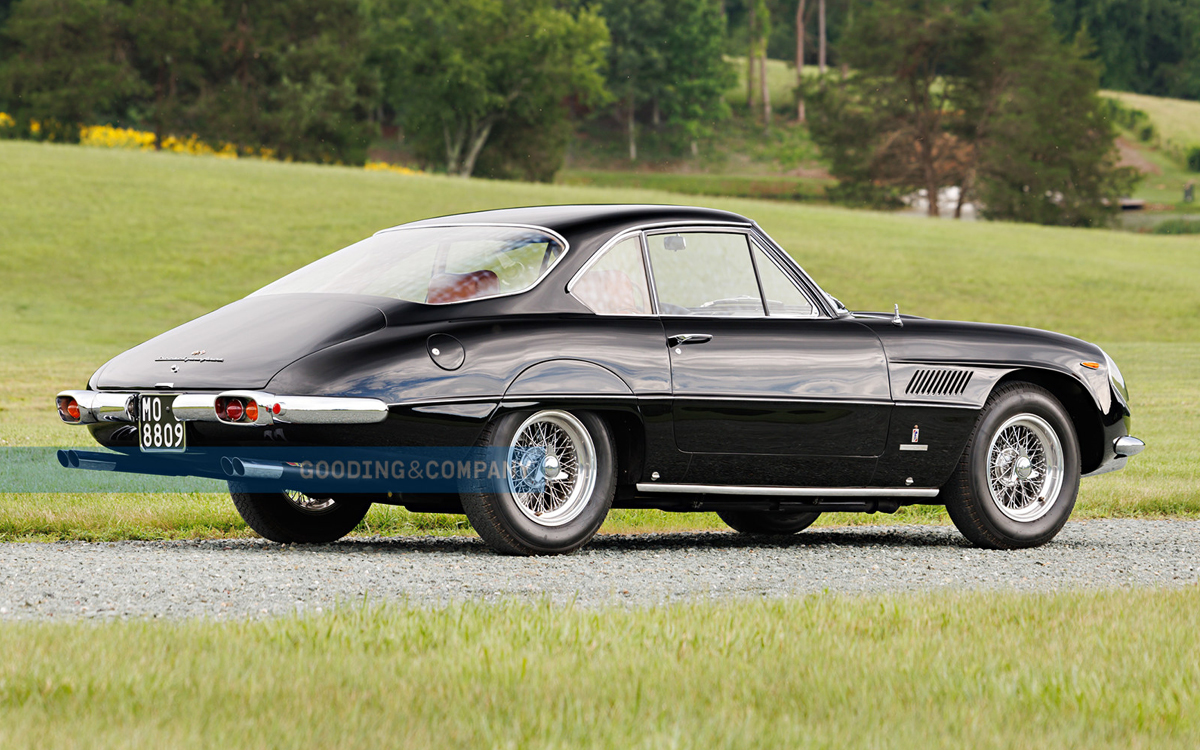 Elite Client, 1960s Style
Just who did you have to be, and what did you need to do, to be able to order Ferrari's most exclusive car more than 60 years ago?
Enter one Count Giovanni Volpi di Misurata, an Italian nobleman whose father, Giuseppe Volpi, 1st Count of Misrata, had been instrumental in bringing electricity to parts of Italy. He also founded the Venice Film Festival. On the negative side of the ledger, he was also a top guy in the country's fascist party and a member of Benito Mussolini's cabinet.
The elder Count Volpi died in 1947, and the younger inherited a whole-lotta-lira. He took up racing and founded his own racing team, Scuderia Serenissima, which campaigned Ferrari and Maserati sports-racers and Grand Prix cars. Still in his early 20s, Volpi also bought about 15 Ferraris. Not surprisingly, he was tops on the list to order a 400 Superamerica soon after its public debut.
True Supercar
Volpi ordered his special Ferrari 400 Superamerica Coupé Aerodinamico in a one-off color scheme, Nero Tropicale over Tobacco Connolly leather. He also requested that Pininfarina equip the car with detachable headrests, lockable interior storage compartments, seatback pockets, Klippan seat belts, Blaupunkt radio, map light, headlight flasher pedal, and a second battery in the trunk.
The car, completed in August 1961, became a showpiece that Pininfarina used for promotional purposes. Its engine was rated at 340 horsepower, and the four-speed manual transmission featured an electrically-actuated overdrive to give more relaxed high-speed cruising. Given the car's reported top speed of around 160 mph, four-wheel power-assisted Dunlop disc brakes were certainly appreciated.
Car and Driver tested a 400 Superamerica for its April 1963 issue, listing the price as $17,800 – about $173,000 today. Ferrari concluded this elite series of cars with the 1964-1966 500 Superfast.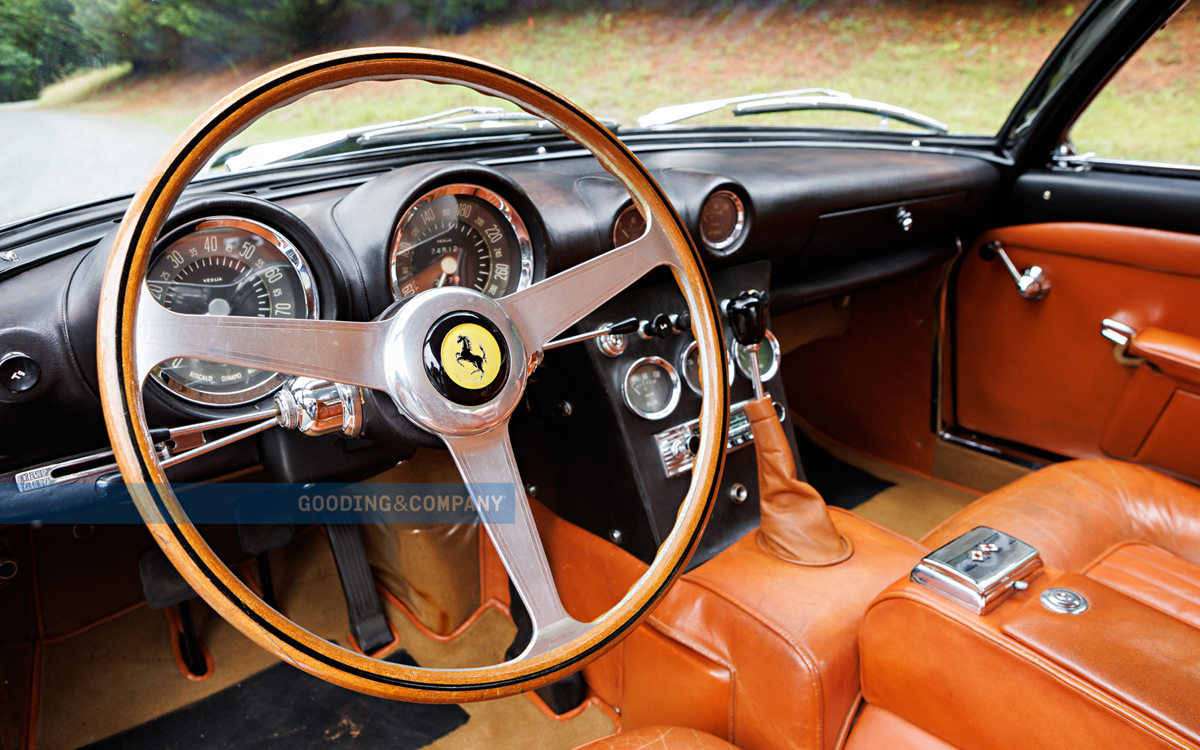 Preservation Star
Perhaps most remarkably, this one-of-a-kind Ferrari 400 Superamerica has never been restored and shows just 24,000 km from new. A string of passionate collectors maintained and preserved the car in its original condition.
Ferrari Classiche certification has confirmed that this Superamerica retains its original chassis, body, engine, transmission, rear axle and other critical components. According to Gooding & Company's specialists, this "is perhaps the finest original and best-preserved example extant."
Among the many trophies this singular 400 Superamerica has collected are second place in the special Ferrari Preservation class at the 2015 Pebble Beach Concours d'Elegance®; a Luigi Chinetti Memorial Award; two Preservation Platinum Awards; Gold Awards at the FCA International Meet Concours in 2015 and 2016, and the Preservation Cup at the Cavallino Classic in 2019.
Bidders will be vying for a very important part of Ferrari history.