A staple event closely associated with the world-famous Amelia Island Concours d'Elegance since inception in 1999, RM Sotheby's returns to the beautiful Ritz-Carlton Amelia Island for the company's 24th auction there. This year also marks the return of the Amelia Island Concours d'Elegance auctions, and other associated events to their traditional March timetable.
Compressed into one day of auctions on March 5, unlike the two-day events of years past, RM Sotheby's has assembled yet another expertly curated auction docket for 2022 with 99 cars offered and a focused selection of choice collectibles and artworks preceding them. Automotive lots are a virtual tour through automotive history, ranging from Brass Era luxury motorcars to iconic road and racing cars, plus numerous examples of exotic modern supercars – including an otherworldly 2020 McLaren Speedtail and rare, "triple black" 2015 Ferrari LaFerrari.
The sales representatives from Premier Financial Services have chosen their favorite vehicles to be offered by RM Sotheby's at this year's Amelia Island Auction, and we hope you will enjoy their picks and insights. As anticipation builds, be sure to check out the RM Sotheby's online auction catalogue here and begin drafting your personal "wish list" with the knowledge that we are here to help put your dream in your driveway!
Premier's Midwest Sales Manager, Ross Dressel, chose Lot 171, a stunning "triple black" 2008 Spyker C8 Spyder. Debuted at Britain's Birmingham Motor Show in 2000, the radically styled C8 Spyder recalled Spyker's rich early heritage in both aircraft and automobile production. Design elements throughout the C8 Spyder's interior and exterior pay extensive homage to the company's origins, most notably its aluminum construction, fuselage-type styling, rear "cannon-port" vents, engine-turned dashboard, and aircraft-type switchgear. Performance is electrifying, with 186 mph on tap possible with race-derived features including fully-independent suspension, a six-speed Getrag gearbox, and 400-horsepower, 4.2-liter Audi V-8 engine. According to Ross, "I used to sell this brand and the Spyker is an under appreciated modern work of art. These will go down as one of the most rare and modernistic, handcrafted automobiles ever. Truly unique in every facet, including the gorgeous hand-turned aluminum dash!"
Michelle Yancey, our Southwest Sales Manager, selected Lot 119, a fascinating Zagato-bodied Porsche 356B reprising its period work on the Porsche-Zagato Speedster raced by Claude Storez in Europe during 1958 and 1959. Since the original Porsche-Zagato fell from sight after Storez' fatal racing crash, Carrozzeria Zagato produced this stunning "one-off" recreation of the original car in 2016, under the "Sanction Lost" designation for noted American sports-car racer Herb Wetanson. Authenticity is stunning, given Zagato's use of scanned original photographs and technical drawings to create a digital model of the original car to work from. According to RM Sotheby's, "Following the start of the Porsche-Zagato Sanction Lost program, this car was sent to Zagato, where they removed the original Porsche shell and replaced it with their coachbuilt Speedster body." Impressive documentation comes in the form of a digital dossier containing magazine articles, photographs, and Zagato documents, for a fabulous overall package. This Porsche-Zagato is a natural pick for Michelle, a die-hard Porschephile who will soon take delivery of a special Porsche 356 Speedster recreation of her own.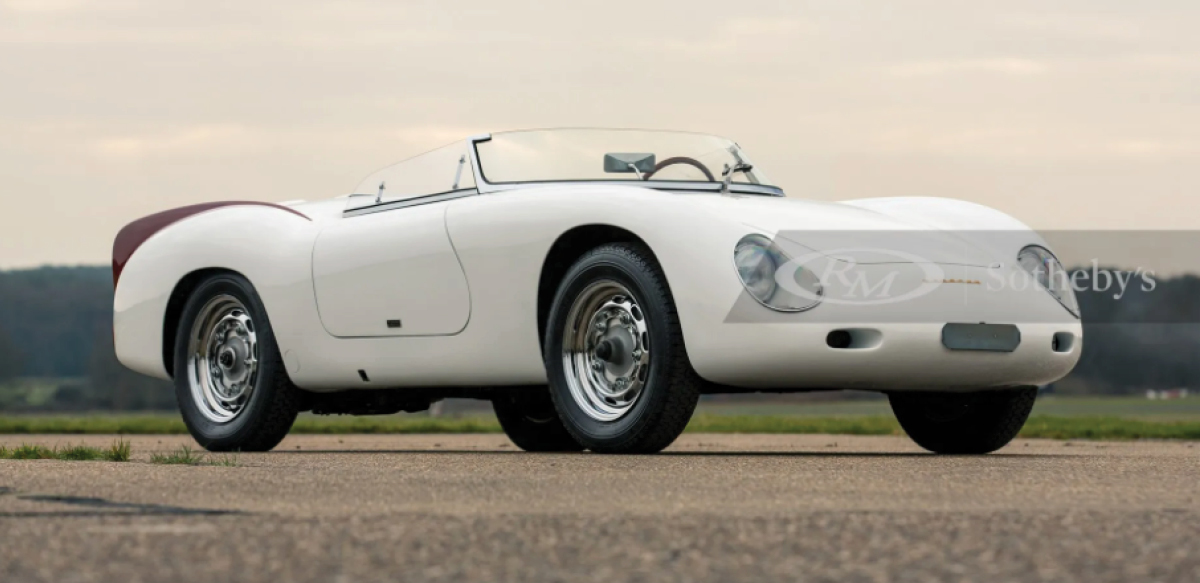 Premier's Southeast Sales Manager, Chris Warren, chose Lot 160, this extremely charismatic 1947 Delahaye 135 M Cabriolet by Chapron. Regarded by Christopher as a "Tremendous car and a tremendous value," this Delahaye features one of the highest-specification chassis of the era, including a triple-carbureted 3.5-liter engine and Cotal pre-selector gearbox. Well-documented provenance is supported by records maintained by the Henri Chapron Archives and confirms original details, including first owner Paul Portes of Paris, who was the personal tailor to none other than Henri Chapron. By the 1960s, the Delahaye had been exported to the United States. A restoration was completed during the 2010s and the vehicle maintains high integrity and an incomparable appearance, handsomely celebrating one of the high-water marks of the Classic Era.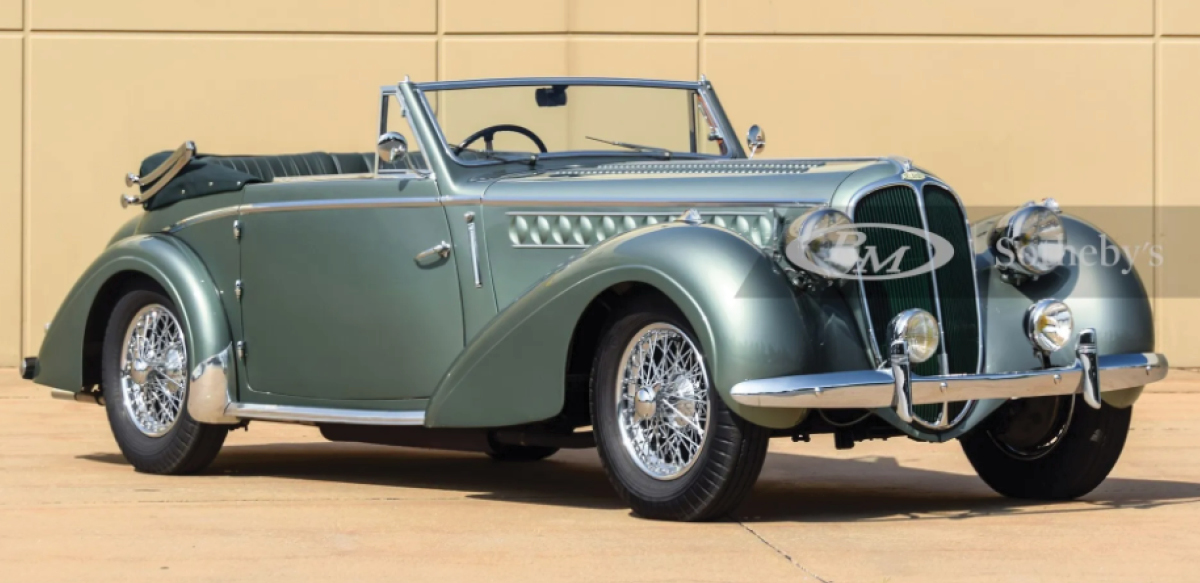 Attracting the attention of Juan Garcia, our West Coast Sales Manager, this competition-bred classic Porsche rarity will cross the RM Sotheby's auction stage as Lot 116. Representing the performance pinnacle of Porsche's 356 dynasty, this Carrera 2 GS carries excellent provenance, including the factory Kardex production record. Desirable factory options are extensive to match its exotic mechanical specification. Capable of very fast road work with the timeless panache of the Porsche 356 B body style, this 356 Carrera 2 GS even comes with a replica set of Skai-Dur fitted luggage. According to RM Sotheby's, this Carrera GS began life as one of just 310 produced in all and of them, this example is particularly rare with its factory steel sliding sunroof option. Desirable on every count by hard-core Porsche fans, this Carrera 2 GS is Juan's hands-down choice of car to cruise along the Pacific Coast Highway. We couldn't agree more!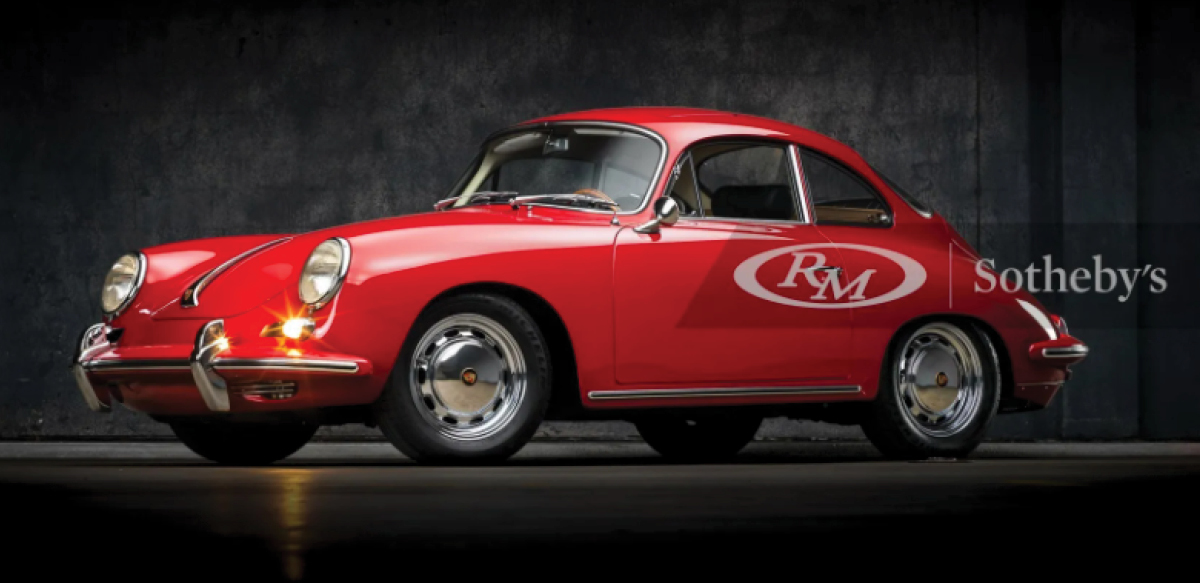 Lot 138, this glamorous 1961 Maserati 3500 GT Spyder, was selected by Keith Neelans, our Northeast Sales Manager. A stylistic masterpiece with svelte open bodywork coachbuilt by Italy's renowned Carrozzeria Vignale, the 3500 GT stands as one of postwar Italy's definitive Gran Turismo machines, with just 242 Spyders produced. According to RM Sotheby's, this handsome example rretains its matching-numbers engine and includes a rare original factory hardtop. Beautifully restored in striking triple-blue livery, it is desirably equipped with front disc brakes and a ZF five-speed gearbox and documented with factory build sheets supplied by Maserati Classiche. A rare, striking, and highly capable performer, it is a show-worthy example that will also deliver a fabulous classic touring experience on your favorite stretch of blacktop.
The team members at Premier's corporate headquarters in Woodbury, Connecticut are collectively watching Lot 165, a menacing 2015 Ferrari LaFerrari. Finished entirely in exceedingly rare all-black livery – even the brake calipers, it is one of only 500 examples produced and offered with under 600 accumulated miles from new. Performance potential is mind-numbing with the LaFerrari's HY-KERS powertrain featuring a 789-horsepower 6.3-liter dual-overhead-cam 48-valve V-12 at its core, supplemented by an oil-cooled electric motor residing at the rear of the seven-speed dual-clutch automatic transmission, delivering 161 additional horsepower. Due to its impeccable condition and service history – personally inspected by your writer, this LaFerrari qualified for the newly launched renewable, two-year LaFerrari factory warranty program, which was placed on the vehicle in February 2022 by Ferrari Beverly Hills, making this extremely desirable example one of the very first LaFerrari motorcars in the country to qualify for, and to complete, the stringent factory warranty certification process, which activates a comprehensive two-year warranty on the vehicle, a two-year warranty on the high-voltage battery system, and two cost-free annual services – all transferable to the new owner, providing ultimate peace of mind.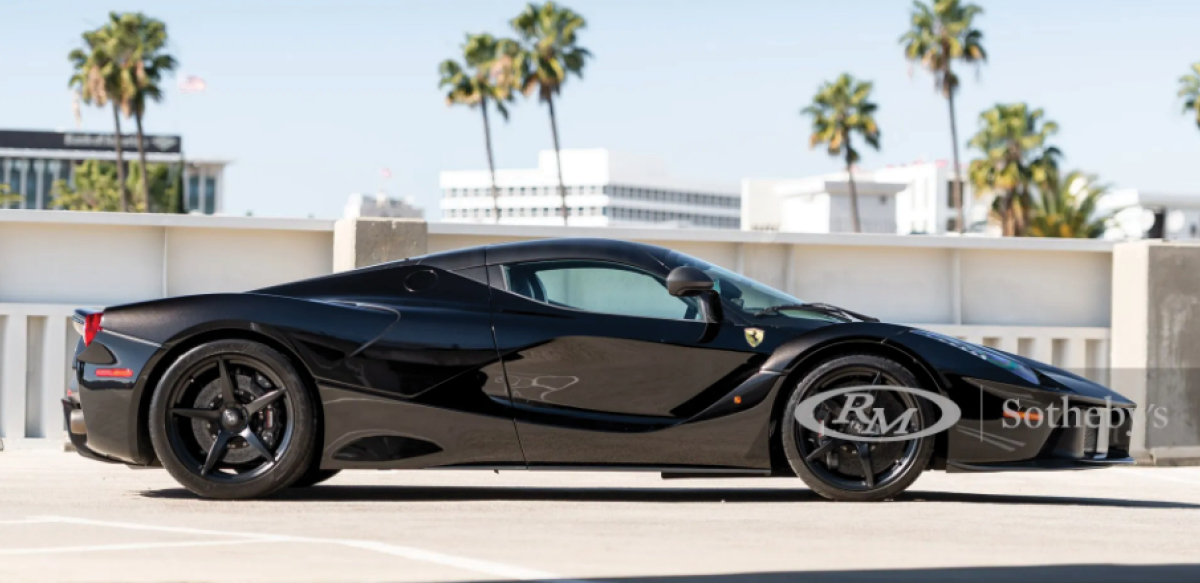 Leasing from Auction with Premier
The Simple Lease from Premier Financial Services takes the stress out of bidding at auction. In fact, Premier is your best path to owing any high-end automobile, from leasing a classic Ferrari from auction to driving a modern Supercar home from the dealer. Preparation is key to getting the car of your dreams, so check out the comprehensive resources we have provided on the Premier Financial Services website and be sure to contact us today. Representatives from the Premier Financial Services team of vehicle-leasing experts will be in attendance at the RM Sotheby's Amelia Island auction, ready to assist existing and new clients while monitoring collector-car sale prices there. Be sure to contact us now to prepare to bid at this year's Amelia Island auctions with confidence and experience our great service and expert advice first-hand.