If you're going to The Amelia concours and auctions next month, well, you really are going to "The Amelia." Last year, insurance, media and auto event company Hagerty acquired the Amelia Island Concours d' Elegance from founder Bill Warner and rebranded it "The Amelia," which is what everyone called it anyway. (Hagerty had acquired the Greenwich Concours d' Elegance in 2019.)
The event has been expanded with new features, including Cars & Community designated for Saturday and includes Cars & Caffeine, a 1980s and '90s-focused RADwood display; the "fun and low-brow" Concours d'Lemons; and The Amelia's first-ever Kids Zone. It all seems in keeping with the fun and eclectic spirit that has long defined this event.
The main event will uphold its own heritage of inspiration by marking anniversaries for the 24 Hours of Daytona (60th) and the 12 Hours of Sebring (70th), Ferrari (75th), Lincoln (100th) and the pivotal 1932 Ford (90th). Cars from the career of racer and team owner Chip Ganassi, the event Honoree, will also be featured.
Once again, RM Sotheby's is the event's official auction house, with its sale to be held on site at the Ritz-Carlton. Bonhams and Gooding & Company will also hold auctions nearby.
If you are planning to attend The Amelia, or just following auction results, here's the schedule for the weekend, along with brief mentions of highlight cars for each. As always, Premier Financial Services representatives will be on hand to assist existing and prospective clients, and the company stands ready to help you qualify for financing before bidding begins.
RM Sotheby's
The Ritz-Carlton
4750 Amelia Island ParkwayAmelia Island, Florida
Previews: Thursday, March 3 and Friday, March 4, 10am – 7pm
Auction: Saturday, March 6, 11am
RM Sotheby's has once again put together a selection of great cars representing best-of-category examples across diverse segments of the collector car market. Two cars separated by nearly nine decades exemplify this point. An incredibly detailed and elegant 1934 Packard Twelve Individual Custom Convertible Victoria by Dietrich is estimated to sell for $3.75M – $4.5M. With a concours restoration by marque specialists, Stone Barn Automobile Restoration, the car is one of three of its type to exist.
Speeding forward to the present, you'll find a 2020 McLaren Speedtail, the 87th of 106 built, with a pre-sale estimate of $2.6M – $3M. The Speedtail is so far McLaren's fastest road car, with 1,035 horsepower and a 250-mph top speed. Like the landmark McLaren F1, it also has a central driving position.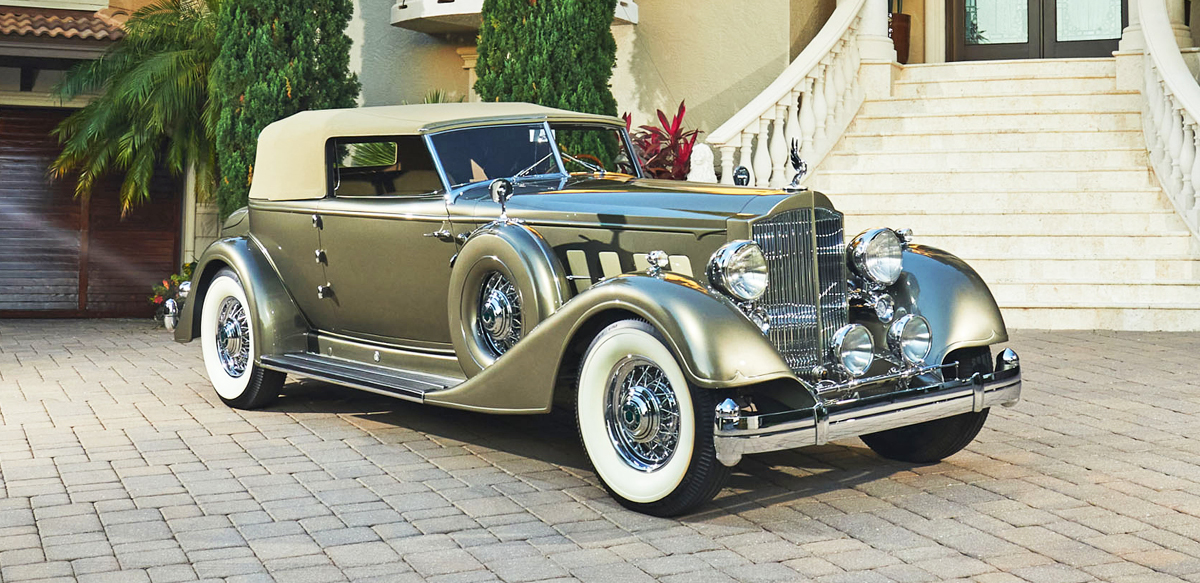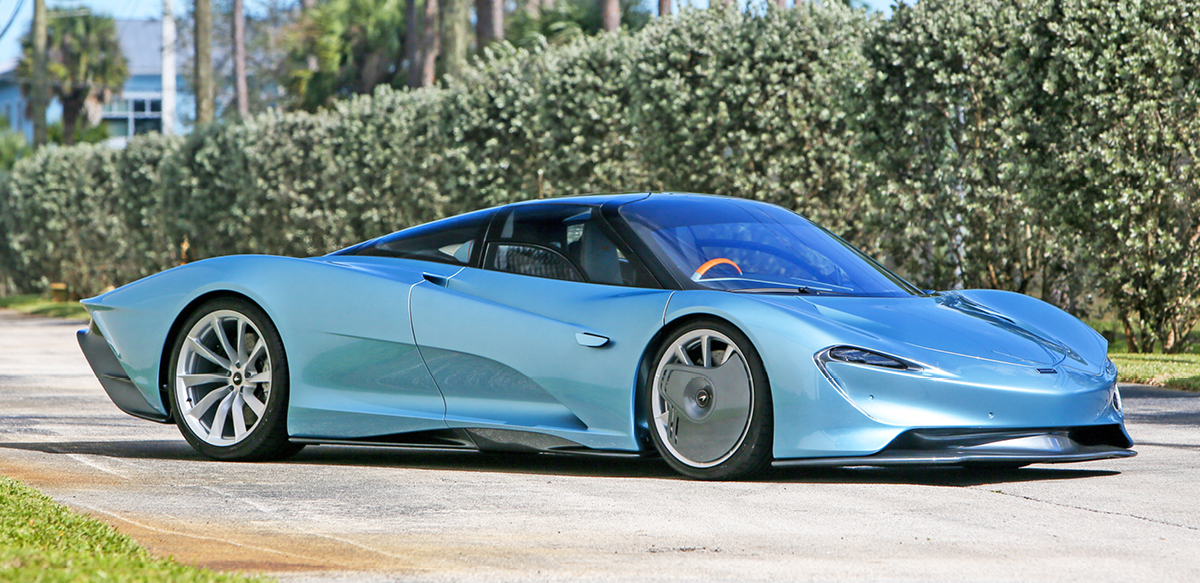 Bonhams
Fernandina Beach Golf Club3990 Amelia Island Parkway Fernandina Beach, Florida
Previews: Wednesday, March 2, 9am – 7pm and Thursday, March 3, 9am – 1pm
Auction: Thursday, March 3, 10am
Bonhams will bring a diverse array of collector cars to The Amelia, with rare sports cars, motorcycles and automobilia that fit this event's milieu perfectly. Two standout cars among many include a 1955 Porsche 550 Spyder said to have an "extraordinary period European racing history" with outings at Nürburgring, AVUS and Hockenheim. It has a pre-sale estimate of $4.5M – $5.5M.
From the same era, the 1954 Jaguar XK120 SE Coupe bodied by Pinin Farina (two words at the time) is the only one of its kind ever made. Said to have been recently restored to 100-point concours condition, the Italian-flavored Jag was a Pebble Beach award winner in 2017. The pre-sale estimate is $900K – $1.3M.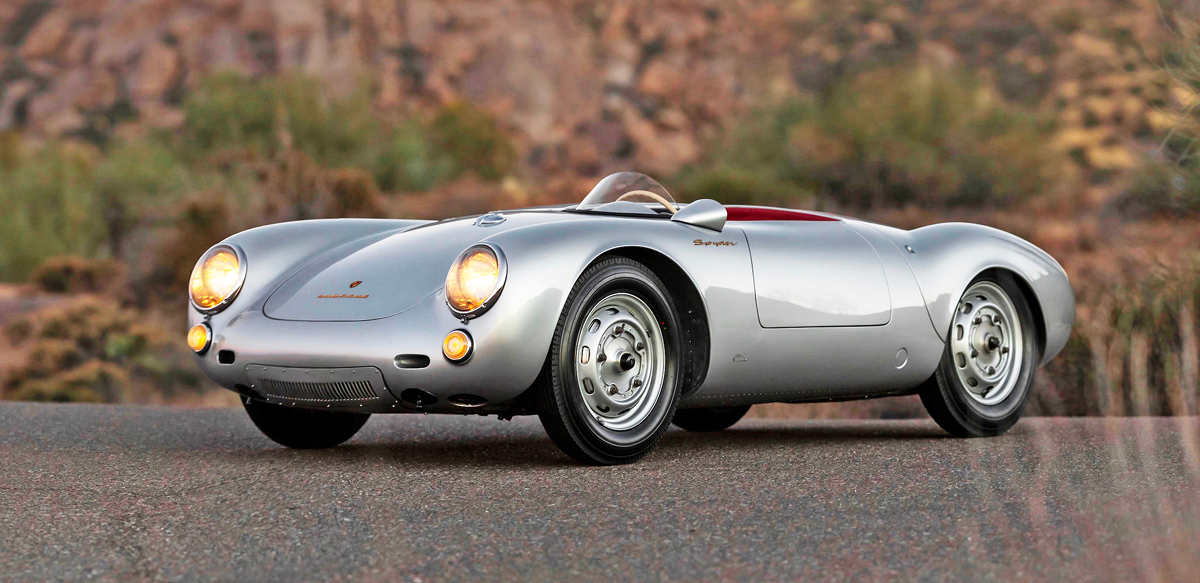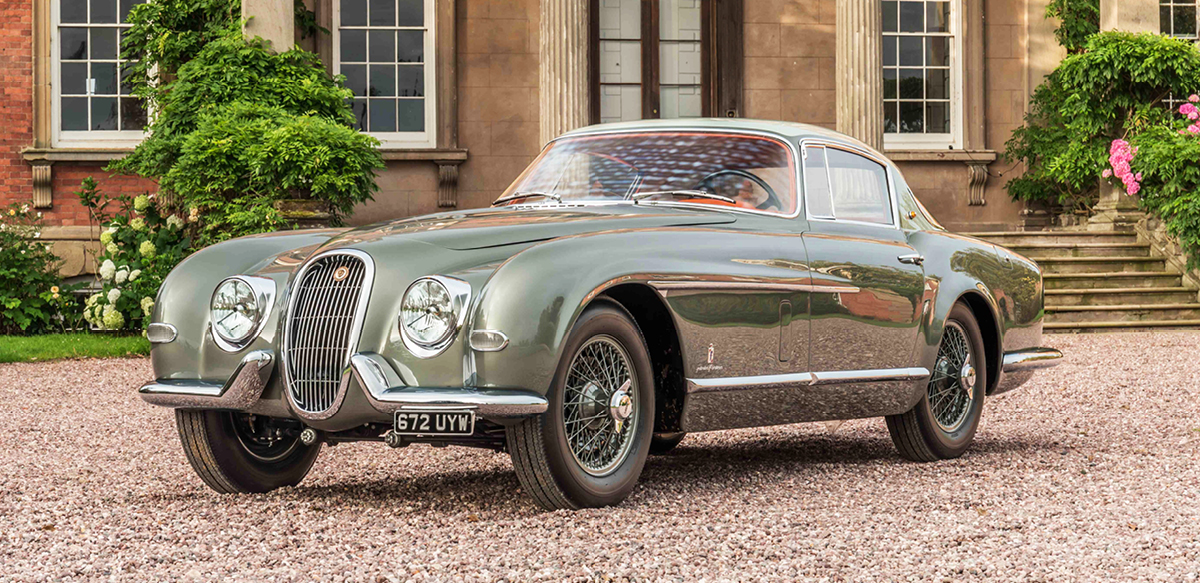 Gooding & Company
Racquet Park, Omni Amelia Island Resort
Amelia Island, FL
Previews: Thursday, March 3, 9am – 6pm and Friday, March 4, 9am – 4pm
Auction: Friday, March 4, 11am
Gooding & Company will certainly have a contender for top auction sale price with the
1937 Talbot-Lago T150-C-SS Teardrop Coupe. The pre-sale estimate is listed as "in excess of $10M." This aristocratic and visually stunning French classic, with design and coachwork by Figoni et Falaschi, was awarded First in Class at Pebble Beach and Best of Show at Amelia Island in the past.
Fast-forwarding three decades, a very special 1967 Toyota 2000 GT race car could become the most expensive Japanese car ever sold at auction. Its pre-sale estimate is $2.75M – $3.25M. Not only was this the first serial-numbered 2000 GT built, but it was also the first one of three entrusted to Carroll Shelby's operation to campaign in SCCA C-Production for 1968. The team scored four First, eight Second, and six Third place finishes in its only season; an excellent season for a newcomer.
Notably, Gooding & Company set the record for most expensive Japanese car sold at auction at its 2017 Amelia Island auction, with $1.75M paid for the Mazda 767B racer that won its class at Le Mans in 1990.