Mr. Toyoda's Million-Dollar Baby
Car collectors may remember the year 2013 for two of the highest auction prices ever paid for automobiles: $29.7 million for a 1954 Mercedes-Benz W196 grand prix racecar and $27.5 million for a 1967 Ferrari 275 GTB/4 NART Spider (one of just 10 made).
Among such breathtaking figures, the $1.16-million sale of another 1967 sports car might have gone unnoticed, except for one thing: it was the highest amount ever paid for a Japanese car, a 1967 Toyota 2000 GT. Remarkably, that was nearly double what the same car had sold for two years before, when it brought $650,000. It was one of 351 made, and one of the 62 left-hand drive models that Toyota imported to the United States.
Rising Star from the Rising Sun
Crossing the $1 million threshold was no fluke. Another 2000 GT, also one of the original American imports, brought a similar amount at Gooding's Pebble Beach auction in 2014. The following year, at RM Sotheby's Amelia Island auction, a left-hand drive model sold for $880,000. At Pebble Beach that year, RM Sotheby's sold the first 2000 GT imported to America for $825,000.
It's perfectly reasonable, therefore, to expect that the restored 2000 GT that Gooding & Company will offer at its 2016 Scottsdale auction could bring its pre-sale estimate of $750,000-$950,000. If you're thinking of bidding to add this landmark sports car to your collection, contact Premier Financial Services now. Leasing a car that's on an upward value trend is simply smart cash management.
Mr. Bond, Your Toyota is Ready. Toyota?!
The 1967-1970 Toyota 2000 GT is a car that you can be sure most Camry, Corolla and Lexus owners have never even heard of. At least James Bond fans have seen one. In the 1967 film "You Only Live Twice," pretty Japanese secret service agent Aki drives one of two Toyota 2000 GT convertibles built especially for the film; all production models were coupes.
Moviegoers at the time might have guessed that the car was something from Europe, since the most sporting Japanese car on the road at that time was the Datsun 2000 roadster. The 2000 GT, though, was 100-percent Japanese, a technological and design milestone for a carmaker on its way to becoming a global automotive force. It was also a point of pride for a country asserting itself in global commerce.
Pure Sports Car DNA
The Toyota 2000 GT actually had roots in a joint Nissan-Yamaha sport coupe project. Nissan would pass on the project (and go on to develop the 240 Z on its own), and Yamaha joined with Toyota as a partner. Timing was key: Porsche had just introduced its 911, and the Jaguar E-Type, introduced a few years before, was a worldwide sensation. Those cars were mass-produced; Toyota intended its sports car as a limited-production flagship model, and in that regard it had more in common with a Ferrari than with the other two. Like a Ferrari, the Toyota 2000 GT was hand-built.
The new design, done in-house by Toyota, showed at least a bit of E-Type influence but was unique nevertheless. The chassis was a backbone-style setup not unlike that in the Lotus Elan, and with double-wishbone suspension and disc brakes all around. Stretching just 164 inches long on a 91.7-inch wheelbase, the 2000 GT is a small car standing barely 46 inches high.
Power to Match the 911
The engine was based on the 2.0-liter inline six from the Toyota Crown sedan. Yamaha engineered and built a high-compression cylinder head featuring double-overhead camshafts and hemispherical combustion chambers. Three two-barrel side-draught carburetors enabled the low hood line.
The 7,000-rpm engine's resulting 150 hp and 130 lb.-ft. of torque, while nowhere near the E-Type's league, matched the standard Porsche 911. Vehicle weight of 2,400 pounds was close to a 911's, too. Car & Driver coaxed a 2000 GT from zero to 60 in 8.2 seconds. The 911 and E-Type were quicker, but the media praised the 2000 GT nevertheless. Road & Track called it "one of the most exciting cars we have ever driven."
There's Even a Shelby Connection
The 2000 GT earned racing provenance in its short production lifespan, including winning the inaugural 6 Hours of Fuji in 1967. In America, Toyota contracted with Carroll Shelby's operation to campaign three 2000 GT's in SCCA C-Production in 1968, and the team scored a few wins.
The Price of Rarity
Fifty years ago, buyers of the Toyota 2000 GT recognized it as a rare jewel, and perhaps something historic. For 62 enthusiasts in America, the $7,200 price of admission seemed fair. That was barely more than the Porsche 911 S, though about $1,600 over an E-Type. As the hand-built Toyota 2000 GT departed, the mass-produced Datsun 240Z arrived, with similar performance for under $4,000.
Opportunities to acquire a Toyota 2000 GT are rare. Put Premier Financial Services and its simple, transparent lease on your team to help make getting one just a little easier.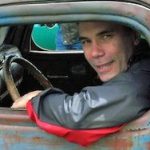 Written by Jim Koscs, Audamotive Communications
For Premier Financial Services