Carroll's Cobra Goes for Nearly $6 Million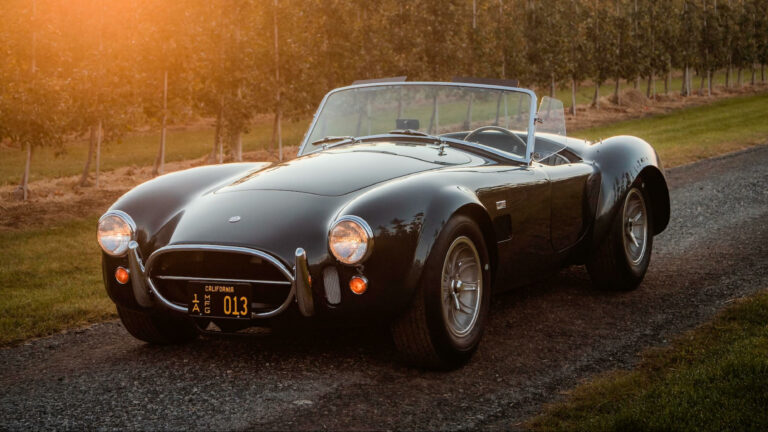 Auction action may have been a little cooler in Scottsdale last month, that was not the case in Kissimmee, Fla., where Mecum Auctions held its annual 10-day spectacle from Jan. 7-16. The $122.8 million total was the highest single-auction result in Mecum's 34-year history.
That take was spread over 2,030 cars that spanned the gamut from entry hobbyist models to the auction's star, Carroll Shelby's personal 427 Cobra, which sold for $5.94 million. The Cobra sale was the highest ever at public auction for that model. Hagerty pegs Cobra 427 values topping at about $2 million, so that works out to a hefty premium for the Shelby provenance.
Shelby, who died in 2012, owned the Cobra from new. His estate sold the car four years later, and it was restored to concours condition by Legendary Motorcar Company.
Detroit Muscle + Euro Classics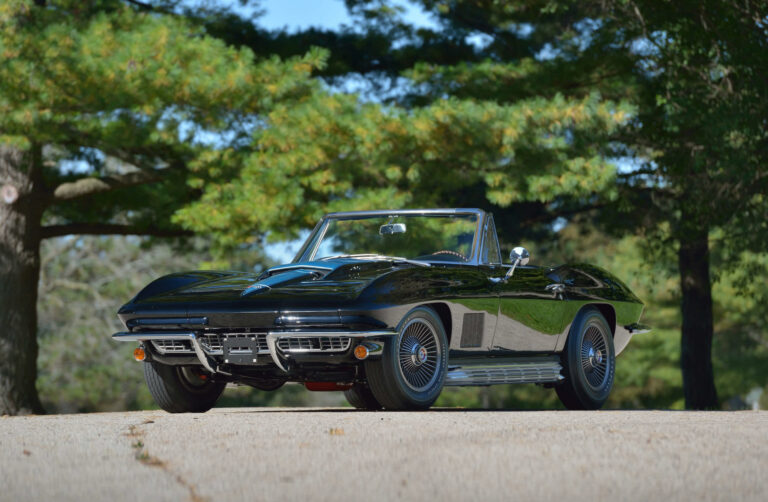 Mecum, renowned for selling top-dollar muscle cars, has been offering a wider mix, including premium Europeans. The Kissimmee sale exemplified that variety. Coming in second place was a 1967 Corvette L88 Roadster (Lot MG5) that brought $2.5 million. The first production L88, this Vette was originally campaigned by Tony DeLorenzo Jr., one of the most successful Corvette racers ever.
Five more vehicles broke the million-dollar mark as well, with another 427 Cobra (Lot S161) selling for $1.38 million; two Mercedes-Benz 300SLs, a 1956 Gullwing (Lot S137) for $1.57 million and a 1957 Roadster (Lot S146) for $1.21 million; a 1966 Ferrari 275 GTS (Lot F164) brought $1.35 million and a 1965 Iso Grifo A3/C Bizzarrini (Lot S231) that reached $1.18 million.
Premier profiled the Ferrari when this same car sold at Mecum's Monterey 2019 auction for $1.1 million. The Iso was one of 20 Grifo A3C race cars built by Bizzarrini with the rare Drogo riveted alloy body.
Three Sub-Million Yanks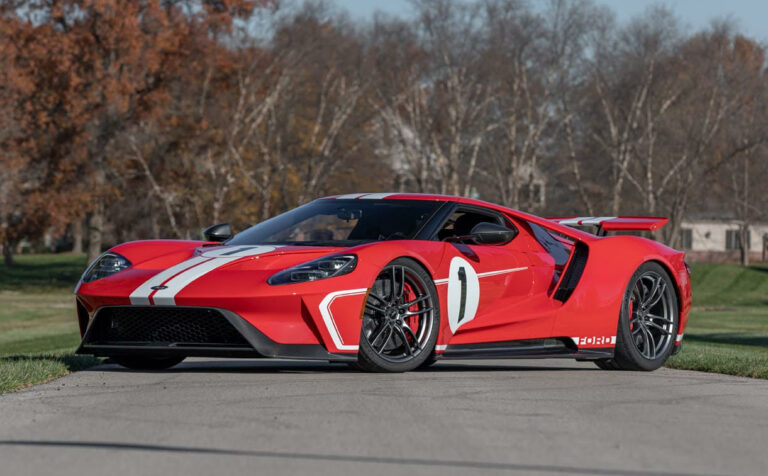 The final three in Mecum's top-10 from Kissimmee came in just under $1 million: a 2018 Ford GT '67 Heritage Edition (Lot S134) sold for $990,000; a 1971 Plymouth 'Cuda 440 Six Barrel convertible (Lot F161) brought $962,500, and a 1964 Shelby 289 Cobra Roadster (Lot S170) sold for $935,000. The 'Cuda was one of 16 convertibles built for '71 with that 385-horsepower engine option and was documented with 21,026 miles.
The following week, Mecum went all-Detroit for its Muscle Car City Collection in Punta Gorda, Fla., selling 200 vehicles, art, and memorabilia for $18.4 million.