Amelia Island 2020
Now that the many great automotive-based events at Amelia Island have concluded, the 25th anniversary edition of the Amelia Island Concours d'Elegance, held on March 8th, stands as likely the best in the event's history. In keeping with tradition, the Amelia Island Concours d'Elegance and concurrent collector-car auctions drew crowds of spectators. They showcased hundreds of the most interesting classic and collector cars to be found anywhere.
This year's Amelia Island Concours d'Elegance honoree was none other than racer, team owner, and businessman Roger Penske. Not one, but four different concours classes celebrated his multi-disciplined racing career. This includes Cars of Penske with the cars that Roger drove in competition, plus entries representing Team Penske, Team Penske Sunoco, and Penske Indy Winners.
Top Marques
Other featured marques and classes at The Amelia included a gathering of rare survivors from early American luxury marque Lozier. This marque exemplifies the "Brass Era" excellence during the early days of motoring. Advanced "dream cars" conceived under GM Styling department founder Harley Earl continued to amaze spectators. They boasted advanced styling cues and influential engineering. Enhancing the racing flavor of the event, a grouping of stunning Mercedes-Benz "Silver Arrows" spanned the marque's racing prowess from the 1930s to the present.
While small in size, "microcars" have carved out a significant presence in today's collector-car world. These are celebrated by the "That's Cute" class. The "Rolling Bones" class honored America's quintessential hot rods. Further, Sergio Scaglietti's 100th birthday spurred two classes featuring the famed Italian coach builder's artistry.
A Day At the Concours
As always, Concours founder Bill Warner, along with his legions of event volunteers and support staff, staged a first-class event.
Consistent with the event's mission, funds were raised in support of the work of Community Hospice & Palliative Care, Spina Bifida of Jacksonville, and other worthy local and national charities. This much-needed financial support is in addition to the $3.5 million already generated by The Amelia over the past 25 years.
Overall winners of this year's Amelia Island Concours d'Elegance are unqualified legends in their respective fields. Best in Show, Concours d'Elegance was J-218, a 1929 Duesenberg Model J sedan with exceptional sporting and modernistic custom coachwork by Murphy of Pasadena, California. Original Duesenberg owners were all fabulously wealthy, perhaps none more so than George Whittell, Jr., a gold rush heir and noted playboy. This car is bodied in aluminum and finished in striking two-tone paint with a polished bare-metal beltline treatment. J-218 also features Murphy's signature "clear vision" front roof pillars, sporty raked windshield, and blind rear quarters. Enthusiastically followed by marque enthusiasts and collectors, J-218 simply exemplifies Classic Era elegance with advanced design and specification.
Best in Show, Concours de Sport was the ex-Penske 1973 Porsche 917/30 Can-Am Spyder. With Roger Penske's relentless preparation and winning strategy added to Mark Donohue's engineering prowess and driving skills, Porsche's turbocharged 917/30 certainly provided "The Unfair Advantage", earning six straight wins and winning the Can-Am championship in 1973. Likely the ultimate racing car of its era with up to 1,500 horsepower on tap for qualifying, the virtually unbeatable 917/30 ended McLaren's reign. Later, it came to be known as "the car that killed Can-Am."
At the Auctions
Preceding the Concours d'Elegance, the collector-car auctions hosted by RM Sotheby's, Gooding and Company, and Bonhams collectively maintained the upbeat auction-market trend established by their January 2020 auctions in Scottsdale, Arizona. According to reports from Hagerty, aggregate sales were up for 2020 in contrast to last year. Interestingly, vehicles priced at $500,000 enjoyed a better sell-through rate at Amelia Island this year, breaking last year's slump in this important market segment. As always, rarity, quality, and mileage remained key drivers of auction values. Aggregate sales this year reached $77.4 million. 350 lots were offered and there was a strong 87% sell-through rate, versus 452 lots and a 71% sell-through for 2019. The average sale price of $252,838 for 2020 also bested the $247,906 average for 2019. Individual results included $21.2 million for Bonhams, 20.8 million for Gooding & Company, and $35.8 million from RM Sotheby's two-day sale.
As Amelia Comes To An End
The take-away from this year's Amelia Island events? Quality and significant provenance count – whether on the concours lawn or the auction block. With Amelia Island 2020 now in the record books, the Premier Financial Services team now looks forward to Monterey, California's world-renowned Car Week, and of course, the Pebble Beach Concours d'Elegance. Be sure to prepare by reviewing the wealth of useful information and resources to plan your next purchase at www.premierfinancialservices.com. Contact our representatives today to put your dream in your driveway!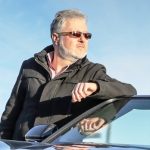 Written by David Neyens, Classic Auction News