Bonhams Amelia Island Auction 2020
With its proximity to the Atlantic Ocean and stunning coastal beauty, Florida's Amelia Island provides a great winter getaway and a wonderfully relaxed environment for the enjoyment of the collector-car lifestyle. Returning for the 6thedition of The Amelia Island Auction on Thursday, March 5th, Bonhams will lift the gavel on nearly 120 collector cars spanning automotive history from the dawn of motoring to the mid-2010s, including vehicles from several noted collections. Choice collectibles to be offered include a compelling selection of prewar radiator mascots, body sections from modern Formula 1 and classic Indianapolis '500' racing cars, scale models and art. Several items of Steve McQueen movie memorabilia will also be available. In addition and providing excellent accompaniment are Meyers Manx dune buggy and Rolls-Royce Silver Shadow from The Thomas Crown Affair.
For further information and details on this great event, be sure to visit the Bonhams auction website. Of course, the leasing experts from Premier Financial Services will be on the ground at The Amelia Island Auction, ready to help you finance the collector vehicle of your dreams. Here is a sampling of our favorite offerings from the rich and diverse Bonhams auction docket.
Keith Neelans, our Northeast Sales Manager, has selected the 1954 Austin-Healey 100-4 roadster, Lot 138. One of the most charismatic British sports cars of the postwar era, the Austin-Healey 100 was immediately successful. It enjoyed ongoing development enabling production along several iterations through 1967. Best-known simply as the "Healey," it was especially popular in the rabid American sports-car market of the 1950s and 1960s and heavily used in competition.
According to the Bonhams sale catalogue, this first-year example was sold new in San Francisco. It remained in California throughout its lifetime. A British Motor Industry Heritage Trust Certificate confirms the Healey's original data. Retaining its original chassis, bodywork, engine and gearbox, this 100-4 was totally restored in 2019. While being restored, it was fitted with desirable period upgrades. Rakish, elemental and ruggedly built for driving enjoyment, this early-production Austin-Healey 100-4 is a perennially desirable sports car fit for any collection.
Michelle Yancey, Premier Financial Services' Southwest Sales Manager, has her eyes on Lot 125, a dashing 1928 Bugatti Type 44 Cabriolet. Debuted at the October 1927 Paris Auto Salon, the 3-liter Type 44 succeeded the 2-liter Type 38. It boasts myriad improvements and upgraded performance, consistent with Bugatti's practice of constant improvement. While rarely seen at auction, the Type 44 was one of Bugatti's most successful road cars. Due to this, this model enjoys the respect of today's Bugatti aficionados.
Featuring sweeping bodylines, this Bugatti was sold new in February 1928 to a Swiss buyer with coachwork by Graber. It was subsequently updated by F. Gerber, another Swiss carrossier. Further, it enjoyed the single ownership of a Basel-based librarian from 1935 to the mid-1950s. Soon after, it was followed by exportation to a collector in California. The Bugatti's history also includes a period within the famed Bill Harrah collection. From there, it was sold in the first of the collection's three high-profile auctions during the mid-1980s. It was seen passing through two more collectors before joining the amazing collection of current owner Dean Edmonds. Well-known to American Bugatti Club members, this Type 44 was displayed at the 2012 Greenwich Concours d'Elegance. It awaits new adventures in fine style.
Chris Warren, our Southeast Sales Manager, is watching Lot 116, a 1962 Porsche 356B Super 90 Cabriolet. One of the most sought-after iterations of Porsche's cornerstone 356-series models, it was sold new to a German buyer and equipped with numerous desirable factory options, duly listed on the copy of its Kardex production record that accompanies the car at auction.
As stated by Bonhams' catalogue description, the engine is not original to this car. However, it is a correct high-specification Super 90 unit and predates this vehicle's production. Maintenance since acquisition by the current owner is extensive. In addition, the car is reported to have been repainted in lacquer about a decade ago. A popular choice for long-distance classic rallies and tours, this 1962 Porsche 356B Super 90 Cabriolet will provide an abundance of enjoyment for its new owner. With its iconic styling and unique driving experience.
Lot 129, an extremely rare and fascinating 1962 Aston Martin DB4, is the pick of Juan Garcia, Premier Financial Services' West Coast Sales Manager. It enjoys special status as one of only 7 DB4s to have left the factory with the exotic, competition-type "twin-plug" 302-horsepower engine of the DB4GT. This also included three Weber carburetors. This Aston was part of the legendary rivalry between Aston Martin and Ferrari during the late 1950s and early 1960s. The DB4 and DB4GT eventually begat the beautiful, lighter-weight DB4GT Zagato. The Zagato in turn spurred Enzo Ferrari to unleash his 250 GTO.
Combining the aforementioned high-output DB4GT engine with the pure styling of the 'Series IV' DB4, this original left-hand drive example was equipped with numerous other factory options and was delivered new in December 1961 to a wealthy resident of suburban Chicago. It was the object of desire for the current owner. He eventually acquired it and commissioned RM Auto Restoration to refurbish it. Featuring its factory-original California Sage paint color, this high-specification DB4 will surely command the attention of committed Aston Martin enthusiasts and collectors at Amelia Island.
Lot 142 is the pick of Premier's Midwest Sales Manager Ross Dressel. This legendary 1952 Jaguar C-Type. Derived from the groundbreaking and potent XK120, the C-Type, formally designated 'XK-C', propelled Jaguar to its first of five victories at Le Mans in 1951. Numbered XKC 014, this stellar example comes to market with well-known and uncomplicated provenance. Shipped to the United States, XKC 014 was purchased new via Max Hoffman in New York by Commander "Jack" Rutherford. Being was a veteran sportsman since 1909, Rutherford drove the Jaguar to 134.07 mph at the February 1953 Daytona Speed Week.
Following an ownership change in 1960, the C-Type retired from racing in the early 1960s. It then enjoyed 24 years of sole ownership in Ohio. According to Bonhams, the Jaguar was then sold to a German collector in 1986 who had the car professionally restored. There, the original engine and gearbox returned to the vehicle. Following extensive touring and vintage racing, XKC 014 was acquired by Skip Barber in 2002. Son after, the Jaguar was passing through noted collectors Joel Loeb and Bill Jacobs and ultimately, the current European owner/collector. Sports-racing Jaguars rank among the most closely-followed and coveted cars of the 1950s motorsports "Golden Age". Public offerings of them are few and far between. This helps provide the essential ingredient for huge interest when it crosses the auction stage.
At Premier's corporate headquarters in Woodbury, Connecticut, our staff are collectively watching this 2014 Bentley Continental GT3-R Coupe, crossing the Bonhams auction stage as Lot 189. As one of 300 produced and just 99 destined for the United States, this GT3-R is an example of the model debuted in 2014 as the spearhead of Bentley's drive to regain dominance in GT-class international endurance racing. Developed by Bentley engineers in collaboration with M-Sport Ltd., the GT3-R took Bentley's first UK victory in 84 years. This was in 2014 at the Silverstone round of the Blancpain Endurance Series. The win was followed by a win at Paul Ricard and victory in the Pirelli World Challenge at Miller Motorsports Park in the USA.
This 2015 model is Car Number 54 of the 99 destined for sale in the United States. The car is powered by a race-worthy twin-turbocharged, DOHC V-8 engine developing 592 bhp. It also features an 8-speed automatic gearbox with manual-shift capability. In addition, the car has 4-wheel independent suspension and a competition-derived Carbon Silicon Carbide (CSiC) braking system. This system includes 8-piston front calipers. Rare, race-inspired and downright wild, it is a modern Supercar with massive performance and incomparable heritage, ensuring strong future collectability.
Lease from Auction with Premier
Given the wide array of desirable collector vehicles offered by Bonhams at The Amelia Island Auction, competition among bidders is anticipated to be fierce. Contact Premier Financial Services today to see how our easy pre-approval process takes the stress out of bidding and allows you to focus on the scoring the winning bid on your next collector car. Regardless of whether you're looking for a new exotic Supercar, highline luxury model or blue-chip classic, the Simple Lease from Premier Financial Services can help turn a dream into a dream garage. Be sure to brush up on our Auctions 101 post before setting off and get ready to enjoy the Amelia Island experience to the fullest with us!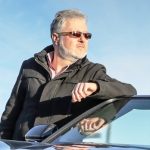 Written by David Neyens, Classic Auction News