Solid Auction Results in Scottsdale
Now that the January 2020 Scottsdale collector-car auctions are all complete, aggregate and individual auction-house results point to solid performance with some 226 million dollars in sales announce so far among Barrett-Jackson, Gooding and Company, RM Sotheby's, Bonhams and Worldwide Auctioneers and Leake. At this time, posted results are still pending for Scottsdale's own Russo and Steele, which offered 513 lots during its signature auction on its home turf. Scottsdale newcomer Leake posted a creditable result with nearly 5.3 million in total sales, while MAG Auctions' event in nearby Peoria garnered 2 million dollars. For its part, Barrett-Jackson recorded its highest-grossing auction with 141 million dollars in total.
Gooding and Company emerged the winner in the high-end catalogue auctions, with 170 vehicles offered and 35 million dollars in total sales. Offering a highly selective auction lineup, Gooding offered a guided tour through automotive history with "best-of-the-best" examples of most every significant market genre. Bonhams also performed admirably, with a smaller 108-car docket and 8.4 million dollars in sales.
While early post-auction results posted do point to a slight decline from last year's overall sales, the collector-car auction market appears to remain quite robust, while providing a venue where opportunities still exist for those looking to enter the collector-car market or for seasoned players to snap up a good deal or two.
The Trend is Your Friend
Looking back at the Scottsdale results posted so far, several key trends have been confirmed for market watchers. Among them, modern exotic Supercars remain hot, populating the "Top 10" lists for most auctions and proving they are no mere "flash in the pan" in today's diverse collector-car market. A stunning 2018 Pagani Huayra Roadster – Lot 147– was the top sale from RM Sotheby's, hitting 2.37 million dollars when the gavel fell.
While several iterations of the current Ford GT were available in Scottsdale, Barrett-Jackson produced the top result for the model, including Lot 1392, the Liquid Red example hammered sold for 1.485 million dollars. This marks a possible new record for the model, which is now coming to market in numbers. The 2005-06 Ford GT has also come into its own in the auction market, with several rare and special examples of the breed bringing solid money at Scottsdale.
Legends at Scottsdale
Significant celebrity provenance was also a strong factor, particularly with the excellent results garnered by Barrett-Jackson for select cars from the collection of the late Paul Walker. Compared by some commentators as today's equivalent of Steve McQueen, the late Mr. Walker was a selective collector and a true enthusiast, with a body of film work in the Fast and Furious franchise that is sure to spark a passion for cars in many young people for years to come. One of just 130 produced, this 1995 BMW M3 Lightweight from the Paul Walker Collection crossed the auctions stage as Lot 1371 on Saturday, January 18. Featuring the right specifications and low mileage, it garnered $385,000.
Grand pre-WW II classics were well-represented at Scottsdale as well, providing strength and stability to the constantly-evolving collector car market. If ever there was a definitive prewar classic car, the rare Auburn 852 SC Boattail Speedster of 1936 is it. Beautifully styled and powered by a supercharged 8-cylinder engine, it marks the end of an era as one of the final Auburn models produced. Offered by Worldwide Auctioneers, this example came from a noted estate collection and sold for a commanding $880,000. The top seller at Worldwide's new Scottsdale venue at Singh Meadows in Tempe, the Auburn was one of 54 vehicles offered by Worldwide and 40 sold, for a respectable 70% sell-through and $5.9 million total.
Looking Forward
With Scottsdale's results signaling a good auction year ahead, collectors, enthusiasts and professionals can now look forward to celebrated events and sales including Florida's Palm Beach Cavallino Classic, Rétromobile in Paris, Amelia Island in Florida, and the return of Mecum Auctions to Arizona with a massive March sale in Glendale, near Phoenix. As always, the collector-car market continues to evolve and provide abundant opportunities to trade, and especially enjoy, collector vehicles. Representatives from Premier Financial Services will be in attendance at many upcoming auctions and events, ready to help you bring that treasured classic or modern Supercar home to enjoy. Be sure to contact us and prepare for an exciting year ahead!
*Please note; all sale amounts quoted include customary Buyer's Premiums.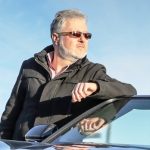 Written by David Neyens, Classic Auction News