$2M Garage Find from the Cheesesteak Capital
Just when you thought another "barn find" or "garage find" couldn't impress you, along comes one to change your mind. This past September 30, the Bonhams Audrain Concours Auction in Newport, R.I. sold this 1957 BMW 507 for $2,135,000.
That wasn't the most intriguing news about the car. Have a good look at the photos. This uber-rare and glamorous BMW, one of just 252 made, had been sitting in that shabby-looking garage since 1979. Think back: Where were you the year "My Sharona, "Bad Girls" and "Le Freak" topped the Billboard 100?
Let's have a look.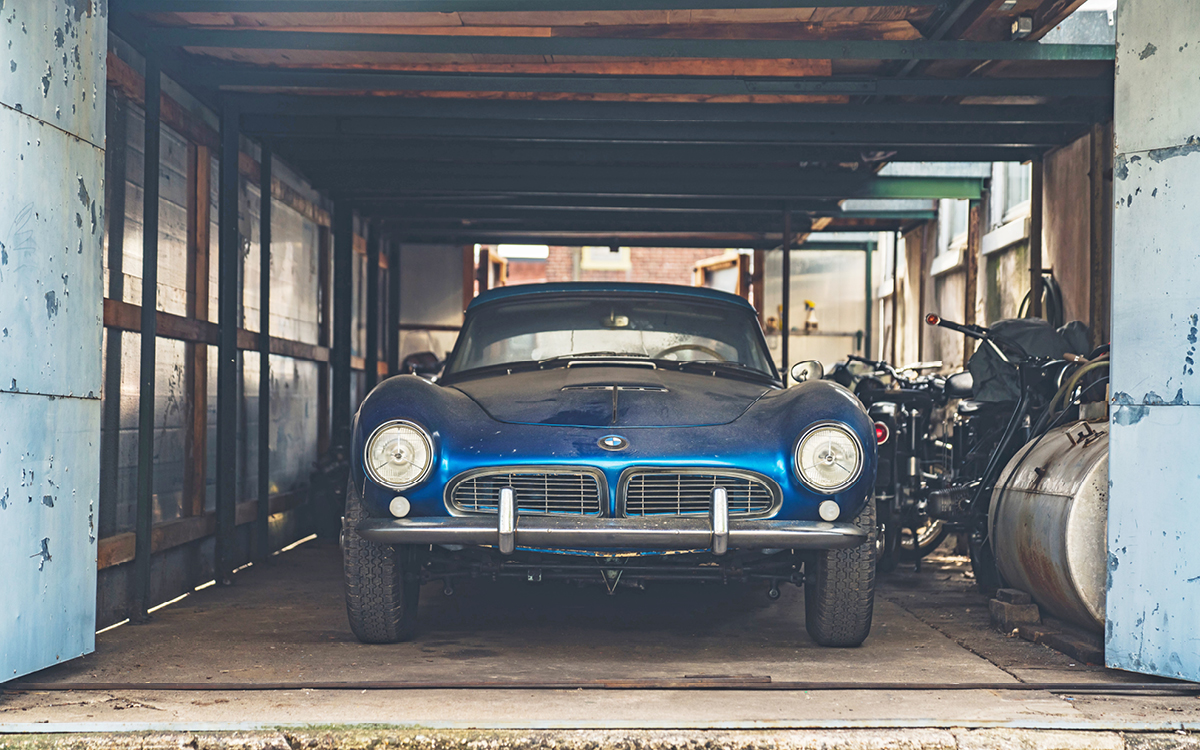 Masterpiece Hiding in Plain Sight
You could have walked or driven by the unassuming garage in Philadelphia every day without suspecting that it was hiding one of the world's most sought-after collectible cars. Heck, if someone had told you there was an old car in there, you might have assumed a rusty old Dodge. Perhaps in this case, the location served as the best disguise to safely ensconce a '57 BMW 507.
The Bonhams car was originally sold to an American chewing gum executive in Caracas, Venezuela and featured the optional Rudge knock-off wheels. It was also just one of 11 reportedly equipped with the optional hard top. The original owner moved to Canada in 1961 and took the BMW with him, eventually selling it.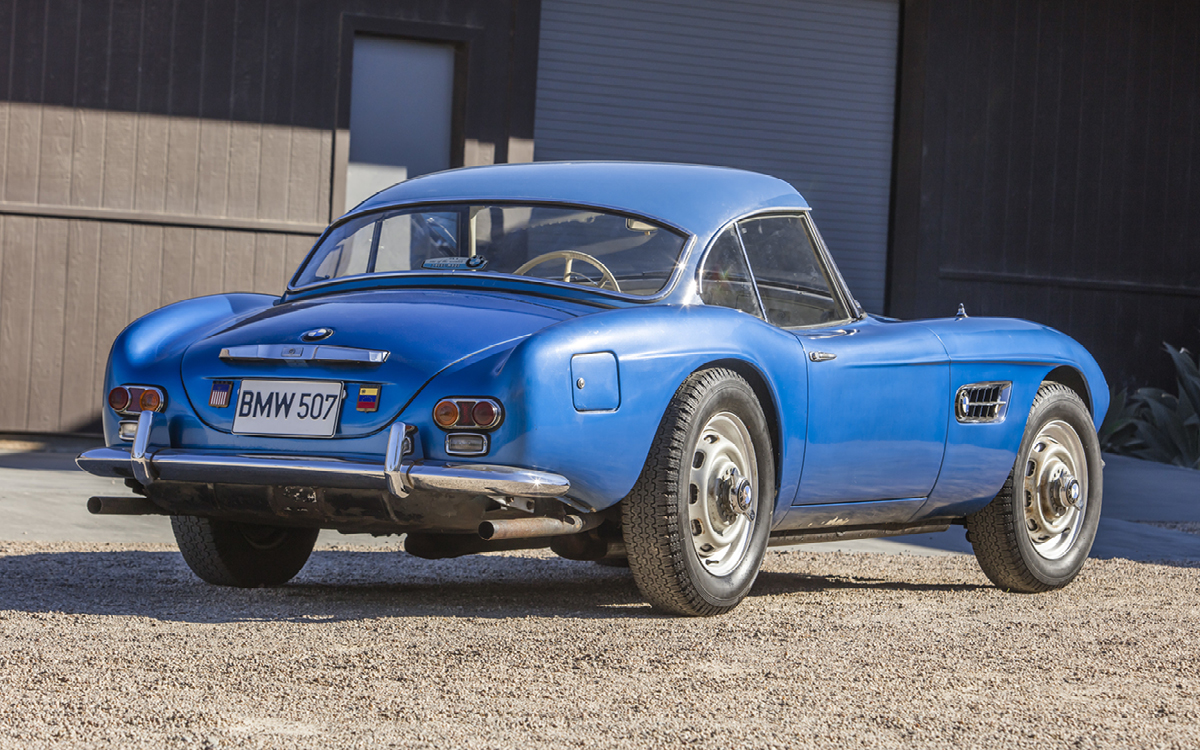 International Traveler
According to Bonhams, the consignor's father, Herman Bold, collected BMWs and had another, along with a spare chassis. He had connected with the seller, Jack Kroch in Montreal, through the BMW 507 club and bought the car in 1979. By then, it had been repainted twice from its original Silberblau (silver blue), first to white and then to a 1970s Pontiac Metallic Blue seen on the car today. (The hardtop retains its original Silberblau paint.)
Bold parked the rare BMW in a shed attached to his northwestern Philadelphia home. There it stayed for 43 years, keeping company with vintage motorcycles seen in the photos. He reportedly kept the fluids fresh and started the car to fend off mechanical atrophy. The 507 finally drove again under its own power in May of this year.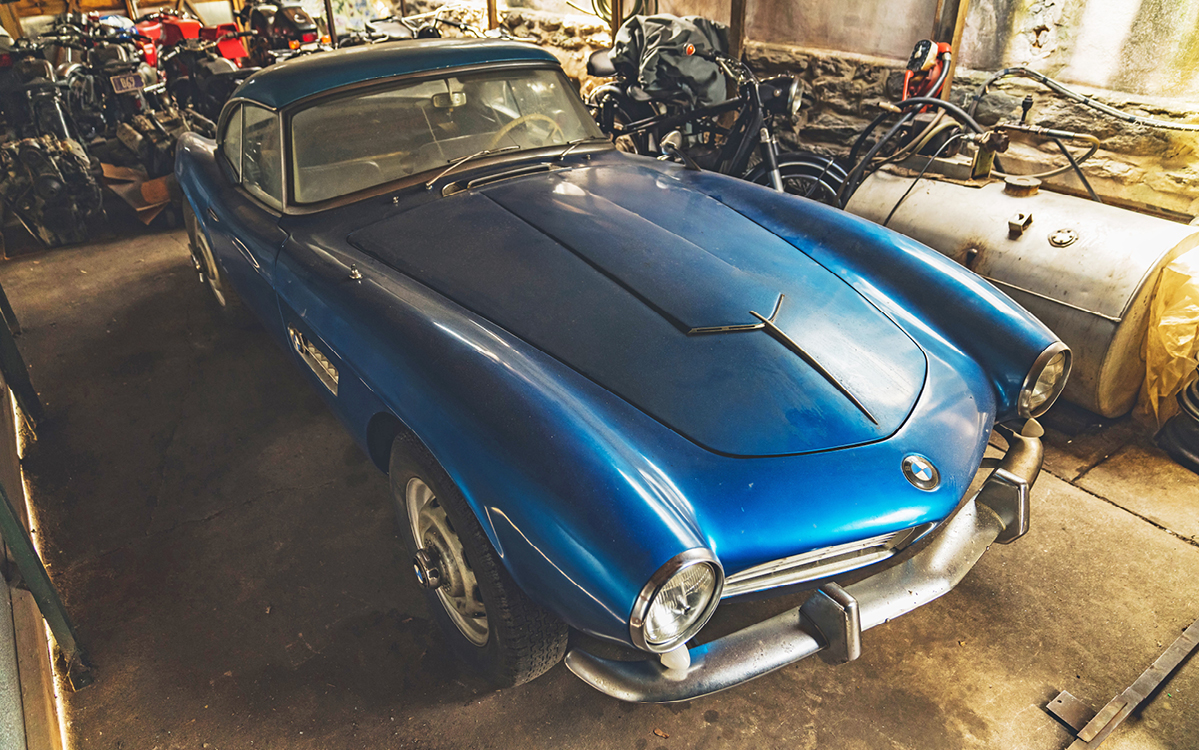 A Designer's Sports Car
The 507 owed its origin to a pair of New Yorkers, Albrecht Goertz and Max Hoffman. Goertz, the 507's designer, was a German expat living in New York City. He had originally settled in California, where he began customizing pre-war Fords.
After a stint in the U.S. Army during WWII, Goertz drove one of his cars, which he called the Paragon, to New York. There, reportedly by happenstance, he met renowned auto and industrial designer Raymond Loewy, who's design firm had created memorable Studebakers. Loewy connected Goertz with a job in the auto maker's design studio.
Following Loewy's example, Goertz started his own firm in New York in 1952, designing everything from kitchen appliances to furniture and sportswear. He became friends with Max Hoffman, the U.S. importer for many European cars, including Mercedes-Benz and BMW.
Through that connection, Goertz won the contract to design BMW's 503 coupe and convertible and the 507 roadster. This was good business for Goertz, but the money-losing hand-built luxury cars nearly sank BMW.
A Bad Bet
Hoffman had earlier persuaded Mercedes-Benz to build a production version of its 300SL racecar. He then convinced BMW that a premium sports car selling for $5,000 could be a hit in the U.S. market. But when the BMW 507 debuted at the 1955 Frankfurt Auto Show, the price was a staggering $9,000 and would eventually zoom past $10,000 (about $105,000 today). BMW simply could not build the 507 efficiently enough to lower the price.
Built on a shortened 503 chassis, the BMW 507 was heartbreakingly beautiful and undeniably one of the freshest designs in the category. Power for the hand-built aluminum-body sports car came from BMW's 3.2-liter overhead-valve V8 with dual carburetors.
Performance was brisk but not fast. Teamed to a 4-speed manual transmission, this 150-horsepower aluminum jewel could take the 3,000-pound 507 from zero to 60 in about 10 seconds. After building about three dozen 507s, BMW upgraded the model to a Series II with a smaller fuel tank under the trunk, rather than behind the seats, along with some interior improvements.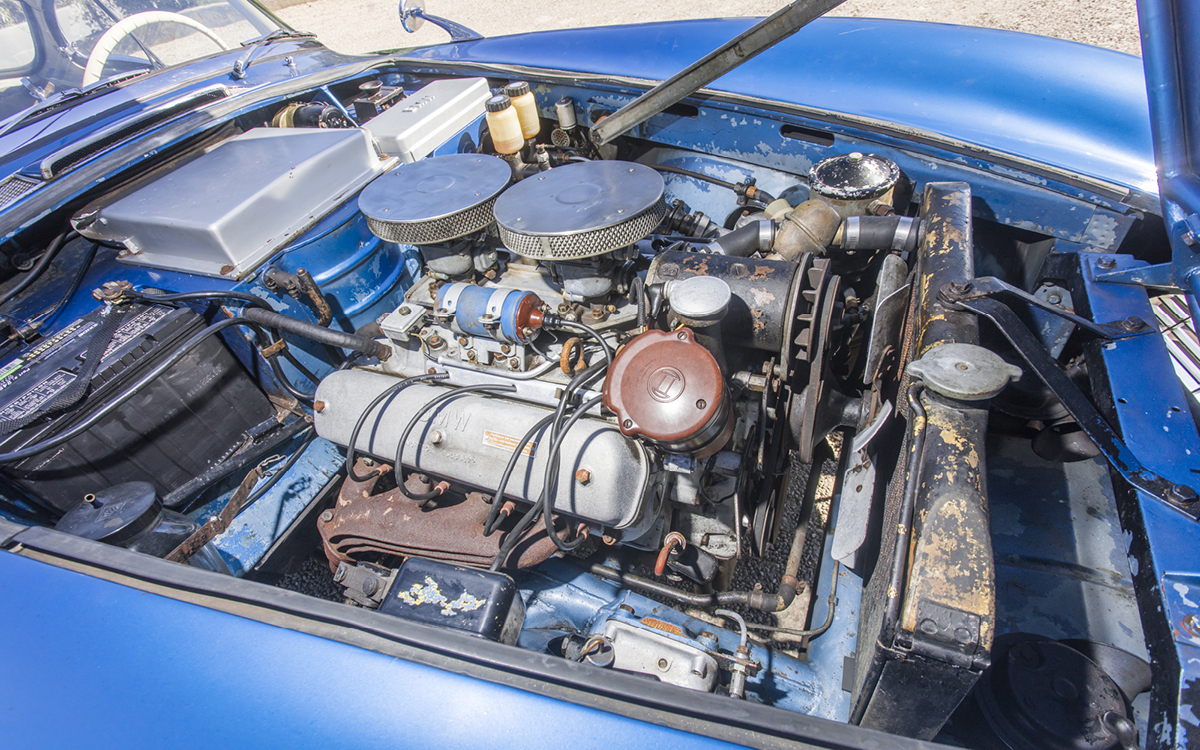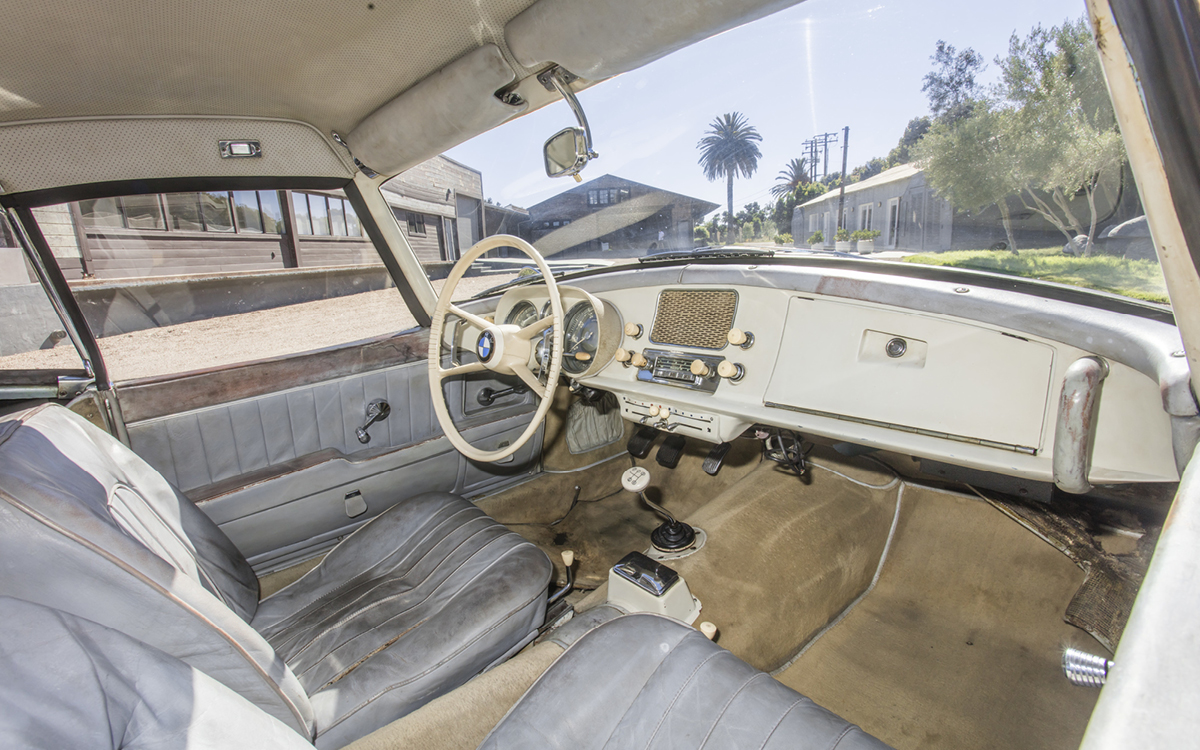 Beautiful Money Loser
Among customers for the 507 were Formula 1 World Champion John Surtees, actress Ursula Andress, and Prince Rainier of Monaco. America's own royalty, King of Rock 'n' Roll Elvis Presley, bought a used 507 during his U.S. Army tour in Germany and brought it back to America, where he sold it. Goertz finally acquired a 507 in 1971 and kept it for 14 years.
BMW reportedly lost a great deal of money on the 507. If not for the tiny Isetta micro car it was building under license from Iso in Italy and an infusion of cash from financier Herbert Quandt, BMW might not have survived to become the "Ultimate Driving Machine."
Are there more BMW 507s hiding in garages and barns? You just never know.