Explaining BMW's 1990s GT
It was déjà vu all over again when BMW introduced a new 8 Series to replace the 6 Series for 2019. Back in 1991, the first 8 Series model, the 850i, had superseded the existing 6 Series. Both of the latter were coupe-only, while the modern 6 and now 8 Series features coupes, convertibles and sedans.
The original 850i debuted a fairly daring design (for BMW) and laudable performance. However, it wasn't quite as thrilling as it looked. In 1994, BMW revved things up with the 850CSi, just as a key rival, the Porsche 928, was leaving the market.
Today, both of these German GTs are getting more attention. At the Amelia Island Concours d' Elegance in March, Gooding & Company's auction will offer a 75,000-mile 1994 850CSi in the stunning shade called Hellrot. (It sounds evil, but it's just German for light red.) The pre-sale estimate of $90,000-$110,000 approximates the car's price when new.
"CSI: Munich"
If you're a fan of TV's "CSI" franchise, then you're familiar with the common thread of using well-known songs by The Who for theme music: Who Are You? for "CSI: Crime Scene Investigation"; Won't Get Fooled Again for "CSI: Miami"; Baba O'Riley for "CSI: New York" and I Can See for Miles for "CSI: Cyber."
Should the series ever branch out into "CSI: Munich," here's a suggestion for another classic pulled from the expansive Who catalog: I Can't Explain. Beyond our contrived little play on words, how does the BMW 850CSi fit in?
If you owned one of these Bimmer flagship models in the 1990s, you might have found yourself trying to explain why you didn't buy a more thrilling Porsche 928 GTS, a more serene Mercedes 600SEC or a more idiosyncratic Jaguar XJS – the latter two being V12-powered, like the 850CSi.
What's more, one of the song's lyrics captured how automotive media generally felt about the BMW 850:
"I feel hot and cold (can't explain)
Yeah, down in my soul, yeah (can't explain)"
Nevertheless, the 850i was a leap for BMW. Its predecessor, the beautiful and beloved 6 Series coupe, had been in production for 14 years. The final iteration was called the 635CSi in Europe, but wore the M6 badge in the U.S.
The 850i was a head turner. Chiseled lines and a low-sloping hood featuring pop-up headlights gave it some flavor of BMW's late-1970s M1 supercar. In profile, and with its big, wide taillights, the 850i showed a likeness to Ford's new-for-1989 Thunderbird SC, a design that had taken inspiration from the previous BMW 6 Series.
Under the 850i's hood was the marque's V12, which had debuted in the 750i sedan. This was not a V12 in the tradition of an aggressive Ferrari but was rather subdued, with a focus on smoothness.
1990s-Vintage Performance
BMW's 5-liter V12 made 296 horsepower, which was impressive then but today a few ponies short of a Toyota Camry V6. In its road test, Car & Driver said, "The mighty V-12 catapulted our 850i from standstill like an F-16 being launched off a carrier."
That slice of hyperbole described 0-60 performance in 6.3 seconds, the quarter-mile in 14.9 seconds at 96 mph with the six-speed manual transmission. The performance was on target with the V8 Mustang of the day, though the BMW's 156-mph top speed reflected its autobahn breeding. We've come a long way since 1991, baby.
While the 850i's speed impressed, the engine's character was seen as a bit lackluster. "It's like having a giant, vibrationless, hydroelectric generator under the hood," said Car & Driver. "If you hoped for soul-stirring race-car sounds, you're out of luck." 
Two Tons of Fun
The magazine also criticized the 850i for "slow and woozy" steering and other handling quirks. Ride quality, too, was deemed disappointing for a $90,000 car with computer-controlled suspension damping.
BMW heard and responded.
For 1994, Munich added a lighter, less expensive V8-powered 840ci model. It topped the range with the 850CSi (no "M" badge this time). This new flagship version got an exclusive M Division V12 enlarged to 5.6 liters and further tweaked to give a more stirring 372 hp. Torque jumped from 332 lb-ft to a far punchier 402 lb-ft. This was  reminding owners why they bought a V12 in the first place.
The power boost manifested in quicker acceleration, with Road & Track logging 0-60 in 5.9 seconds and the quarter-mile in 14.4 seconds at a tick over 100 mph. Road testers still complained about lack of character in the sound, however.
You've Got Personality
BMW had succeeded in producing a unique take on the modern European grand tourer. The BMW 850 line went out of production in 1999, with about 30,600 made. Five percent of those were 850CSi models.
A quarter-century ago, Road & Track concluded:
"Cars of this level are acquired and should be appreciated for their unique spirits, not for their comparable features of performance, luxury or style. The 850CSi is, first and foremost, a BMW. Sporty and capable, like a Porsche. Luxurious and capable, like a Mercedes-Benz. Yet unlike either of these."
So, yes, the 850CSi had character after all. And now might be a great time to add one as a car to drive and enjoy often.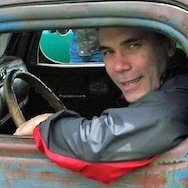 Written by Jim Koscs, Audamotive Communications