After taking a hiatus from its traditional Amelia Island auction in 2021, in favor of a Geared Online event, Gooding & Company will make a highly anticipated return to the beautiful beachfront grounds of the Omni Amelia Island Plantation resort for its 12th live event there on Friday, March 4. A wonderful wintertime getaway for classic car enthusiasts and collectors, Gooding & Company's auction will highlight a deep selection of choice collector cars, with heavy emphasis on the greatest postwar sporting legends and competition cars. Several greats from the immediate prewar years are also represented, including an extremely rare 1937 Talbot-Lago T150-C-SS 'Teardrop' Coupe, one of – if not the – most beautiful automobile ever conceived. In addition to its obvious beauty, the 'Teardrop' is one of the most significant and valuable vehicles in existence, rightly carrying a presale estimate "In excess of $10,000,000."
As always, the Gooding & Company auction docket for Amelia Island is a study in astute vehicle selection, with a heavy representation of two of the market's hottest segments – BMW and Porsche. In addition to offering such Porsche competition legends as the 718 RSK and 904/6, Gooding & Company's headline offerings include a highly desirable selection of Porsches and BMWs from the personal collections of Lloyd Hawkins and the late Rudy Mancinas, who was well-known to fellow enthusiasts as "Mr. 993."
Gooding & Company's return to Amelia Island this year is a long-awaited event and in keeping with the company's well-earned reputation, this auction promises to be comfortable, casual, fun, and yet classy. As always, the experience will be heightened by the on-stage interplay between David Gooding and auctioneer Charlie Ross – worth the price of admission alone. For further information and details on this great event, be sure to visit the Gooding & Company auction website. Members of our team of leasing experts from Premier Financial Services will be on the ground at The Amelia Island Auction, ready to help you finance the collector vehicle of your dreams. Here is a sampling of our favorite offerings from the Gooding & Company online catalogue.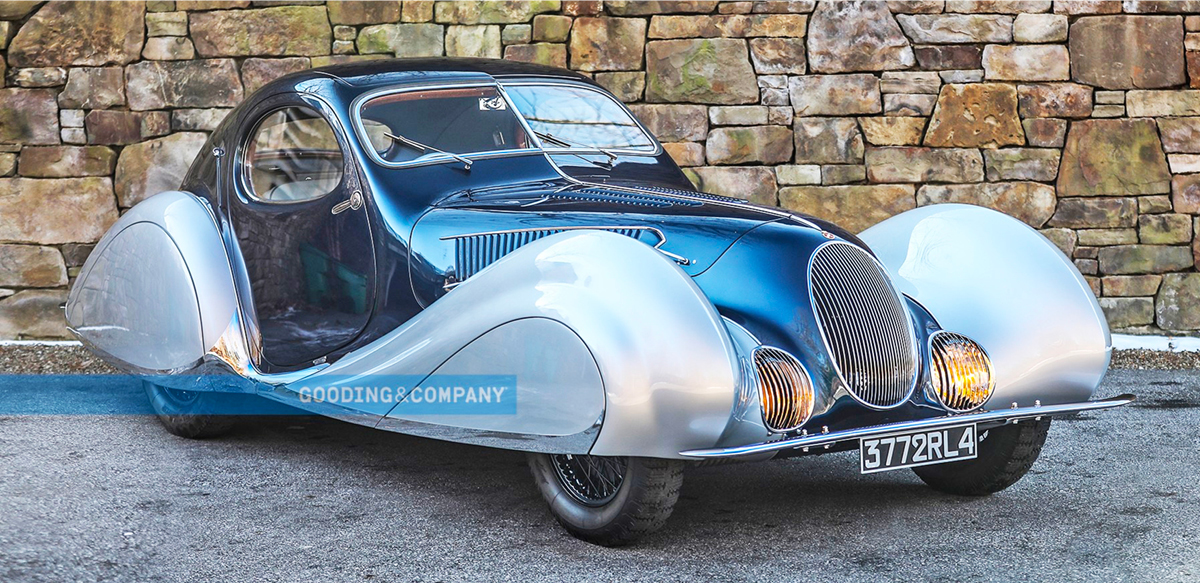 Lot 12, a captivating Ocean Jade Metallic 1997 Porsche 911 Carrera 2S, is the pick of both Ross Dressel, our Midwest Region Sales Manager, and Michelle Yancey, Premier's Southwest Sales Manager. One of the most desirable and engaging modern classic Porsche models, this Carrera 2S is rare to match as one of only 759 produced for North America in 1997 and now offered with a reasonable 68K accumulated miles and a great presentation. According to Ross, "As a big fan of "Mr. 993" and his collection of Porsches, I was sad to hear of his passing last year. This is not only one many gems from his collection, but also ironically a gemstone-inspired color, of which precious few were ever produced and very few of this particular model were ever produced, making it a truly rare offering. The overall look of the vehicle is bold and flamboyant, suiting its era very well. I wish I could add it to my garage!" Porsches are also near and dear to Michelle Yancey, who finds this Carrera's paint finish an ideal match for the Miami Blue Porsche Macan Sport she recently purchased as her daily driver.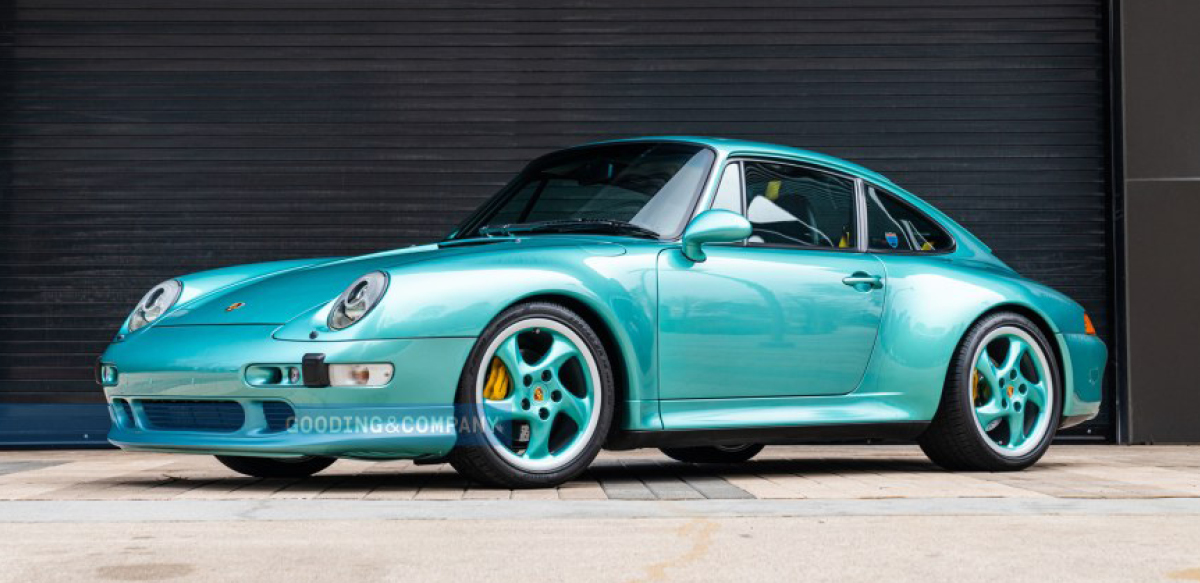 The pick of Premier's Northeast Sales Manager, Keith Neelans, is Lot 95, an iconic 1956 Porsche 356 A Speedster. One of the most adventurously styled and pure postwar sports cars ever produced with timeless, avant-garde attitude, Porsche's 356 Speedster is also one of the most collectible of all. The product of a three-year rotisserie restoration by award-winning Porsche marque specialist Cole Scrogham, this Speedster retains its original color combination and comes with over 100 restoration photos and 200 pages of receipts exhaustively documenting its painstaking restoration. As Keith states, it is a "Quintessential Porsche sports car and an all-time, collector-grade classic." As such, the Speedster is the model that cemented Porsche's on- and off-track reputation in North America – one that continues uninterrupted today.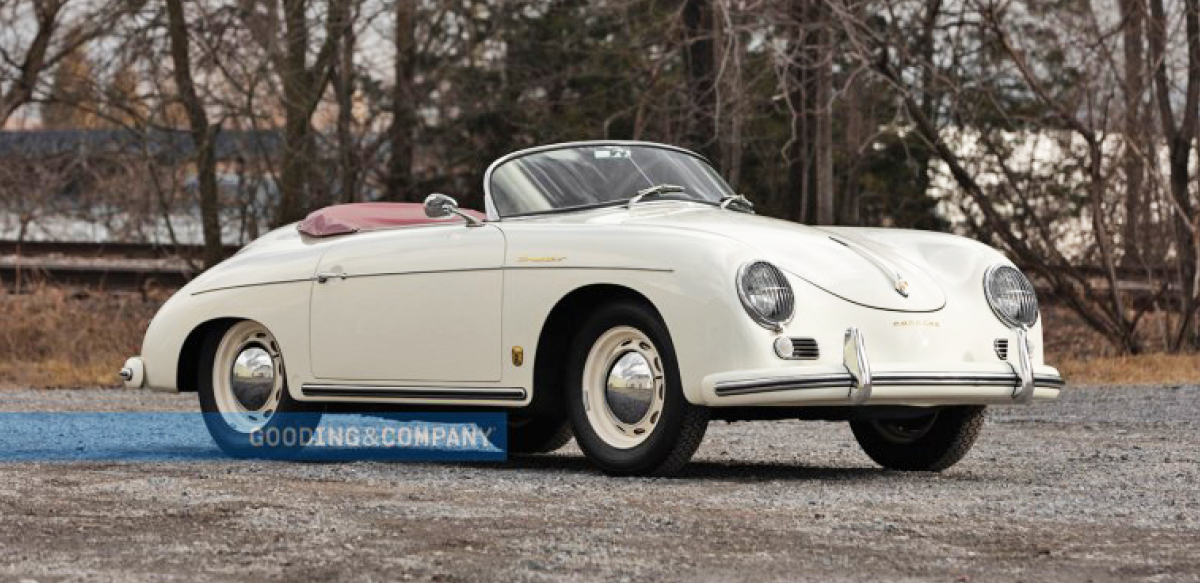 Lot 33, a 2005 Porsche Carrera GT, was selected as the pick among Gooding & Company's offerings at Amelia Island by Chris Warren, our Southeast Sales Manager. Planned as the successor to the Le Mans-winning GT1 of the late 1990s, the stunning Carrera GT entered development by Porsche's motorsports division in 1999, but FIA rule changes frustrated its planned endurance-racing use. Nonetheless, Porsche forged ahead with the Carrera GT, repositioned as an elite road model. When production ended during May 2006, only some 1,270 [d1] examples were built in all at the new Porsche facility in Leipzig, Germany. Of them, just 644 were destined for America's rabid exotic supercar market, including this rare Polar Silver 'Paint to Sample' car, offered with less than 2,400 miles according to the Gooding online catalogue. As Chris notes, a number of these cars have traded hands lately, making this prime-quality, hardly used Carrera GT a very interesting study in today's market values for the model.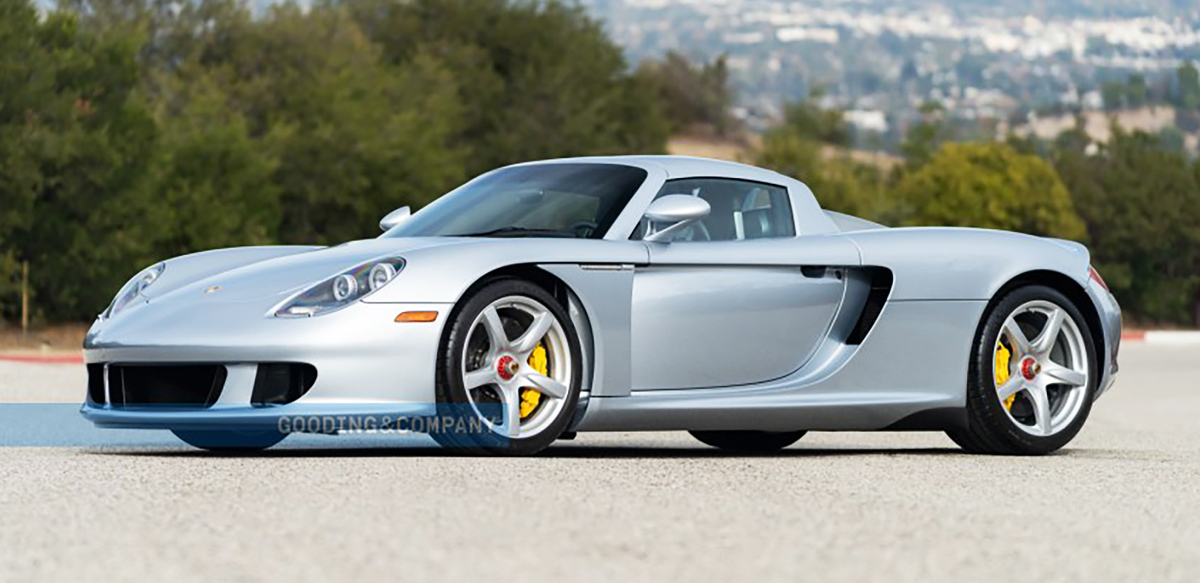 Juan Garcia, our West Coast Sales Manager, has selected a true staple of today's collector-vehicle market – Lot 24, a 1974 Ferrari Dino 246 GTS. Juan has long been a huge fan of these beautifully styled and potent performers and this example "ticks all the boxes" as a beautifully presented, late-production GTS (Targa). A highly original example, it is believed to retain the original paint finish and upholstery, making it a truly compelling find at auction in contrast to so many restored examples on the market. Carrying well-documented provenance and showing fewer than 28K miles, it retains the matching-numbers engine as documented by renowned Dino authority, Matthias Bartz, writer of The Dino Compendium.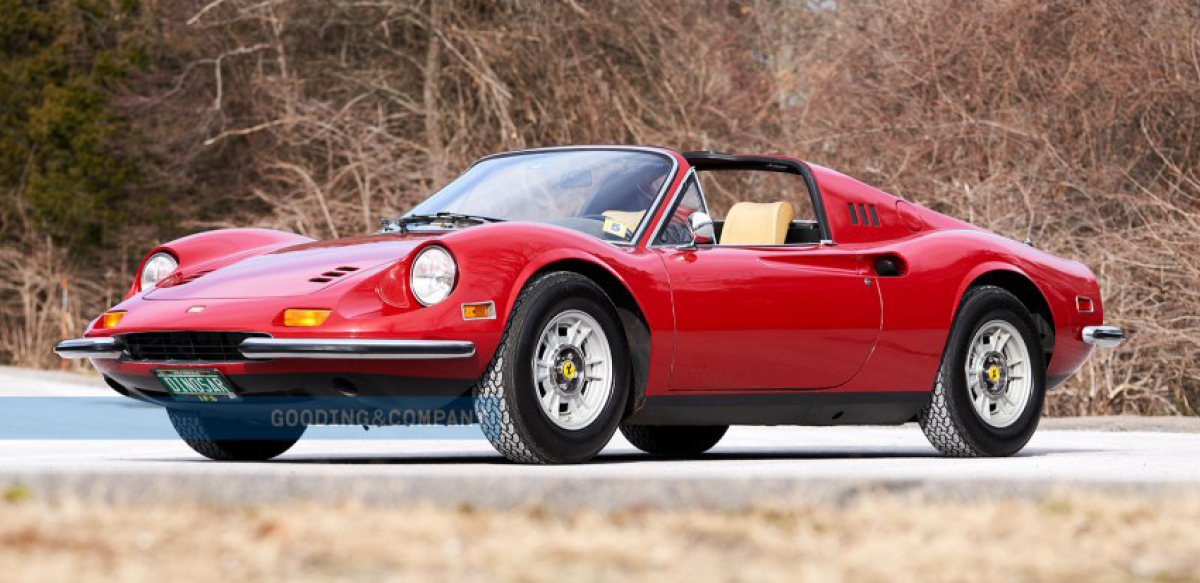 The collective pick among the Premier Financial Services staff is this iconic 1959 BMW 507 Series II Roadster, crossing the auction block on Friday March 4th as Lot 39. A brief, but brilliant reinstatement of BMW's prewar sporting heritage, the gorgeous 507 was launched in 1955. Envisioned for the American market by famed European-car importer Max Hoffman to fill the deep divide between the Mercedes-Benz 300SL and the far less expensive and powerful offerings from MG and Triumph. The 507 combined the chassis and 3.2-liter V-8 engine of the 503 with a sensuous body penned by Count Albrecht Goertz, who styled the "Baroque Angel" 503 line. While Hoffman initially targeted a $5,000 price point for the hand-built 507, BMW lost money on each one built and despite a price increase to more than $11,000, the car nearly bankrupted the company. Depending on the source quoted, as few as 251 were built plus prototypes and "one-offs." This wonderful example remains unrestored and provenance includes over 60 years of single-family ownership. A file of original documentation accompanies it. While a pre-sale estimate of $2,000,000 – $2,400,000 is listed, it will certainly be a dramatic occasion when the car crosses the Gooding & Company auction stage and bidding commences.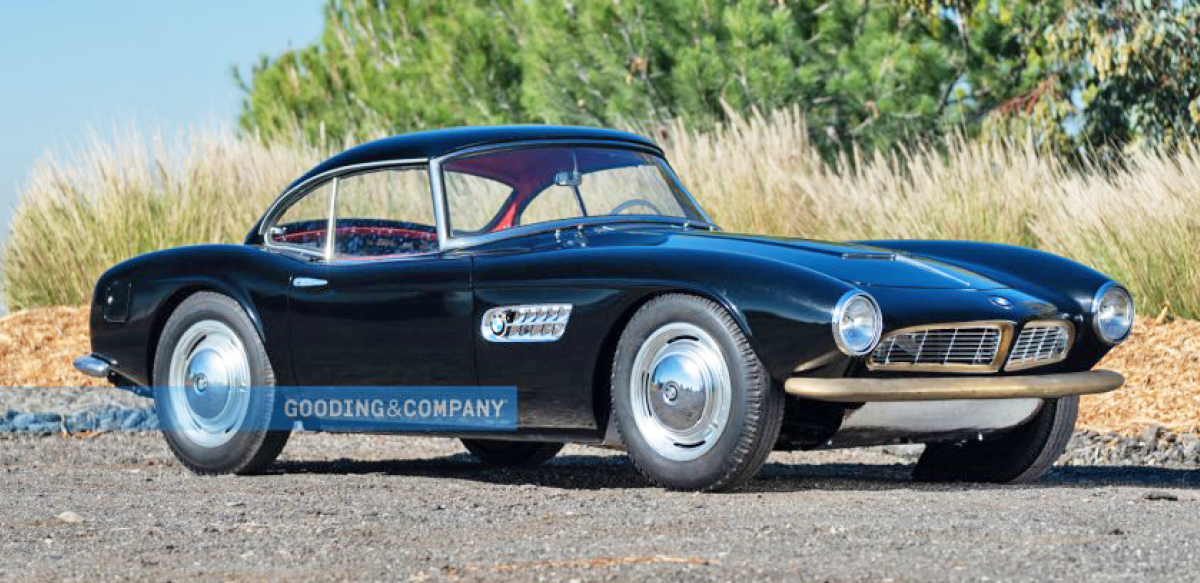 Leasing from Auction with Premier
A Simple Lease from Premier Financial Services takes the stress out of bidding on your dream car at auction. Premier is your path to enjoying any high-end automobile, from leasing a limited-production classic Porsche model from auction to driving that Ferrari, Lamborghini or McLaren Supercar home from the auction salesroom or dealer showroom. Be sure to prepare to bid with confidence with our auction basics and contact our team today to get started!