I Know What You're Thinking… and You're Right
More car enthusiasts can probably name the two 1980s hit TV shows that featured lead-character detectives driving Ferraris than can say how many times Ferrari won the 24 Hours of Le Mans. (It was nine.) Indeed, it's likely that "Magnum P.I" (1980-1988) and Miami Vice (1984-1990) did more to expose Americans to the iconic Italian marque than its entire racing history had done.
May the Magnum Force be With You
The Ferrari 328 GTS was not the model Tom Selleck drove as Thomas Sullivan Magnum IV but rather its predecessor, the 308 GTS quattrovalvole.
A quarter century has passed since the 328 models went out of production, and they've finally caught the eye of collectors, as evidenced by a doubling in value over the last five years. The 328 has driven into the same price neighborhood as the 575M, a 515-horsepower V12 berlinetta, according to valuations from Hagerty. With that kind of upward trend, leasing a 328 GTB or GTS through the Premier Financial Services Simple Lease is a smarter strategy than ever.
The proper replacement to the Dino 246 arrived with the 308 GTB in 1975 (and the open GTS in 1977), now with a mid-mounted 3.0-liter V8 to replace the Dino's V6. Even if Ferrari's first V8 in a road car had an unearthly buzz and shriek (thanks in large part to its flat-plane crankshaft), it was not, at least in its initial 205 hp U.S.-spec form, nearly as exciting as the Leonardo Fioravanti-penned body that enclosed it. The 308/328 remains among the most beautiful shapes ever draped over a Ferrari tube frame. Any color is its best color.
Alas, pure speed was not the 308's forte. In a 1979 Car & Driver comparison test featuring the 308 GTSi, Corvette, Delorean, Porsche 911 SC and Datsun 280 ZX Turbo, the 308 – Ferrari's first road car with electronic fuel injection – was quicker than only the Delorean. Even if Ferrari enjoyment was measured in more than quarter-mile increments, there was just something wrong with a $55,000 Italian semi-exotic getting smoked by $17,000 Chevys and Datsuns.
More embarrassing, perhaps, was that the Porsche 911 SC really smoked the Ferrari. The later 308 quattrovalvole (four-valve) started to even the score, but it took an engine upsizing to 3.2-liters and 260 hp in the 1986 328 GTB and 3,150-pound GTS to put the universe back in order. Along with the power boost came numerous changes to improve reliability. A styling refresh featuring body-color bumpers, new 16-inch wheels and interior improvements further elevated the 328's stature, and its price to about $65,000.
But by all accounts, the 328 was Ferrari at its best – a pure, fast, visceral, screaming driver's car in its glory on the world's most challenging roads. This was stickshift only with manual steering and no electronic chassis magic accessed from steering wheel buttons. You'll work to get the most from a 328 and enjoy every minute of it.
Ferrari Jumps on Henry Ford's Bandwagon
If there's one number that kept some collectors away from the 328, it's 7,400. That's about how many 328s Ferrari built as the marque entered its "mass production" phase. (The GTB coupes are the rare ones, accounting for about 1,300 of that figure.) Rare is a relative term, but the coupes were less than one-third of the entire 308/328 sports car series run. They didn't all come to America, of course, but the States do account for about a quarter of Ferrari's global sales.
C'mon, It's No Camry
It's not too difficult to find a good 328 GTS, but be wary of any advice about dependability along the lines of, "It's as reliable as a Camry," as some Ferrari buffs who've never owned a Camry have boasted. Relative to some other Ferrari models, the 328 may be more reliable, and it does not require the engine to be dropped for most services. But you'll never see a Camry advertised with "recently underwent a $20k mechanical refresh by a marque specialist," as in a recent ad for a 1986 328.
If a 328 is your gateway into the mystical world of Ferrari, then pay to have a Ferrari expert technician inspect the car and scrutinize its service records.
Leasing a Ferrari with Premier's Simple Lease
Meanwhile, should you find one of these gems, ask the Ferrari experts at Premier Financial Services to help you drive away with a simple, transparent lease. Our portfolio has included some great vintage models like the Ferrari 328 and 308 as well as contemporary models like the F12tdf, the 488 and the California T. If you get one in red, and someone calls it "Magnum's Ferrari," take it as a term of endearment.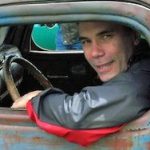 Written by Jim Koscs, Audamotive Communications
For Premier Financial Services