While the number of auctions scheduled for this year's Amelia Island auctions is down to just two high-end events, both RM Sotheby's and Bonhams continue their long runs in fine style for 2021 with excellent and diverse auction lineups. For its 7th edition of Bonhams Amelia Auction – scheduled this year for Thursday, May 20, Bonhams will lift the gavel on a particularly rich set of offerings, including 83 lots of prime memorabilia and collectibles, 8 vintage carriages, and some 110 collector vehicles from the dawn of motoring to 2019, including vintage vehicles and Classic Era from several noted private collections.
For further information and details on this great event, be sure to visit the Bonhams auction website. Of course, the leasing experts from Premier Financial Services will be on the ground at The Amelia Island Auction, ready to help you finance the collector vehicle of your dreams. Here is a sampling of our favorite offerings from the rich and diverse Bonhams auction docket.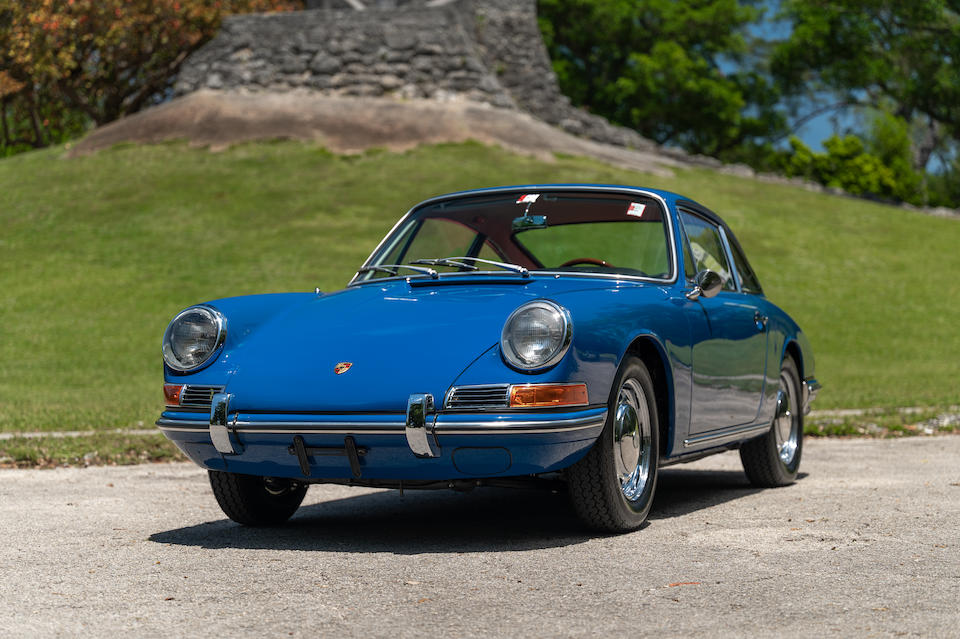 Keith Neelans, our Northeast Sales Manager, has selected the 1966 Porsche 911, Lot 130, from the Bonhams Amelia Island auction lineup. One of the most charismatic of all classic sports cars ever produced, the early 911 exemplifies Porsche's "form follows function" ethos and this example is simply captivating in its factory-specified Gulf Blue paint finish over a purposeful interior retrimmed in Red leather. Handsomely refurbished and ready to be shown, toured, and driven with pleasure, this early 911 comes with a Production Specification certificate from Porsche and stands as one of just 1,709 produced for the 911's sophomore 1966 model year. As Keith observes, it is exceptionally engaging with an "uncommonly simple, yet classic look" with its short-wheelbase chassis and wonderful purity of design.

Lot 134, an extremely rare and fascinating 1908 Simplex 50 HP Speedcar, is the pick of Juan Garcia, Premier Financial Services' West Coast Sales Manager. A mighty American "Brass Era" motorcar powered by a 600 cubic-inch, T-head 4-cylinder engine, it is believed to be the oldest surviving Simplex. Featuring a dual-chain drivetrain and adventurous coachwork in the style of J.M. Quinby and Company, it is one of the ultimate cars of its kind and is adorned with a myriad of beautifully finished and plated metal components. Another amazing offering from the Clem and Mary Lange Collection, this mighty Simplex benefits from an impressive, concours-worthy restoration and it was displayed at the world-renowned Pebble Beach Concours d'Elegance in 2012. was shown According to Juan, the Simplex qualifies for the PFS Simple Lease from Premier, contact Juan to find out more.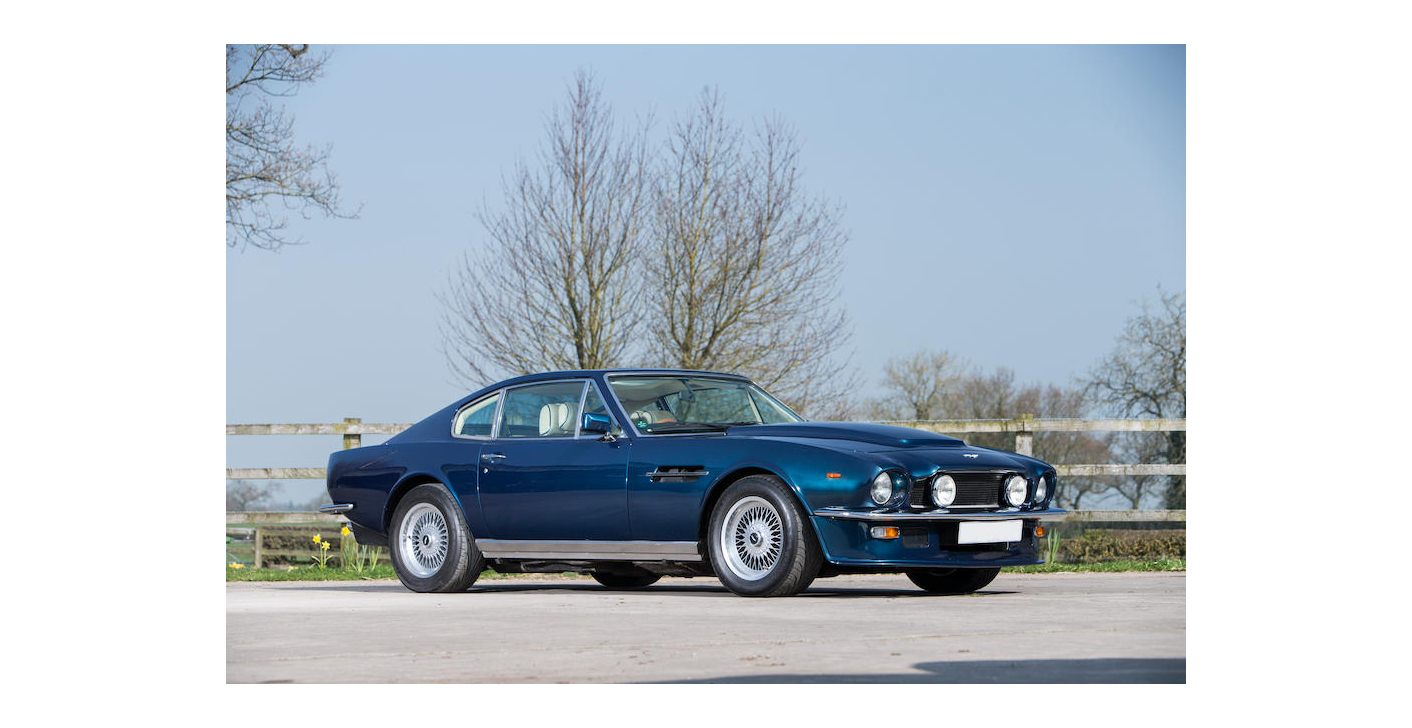 Michelle Yancey, Premier Financial Services' Southwest Sales Manager, has her eyes on Lot 177, a compelling example of Britain's quintessential supercar of the 1970s-80s, the Aston Martin V8. While these cars delivered crushing performance and exemplified Aston's "Gentlemen's Express" motto, this V8 was uprated by the marque specialists at Steel Wings to approximately 375 horsepower with a supercharger and quartet of dual-choke Weber carburetors. A 5-speed gearbox delivers the Aston's newfound power. While an impressive roadgoing GT car, this V8 is proven performer as the holder of the lap record for an Aston V8 at Lime Rock. Featuring iconic styling and incomparable heritage, it is, as the Bonhams catalogue description states, a true "brute in a suit!"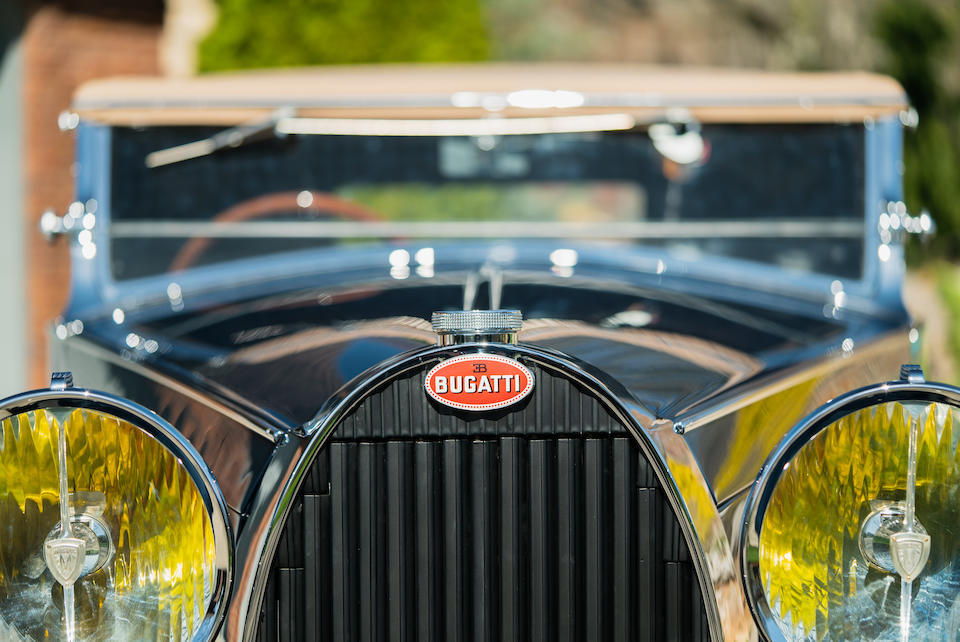 Chris Warren, our Southeast Sales Manager, is watching Lot 144, the only Bugatti Type 57 bodied by Franay, the renowned French custom coachbuilder. Based upon Bugatti's race-derived Type 57 chassis with a 130-hoprsepower 3,257cc DOHC inline eight-cylinder engine, this beautiful motorcar was delivered new to German movie star Hella Hartwich and it was formerly part of the collection of Jean Rouch, the famed French filmmaker. Offered from the private collection of Clem and Mary Lange, it continues to benefit from a cost-no-object, concours-level restoration resulting in Best of Show honors at the 2016 Keenland Concours in Lexington, Kentucky. Beautiful, fast, and blessed with uncommonly fascinating history, this singular Franay-bodied 1934 Bugatti Type 57 Cabriolet is a wonderful touchstone to the race-winning Bugatti legend and the artistry of the prewar French coachbuilding industry.

Lot 142, an iconic 1912 Stutz Bearcat, is the pick of Premier's Midwest Sales Manager Ross Dressel, who relates that he chose it because of its stripped-down, all-out design, purposeful design, and early 'sports car' performance. According to Bonhams, this Bearcat is the earliest known Stutz automobile in existence, and it carries known history dating back to the 1940s. The product of a painstaking and exhaustively researched restoration, this Bearcat is yet another compelling motorcar offered by Bonhams from the Clem and Mary Lange Collection.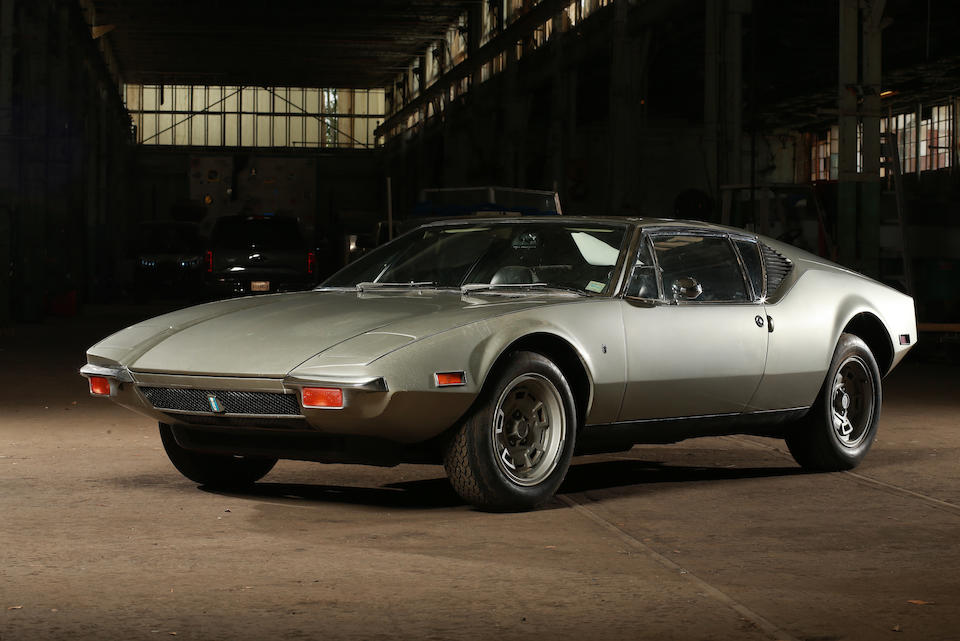 With its stunning coachwork, mid-mounted Ford 351 powerplant, and exotic, race-derived chassis, the De Tomaso Pantera was the pride of Lincoln-Mercury dealerships from 1971 through 1974. Today, the Pantera offers a fabulous alternative to other classic exotic cars, all at a startlingly lower price point. This extremely rare 1971 Pantera at Lot 118 is the collective pick of the Premier Financial Services staff at our Woodbury, Connecticut headquarters. An extremely rare "Pushbutton" car, it is 1 of the first 75 examples of the Pantera, hand-built by Carrozzeria Vignale in Turin, Italy with many unique features including its unique button-style door mechanisms. Under 13,000 miles have been traveled from new, and shortly after it was sold new, this special Pantera was sent to Holman and Moody, the legendary Ford racing operation, where it received choice high-performance upgrades. Exceedingly rare today and bearing the magic touch of one of Ford's most successful racing teams, this "Pushbutton" Pantera is a prime, investment-grade supercar by any standard.
Lease from Bonhams Amelia Auction with Premier
Given the wide array of desirable collector vehicles offered by Bonhams at The Amelia Island Auction, competition among bidders is anticipated to be fierce. Contact Premier Financial Services today to see how our easy pre-approval process takes the stress out of bidding and allows you to focus on the scoring the winning bid on your next collector car. Regardless of whether you're looking for a new exotic Supercar, highline luxury model or blue-chip classic, the Simple Lease from Premier Financial Services can help turn a dream into a dream garage. Be sure to brush up on our Auctions 101 post before setting off and get ready to enjoy the Amelia Island experience to the fullest with us!