Porsche Club of America (PCA) Werks Reunion Amelia Island 2020
With Porsche's long record of success in Florida at hallowed international racing venues including Daytona and Sebring, it is only natural that the Porsche Club of America (PCA) would host the Werks Reunion as part of the renowned Amelia Island events and festivities. Slated for Friday March 6, 2020, the 4th annual Werks Reunion Amelia Island will present an amazing array of rare classic Porsche automobiles and current models. Best of all, the PCA Werks Reunion is free for spectators to attend. For participants, cars are up for display in one of two ways. One way is in model-specific Porsche Corrals. The second is entered into the Porsche Judged Field to compete for honors in more than 20 prize categories.
The Werks Reunion is a decidedly different car show. This is in keeping with the elegant, yet relaxed and friendly feel of Amelia Island. It complements the weekend's growing roster of automobile-related events. Created by the Porsche Club of America as an event to celebrate both the venerable Porsche marque and the irreplaceable camaraderie that comes with being an enthusiast, the Werks Reunion is more than the usual contests of elaborate preparation and presentation. Instead, the Werks Reunion was conceived by the PCA as a judged car show that rewards a Porsche that has been lovingly maintained and presents well on the field, rather than one that has been concours-prepared with cost no object.
Displays at PorscheWerks
Another distinction from other car shows is in how Werks Reunion judges do not use scoring sheets. Instead, they rank the cars entered according to certain attributes that are discussed prior to the actual judging takes place. This unique process avoids the return of scoring sheets. It helps avoid the protest committees that are all too often part of other judged shows. This way, the organizers keep the Werks Reunion focused on a providing a more casual gathering of Porsche enthusiasts.  The emphasis is instead on having fun, instead of merely competing with one another.
Werks Reunion sponsors and exhibitors will provide plenty of fascinating displays. The displays feature their useful parts, accessories and services to match the action on the show field. Among them, of course, will be members of the Premier Financial Services specialist team, at the ready to talk with you about how we can help you make your classic or modern Porsche dream a reality. Be sure to contact us today before the Amelia Island events kick into high gear to get a lease quote and prepare to take your enthusiasm for Porsche to the next level!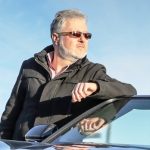 Written by David Neyens, Classic Auction News