Giotto Bizzarrini – Italy's Engineering Genius
As the engineer responsible for the design and development of some of the most successful and innovative Sports/GT and racing cars ever produced, Giotto Bizzarrini remains a living legend today at age 93. Hailing from Livorno, Italy, Bizzarrini joined Alfa Romeo as a test driver in 1953 after graduating and helped develop Alfa Romeo's beloved Giulietta. Having quickly earned a reputation for problem solving, Bizzarrini was recruited by Ferrari in 1957, where he began as a test driver and soon rose to Chief Engineer. While at Ferrari, Bizzarrini collaborated with Carlo Chiti on the V-12 engine powering the victorious 250 Testa Rossa sports racer, with his career at Ferrari culminating in the 250 GT SWB and its radical re-engineering into the near-mythical 250 GTO.
The "Palace Coup" and Life After Ferrari
While revered by many as "The Father of the 250 GTO," Bizzarrini's career took a dramatic turn in 1960. In the wake of the infamous November 1961 "Purge" or "Palace Revolt" at Scuderia Ferrari, when he and four other key Ferrari staff walked away in protest of internal politics. However, Bizzarrini's engineering prowess remained in strong demand and the fruits of his labors were many. Among his new projects was design for the A.S.A. a small, high-quality 1.0-litre coupe initially intended for production by Ferrari as a "junior" model. The A.S.A. was soon acquired by the wealthy de Nora family who formed Autocostruzione SpA to produce it. Next, Bizzarrini was a key player in the brilliant but short-lived A.T.S. concern financed by Count Volpi. It begat a brilliant 2.5-litre V-8 car produced in exceedingly small numbers with an advanced mid-engine layout and exceptional performance.
Given his intimate expertise with Ferrari's 250 GT, Bizzarrini designed many ingenious modifications. This yield the singular Piero Drogo-bodied 250 SWB "Breadvan" racer (s/n 2819 GT). The Bradvan was designed for Count Volpi and Jaime Ortiz-Patino, the financial backers of Scuderia Serenissima. Compete against Ferrari's new 250 GTO in 1962, it continues to exist after a long and successful racing career. Following formation of his engineering company, Società Autostar, Bizzarrini designed and built the original DOHC Lamborghini V-12 engine design – the marque's first powerplant. Completed in just four months, it immediately exceeded Ferruccio Lamborghini's 350-horsepower target and continued with refinements into the 2000s.
Genesis of the First Bizzarrini-Badged Car
Consulting for another wealthy Italian industrialist, this time Renzo Rivolta of the Isothermos or "Iso" refrigeration company. This produced the Isetta "microcar" of the 1950s, Bizzarrini designed the Iso Rivolta GT car in 1962. Equipped with powerful, reliable and easily serviced Chevrolet V-8 engines, the Rivolta GT delivered excellent performance and influenced Bizzarrini's subsequent use of them.
However, Bizzarrini still longed to design and build a true sports car, successfully convincing Rivolta to greenlight the A3/L, also known as the Grifo (Griffon), envisioned by Bizzarrini as the basis for a competitive racing car.  Returning to his Autostar facility in Livorno, Bizzarrini shortened an Iso Rivolta frame. He moved the small-block Chevrolet V-8 engine further back to create essentially a mid-engine configuration. Draftsman Piero Vanni sketched the basic body shape and refinements were penned by Bertone's Giorgetto Giugiaro. The sweeping bodyshell and supporting structure were formed at Piero Drogo's Sports Cars Modena works. Prominently debuted at the 1963 Turin show, the production Iso Grifo and A3/C Grifo racer on display there drew speculation of a possible forthcoming Stradale (street) version of the latter.
Competition and Independence
Grifos were raced through the 1964 season at the 12 Hours of Sebring and across Europe, with the highlight being a First in Class win at the 24 Hours of Le Mans. This win was scored by an A3/C driven to France and back by Bizzarrini. The Grifo was piloted during the race by Pierre Noblet and Edgar Berney for Auguste Veuillet. A lone example was raced with success in American SCCA competition by William McLaughlin. He won his class at the Mid-America SCCA Regional and Lake Garnett SCCA National races in 1964. Nonetheless, relations between Bizzarrini and Rivolta soured, minimizing factory support for the next season. Compounding the situation, Bizzarrini and Drogo parted ways, forcing the engineer to contract with boat-builder Catarsi to construct the bodies.
New Models and the End of Production
Despite these setbacks, Iso once again scored a class victory at Le Mans in 1965 with the A3/C. However, the Rivolta-Bizzarrini partnership ended for good. Since Bizzarrini had the foresight to register the 'Grifo' name, he sold rights to the name to Rivolta. In exchange, he received sufficient parts supplies to complete 50 A3/C-based road cars. Later to be named "Bizzarrini 5300 GT Strada" after its 5.3-litre Chevrolet V-8 engine and Grand Touring purpose. A beautiful open-air version, the 5300 GT Spyder SI, as well as a version intended for the USA, the GT America, was also envisioned, with distribution to be handled by racing legend John Fitch.
The GT 1900 Europa, with Fiat or Opel running gear, was yet another promising but short-lived creation of Bizzarrini. Still having his sights set on racing glory, Bizzarrini developed the P538 competition cars of the mid-1960s, with one contesting the 24 Hours of Le Mans in 1966 before open prototypes were declared ineligible by the FIA for 1967.
A new company was established by Bizzarrini, but this time, his investors obtained loans against company assets. Then they absconded, leaving the distinguished engineer to pick up the pieces. A deal to develop the under-funded American Motors AMX/3 saw Bizzarrini and his team meet or exceed every one of the lofty performance goals for this promising mid-engine supercar followed by further consulting assignments for Iso. According to marque experts, between 100 and 139 Bizzarrini V-8 GT cars were produced. This includes the A3/C, 5300 GT Strada, GT America, 5300 GT Spyder SI. Predictably, rendering these aggressively styled high-performance cars fiercely sought-after by knowledgeable collectors and enthusiasts today.
A True Racing Car for the Road
Built with form following function, Bizzarrini's A3/C, Grifo, 5300 GT Strada and other road- and race cars carry the noticeable influence of birds of prey in terms of their frontal styling. Their long, flat bodysides were dictated by necessity, demanded by the competition-type saddle fuel tanks mounted at each side. Given the engine's extreme rearward placement for improved front-rear weight bias and balance, distributor adjustments must be accomplished via a removable dash panel inside the cars!
Extremely low profile and ride height led to challenging entry/exit dynamics. However, contemporary road testers found the 5300 GT Strada quite comfortable once inside. This is due to rational pedal placement, short-throw gear lever, and quilted transmission/driveshaft tunnel. Beautifully cast Campagnolo allow wheels provide a wonderful finishing touch. In concert with minimal, yet effective use of bright body trim including vestigial bumpers up front. Plus slender quarter-bumpers to the rear and accents to the various air vents on the body.
Reliability and Recognition
Open-road performance is incredible. With a typical 380-400 horsepower easily on tap from a Chevrolet 327 CI V-8 mated to a 4-speed manual transmission. Handling is quite sophisticated with most examples produced with a de Dion rear axle system. Reliability is a further benefit of ownership, with easily obtained and relatively inexpensive powertrain parts, service availability and expertise, helping to make Bizzarrini ownership most enjoyable today. Recognition and acceptance among collectors are strong, illustrated by Bizzarrini displays at Concorso Italiano and at the 2016 Pebble Beach Concours d'Elegance on the Monterey Peninsula. Given their performance credentials, V-8 Bizzarrini models are also ideally suited to the most desirable long-distance road rallies and classic tours, including the Colorado Grand and Copperstate 1000.
As one of the most interesting and enigmatic classic GT cars of the 1960s, Bizzarrini's V-8 models remain wonderful and enjoyable expressions of the fertile mind of one of Italy's finest and most prolific engineers, Giotto Bizzarrini.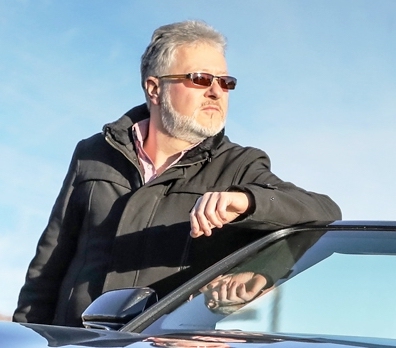 Written by David Neyens, Classic Auction News
For Premier Financial Services