After 35 Years, Still the King of 911s
While all Porsche sports and GT cars could trace major elements of their being to racing, one stands apart for exerting its own influence on the automaker's road cars until … well, it seems to still be going. We're talking about the Porsche 959, of course.
Owners, journalists, and racers have thrown just about every superlative at the 959 since Porsche built only 292 of them 35 years ago. The ultimate 911-based model in its day, the 959 deserves to retain that title, even though many current 911 production cars have surpassed its performance.
The 959 was not available for U.S. buyers when new, but thanks to EPA/DOT exemptions for cars 25 years and older, you can buy your 959 dream car and drive it here without restrictions. The price will be a bit steeper than the original $227,000 that Porsche originally charged in Germany, though. (Make that West Germany; this was 1987.) Broad Arrow Auctions, now a part of Hagerty, is offering a 1987 Guards Red 959 Komfort at its Monterey Jet Center Auction, with a pre-sale estimate of $1.4M–$1.6M. The car has been enjoyed, as nearly 32,000 km on the odometer attest.
Here's a look at this groundbreaking supercar.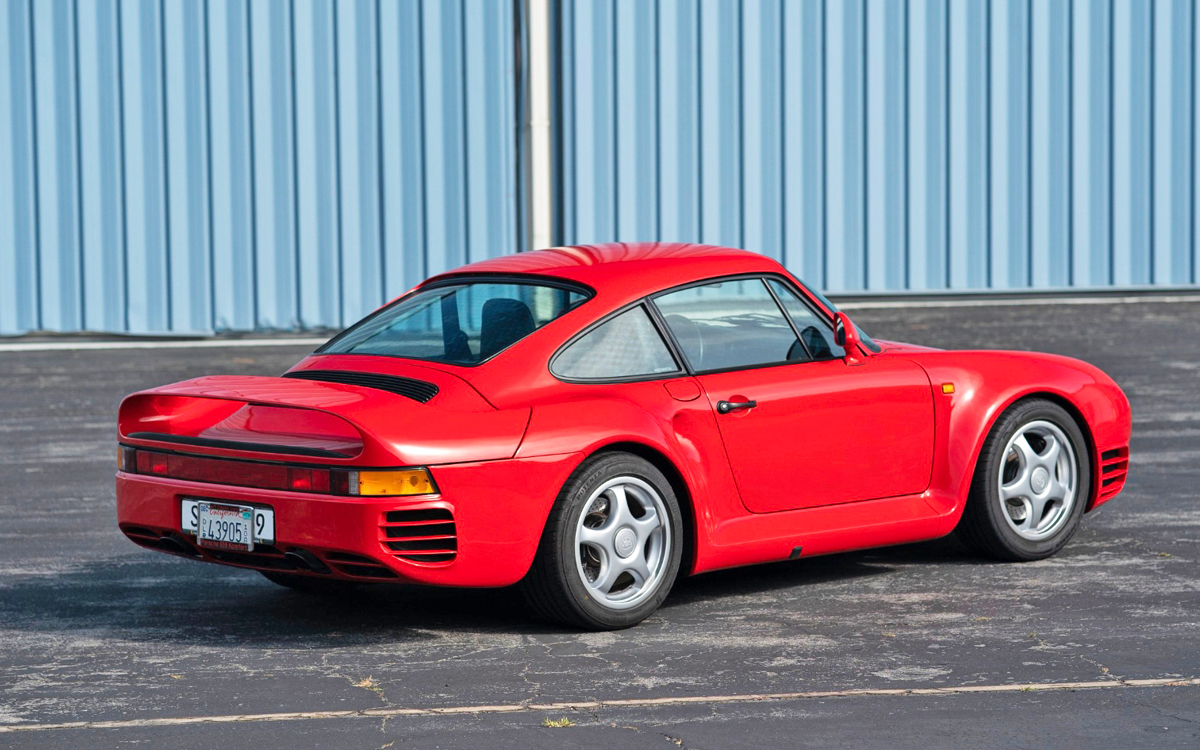 The Killer B's
The Porsche 959, like the Ferrari 288 GTO of the same period, came into the world as a product of racing regulations. In the 1980s, the FIA's Group B classification opened the floodgates for a raft of wild and wooly "production" cars aimed at rally competition. Manufacturers could build just 200 cars.
Ferrari and Porsche both went for the top Group B class, which allowed up to 2,857cc cylinder displacement with turbocharging, or up to 4 liters if naturally aspirated. Both chose turbos. But while Ferrari built a raw, stripped down 190-mph sports car, Porsche built a thoroughly refined, all-wheel drive, 190-mph luxury GT.
The kicker was that, because Group B rallying became so dangerous both to drivers and spectators who lined the race routes, the FIA ended it before the Ferrari 288 GTO and Porsche 959 had an opportunity to compete. The 959 did race, however, taking first, second, and sixth place in the 1986 Paris-Dakar Rally.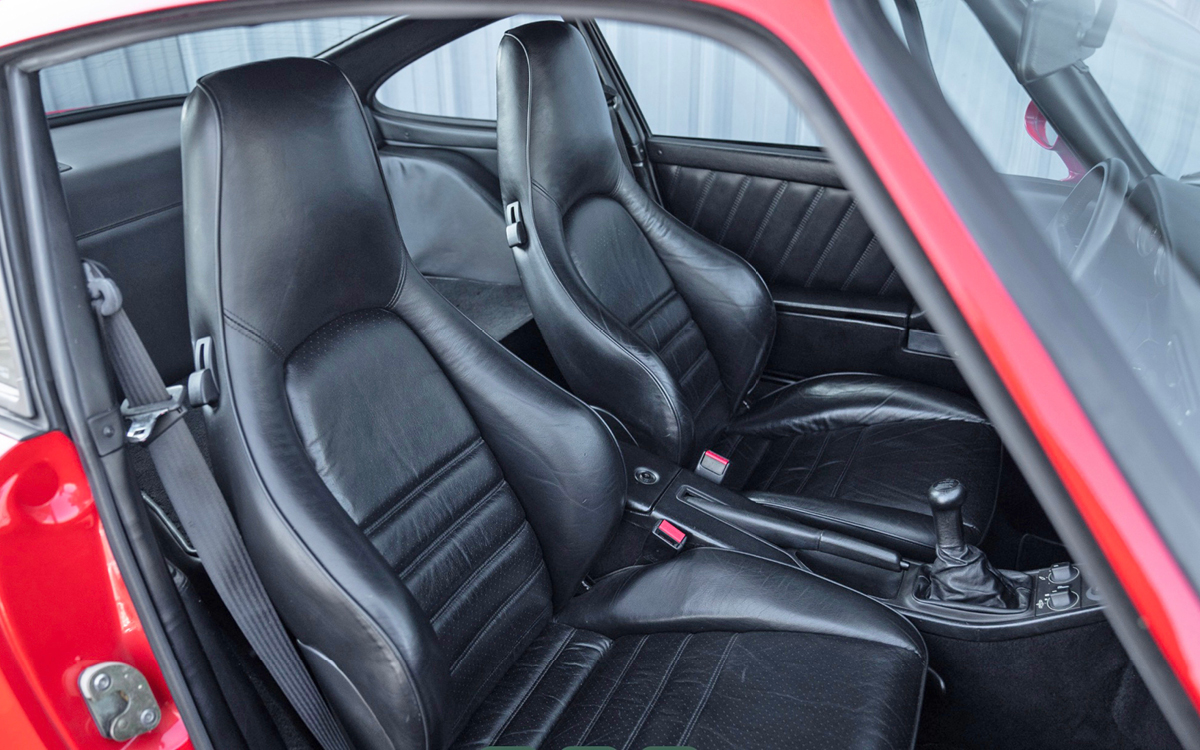 Future Predictor
The road car was a techno wonder, and that tech would filter into the 911 production cars for decades. In fact, variable ride-height suspension, traction control, tire pressure monitoring, anti-lock brakes, and composite body construction have filtered down throughout the auto industry. Even all-wheel drive with multiple torque­-biasing settings made its way into the Subaru WRX STI.
But let's have a look at that 959 engine.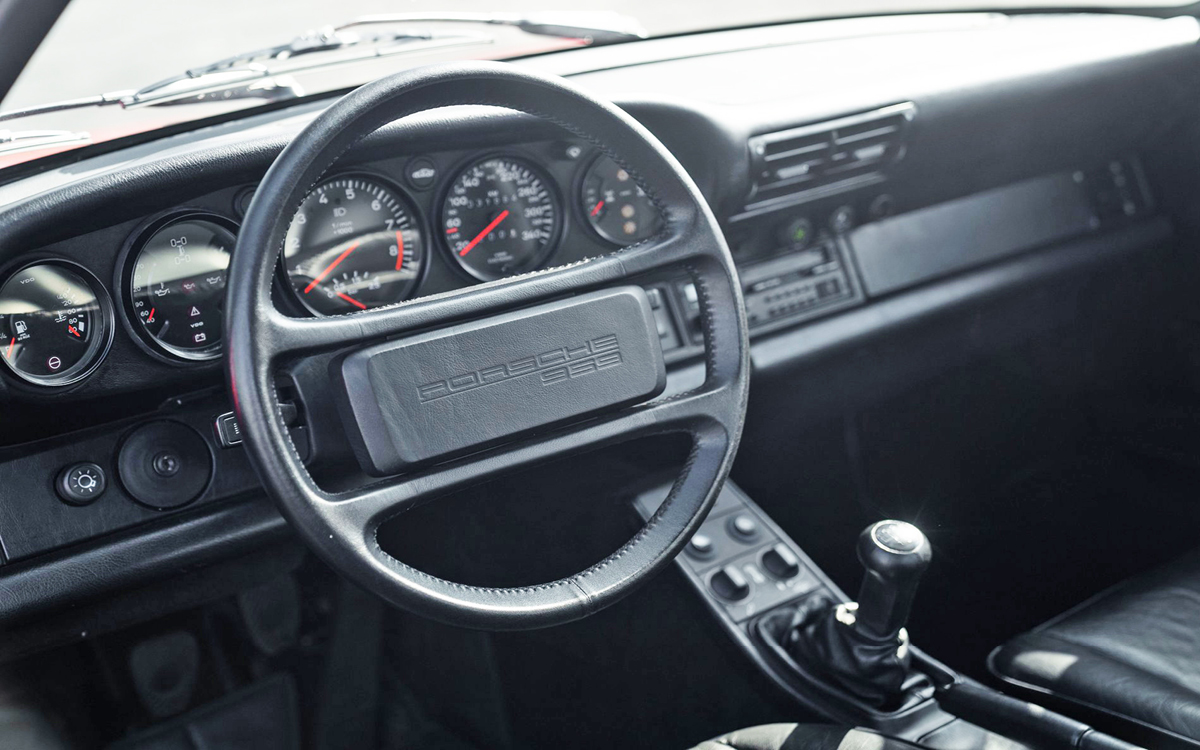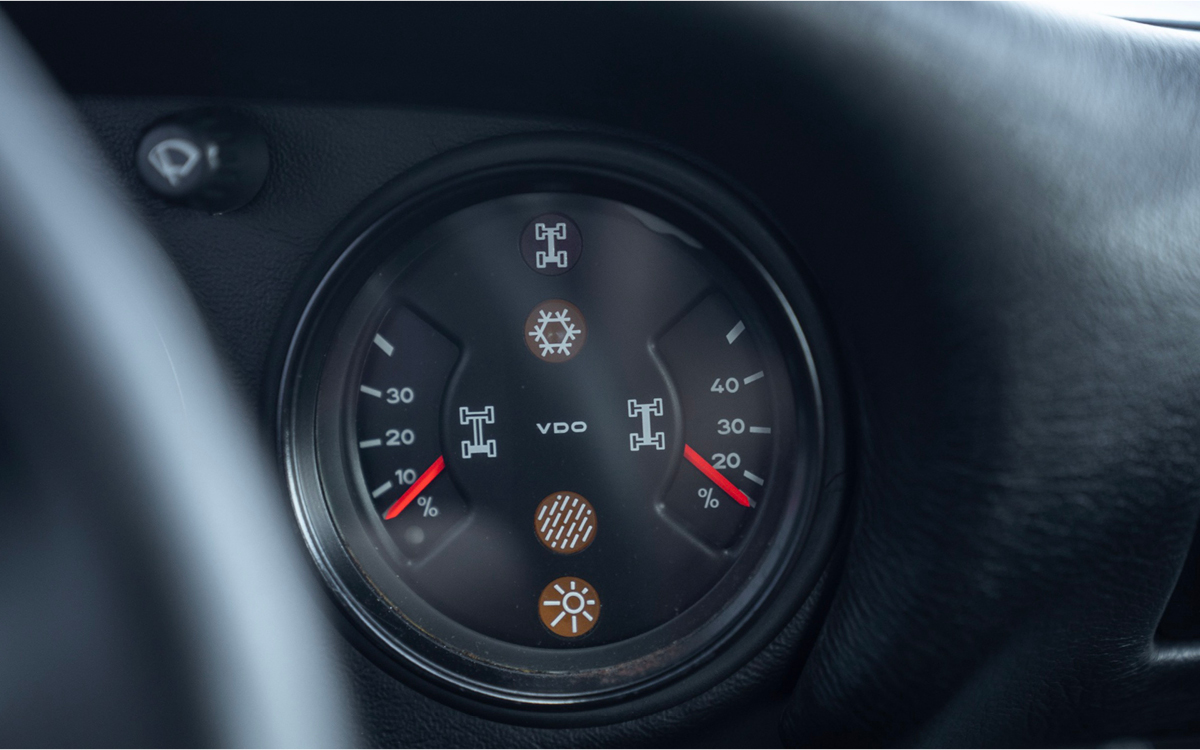 Six Cylinders of Fury
The 959's 2.8-liter flat six used air-cooled cylinders, but with water-cooled cylinder heads. A staged dual-turbo setup directed all exhaust gas flow through one turbo until just past 4,000 rpm in order to build maximum 14.5 psi boost quickly. The second turbo comes on stream to build high-end power.
The 959's engine gave 444 peak horsepower at 6,500 rpm and 369 lb-ft of peak torque at 5,500 rpm in a 3,500-pound car. The 959 put the power down via six-speed manual transmission and driver-adjustable all-wheel drive. It could scream from 0-60 mph in just 3.5 seconds and burn up the quarter mile in 12 seconds flat at 116 mph according to Car and Driver's 1987 road test. The magazine described the 959's performance as "rocket-sled acceleration and the highest top end we've ever measured."
The same test praised the 959's engine for its smoothness and responsiveness in normal driving and even mentioned that it was quieter than a standard 911. The car was lauded as a true everyday, all-weather supercar. Comfort won praise, as well. Said Car and Driver in its 1987 test: "Air conditioning, power windows and seats, sound system, and other luxury features work as well as any Cadillac's."
The 959 predicted the direction Porsche would steer most of the 911 line.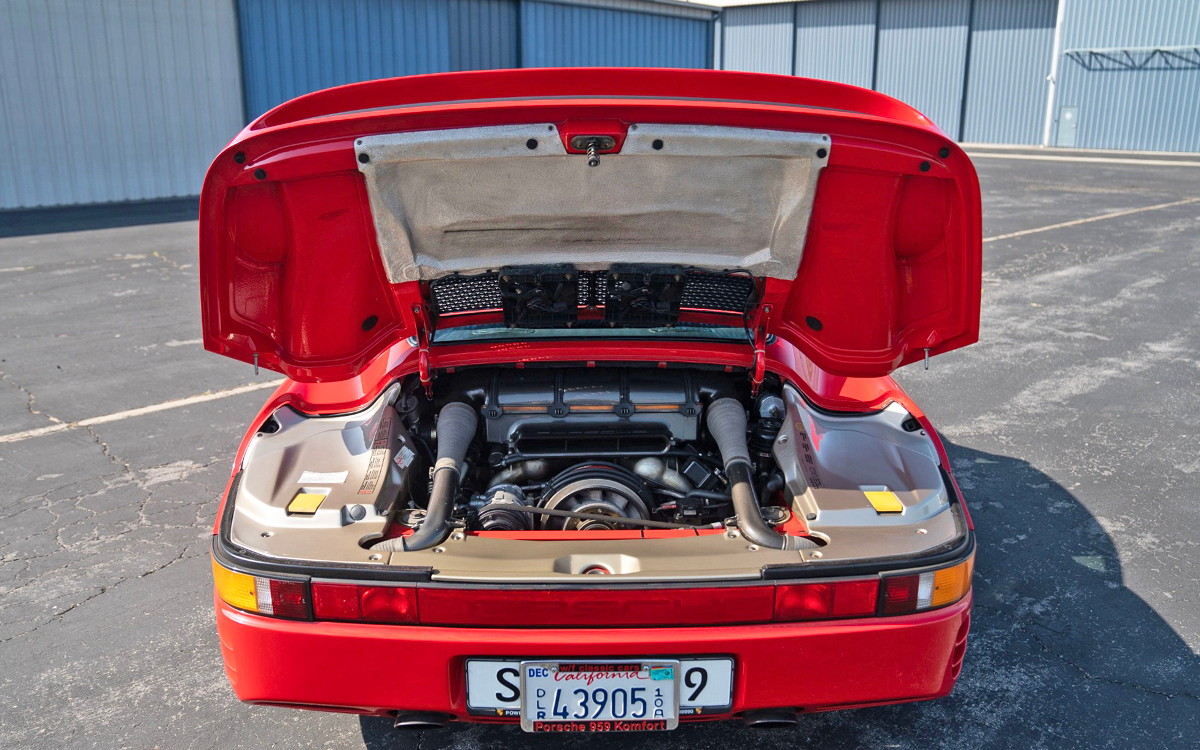 Flash Forward … Very Quickly
So, how far have we come in everyday supercars from Porsche? Just for context, we point out that the 2022 911 Carrera 4S has all-wheel drive and weighs 3,400 pounds. Its 3.0-liter twin-turbo flat six is rated at 443-horsepower at 6,500 rpm and 390 lb-ft of torque at 2,300 rpm. Brace yourself for the performance stats: 0-60 in 2.8 seconds and the quarter mile in 11.1 seconds at 124 mph, according to Car and Driver. Porsche notes the top speed at 190 mph, and the price starts at $130,300.
That performance is achieved with Porsche's 8-speed PDK dual-clutch automatic transmission, a technology the 959 did not have. You would expect nothing less from a modern Porsche than to eclipse a 35-year-old car, but the 959 will always remain a pinnacle in the marque's history. As a final note, the 959 did not offer a book of options, as modern Porsche's do. What's more, Porsche reportedly lost money on each one built. Today, with optional painted car keys and a leather pouch in which to store them fetching $470 on the new 911 Carrera 4S, it's clear that Porsche no longer follows that business practice.